In a move to establish its own hold on the handheld gaming device market, Valve has surprised gamers with the launch of the Steam Deck. It's a powerful handheld gaming device that essentially offers you a PC gaming experience on the go. No doubt done to combat the newly launched Nintendo Switch OLED, the Steam Deck is a powerhouse of latest hardware in a small form factor. But how does it compare to the popular and much-loved Nintendo Switch? Plus, does the Steam Deck pose a threat to Nintendo Switch? That's exactly what we will try to find out in this comparison between Steam Deck vs Nintendo Switch, so read on till the end to know which one to buy.
Steam Deck vs Nintendo Switch: A Detailed Comparison
This comparison discusses in detail various features of both handheld gaming devices, including the design, display, performance, game compatibility, and more. You can use the table below to jump to and learn about a specification feature you are interested in.
Steam Deck vs Nintendo Switch: Specifications
Before we compare the Steam Deck and Nintendo Switch in detail, first take a look at the specifications of both handheld devices.
Steam Deck
Nintendo Switch
Dimensions
11.7" x 4.6" x 1.9"
9.4″ x 4″ x .55″
Weight
1.47 pounds (0.6 kg)
0.88 pounds (0.4 kg)
Display Size
7-inch LCD Touchscreen
6.2-inch LCD Touchscreen
7-inch OLED Touchscreen (in Switch OLED variant)
Resolution
1280 x 800p
1280 x 720p
Refresh Rate
60Hz
60Hz
CPU
AMD APU

CPU: Zen 2 4c/8t, 2.4-3.5GHz
NVIDIA Custom Tegra processor

GPU
8 RDNA 2 CUs, 1.0-1.6GHz (up to 1.6 TFlops FP32)
NVIDIA Custom based GPU
RAM
16 GB LPDDR5 RAM
Not Disclosed
Storage
64GB eMMC
256GB NVMe SSD
512GB NVMe SSD
32GB
64GB (in Switch OLED variant)
SD card slot
Yes
Yes
Bluetooth
5
4.1
Wi-Fi Support
Yes
Yes
Battery Life
2-8 hours
4.5-9 hours
Steam Deck vs Nintendo Switch: Design
Starting off, let's take a look at the design of the Steam Deck and Nintendo Switch and how they imbibe portability while offering immersive on-the-go gaming experiences to users.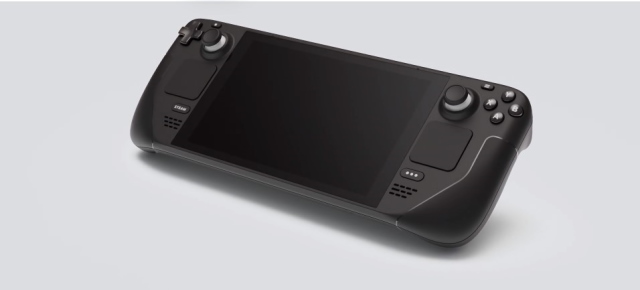 Steam Deck's design has been tailored to Valve's expectations of making this device more of a gaming PC rather than a handheld console. Being longer, taller, and thicker than the Nintendo Switch, Steam Deck weighs in at 1.47 pounds (0.6kg). It is also quite ergonomic and boasts a design that curves in onto itself.
The Steam Deck's design has no doubt been made to accommodate the four extra remappable buttons in the back.  While we don't know the exact build material, the teaser videos hint that Steam Deck will be a solid and robust portable console. It's also capable of withstanding daily wear and tear.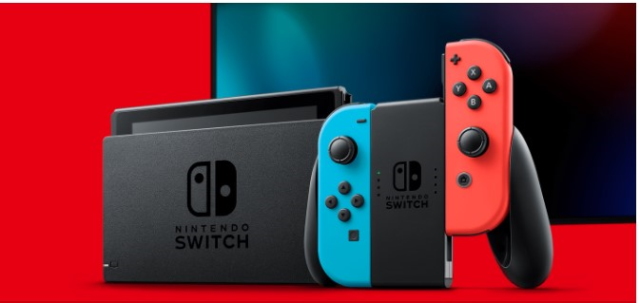 However, that doesn't mean the Nintendo Switch is any less likeable in terms of design. Albeit having smaller dimensions, the Switch also has the advantage of weighing lesser (0.88 pounds or 0.4kgs) than the Steam Deck. The base Nintendo Switch is lighter than Steam Deck. That might be the one factor that works in its favor for gamers who want a lighter experience.
Moreover, the overall design of the Switch and Switch OLED is geared towards offering a more simplistic and casual appeal to gamers instead of sporting an all-black look like the Steam Deck. The Nintendo Switch's build quality is solid and has been tried and tested by multiple users against accidental drops. Also, the removable JoyCons add another layer to the gaming experience.
Steam Deck vs Nintendo Switch: Display
One of the things you want on any gaming device is a beautiful screen that offers you an immersive gameplay experience. While both the Steam Deck and Nintendo Switch have been designed with excellent display quality in mind, there are some differences.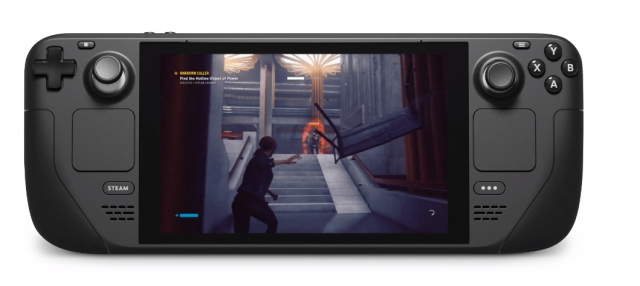 Steam Deck sports a 7-inch touch-enabled display with a 1280 x 800p resolution and a 60Hz refresh rate. Steam Deck's display looks absolutely amazing in the early gameplay footage available online. However, as you can see, the handheld device boasts a slightly better resolution than Switch's 720p display.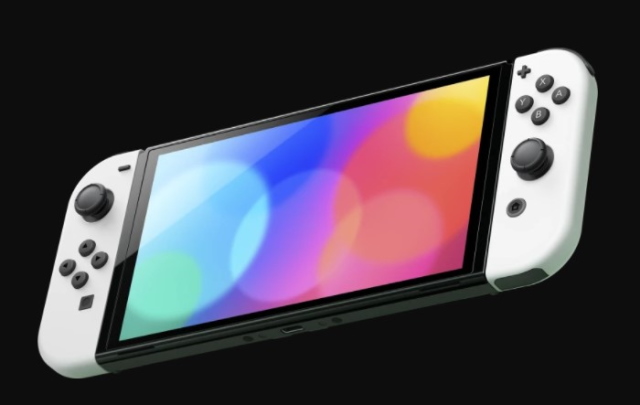 The Nintendo Switch lands around the same league with the base Switch model coming with a 6.2-inch 60Hz display with a 1280 x 720p resolution. When compared to its newer counterpart, the Switch does not fare too bad. However, the smaller screen size might be a downside for some gamers.
The new Nintendo Switch OLED comes with a bigger 7-inch OLED screen, which is better than the Steam Deck's LCD one. So if you are looking to get a portable gaming machine based on just the screen quality, consider the Switch OLED.
However, things get interesting when we talk about docked mode for both of these consoles. While the Steam Deck has lower screen quality compared to Switch OLED, it beats the latter in docked mode. Once connected to external displays, the Steam Deck can support gaming up to 8K/ 60Hz or 4K/ 120Hz. This is much better than the Switch, which only goes up to 1080p/ 60Hz even when docked.
Steam Deck vs Nintendo Switch: Internals
Now it's time to dive in and see what's under the hood. The Steam Deck and Nintendo Switch both have powerful hardware, but being a more recent release, the Steam Deck features newer technologies.
The Steam Deck is powered by an AMD APU with a quad-core/ eight-thread Zen 2 CPU and 8 compute units of AMD RDNA2 GPU. You also have 16GB of LPDDR5 RAM and up to 512GB of onboard storage, along with an SD card slot for storage expansion. The storage variants are 64GB eMMC, 256GB NVMe SSD, and 512GB high-speed NVMe SSD storage.
On the other hand, Nintendo Switch comes with Nvidia's Tegra X1 processor clocked at 1.02 GHz. However, it is worth noting that Switch's GPU is more than four years old at this point. While one would expect the Nintendo OLED to have a more recent processor and a newer GPU, the configuration sadly is the same as the original Switch.
Moreover, the Switch comes in only a 32GB storage variant with an SD card slot with up to 2TB card support. The Switch OLED comes with 64GB of built-in storage with the same SD card facility.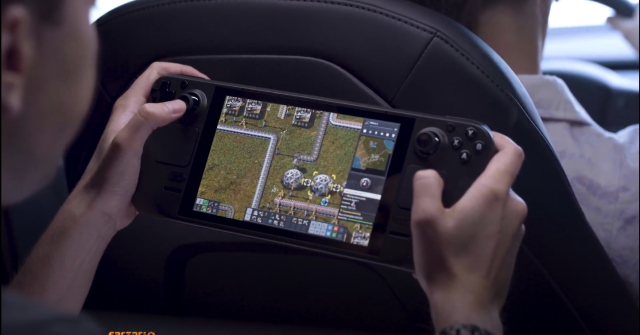 Coming to direct performance comparison, Steam Deck's CPU and GPU are clocked at 2.4-3.5GHz and 1.0-1.6 GHz, respectively. That means it is significantly more powerful than Nintendo Switch's 1.02GHz CPU and 768MHz GPU. Furthermore, Steam Deck's GPU also delivers an impressive 1.6 Teraflops, putting it in the same league as the PS4 and Xbox One S.
The more powerful internals in the Steam Deck reflects Valve's intention of making the handheld a complete gaming PC rather than a mere console. While the Nintendo Switch can hold its own when running exclusive titles, Steam Deck blows Switch out the water when compared side by side. If real-time benchmarks match up to the hands-on videos, the Steam Deck will be able to run most current-gen games at medium to high settings without breaking a sweat.
With more recent hardware and overall better performance, Steam Deck should beat the Nintendo Switch in this department.
Steam Deck vs Nintendo Switch: Battery Life
The battery life is paramount when portability enters the conversation. Whether you are running Portal 2 on a Steam Deck or Breath of the Wild on Switch, you want your device to last as long as possible.
The Steam Deck comes with a 40Wh built-in battery, which according to Valve, can deliver anywhere from 2-8 hours of battery life depending on how you are using it. However, to give you more context, Steam Deck can run Portal 2 for 4 hours at standard fps. Lower it down to 30fps, and you can get nearly 5-6 hours of battery life.
On the other hand, Nintendo boasts a battery life of 4.5-9 hours for both the Switch OLED and original Switch. However, depending on the use case, the projected battery life can vary. For instance – The Switch will last for around 5.5 hours when playing The Legend of Zelda: Breath of the Wild.
Nintendo Switch is the clear winner when it comes to battery life. While the difference between both the device's battery life isn't huge, the Nintendo Switch provides more juice, especially when using the handheld device, for normal tasks or having it on standby.
Steam Deck vs Nintendo Switch: Game Library
This is where the battle between the two devices gets interesting. Since the Steam Deck and Nintendo Switch rely on two different ecosystems, there is a difference between the game libraries, availability, and price models.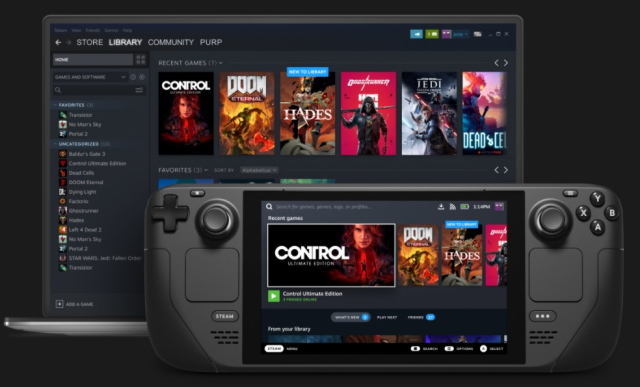 While you would expect the Steam Deck to have limited support since it's just starting out, that's not the case. Steam Deck runs Steam OS and brings with it practically the entire Steam Library of the PC version. Since Valve wants to make Steam Deck inclusive to the PC department, the list of games available is massive.
Some videos show developers and testers playing games like Control, No Man's Sky, and Portal 2 on the Steam Deck. These games are either only available through cloud gaming on Switch or not at all. There's some bad as well, though. Recent reports suggest that a number of popular Steam titles, including Destiny 2, Apex Legends, PUBG, and Rainbow Six Siege, will not work on SteamOS. That's because their anti-cheat software does not boot up on the Proton compatibility layer, at least for now. Valve might fix this issue before the device's launch in December.
Moreover, the Steam Deck is expected to attract a boatload of PC gamers who wish to take their gaming on the go. If it becomes popular enough (which it will), Steam Deck might also feature seamless cross syncing between PC and Deck Gaming.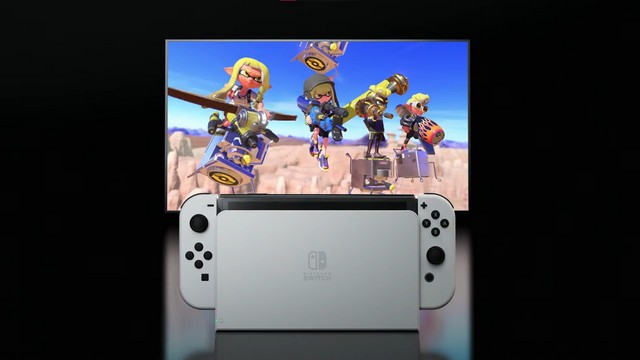 However, Nintendo Switch also has something many fans desire, and that's Nintendo exclusives. Besides the large library, Nintendo provides gamers ultra-popular Switch exclusives like Super Mario Odyssey, Super Smash Bros Ultimate, and of course, Legend of Zelda: Breath of the Wild. Moreover, with the sequel to Zelda on the way, the demand for the new Switch OLED will only go up.
The direct comparison here, for now, puts Steam Deck on top. However, in time as sales kick-off, it will be clearer whether fans flock to the Steam Deck for affordable PC games and free cloud sync or Nintendo's famed exclusives. Moreover, given Nintendo's highly-priced games, especially in lesser supported countries, it will be interesting to see if the company can fight Steam's aggressive pricing.
Steam Deck vs Nintendo Switch: Functionality
While we understand you want a handheld device for gaming on the go, it is also worth noting what else it can do besides gaming.
As per the announcement, Steam Deck surpasses our expectations and delivers a full PC experience. Powered by a custom Linux operating system, called Steam OS, the Steam Deck does everything you want and more. Besides being able to connect hardware like a mouse and keyboard, you can also connect an external monitor to the Steam Deck via a dedicated dock. It supports video output up to 4K/120 Hz or 8K/ 60 Hz resolutions.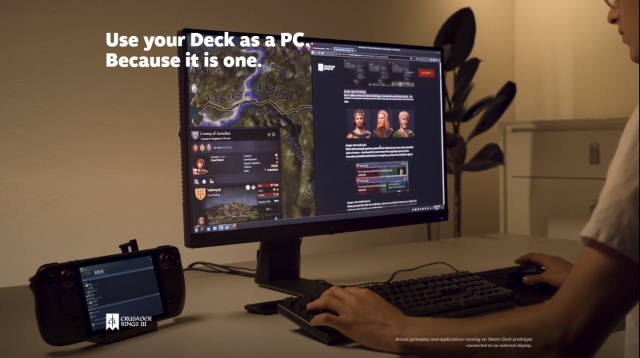 Furthermore, since Steam Deck is practically a gaming PC, you can install all types of software, including third-party game stores, internet browsers, text editors, and even other operating systems. Yeah, if you want, you can wipe Steam OS and then flash Windows 11 on your console. To use all of these features, you will either need a USB-C monitor or the official Steam Dock. However, the Steam Dock will be sold separately, so expect to shell out a bit more money for it.
On the other hand, the Nintendo Switch only uses the monitor as an extended playing space. While there are games that feel amazing to play while the Switch is docked, you will still be limited to 1080p resolution no matter what you do. Moreover, the Switch simply doesn't possess the abilities Steam Deck does. Besides gaming, there's not much else you can do on the Switch.
So yeah, the Steam Deck is the clear winner in terms of usage and functionality, and by a long shot.
Steam Deck vs Nintendo Switch: Buttons & Controls
The Steam Deck by design is an ambitious mix of the standard buttons you would find on a handheld console and some new additions. First, the button and joystick placement is quite different but is comfortable to use, as per first impressions online.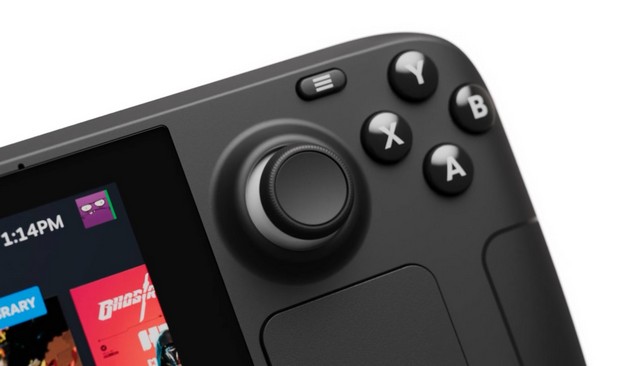 Besides the classic X, Y, B, A buttons, a D-Pad, and analog sticks, the Steam Deck has two dedicated precision trackpads on either side of the display. You can not only use the trackpads in-game but they also work as a full-fledged mouse to help navigate your way around Steam OS.
Moreover, you can remap the trackpads to correspond to some areas in-game, make changes here and there, and more. They are capacitive, which means the trackpads will know when your fingers are on them. Combine that with the built-in Gyroscope for better positioning, and you are all set.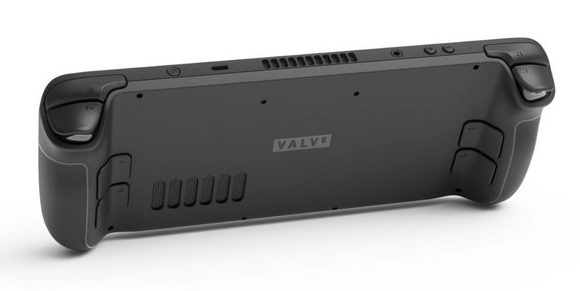 The back of Steam Deck features the standard triggers as any other controller, along with four extra buttons at the center back. These buttons are fully remappable like every other button and can be used to perform various actions, whether in-game or the Steam OS.
The Nintendo Switch, by comparison, is decent. The Joycons, which is what the company calls its controllers, come with the classic buttons you would see on any controller. There are only minor differences here and there like the directional buttons replace the D-Pad. You will also find a Capture and Home button on either side of the display. While you can remap these buttons for accessibility, there's no back button on the Nintendo Switch.
Furthermore, the ever troublesome problem of Joy-Con drift, which means the Switch controller sticks register false movement input, is still rampant. Time will tell if we see a similar problem in Steam Deck, but for now, it seems to offer better controls than the Switch.
Steam Deck vs Nintendo Switch: Ports and Connectivity
While both the handheld consoles have limited ports by themselves, Valve is looking to edge out the Switch in the dock department.
Steam Deck comes with a built-in USB-C port and a 3.5mm headphone jack for wired connections. There's also an SD card slot onboard to expand the storage should you need it. The Deck also comes with 2.4GHz/ 5GHz Wi-Fi and Bluetooth 5.0 support for wireless connectivity.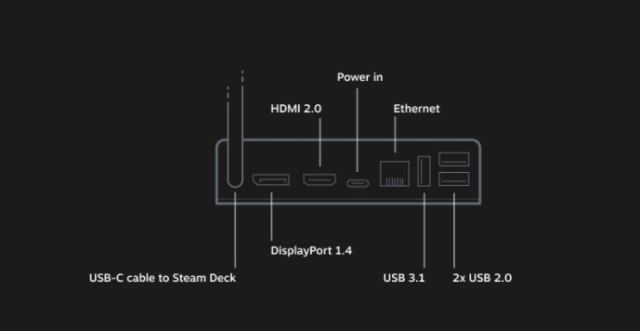 However, if you end up buying the official dock for your Steam Deck, you get access to more ports than Nintendo Switch's dock. Here's the complete list of ports on the dock:
1 x USB-A 3.1 Port
2 x USB-A 2.0 Ports
Ethernet Port
DisplayPort 1.4
HDMI 2.0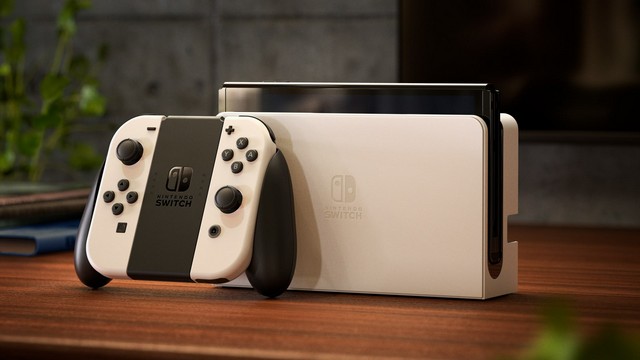 On the other hand, Nintendo Switch has a USB-C port for charging and connecting to the dock and a 3.5mm audio jack. If you want to go wireless, you get Wi-Fi and Bluetooth 4.1. The Switch dock includes a USB-A port, an HDMI port to connect the dock to a monitor or TV, and an adapter port. Moreover, if you buy the Nintendo Switch OLED, your dock will also have a built-in wired LAN port.
Since Nintendo Switch's use case is solely focused on gaming and not using it as a PC, it makes sense for the console and dock to have limited ports. With faster connectivity, more ports, and accessibility, the Steam Deck wins this one.
Steam Deck vs Nintendo Switch: Price and Release Date
And finally, to what we all have been waiting for, the price and release date. Check out the pricing for all the Steam Deck variants and Nintendo Switch OLED, along with their release dates right here.
The Steam Deck is priced at $399 for the 64GB base variant, where you also get a carrying case in the box. Then, you have the 256GB variant with a $529 price tag, and it goes all the way up to $649 for the high-end 512GB model. The top-tier Steam Deck comes with the fastest storage available, along with other added features such as a premium anti-glare etched glass, an exclusive carrying case, and a virtual keyboard theme, among other things.
Valve hasn't shared an exact release date, but the Steam Deck will start shipping in December 2021. Eager gamers can choose to reserve the Steam Deck by making a $5 deposit. You can head over to this link to reserve this handheld console for yourself. But remember that it is currently only available for pre-order in the US, UK, Canada, and the European Union.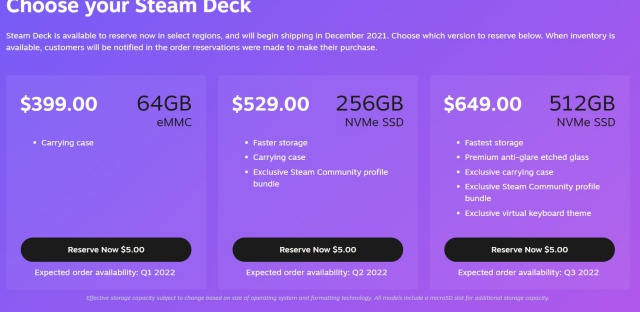 The Nintendo Switch starts from $299.99 for the base model, where you get 32GB of storage. If you want the newly launched Nintendo Switch OLED, that will set you back $349.99 and comes with 64GB storage. While the standard Switch is readily available, you will be able to buy the OLED variant from 8th October later this year.
Nintendo Switch wins this one as Steam Deck's base variant is more expensive than the Switch OLED. However, do take into account the plethora of added features that Steam Deck offers for the price before you dismiss it.
At the end of the day, it boils down to you and your preferences. If you are a die-hard Nintendo fan who wants to enjoy all those exclusives games, save yourself a couple of hundred dollars and get the Switch. However, if you are a veteran PC gamer with a full Steam library, perhaps it's better to spend a bit more and buy the Steam Deck.
Steam Deck vs Nintendo Switch: Pick the Handheld Console That's Right For You!
We hope this in-depth comparison will help you decide which handheld gaming device you should buy. Both the Steam Deck and Nintendo Switch have their pros and cons. While the former is more powerful and can run all of your favorite PC games, the latter has a vast library of much-loved Nintendo-exclusive games. Now, in case you already own a Nintendo Switch, go check out the best Nintendo Switch games you can try. Or outfit your Nintendo Switch with the best Switch accessories. But, if you don't, that brings us to an important question – which handheld console will you buy this holiday season? Will it be the Steam Deck or Nintendo Switch? Let us know in the comments below!