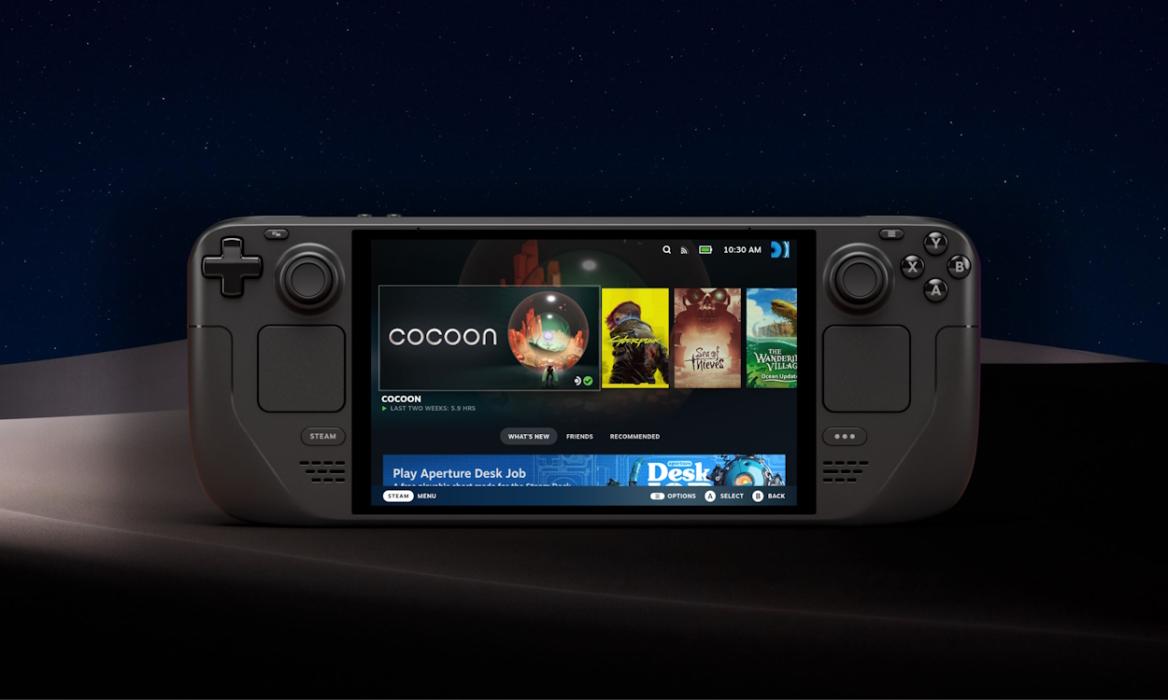 Steam Deck is one of the best handheld gaming consoles you can buy in the market today. It has truly surpassed everyone's expectations when it comes to having optimization on both the hardware and software front. Valve released a refresh just now with an OLED display, a bigger battery, and other upgrades. Still, a second-generation Steam Deck is not coming out anytime soon, as confirmed by Valve. So, if you are curious about when Steam Deck 2 is coming, read on.
After the launch of the Steam Deck OLED, several people have questions related to the next-gen console. So far, the immense popularity of the console in the market has sparked a whole other level of hype for its successor. IGN spoke to Valve's designer, Jay Shaw, and asked him "how far off a potential Steam Deck 2 would be."
In response, Jay said, "I don't know. It'll be a while. I think it'll be quite a while. We don't have any kind of set date. I think we're going to wait for the technology to present itself in a way that we find interesting and for the team to really want to make that leap. We are very, very, very proud of this version of Steam Deck and this is it. This is the one that we're the most happy with and we think customers will be too. So we are thinking about Steam Deck 2 at all times, but I think we are so satisfied here that this is really the kind of high end of what we wanted to do."
While Valve is thinking of a Steam Deck 2, the team will wait before taking that leap. Once the current technology available evolves to the point that the team thinks they can make a new console, they will! The same time frame was revealed by product designer Lawrence Yang, to Bloomberg, who said it won't be happening for at least two-three years.
Despite all this, the future of handheld consoles is bright. We have seen more powerful handhelds come out like the ROG Ally. But the new OLED version, and the original console, still have the same level of performance. Because of this, many people have been asking about the Steam Deck 2. The next console should come with a much-needed improvement to internal specifications. Valve is taking its sweet time to make a next-gen Steam Deck 2, but hopefully, it will be worth the wait.
What are your thoughts on the Steam Deck 2's release being at least two to three years away? Do you think they should release a successor before that? Let us know in the comments below.
---
Load More