If you're a Spotify user, chances are you use it a lot on your laptop as well. In my case, I mostly use Spotify in the web player on my laptop instead of using the Spotify desktop app. However, sometimes, the web player doesn't play anything which can be really annoying. So, if the Spotify web player is not working for you, here's how to fix it.
How to Fix Spotify Web Player Not Working (2021)
There are many things that can end up with the Spotify web player not working on your  computer. Cache, cookies, and sometimes weird extension related problems can cause this issue.
In this article we will discuss all the reasons why this error can crop up and the solutions that can help you fix it. As always, you can skip over to any relevant section using the table of contents.
1. Open Spotify Web Player in Incognito Mode
The first thing you should check is whether the issue is because of browser cache or some extension. In order to check this, you can try opening the Spotify web player in incognito mode or in a private window.
If you're using Google Chrome, just click on the three dot menu and click on 'New Incognito Window'
On Microsoft Edge, click on the three dot menu and click on 'New InPrivate Window'
If the Spotify web player works in this mode, the issue is with the cache or an extension. Here's what to do.
Clear the cache on your browser. You can do this by going into your browser's settings and searching for 'cache'. In Microsoft Edge, this option is found by going to Settings -> Privacy, search, and services -> Clear Browsing Data.
If that doesn't fix the Spotify web player issue, here's what to try next.
One by one, disable extensions on your browser and see which one is causing trouble with the web player.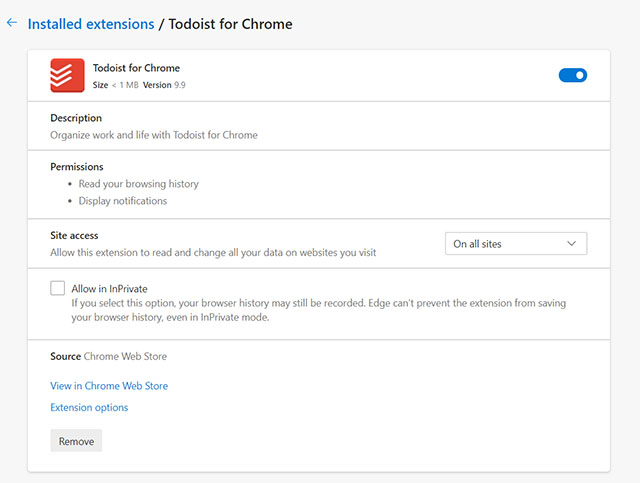 2. Install Windows Media Feature Pack
If you're using a device which has an 'N' version of Windows 10 installed on it, you will have to install the Windows Media Feature Pack in order to start using the Spotify web player on your system.
Simply go to this link and download the feature pack. Install the pack on your system, restart your browser and try using Spotify web player. It should work now.
3. Fix 'Playback of Protected Content is not Enabled'
If you're seeing an error that says 'playback of protected content is not enabled' when you try to use the Spotify web player, the fix is pretty simple.
Go to your browser settings and search for protected content. Make sure this toggle is enabled in order to allow playback on protected content on your browser.

4. Flush DNS Cache
You can also try flushing the DNS cache on your computer to try and fix the Spotify web player not working error. The method to do this varies across operating systems.
However, we have handy step-by-step guides on How to Flush or Clear DNS Cache in Windows 10, How to Reset and Flush DNS Cache in macOS, and How to Flush DNS Cache in Linux that you can go through.
5. Switch Spotify Devices
One common reason why the Spotify web player might not work is if you're accidentally playing music on a different device.
On the web player, click on the devices icon and ensure that you're playing music on your web browser and not another connected device.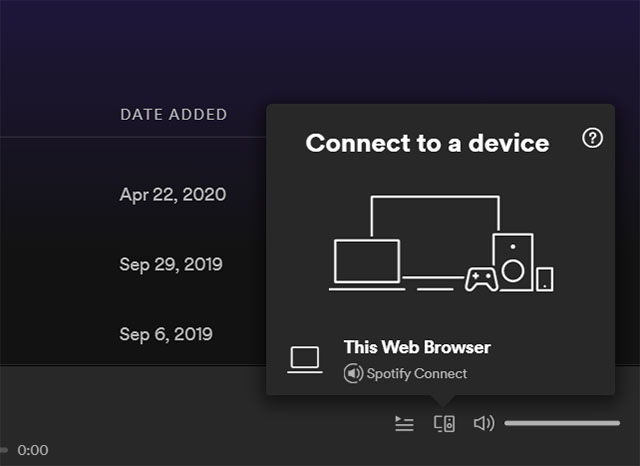 If that's not fixing the problem for you, a semi-reset sort of fix has been reported to work as well. Here's what you need to do.
Open Spotify on your smartphone and tap on the devices button. Here, select 'Web Player' and then select your phone again. Now on your browser, open the web player and in the devices section click on 'This Web Browser'. See if you are able to play music on Spotify web now.
6. Clear Cookies
If that hasn't solved your problem either, you should try clearing the cookies on your browser. Beware this will log you out of your accounts on your browser, so you will have to log back in, but this method almost always seems to fix issues.
The method to clear cookies is different on every browser. However, you can always head into the settings for your browser and search for 'cookies' to find the option.
In Microsoft Edge, the option is available by going to Settings -> Privacy, search, and services -> Clear Browsing Data.
Once you've cleared the cookies, simply restart your browser and try using Spotify web player again. It should be working now.
7. Use the Spotify Desktop App
If nothing seems to be fixing the Spotify Web Player not working error for you, it might be a good idea to simply download the official desktop app on your computer.
You can download the Spotify desktop app here.
Fix Spotify Web Player Not Working on Your Browser
Those are all the tips and solutions for fixing Spotify web player not working error on your browser. Hopefully these methods were able to fix the problem for you and you're enjoying Spotify on the web right now. However, if these methods didn't fix the issue for you, let us know in the comments down below.