Qualcomm has finally announced its latest flagship chipset, the Snapdragon 8 Gen 1, which is developed on a new architecture and packs a powerful new Cortex-X2 core. To find how the new Snapdragon chip fares against the competition in the Android world, we recently compared the Snapdragon 8 Gen 1 vs MediaTel Dimensity 9000. We also pitted Snapdragon 8 Gen 1 vs Google Tensor to find whether the Mountain View giant's decision to move away from Qualcomm chipsets is warranted or not. However, in this article, we will compare Snapdragon 8 Gen 1 vs Apple A15 Bionic vs Exynos 2100. On that note, let's move to the comparison.
Snapdragon 8 Gen 1 vs A15 Bionic vs Exynos 2100 Comparison (2021)
We have compared Snapdragon 8 Gen 1, Apple A15 Bionic, and Samsung Exynos 2100 comprehensively in this article. We have discussed the CPU performance, benchmark numbers, GPU and AI details, and more. You can expand the table below and move to a section of your choice with ease.
Snapdragon 8 Gen 1 vs A15 Bionic vs Exynos 2100: Specifications
Snapdragon 8 Gen 1
A15 Bionic
Exynos 2100
CPU
Kryo CPU, Octa-core CPU
Hexa-core CPU
Octa-core CPU
CPU Cores
1x 3.0GHz (Cortex-X2)
3x 2.5GHz (Cortex A710)
4x 1.8GHz (Cortex A510)
2x 3.2 Avalanche (High-performance)
4x 1.82 Blizzard (Energy-efficient)
1x 2.9GHz (Cortex-X1)
3x 2.8GHz (Cortex-A78)
4x 2.2GHz (Cortex-A55)
Process Technology
Samsung's 4nm
TSMC's 2nd-gen 5nm process
Samsung's 5nm process
GPU
Adreno GPU; Snapdragon Elite Gaming
Apple-designed five-core GPU
Mali-G78 (14-core)
Machine Learning and AI
7th-gen AI Engine; 3rd Gen Sensing Hub; 27TOPS
16-core Neural Engine; 15.8 TOPS
AI Engine with Triple-core NPU and DSP; 26 TOPS
ISP
18-Bit ISP; Snapdragon Sight
Apple-designed New Image Signal Processor
Samsung-designed ISP
Camera Capability
3.2 Gigapixels per second, 240 12MP photos in one second
N/A
Single-camera Up to 200MP,
Dual-camera 32MP+32MP
Video Capability
8K HDR, 18-bit RAW, Dedicated Bokeh Engine
4K HDR Dolby Vision @ 60FPS
8K @ 30 FPS
4K @ 60FPS
Modem
Snapdragon X65 5G Modem-RF
Up to 10 Gbps Peak Download
Snapdragon X60 5G Modem
7.5 Gbps Peak Download
3 Gbps Peak Upload
Exynos' Integrated 5G Modem
7.3 Gbps Peak Download
3.6 Gbps Peak Upload
WiFi Support
Wi-Fi 6 and Wi-Fi 6E
Wi-Fi 6-ready

Wi-Fi 6E-ready
Bluetooth
Bluetooth 5.2, LE
Bluetooth 5.0
Bluetooth 5.2
Snapdragon 8 Gen 1 vs A15 Bionic vs Exynos 2100: CPU
Talking about the Snapdragon 8 Gen 1 first, it's developed on Samsung's 4nm process node and built on a new Armv9 architecture. It employs ARM's most-powerful Cortex-X2 core, clocked at 3.0GHz, along with three new A710 cores at 2.5GHz for balanced tasks and four redesigned A510 cores at 1.8GHz for low-powered tasks. In the smartphone SoC world, this octa-core design (1+3+4) has largely been the same for some time now. Abnd well, Qualcomm is not doing anything radical here, except for packing new cores.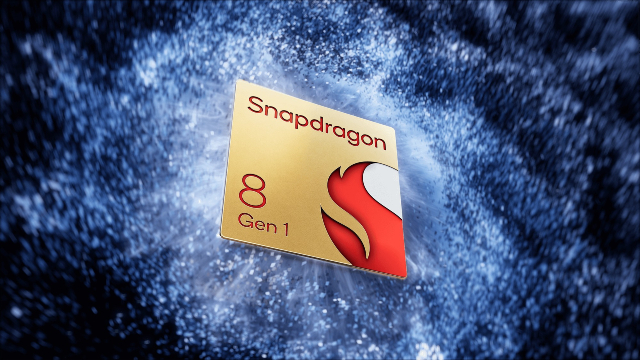 Coming to Apple's A15 Bionic, it has a total of six cores, with two high-performing cores clocked at 3.2GHz and four energy-efficient cores amped at 1.82GHz. The A15 Bionic is built on TSMC's 5nm process, which is a generation behind Samsung's 4nm fabrication process employed on the Snapdragon 8 Gen 1. However, keep in mind that there are reports that the upcoming A-series chip will employ the 3nm process tech, so Apple will again leapfrog ahead of Qualcomm and Samsung next year.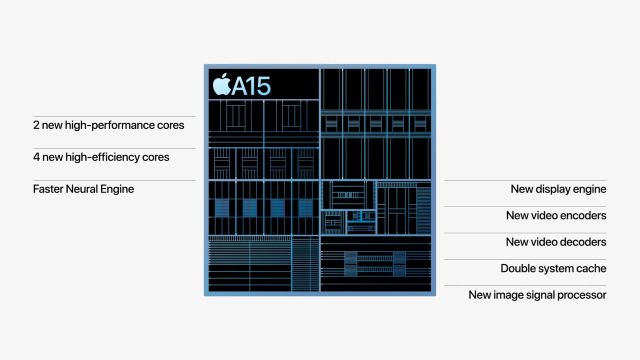 Finally, the Samsung Exynos 2100 follows the same octa-core core design as the Snapdragon chip. However, since it's a year-old chipset, it uses older ARM cores and a 5nm fabrication process. The Exynos 2100 packs the Cortex-X1 core at 2.9GHz, three A78 cores at 2.8GHz, and four A55 cores at 2.2GHz. When Samsung unveils its next-gen Exynos 2200 chip in a few weeks, it will be more like an Apple-to-Apple comparison. Nevertheless, for now, we can say that the Exynos 2100 is a generation behind the Snapdragon 8 Gen 1.
Snapdragon 8 Gen 1 vs A15 Bionic vs Exynos 2100: Benchmark Numbers
Currently, we don't have official benchmark numbers for the Snapdragon 8 Gen 1 chipset, but we have tried to compute the score with the figures provided by Qualcomm. The company says the single-core Cortex-X2 is 16% more powerful and collectively 20% faster than its predecessor. If we gauge the benchmark numbers on a graph, this is what we get.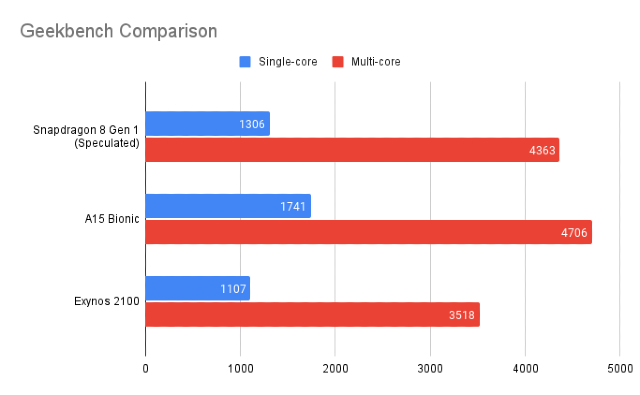 It's clear that the heavy-duty Cortex-X2 core is still behind A15 Bionic's high-performance core. That said, in multi-threaded tasks, Qualcomm has closed the gap against Apple. But it still has a long way to go. Lastly, the Exynos 2100 is quite behind Snapdragon 8 Gen 1 and A15 Bionic, but we should wait for Exynos 2200's release to see if brings some much-needed performance improvements.
Snapdragon 8 Gen 1 vs A15 Bionic vs Exynos 2100: GPU
On the GPU side, Qualcomm says it has improved its Adreno GPU on the Snapdragon 8 Gen 1 by 30% but refrains from making any direct comparisons to Apple or other rival chipsets. During the iPhone event, Apple said the 5-core GPU (4-core on lower-end iPhone 13 models) on the A15 Bionic is 50% faster than the competition. Even with the 30% improvement on the Snapdragon 8 Gen 1, Qualcomm is nowhere near Apple in terms of raw GPU performance.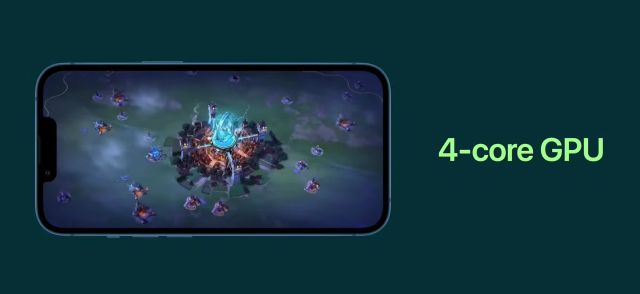 The 5-core GPU on the iPhone 13 Pro was touching 70 frames per second in the 3DMark Wild Life Unlimited test, whereas last year's Snapdragon 888 could only muster 34FPS. And now, with the additional 30% boost, its successor might touch 45FPS but it will still lag far behind A15 Bionic's GPU. By the way, the 4-core GPU on non-Pro iPhone 13 models scored around 56FPS.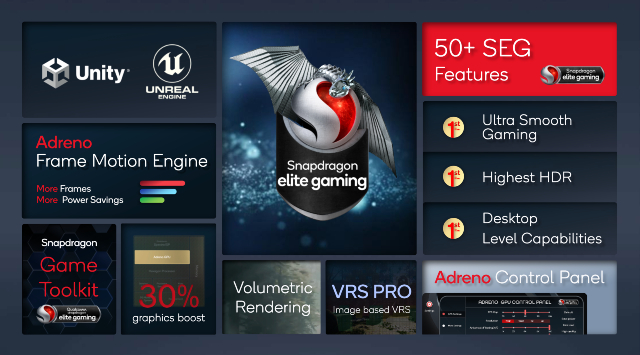 If we talk about gaming features, then yes, Qualcomm has brought several new features. Snapdragon 8 Gen 1 comes with Snapdragon Elite Gaming, dedicated Frame Motion Engine, HDR gaming, Volumetric Rendering, and much more. It has also partnered with Unity and Unreal Engine to better optimize the gaming experience on Snapdragon 8 Gen 1 smartphones.
Coming to Exynos 2100, well, the 14-core Mali-G78 GPU is again no competition to A15 Bionic or Snapdragon 8 Gen 1's GPU. That is not to say that last year's Mali GPU is a slouch. In fact, the 20-core Mali -G78 GPU on Google Tensor is powerful. It scored around 40FPS in the same 3DMark test.
And with the upgraded Mali-G710 GPU that is to arrive on the Dimensity 9000, it has a good chance to come close to Snapdragon 8 Gen 1 and A15 Bionic. We should wait for the Exynos 2200 as it is likely to come with AMD's RDNA2-powered 6-core GPU. And well, if we were to believe some recent reports, it might bring 30% peak performance improvements to Samsung's in-house chipset.
Snapdragon 8 Gen 1 vs A15 Bionic vs Exynos 2100: ISP
In terms of ISP, all three processors are capable. The Snapdragon 8 Gen 1 comes with a new 18-bit ISP that can capture 3.2 Gigapixels per second. It can also shoot 8K HDR videos along with a 64MP image. Not just that, the ISP packs a dedicated engine for generating bokeh in videos, so that is something to look forward to if OEMs add that feature to their upcoming flagship phones. Android phones will finally be able to compete with Apple's Cinematic mode. And for pro users, Qualcomm has brought the ability to shoot in 18-bit RAW, so that is great.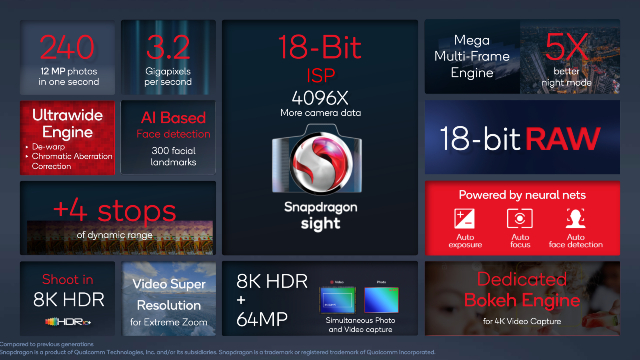 Talking about the A15 Bionic's ISP, it has been custom-designed by Apple. While the company does not provide the specifics, you can gauge the ISP is quite advanced as it can do Photographic Style in real-time, perform computational photography with support for 4K HDR Dolby Vision, and Cinematic Mode in tow. Not to mention, the Apple-made ISP can handle ProRes RAW footage at 4K 30FPS. All in all, we can say that Apple's ISP is advanced and perhaps, more powerful than the competition.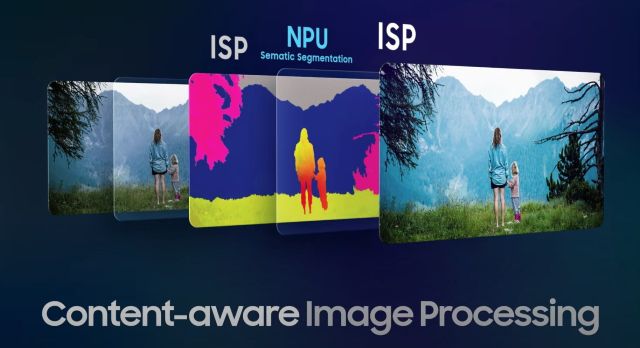 Moving to the Samsung-designed ISP, it can capture up to 200MP images and two 32MP images while using a dual-camera system. As far as the image signal processor is concerned, the hardware sure is essential, and all three chipsets have capable ISPs. However, of late, the secret sauce to smartphone photography has become computational photography and advancement in AI and ML technologies. So yeah, in terms of hardware, we can't say for sure which one has a better ISP than the other.
Snapdragon 8 Gen 1 vs A15 Bionic vs Exynos 2100: AI and ML
In an AI and ML capability comparison between Snapdragon 8 Gen 1, A15 Bionic, and Exynos 2100, Qualcomm still leads the pack. The company has upgraded its Hexacore DSP to the 7th-gen AI engine. It's now touted to bring 4x improvement while drawing 1.7x less power. In TOPS number, it can perform up to 27 trillion operations per second.
In comparison, Apple's 16-core Neural Engine can perform up to 15.8 TOPS. And Exynos 2100 can go up to 26 TOPS. Do keep in mind, TOPS figure has largely become irrelevant. As we have seen with Google Tensor, it has a lower TOPS number, yet the chipset brings some of the best AI and ML capabilities. That includes Magic Eraser (which you can get on any Pixel phone) and Assistant typing. It all depends on how the OEMs leverage the hardware capability to bring meaningful AI experiences.
Snapdragon 8 Gen 1 vs A15 Bionic vs Exynos 2100: Modem and Wireless Tech
Qualcomm has upgraded its X60 modem to the Snapdragon X65 modem this year on the Snapdragon 8 Gen 1. The integrated modem is supposed to bring up to 10Gbps of download speed. And the modem comes equipped with mmWave and sub-6GHz band 5G support, along with Carrier Aggregation. You also get last year's Qualcomm FastConnect 6900 subsystem that brings Wi-Fi 6, 6E, and Bluetooth 5.2. For low-consumption audio features, there is Bluetooth LE onboard as well.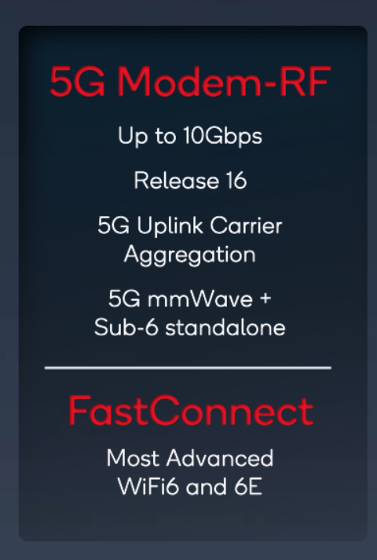 Moving to A15 Bionic, it packs Qualcomm's last-gen X60 modem that has a throughput of 7.5Gbps. And it also has support for both 5G bands, including the premium mmWave and sub-6GHz bands. On the connectivity side, you also have Wi-Fi 6 and Bluetooth 5.0. Finally, coming to Exynos 2100, Samsung has developed its in-house 5G modem. The modem is capable of going up to 7.3Gbps and has mmWave and sub-6GHz band support. And just like Snapdragon 8 Gen 1, you have Wi-Fi 6E and Bluetooth 5.2.
Who Wins The Mobile Processor War: Qualcomm, Apple or Samsung?
So that was our in-depth comparison between Snapdragon 8 Gen 1 vs A15 Bionic vs Exynos 2100. In the Android world, many have eagerly been waiting for a flagship chip that can compete neck and neck against Apple's A-series chips. But from the details we have so far, it looks like Snapdragon 8 Gen 1 is still a generation behind, especially in the GPU department. As for the Exynos 2100, it's a year-old chip, and we should wait for the Exynos 2200's release to make a reasonable judgment. Anyway, these are our thoughts. But what do you think? Let us know in the comments section below.
---
Load More