The Samsung Galaxy Note 7 is a powerhouse of a smartphone and it's not a surprise, considering the Note line-up has been known for its top of the line specs, beautiful design and of course its intuitive S Pen features. So, if you plan to buy it or if you have just bought it, we are pretty sure you will love the experience it brings. However, you can always maximize the experience with a ton of cool accessories that Samsung offers, plus there are a number of third party accessories you can check out too. So, without further ado, let's take a look at 12 cool Samsung Galaxy Note 7 accessories you can buy:
1. Samsung Fast Charge Wireless Charging Stand
The Galaxy Note 7 not only supports wireless charging but it also comes with fast charge support, so if you want some ease of use in charging the Note 7, you must definitely check out Samsung's very own Fast Charge Wireless Charging Stand. The charger features an LED indicator to indicate the charge on your device or to let you know if the device is properly aligned or not. It also comes with a Fast Charge wall charger, so you don't have to use the bundled charging cable with it. The charger is an angled stand, which means you can even use it as nightstand with Note 7's always-on display. If you'd like a wireless charging pad instead, you can also check out Samsung's Fast Charge Wireless Charging Pad ($40.99).
Where to Buy: Amazon.com
Price: $46
2. Samsung Keyboard Cover
If you've been a fan of physical keyboards of the past, then we are sure you will appreciate Samsung's keyboard cover. The official keyboard cover brings a full size QWERTY keyboard along with an exclusive key layout with shortcuts and hot keys designed for the Note 7. When you apply this cover on the Note 7, the interface is automatically adjusted to accommodate the physical keyboard. Basically, with the Note 7 keyboard cover, you get the best of both worlds, hardware keyboard and touchscreen. If you are looking for more cool covers or cases, you can check out our list of 10 best Note 7 cases.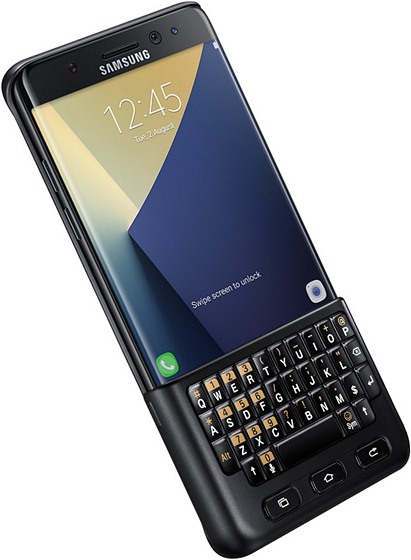 Where to Buy: Samsung.com
Price: $59.99
3. Sparin Curved Tempered Glass Screen Protector
The Note 7 has a gorgeous curved display, which you should protect by applying a screen protector on it and we believe the Sparin Curved Tempered Glass screen protector should bring the display great protection. The tempered glass protector is full-coverage and curved as well, which means it will take care of the curved edges of the Note 7. Also, it brings great protection, as it offers 9H hardness, however, it's not bulky, considering it's only 0.3mm thick. Along with that, the screen protector offers great touch responsiveness and 99% transmittance.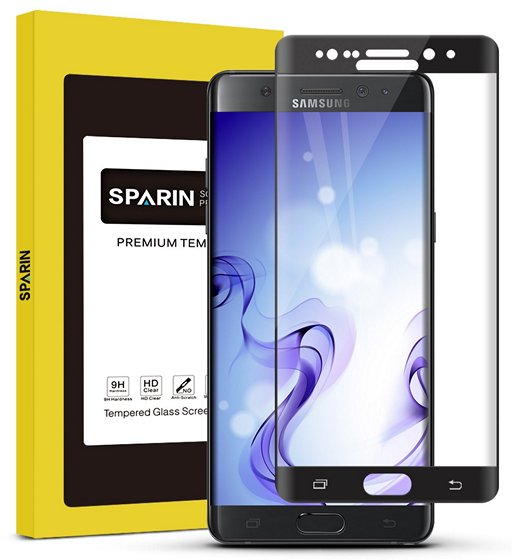 Well, we certainly like Sparin's screen protector for the Note 7 but if you want to check out more options, you can check out our article on various screen protectors for the Note 7.
Where to Buy: Amazon.com
Price: $19.99
4. LS-PRO Clip-on Camera Lens
While Samsung will be offering a Lens Cover for the Note 7, we expect it to expensive and thus, if you want to enhance the camera capabilities of the device, you can check out the Clip-on camera lens from LS-PRO. The camera lens featuring an aluminium construction and optical glass, will fit your Note 7 like a glove. It features an anti-slip design, which works on a number of other smartphones along with the Note 7. Plus, the camera lens enhances your Note 7's camera majorly, with its 0.36x wide angle and features like 15X macro and fisheye lens for 180-degree 3D spherical pictures. The company offers 30-days money back guarantee and 12-month free replacement on the lens, so rest assured, you will get bang for your bucks.
Where to Buy: Amazon.com
Price: $22.99
5. USB Type-C to Micro USB Adapter
The Samsung Galaxy Note 7 is the first flagship smartphone from the company to incorporate the USB Type-C port and while we appreciate it due to the fact that it brings faster operation and charging, it's still not a hugely popular standard. A lot of other legacy accessories like keyboards, mouse, flash drives etc. feature micro USB connectors and thus, you need a USB Type-C to Micro USB Adapter. This is an official accessory from Samsung, so you can expect it to work like a charm.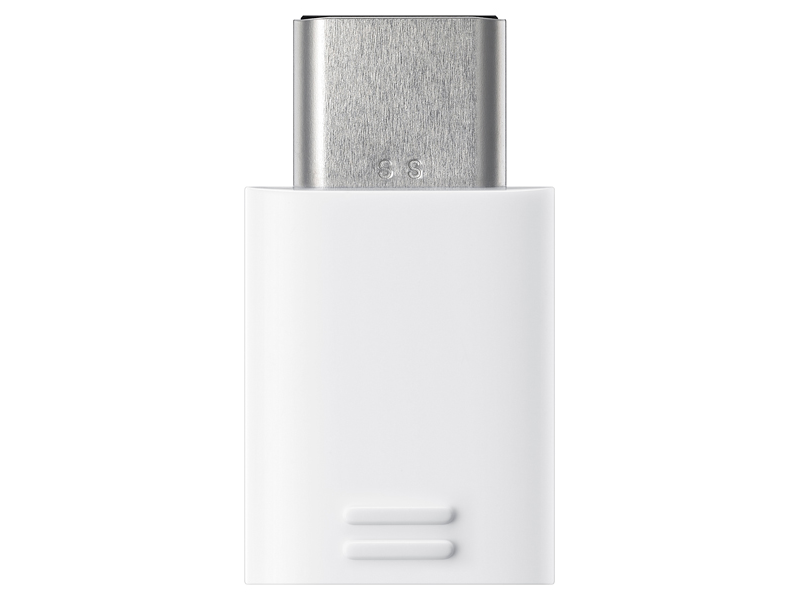 Where to Buy: Samsung.com
Price: $9.99
6. Samsung Gear Fit 2
What better accessory to accompany your Note 7 than the fitness tracking band from Samsung itself, the latest Gear Fit 2. The new fitness band from the South Korean giant brings a host of fitness related features like built-in GPS tracking, heart rate monitor, sleep count, activity tracking and more. It's pretty beefed up when it comes to the hardware too, with specs including a 1.5-inch (216x432p) curved Super AMOLED display, 512 MB RAM, 4 GB storage and a 200 mAh battery that lasts 3-4 days. Plus, you might even get a Gear Fit 2 for free if you are planning to buy the Note 7 soon, thanks to a Samsung offer.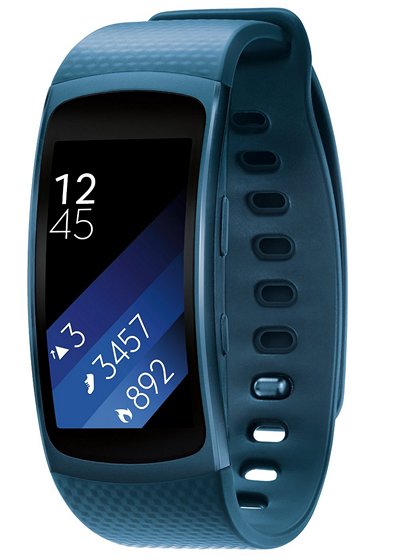 Where to Buy: Amazon.com
Price: $179
7. Samsung Evo+ 256 GB microSD card
Along with the Gear Fit 2, Note 7 buyers also stand a chance to get a Evo+ 256 GB microSD card for free, which should be a great addition to your Note 7. Considering's Note 7's power under the hood, the 256 GB card will make sure that the device becomes more than just a smartphone. Plus, as we have come to expect from Samsung's Evo+ Class 10 cards, this too brings great read and write speeds of up to 95 MB/s and 90 MB/s respectively. Moreover, the card is water as well as temperature resistant, so you can expect great longevity. However, if you plan on buying an SD card for the Note 7 and you find Samsung's offering expensive, you can go for a lot more affordable Sandisk's 200 GB Class 10 card ($78.69) or Samsung's 128 GB offering ($39.99).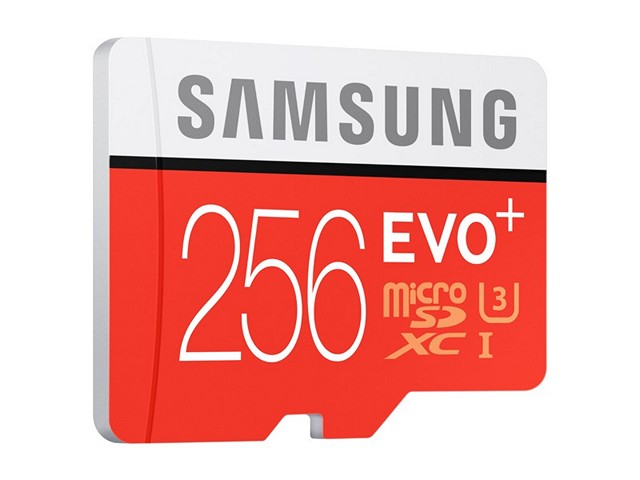 Where to Buy: Amazon.com
Price: $199.99
8. Anker 13000 mAh Power Bank
The Note 7 packs in a 3600 mAh battery, which is decent but not something great, so if you are someone who travels often, you will need a battery pack or power bank. While Samsung does offer its very own battery pack, ($41) it's a pricey offering and Anker's 13000 mAh power bank should be a more value for money purchase. The power bank should charge your Note 7 3-4 times, which should be good enough. It features a couple of USB ports, a microUSB port for charging and LEDs to notify you of the charge. Plus, it packs in its very own fast charge tech, which claims to bring maximum speed of charge.
Where to Buy: Amazon.com
Price: $28.99
9. Samsung Gear VR
The Samsung Gear VR, powered by Oculus is a great device if you want to jump in to the amazing VR world and that makes it an amazing companion to go with your all powerful Note 7. The Gear VR is compatible with USB Type-C devices and thus, you should be able to use it with ease with the Note 7. The VR headset brings Samsung's Milk VR content, which lets you go on various adventures, take tours around the world, enjoy musical performances, take a look at the coolest cars up close and all of that from the comfort of your home. Moreover, it also brings some amazing VR games and packs in content from Oculus Cinema and Videos, so that you can enjoy trailers, clips and even movies in a cool immersive way.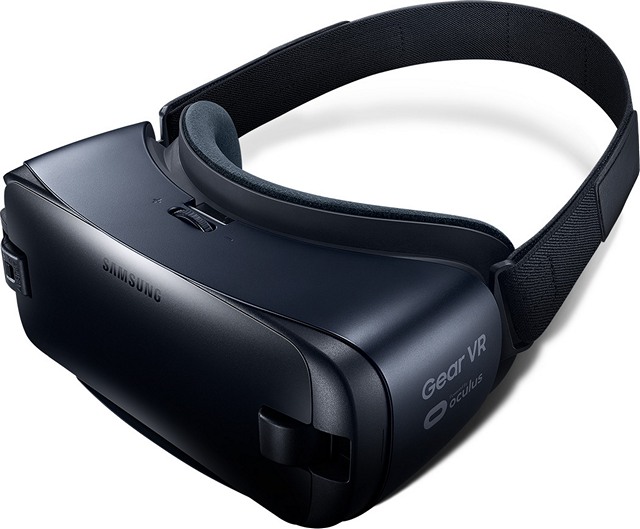 Plus, the latest VR headset is a lot more comfortable to wear than its predecessor, thanks to extra room and padding. So, what are you waiting for? Check out the new VR and make the most out of your Note 7.
Where to Buy: Amazon.com
Price: $71.99
10. Samsung Gear 360
While you can watch VR content, why not create VR content on your own? Well, the Samsung Gear 360 camera offers you exactly that. As the name suggests, the Gear 360 camera lets you capture 360-degree photos with ease. The device features dual 15 MP CMOS cameras with fish eye lenses and both capture 180-degrees horizontally and vertically to create a complete 360-degree field of view. It should be a great accessory for your Note 7, as you can easily connect the 360 camera to your Note 7 via Bluetooth using the Samsung Gear 360 Manager app, so that you can use your Note 7 as a viewfinder for the camera and even shoot remotely. How cool is that?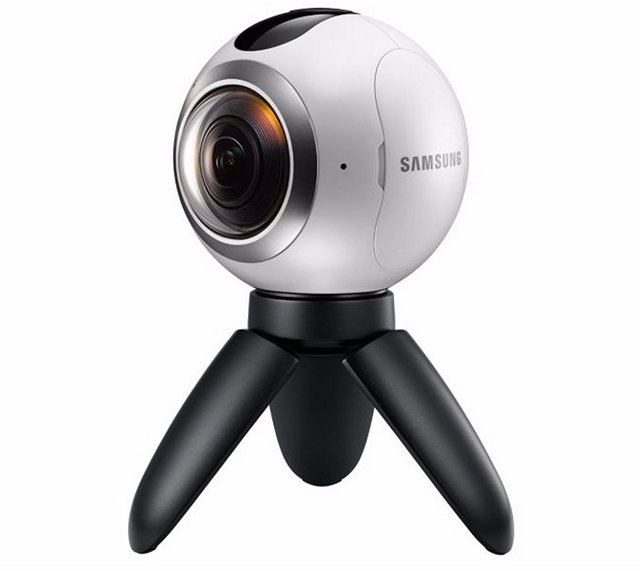 Other than that, the camera is splash and dust proof, so you can take it on your trips too. Also, it is compatible with Google Street View, so you can easily capture 360-degree photos and publish them for the world to see.
Where to Buy: Amazon.com
Price: $399
11. Samsung Gear IconX
Samsung's Gear IconX is an impressive pair of wireless earbuds that bring a lot more features than they seem to pack. The Gear IconX  looks great while also resting in your ears comfortably and you also don't need to worry about them falling off. Along with some great music, the earbuds include ability to track your fitness activities, your heart rate, calories burnt and more. And you don't need your Note 7 to get all these details, as the earbuds bring you everything through a voice guide. However, you can sync your Note 7 to combine your stats and progress from S Health.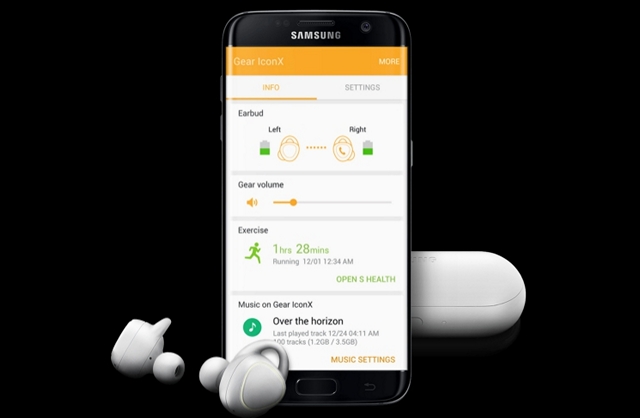 While you can play songs from your Note 7 via Bluetooth, the earbuds come with 4 GB storage of their own. Overall, the IconX is a perfect accessory for your Note 7 if you want great earphones as well as a fitness tracking device, all packed into one. If you'd like an alternative, you can also check out Bragi's Dash earphones ($297), which are a tad pricier.
Where to Buy: Amazon.com
Price: $258.99
12. RIF6 Cube
The Note 7's display is gorgeous, there is no doubt about that but what if you want to showcase something from your smartphone to a large group of people? Or if you just want to watch movies and videos on a larger screen? Well, in that case the RIF6's Cube should come in handy. Cube is a 2-inch portable mobile projector, which projects a vibrant large 120-inch image. The device is compatible with all HDMI supported devices and it includes HDMI & MHL cables in-box. Moreover, it also includes a remote control and flexible mini-tripod. The only downside of the device seems to be its 90-minutes battery life.
Where to Buy: Amazon.com
Price: $257
SEE ALSO: 4 Pokemon Go Accessories You Should Buy To Become A True Pokemon Master
Enhance your Note 7 experience with these amazing accessories
You must have noticed that most of the accessories in the list are Samsung products and that's because the company has left no stone unturned when it comes to their accessories department. However, we have also included some great third party accessories too. So, if you have bought a brand new Note 7, these are some of the best and coolest accessories you can buy.
Well, that's all from our side but we would love to hear from you. Tell us your favorite Note 7 accessory in the comments section below.
---
Load More