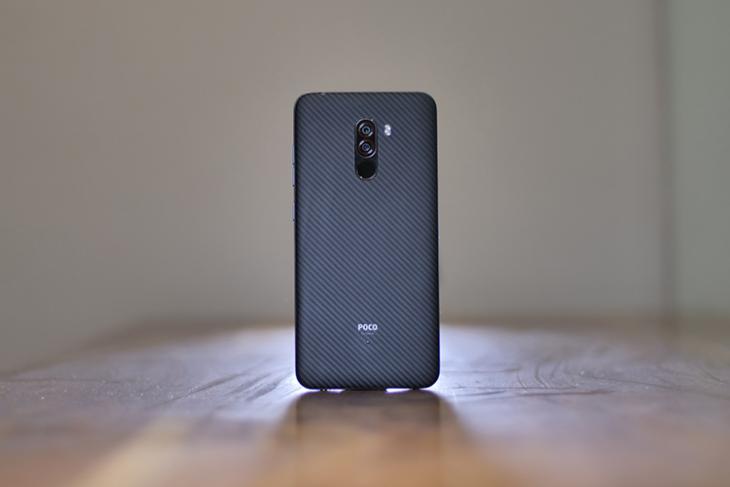 Hard work paid off for Pocophone when the company's debut sale resulted in a revenue of Rs 200 crore, and that's just the revenue earned in India. Now, as many users are now sharing their happiness of being able to own the affordable flagship, Xiaomi has expressed gratitude by releasing a software update.
At almost 166MB, the update is intended to bring improvement in performance and bug fixes, but more importantly, add a security update. With MIUI v9.6.14, the Poco F1 gets upgraded to Google security patch from July.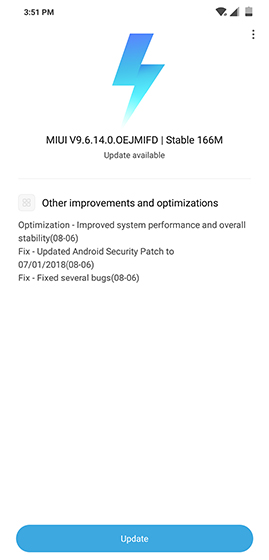 The July security patch, which was originally posted by Google on July 3rd, addresses 11 different issues varying from high to critical in terms of severity of threats. The most alarming of them all could allow a hacker to remotely access your phone's storage using a media file.
The update's changelog also mentions that there's an improvement in the performance and the stability of the Poco F1. While the UI was pretty stable earlier as well, I have found that the AnTuTu and Geekbench scores improved slightly. You can see the difference in the pictures below.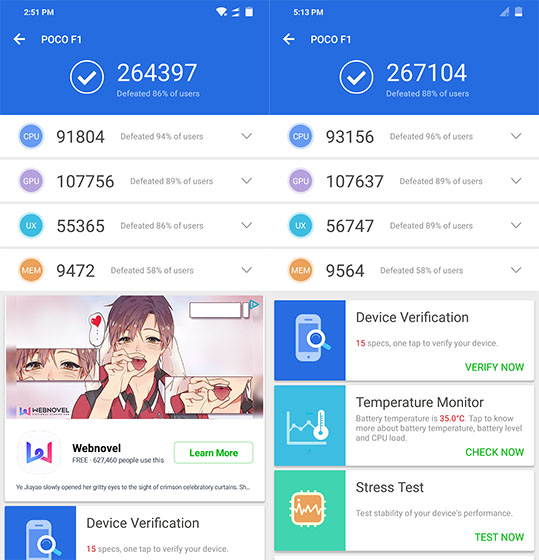 However, it is equally important to point out that this slight bump in results could be due to the phone being in a better state overall and not because of the update. I can't find any noticeable upgrade in terms of the speed of animations, or anything similar of that sort on the Poco F1.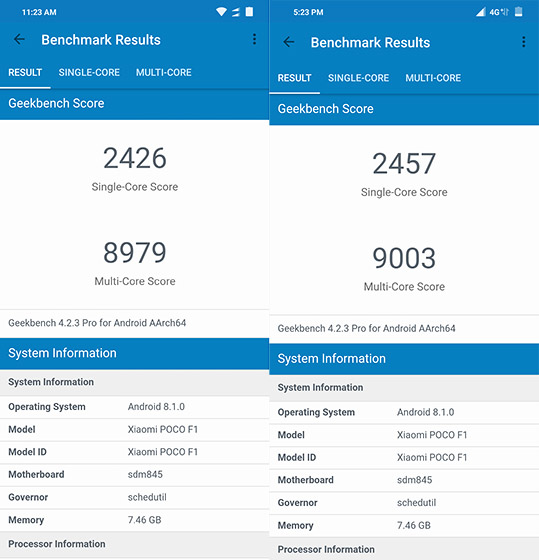 If your Poco F1 has already been delivered, you can go ahead and install the update on your smartphone. Just head over to Settings, then tap on "About Phone" which is the first option on the top, followed by "System Update". Then you can tap on "Check for updates" if the available update is not already showing.
While the job on performance bump is appreciable, I am peeved by the fact that the update bring July's security patch while the security patch from August has already reached smartphones of not only other brands but Xiaomi's own phones too.