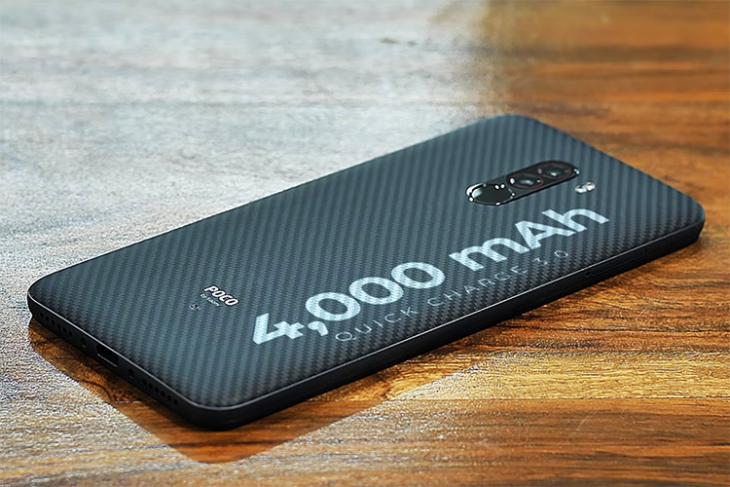 The Poco F1 from Xiaomi brings some great specs on the table but another trait in which it outweighs the majority of its competition is in terms of the battery. Poco F1 is strapped with a beefy 4,000mAh battery which, as per the company, is highly reliable and puts forwards some stunning numbers.
I've been playing with the Poco F1 (Rs 20,990 via Flipkart) extensively to bring you a detailed assessment of its performance. Xiaomi claims that battery is among the aspects that the company is focusing on with the new performance-oriented brand. While the battery capacity endorses this opinion, I tested the smartphone to test the resilience of its battery against demanding forces.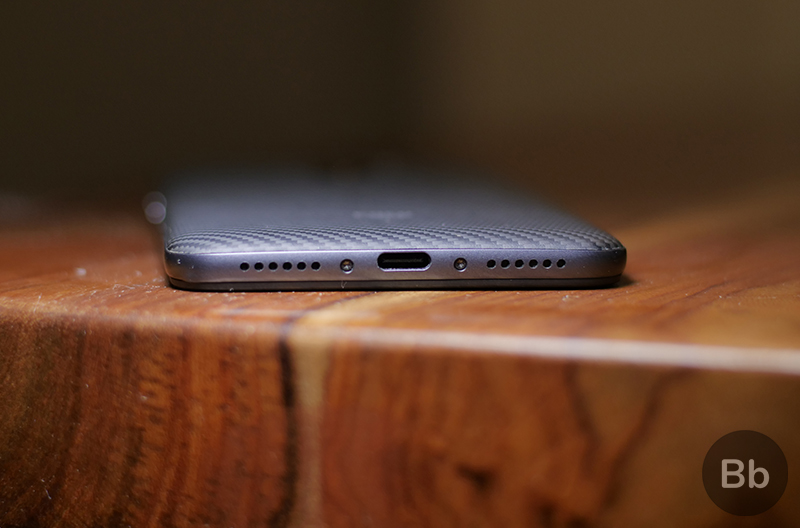 Poco F1 Charging Speed: 0-100% in Less than Two Hours
The Poco F1 comes with the support for with Qualcomm's Quick Charge 3.0. Using the 18W Fast Charger that comes inside the box, I was able to consistently charge the smartphone in around two hours. Charging from 10% to 100% takes exactly two hours (120 minutes) and as you can see in the graph below, the charging speed rate tends to drop after 90% and this is probably to protect the battery from overheating.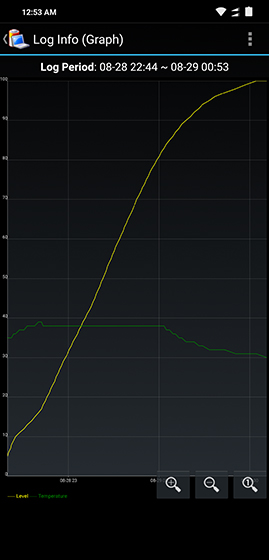 Do not expect exceptionally fast charge as in case of OnePlus 6 or other flagships but the Poco F1 goes from 10% to 50% in 45 minutes and up to 75% 65 minutes or a little over an hour. I usually feel anxious about starting my day with that much battery left, so you can give another 20 minutes i.e. 85 minutes in total to charge from 10% to 90%.
If you're like and usually drain the battery till the last drop and charge only after the battery touches 5% mark, you can use another ten or so. I think it's fair enough considering the price and while it takes a little more time than the Honor Play, you get addition 250mAh of battery juice.
Poco F1 Battery Backup: Lasting But Not Everlasting
The Poco F1's battery is massive and it performs justifiably well. With light to moderate gaming, social media browsing, and consuming media, the 4,000mAh battery still endures well above 24 hours, maybe even churn out a couple more.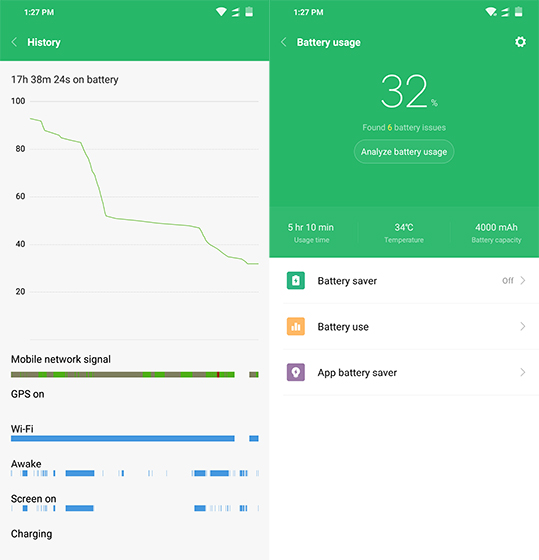 But, if you're buying a smartphone which is powered by a Snapdragon 845, you're not likely to confine yourself to moderate usage. Don't worry we've got you covered! Upon heavy usage, which includes gaming for hours, taking a lot of pictures, testing a lot of new strange apps, I was able to get between 14 and 18 hours of battery backup each day which, well, should survive the tenses you subject the Poco F1 each day.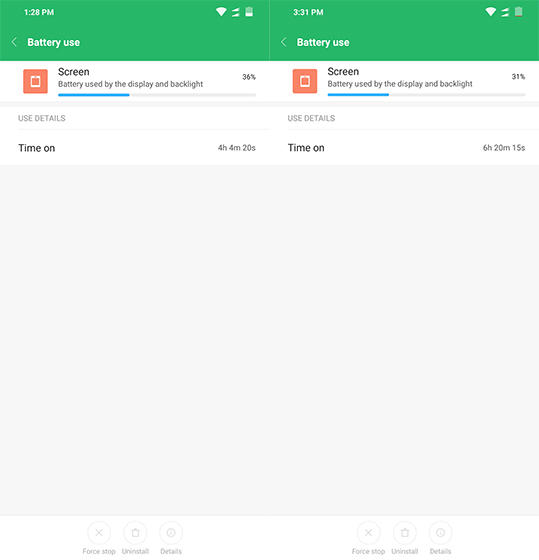 Further, I was able to secure a screen-on-time of about five hours which is great considering there's a charge-hungry LCD display. The UI – or rather, "MIUI for Poco" – also comes with optimizations options for the battery which put apps to sleep when they've been inactive for a while. However, that can sometimes lead to malfunctioning of apps, especially in cases when you're downloading or uploading a heavy bunch of files. I wish there was a performance mode or something of that sort that would prevent apps from sleeping when in the background.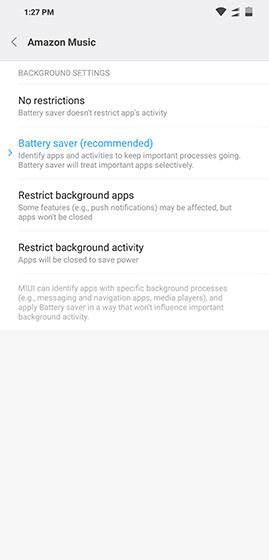 Overall, the battery on the Poco F1 has performed fairly well but its massive size does not actually warrant that it will perform as expected.
But the battery lasts longer than the Honor Play and Mi A2, thanks to the extra capacity. Lastly, I expect the battery backup to improve with each update of MIUI for Poco.
Buy the Poco F1 from Flipkart (starts at Rs 20,990)