Pinterest is one of the fastest growing social media website, while building your social media marketing strategy you can't afford to ignore Pinterest.
Here are a few tools to help you with Pinterest Marketing and analytics strategy,
1. Tools to Create Effective Pinterest Images
On Pinterest photos do the talking and text keeps mum.
You have to make sure that the visual content you are sharing on Pinterest compliments with the product or service marketed by you and effective enough to be liked and re-pinned.
One such example is infographic, according to a recent study by SlideShare, Infographics are 21 times more share-able than text.
Here's a recent post in which I have shared some of the best and freely available tools to create effective Pinterest images. Link
2. Woobox – Pinterest tab app for Facebook pages
Woobox lets you create personalized tab for Pinterest on the official Facebook page of your business. just sign up with your Facebook account and follow the instructions.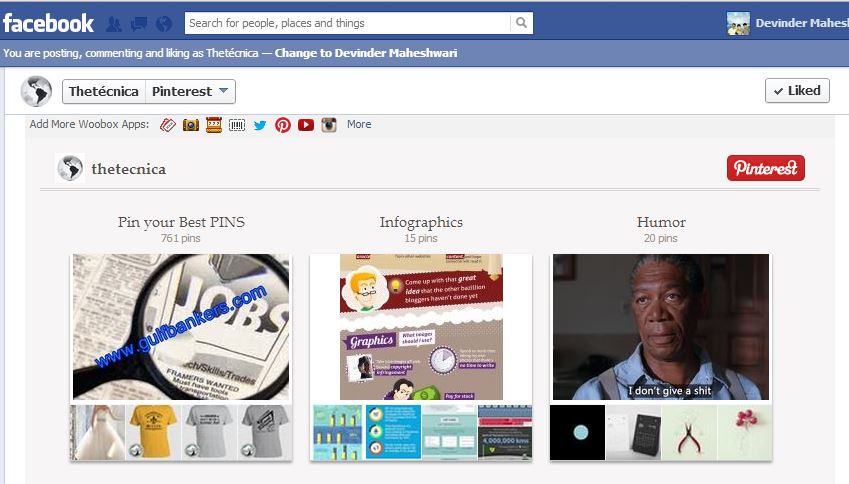 It lets you create personalized tabs for Twitter, Instagram, Pinterest and YouTube on Facebook. The tool is basically an integration of all social media channels for effective marketing.
If you have a dedicated tab of Pinterest on your Facebook page then the chances of your Facebook fans converting in to Pinterest followers increases.
Paid plans of Woobox starts from 1 USD per month.
3. PinAlerts – Get notified when someone pins your content
Pinalerts sends email notifications when someone pins something from your website. It is completely free to use, you just have to sign up and add your website's URL, you can set notifications for more than one website and set the email frequency to once in an hour or once a day.

Here are the benefits of this tool,
With the help of this tool, you will be able to know the people interested in your content and be able to connect with them.
You can also build strong and targeted network base on Pinterest.
4. ViralTag – Pinterest management tool for brands
With ViralTag you can schedule pins and can find out the performance of your recent pins. Sign up is required, here's how this tool works,

To schedule the pin from any website, just add the ViralTag bookmarklet to your browser's bookmark toolbar.
Viraltag is a paid tool but available for 14 days trial without asking for credit card information.
5. Pinwoot – Increase Pinterest followers and Schedule pins for Free
Pinwoot is a versatile tool for building Pinterest follower-ship, It also provides the most asked-for feature, scheduling of pins. To get started, just log in with your Facebook profile.
Here's how it works,
First of all update your profile information and add your interests so that you get to communicate with people sharing similar interests.
Seed is the official currency of Pinwoot, you earn seeds whenever you follow someone or you re-pin someone else's pin.
And you can use these seeds to promote your Pins as well as your Pinterest account by giving away seeds for following and re-pin.
You can also schedule your pins at the cost of 3 seeds per scheduling.
Pinwoot is completely free but in case you want to acquire a lot of seeds, you can buy them from Pinwoot's bulk seed packages starting from 15 USD per month.
6. Piqora – Marketing and Analytics Software
Piqora provides analytics and promotions tool for Pinterest, Instagram and Tumblr. For now, we'll discuss about Pinterest only.
 Let's find out what this tool has to offer,
Interactive analytics, comparison with competitors, track pins and pinners
Calculate ROI and reach of the pins
Find out trending pins and boards on Pinterest at any instant
Many other features such as customizable landing pages, automated tracking, etc for promotional campaigns.
You have to request via email for demo.
7. Tailwind – Pinterest Analytics
Tailwind is again one of the best Pinterest analytics tool available in the market. It provides detailed analysis of your Pinterest account.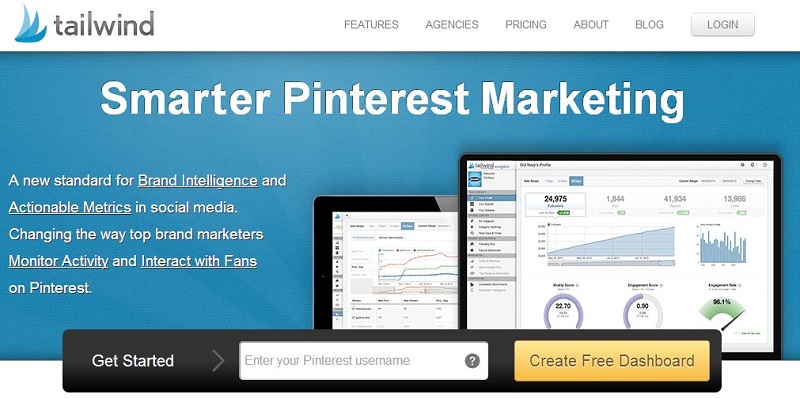 Let's have a look at the features of this tool,
Analyze complete Pinterest activity of your account
Track your audience as well as competitors
Optimize your Pinterest marketing campaign for better results
And a lot of other features too
You can try this tool for free but for getting in-depth analysis of your Pinterest account, you have to go with paid plans of this tool. Paid plan starts from 29 USD per month.
8. Pinterest Web Analytics
Pinterest recently launched web analytics for business pages. If you do not want to use any third party application for analysis then Pinterest's analytics is your best option. Let's find out the features of this tool,
Fnd out how many people are pinning from your website
Find out most re-pinned pins and most clicked content from your website
You can also export the data free of cost.
Conclusion
If you are using Pinterest but not analyzing it, now is the high time to do so.
From the above mentioned tools, choose the one that suits you the most. If you are a new start-up or you don't have enough funds to pay for tools then the best suited tools would be Pinalerts or Pinwoot and if you are willing to spend money on marketing and analytic tools then you must go with Piqora or Tailwind. That's my personal opinion but choice is yours.
SEE ALSO: Here's How To Drive Traffic From Pinterest
I hope this post helped you, if you have any suggestion or query, feel free to write in comments below the post.