The days when your resume was just a piece of paper are long gone. Employers expect you to have a professional online presence, so most people just create a LinkedIn profile and call it a day. But what if you want something different? Well, the good news is that there are many other ways to brand yourself and showcase your expertise on the Web.
One quick and easy way is to use an online resume service. In just a few clicks you can design an attractive resume, host it online, and share it on social media. Depending on the service you choose, the resume can double as a portfolio, containing examples of your best work. It can be as simple or as customized as you want, and you can even create infographic resumes or build an entire personal website. There are quite a lot of online resume services – both free and paid – and here we'll present some of the best ones.
Pimp My Resume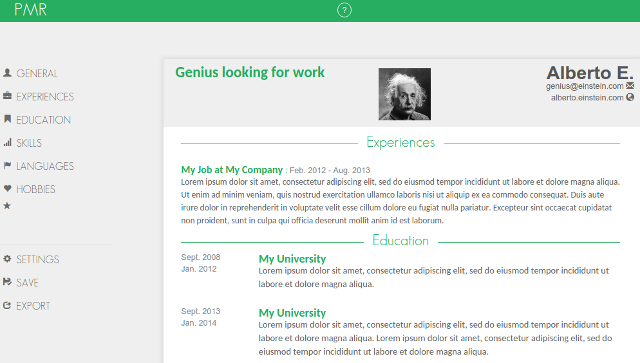 Pimp My Resume is one of those amazing services that let you use all their features without registering for an account. Of course, if you want to save the resume and tweak it later, you'll have to log in with your Google or LinkedIn account, but you absolutely don't have to. With Pimp My Resume, you can write a resume from scratch, complete with profile photo and sections like Education, Skills, Languages, and Hobbies.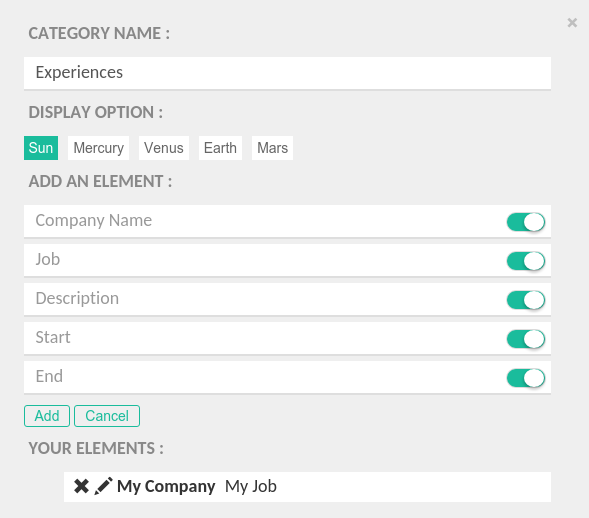 It's possible to add custom sections, edit elements of each section, choose from several templates, and change the color of your resume. Then, if you're happy with it, you can download it as a PDF file or send it to your printer directly from Pimp My Resume. All in all, it's a fast, convenient, no-strings-attached experience.
Price: Free
This service is similar to Pimp My Resume in that it doesn't require registration, but it goes a step further: there's actually no account to sign up for. You just use I Need A Resume to craft a neat, professional-looking resume, then you export it to PDF (or print it on paper) and continue on your merry way.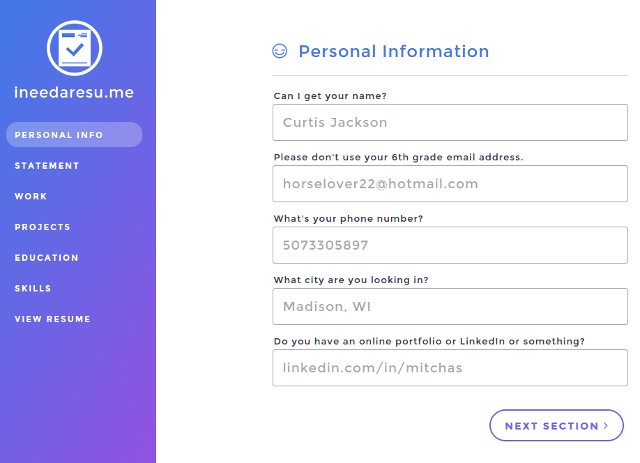 Creating a resume couldn't be any more straightforward – you just edit each section (Statement, Work, Projects, Education, Skills…) and click onto the next one once you're done. You can add up to three jobs and projects into their respective sections. Finally, before exporting or printing your new resume, you can adjust text formatting options such as the font and text alignment. If all web apps and services were as user-friendly as I Need A Resume, the Web would be a much better place.
Price: Free
Continuing the streak, Creddle is another service that lets you thoroughly test it out before creating an account. The interface is a bit more complex, though. There are several menus where you can choose which part of your resume you want to edit. The Customizer menu is where you'll be spending most of your time, as it contains options for editing the resume layout, customizing sections, changing colors and fonts, and formatting various elements of the page. Each section has its own settings dialog where you can further tweak its appearance. You don't have to include all sections in your resume, and you're free to reorder them by drag-and-dropping their names in the sidebar.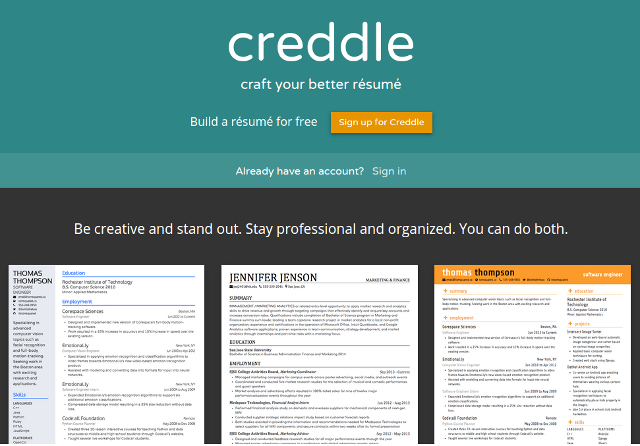 Creddle is all about letting you fine-tune every little detail of your resume, which is great. However, if you don't want to edit everything so meticulously, you don't have to – just choose a pre-made theme and stick with it. You can also import data from your LinkedIn profile to save some time. Creddle lets you export the finished resume into DOCX or PDF, as well as embed it in HTML and share it on social media. You can publish your resumes as private or public, and send them to your friends to get feedback. Creddle is a great choice if you really care about the design of your resume.
Price: Free
Here we have a combo-breaker; you cannot use ResumUP without an account. Once you create it (with your email, Facebook, or LinkedIn credentials), you'll see that ResumUP is very different from a traditional resume – and in a good way.
It presents your professional life as a timeline, pulling in data from your Facebook and LinkedIn profiles (if you choose to log in with them). Of course, ResumUP contains information you'd usually find in a resume, like skills and hobbies, but there are also some unique sections, such as your key values and personality traits. You can freely edit every section, and ResumUP also provides a text version of your profile for easier printing. The final product can be shared on Twitter, Facebook, LinkedIn and Pinterest directly from ResumUP.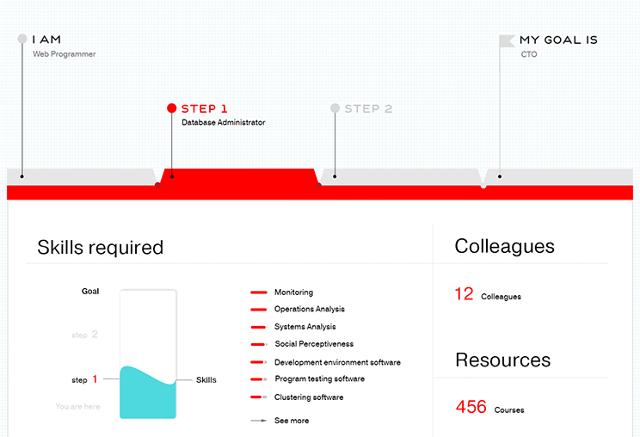 But wait, there's more! ResumUP has a unique feature called Career Planning. It lets you type in your dream job or desired position, and then shows you how to get there, providing career building tips and a list of required skills. You can also read up on salary and popularity of each job, as well as check out your connections, i.e. people in your network who might be able to help you achieve your dreams.
Price: Free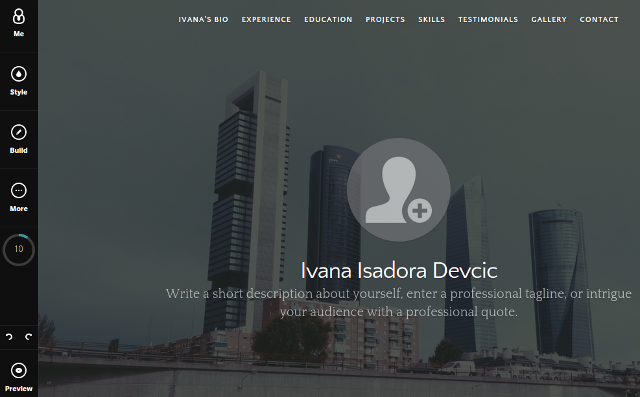 Branded.me is more than just a resume service – it's a complete personal branding platform. Whether you want to use it as a resume hosting service or build a personal website, the choice is completely up to you. You can create an account with your email address or log in via LinkedIn. Your Branded.me profile greets you with a dashboard where you can track analytics and preview your page, among other things. It's possible to import a PDF version of your LinkedIn profile if you don't want to enter all the information manually. You can choose a custom URL and promote your Branded.me page on social media.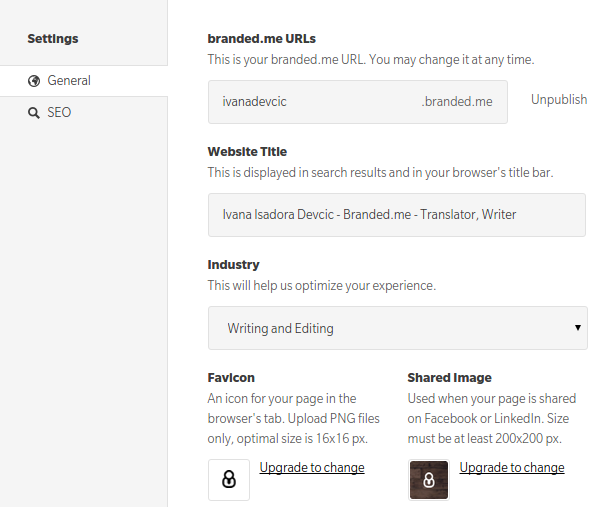 Editing your Branded.me page is a pleasure thanks to easily accessible dialogs that let you tweak any section you want. The service is focused on the visual experience, and all themes are created with responsive design in mind, so they're fully optimized for mobile platforms. The free version has everything you need to get started, but if you don't mind paying a small fee, you'll get access to Pro features such as custom CSS, custom domain for your page, advanced analytics, and of course – more themes and styles.
Price: Free, Pro ($7 per month)
Re.vu
A few years ago infographics were all the rage, and they're still quite popular. There are plenty of cool tools that help you make your own, and Re.vu is even cooler – it helps you turn your resume into an infographic!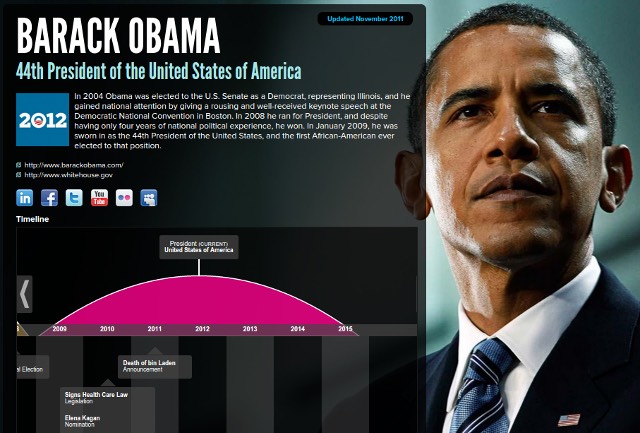 You start by creating an account with your email. Choose the username wisely, because it will be part of your Re.vu profile URL. You can import data from LinkedIn or type it all yourself. The elements of a Re.vu profile page are called widgets, and you can rearrange them, remove the ones you don't need, and edit their contents. The Design menu lets you change themes, colors, and the background image. Apart from giving your resume a fresh breath of life, Re.vu can also host samples of your work, which you can attach to your page. You're also free to add links to your social media profiles, websites, and blogs.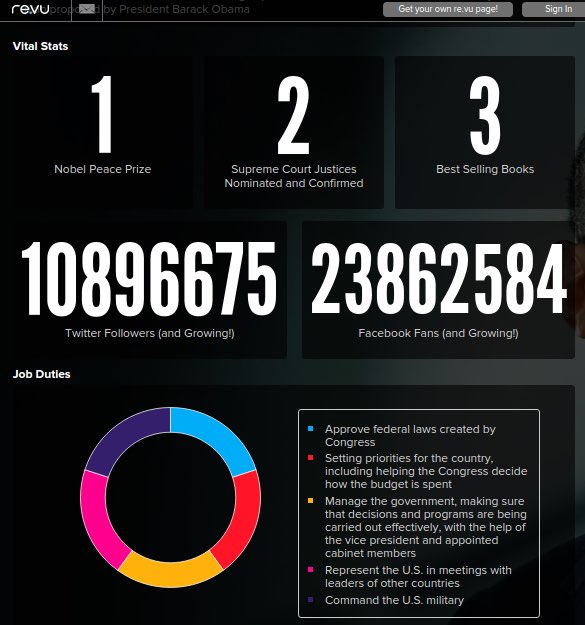 The main part of your Re.vu profile is obviously the Infographics section, where you'll be able to choose the type of data you want to feature on your page, and pick the ways in which you want to visualize it. When your profile is done, you can promote it on social media, generate a QR code, and track some basic stats about visitors to your page. Re.vu is perfect for creative people, but anyone who's tired of the classic resume format will appreciate it.
Price: Free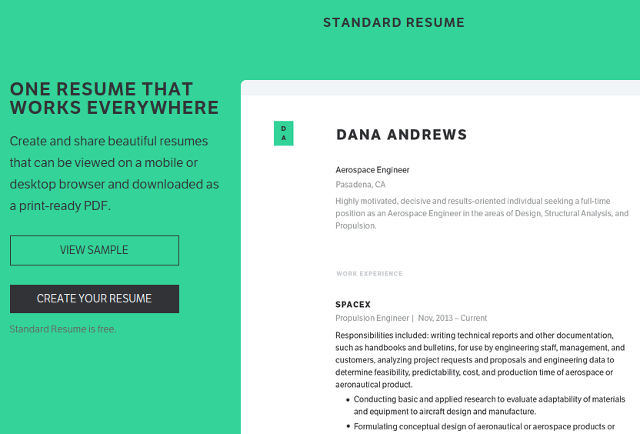 If simplicity and minimalism are your cup of tea, you're the kind of person Standard Resume was made for. This no-frills resume service is based on the "do one thing, but do it right" principle. You won't find dozens of customization options and complex setting dialogs here. The biggest, if not the only visual change you're able to control is picking the color of your monogram.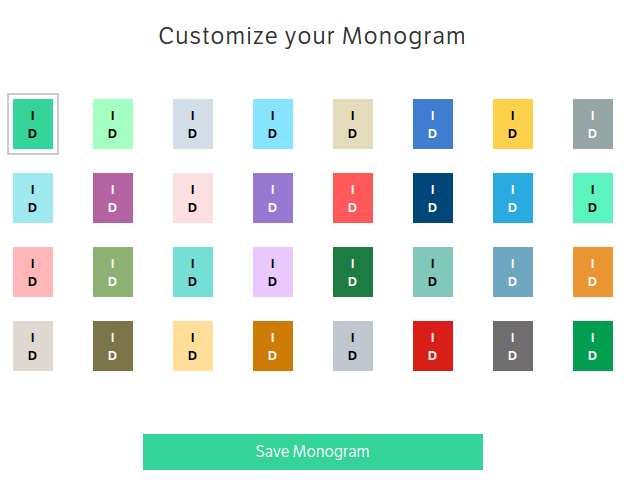 To make your Standard Resume page, you'll have to create an account. Afterwards, you can start entering information into desired sections of your resume (Contact Info, Work Experience, Education, Skills, and Projects). Your resume can be saved as either public or private, and you can enable the "Download as PDF" option, so that the visitors – recruiters and potential employers – can save a copy. Standard Resume is similar to Resume.io, but it looks more modern, and it's optimized for mobile screens, which is always a plus.
Price: Free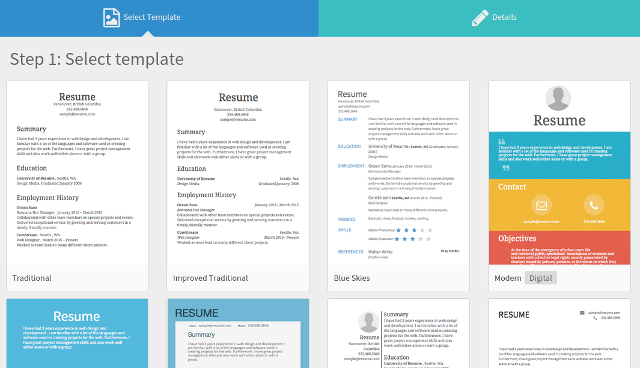 Resume.com has an interesting approach to creating your first resume. You're prompted to choose a template and follow a step-by-step guide that lets you edit each section of your future resume. Before you know it, you find yourself on the Dashboard page, where you can add more resumes and tweak the settings of your Resume.com profile. Wait, what?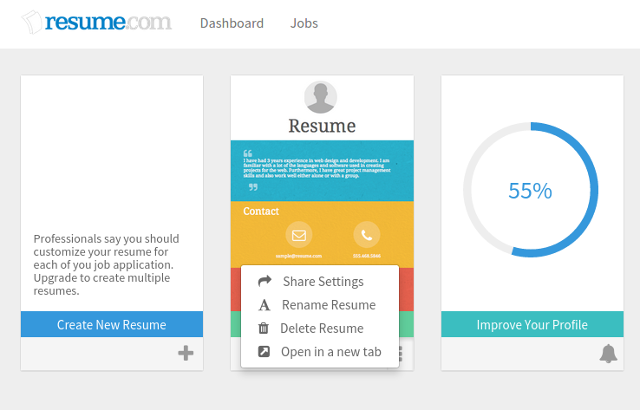 Well, it turns out that creating a resume automatically creates a profile, which is not a bad thing, but it can be confusing. Now that you have a profile, you can import data from your LinkedIn profile, make your resume(s) downloadable, share them on social media, and download them in plain-text format. The Premium version will let you use various themes and fonts, and you'll be able to export your resume to DOC and PDF. The website also contains a bunch of useful articles with tips for job seekers, along with links to job openings.
Price: Free, Premium ($5.95 for a 7-day trial, $59.95 for a 3-month subscription)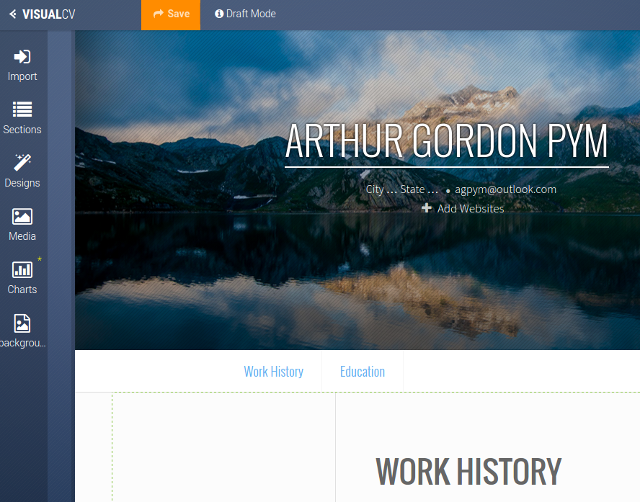 VisualCV will appeal to job seekers from creative fields, as it places great emphasis on design and making sure your page looks wonderful. You can use your page as a traditional resume, transform it into a personal website, or use it as a portfolio to share samples of your work. VisualCV supports logging in with LinkedIn, but you can also create an account with an email address, or start building a resume first, and worry about accounts later.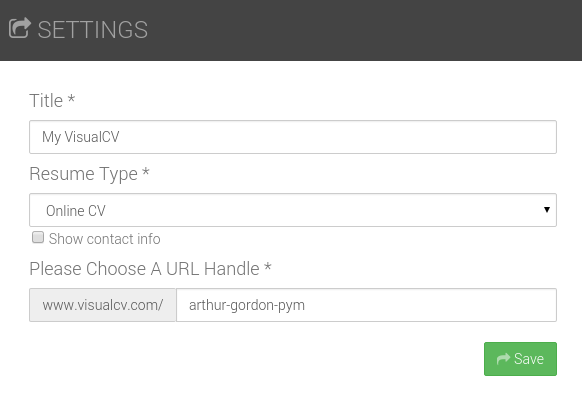 VisualCV lets you import your resume from a file, as well as edit each section and tweak the design of your page. You get to choose a custom URL, add custom sections, upload your own background image, attach media files to your page, and host two resumes on your page. In the free version, you can only use two themes, and there aren't any resume export options. To get more themes, access to charts and graphs, and the ability to share your resume as a PDF, DOCX, and Google Docs file, you'll have to upgrade to the Pro plan.
Price: Free, Pro ($6 per month)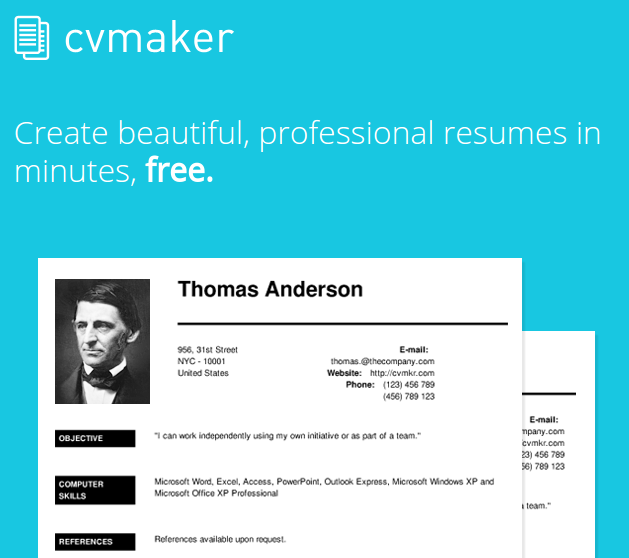 CVMaker also makes it possible to build an entire resume without logging in, but if you want to save your work, you'll need to create an account. Working with CVMaker is smooth sailing; you can host multiple resumes and customize each one as you wish. Apart from the default sections, you can add your own ones, and change their order by drag-and-dropping.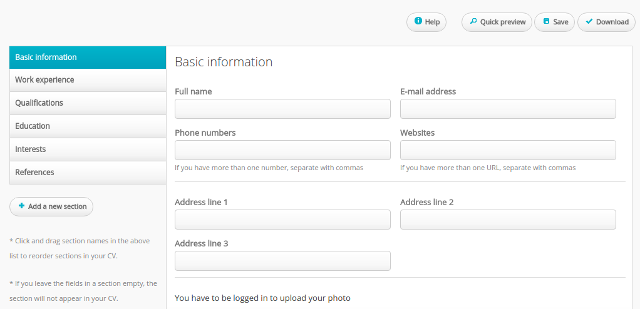 You can preview your finished resume, and before exporting it, CVMaker will let you choose the lettering style. You can share your resume on social media directly from CVMaker, and let others download it as a PDF or HTML file. CVMaker is simple to use, yet provides enough options to present yourself in a professional way.
Price: Free
SEE ALSO: 15 Most Creative Resumes
We're aware that there are many more online resume services, so now we invite you to share your favorites with us. What do you use to create and share your resumes? Have you ever used any of the services from this list? Share your thoughts in the comments below.
---
Load More