Creating a website has become an inseparable part of any business venture. It is a complete representation of your venture which gives an overall idea to people connected with you. Thus, one has to surely put his best efforts in designing a website. Earlier, creating a website, designing and organizing it was a difficult endeavor. It was a confusing process and it contained many complex technical aspects. But, you can now chuck away all the hurdles and easily create your own website by an online tool named IMCreator; which has radically cut down the complications in process.
IMCreator is all about making website building a simple and enjoyable experience, accessible for everyone." A user friendly interface makes it easy for everyone to design their website. IMCreator holds comprehensible visual editor which enables you to drag, stretch, re-size and re-position any page element with few simple clicks of mouse. It is also the best key for anyone looking to bolster their charisma on the web as it includes web hosting too.
IMCreator has locked all the features under their hood that underline their main aim i.e. allowing people to design, customize and publish a brand new website. The features are listed down below which will give you a better idea of this amazing tool.
Drag and drop feature to edit website contents with ease

Gorgeous themes

Search engine responsive

Availability of unlimited web hosting

Web standards biddable for older version of browsers

Acquiescent for mobile devices

Auto crop and resizing of images and text

Custom email services with Google Apps

Effortless knack to superimpose several website rudiments
Gorgeous Templates:
Several re-designed templates by IMCreator are available for you to choose and then edit it on your own. The templates are designed according to the individual requirements. Separate templates are available based on the category your website lies in. This includes separate designs for photography websites, websites for artists, restaurants, real-estates, hotels, schools and colleges, private organizations and more.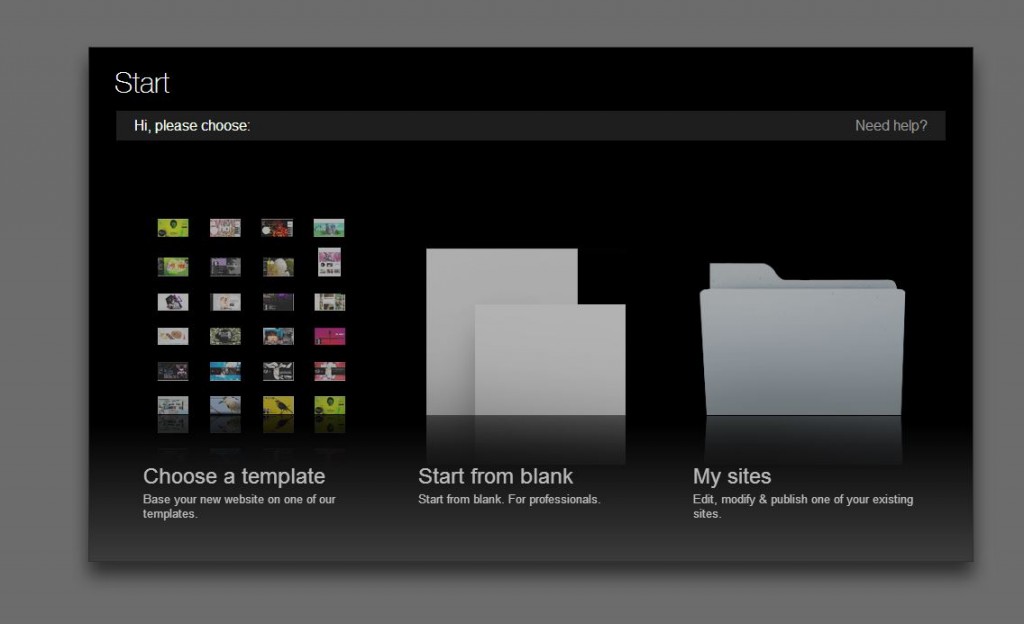 IMCreator has collaborated with several leading designers to design these templates for your website so there is nothing that would make you complain with the quality of designs. Optimized designs for viewing on smartphones and tablets are also available, another benefit. Still, if you want to leave no stone un-turned and design the template yourselves. IMCreator also allows you to start with a blank page. But using a pre-designed template is a lot easier.
Drag and Drop:
IMCreator allows you to drag and drop every webpage element to create your custom design. The entirely visual website editor makes the route free of hassles. Other elements like texts and images can also be re-sized and cropped. The process is quite simple and analogous to that in MS word. All you have to do is click on the edges and drag them to re-size to make them look in accordance with the website. What will impress you most is the availability of auto crop and re-size to fit the dimensions. You can also stack elements on top of one another. That means now you can rest a text-box on top of image and give a novel look to your website. You can also easily insert HTML code from a third-party service such as you can enable ads by tying up with some ad network. The mechanism is as usual; just copy the code and paste it in the HTML box and put it live on your website. Other available web elements are paragraphs, videos, galleries, slideshows, contact-forms, menus and sub-menus.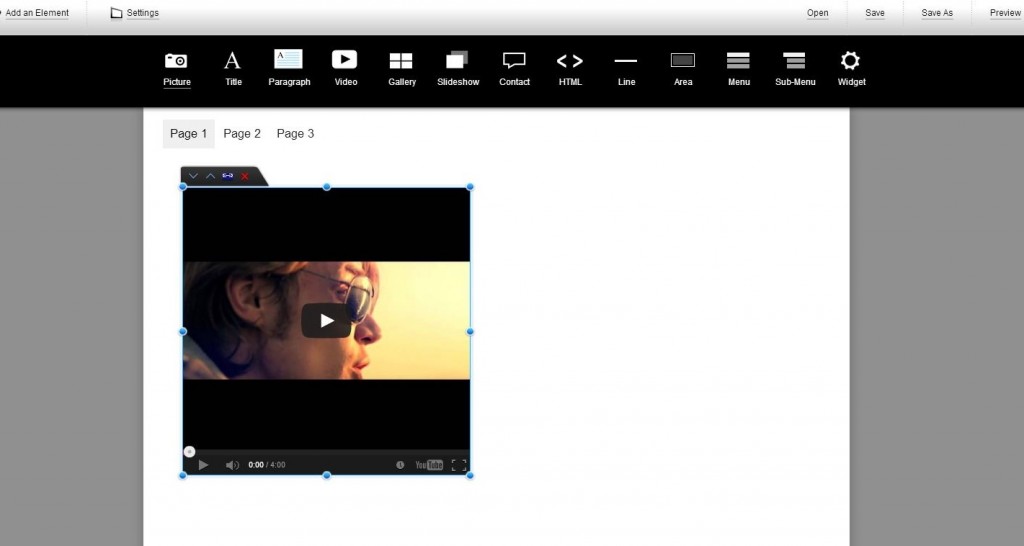 Free to use:
The free option is also available with IMCreator for those who want to test IMCreator before choosing it. It is more like a trial plan. The free plan includes a sub domain which is structured as im.co/username/sitename. Free plan allows you 50 MB of hosting but what will, for sure, raise your eyebrows is it allows unlimited use of templates completely for free.
Unlimited hosting:
The free account is a useful option to try the tool and decide priorities but, as accustomed, most of you will be interested in premium account. The tool is enough awesome to leave you impressed. You can get you premium account at a very low cost i.e. $5.95 per year if you choose a 3 year plan. This is much lower as compared to other websites which don't even provide all these features.
The premium plan allows you to use your own domain. It opens your horizons with unlimited hosting. It also provides you with 10 e-mail addresses which you can use to allow people connect with various sectors of your venture or as per your expediency.
Innovative themes:
As we've already told you that there are several pre-designed templates available. But¸ IMCreator is in no mood to let you have anything less and hence you're bumped with latest themes which can give a fresh new look to your website. IMCreator, much like a clothing brand, releases its set of seasonal themes twice a year based on the styles and trends all over the world. This will surely make your website look nothing but best.
Support team:
IMCreator has a full-bodied support section for their tool. They have a large "how-to" section with several forums and FAQs. Additional guides and information is also available to solve all your problems. Along with this¸ there is also a standard email support. All you've to do is send an e-mail and the support team will get back to you within 12 hours. Thus the working of robust support team is just perfect.
The end product:
IMCreator helps you design your website easily and in less time, with the help of its amazing features and up to the minute technical aspects. IMCreator is easier and faster than all other tools. All the features are easy to use and work perfectly with no glitch. Website elements are simple yet efficient. The visual style is refined yet convenient. Templates are chic and elegant with urbane look. Thus IMCreator is an out and out perfect tool with no hassles, no blockages and completely free of technical complications.
The premium plan of IMCreator lets you use your domain name with single website. So in order to use additional websites you can upgrade to pro-plan which is available at various prices. The pricing is flexible and very much affordable. This is the plus point of IMCreator. In spite of providing such an ease of use and amazing set of features, it comes at a very affordable price.
Thus, the bottom line of Free website builder IMCreator is that, It is a must required product for you, if you wish to create your website without getting struck in any sort of complicated processes.
Here's a short video showing how IM Creator works,