If you are a college student who is not that interested in further studies, your last semester will be less about studies but more about finding your position in a company that is to conduct recruitment campaigns in your college! Despite all talents you have or how well you perform in a personal, face-to-face interview, there is something that is capable of determining your future — your resume! This is the same reason why your teachers give an advice to have a nice, impressive and effective resume, for first impression is the best impression when it comes to job interviews.
Indeed, your resume has to be capable of creating an impact on those who are on interview board in such a way that they'd love to take you with them. However, regardless all those dos and don'ts about a traditional resume, a subtle touch of creativity would always enhance your resume, and that is why we have come up with a list of the 15 most creative resumes we found. We hope you'll be able to take something from these and to have a better, impressive and creative resume to show what you really are and what you can.
1. The Google Resume
What do you think about arranging your accomplishments, educational qualifications, skills and experience in a form of Google results? Well, that is what Eric Gandhi has done in his resume! Although the resume is mainly about text, it conveys what the candidate has to convey by placing information in the most appropriate places, for example, use of words like Creative, Talented etc in search bar. And want to know the company that came to Eric Gandhi? —Google! We can't exclude this when listing out creative and effective resumes we have ever seen.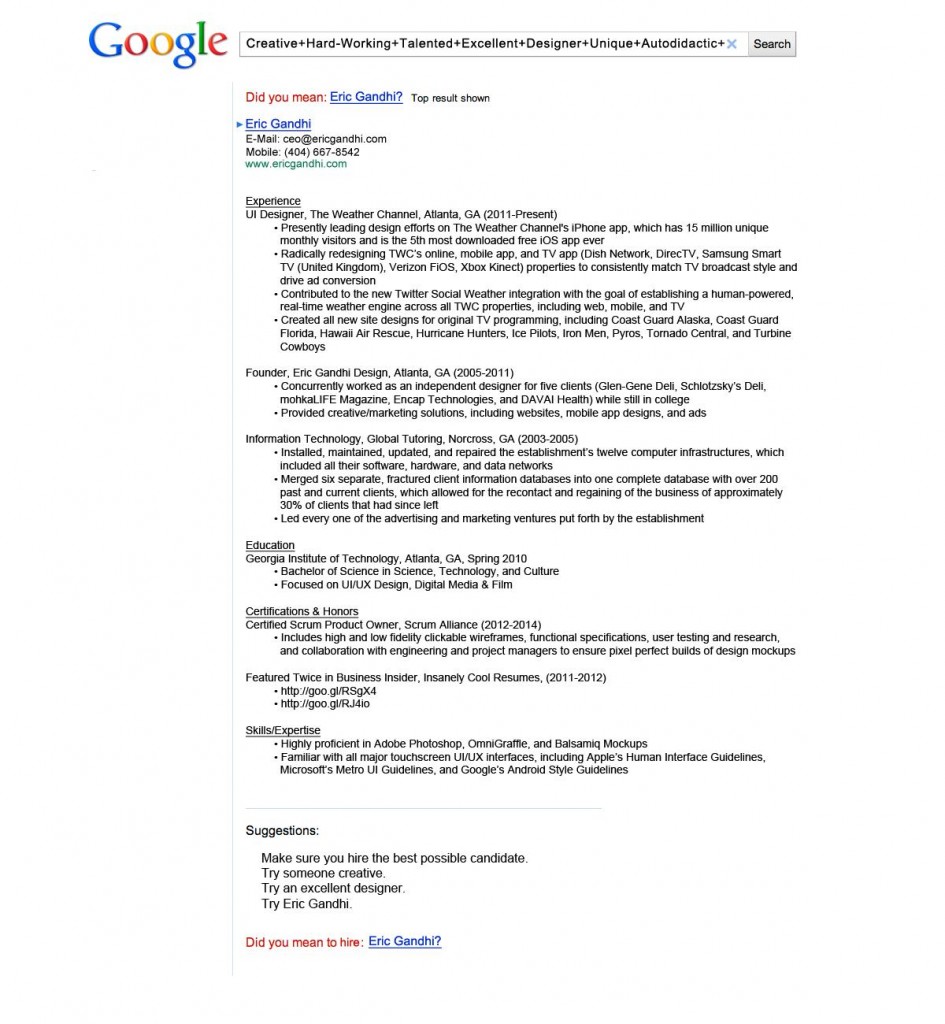 2. The Infographic CV
What would do you do with your resume when you have to apply for the job of a graphic designer? And, what Garry Corr did will surely amaze you — he created an infographic, which said he IS NOT a graphic designer but a student! If giving information about his experience, skills and education in the graphical way is not creative, we would find none of other creative ways to apply for the job of a graphic designer!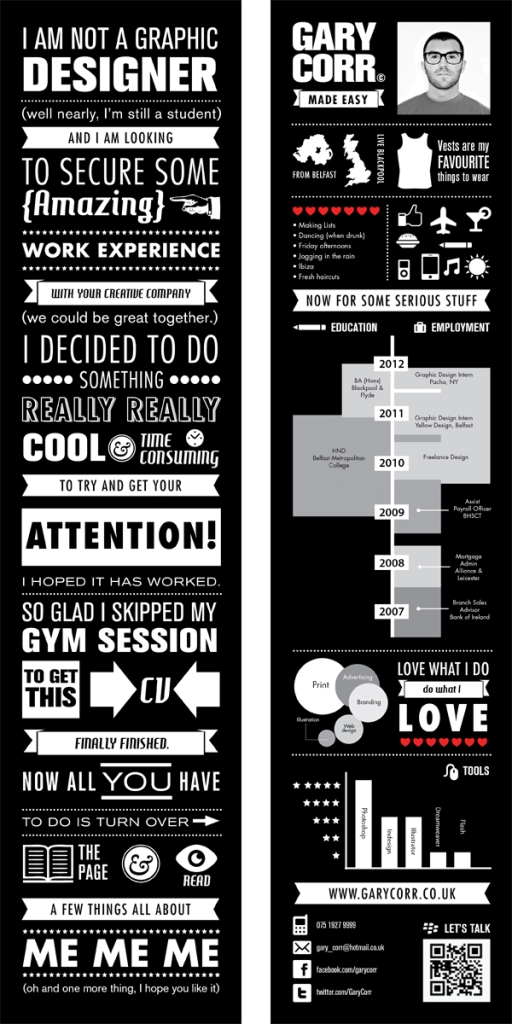 3. The Coding Resume
Anyone who is about to appear for the interview of coding expert? Well, you've a great example to check out before you create your CV — Coding Resume by Shanning Wan. For those who love Cascading Style Sheets, the style part of web pages, this coding resume will be one of the best creative resumes ever found, with skills, experience, education and lots more in form of code.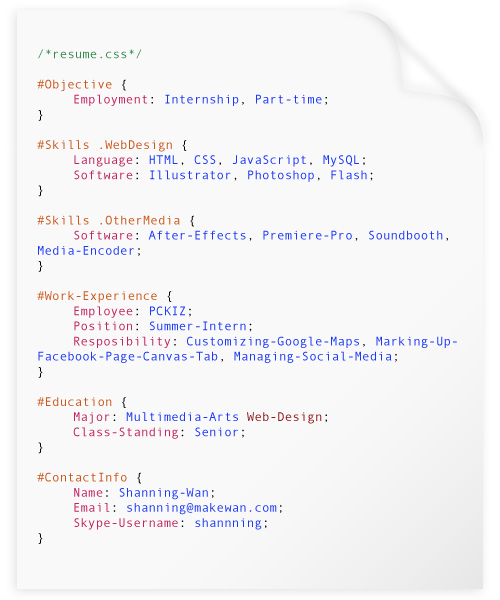 4. The 3D Infographic Paper Resume
Want to let the interviewers know about you through a 3D Infographic instead of written text? If so, the resume that Mohit Lakshmani created will be a great source of inspiration for you. He has made use of graphs, charts, diagrams & lots more to express his identity as an art director. Although a bit tough to carry, this 3D Resume does its job; we are sure of it.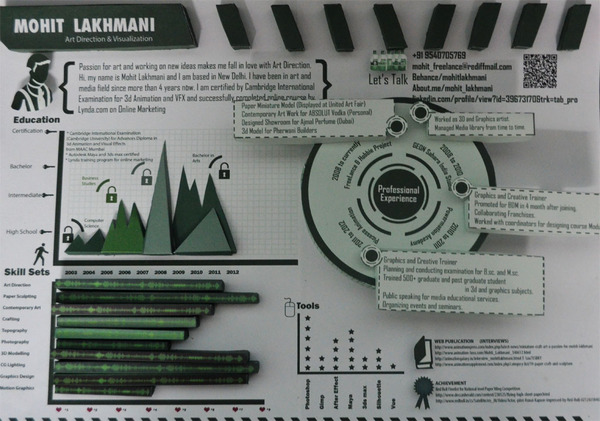 5. The Amazon Resume
Philippe Dubost clearly understands that joining a company is all about selling himself, his talents and much more to the firm. That may be why he took inspiration from an Amazon product page when it came to creating an impressive creative resume. The resume lists out Philippe's capabilities as product specification and the employer has option to add him into the wishlist.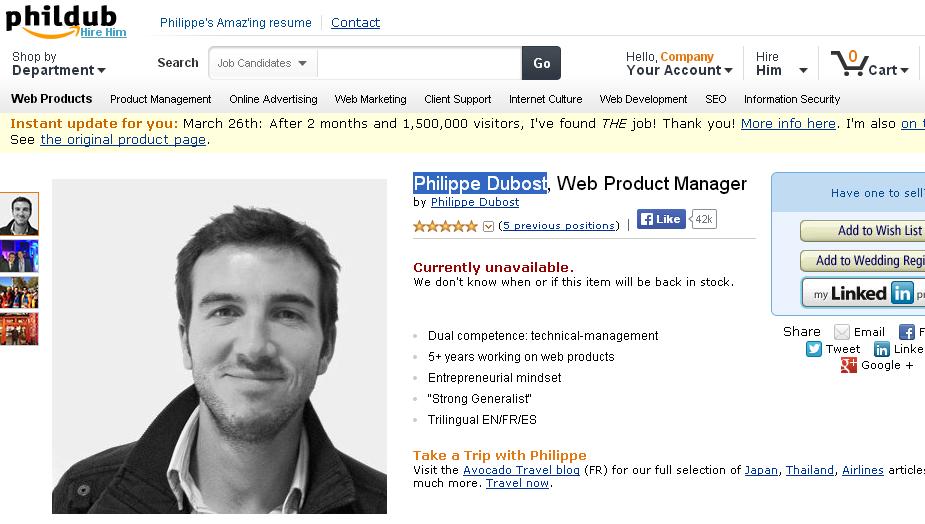 6. The Chocolate Bar Resume
If you do not mind comparing yourself with a chocolate bar and listing out your talents and skills as ingredients while telling about your education and other facts through cover of chocolate bar, you should definitely have a look at the Chocolate Bar resume of Nicholas.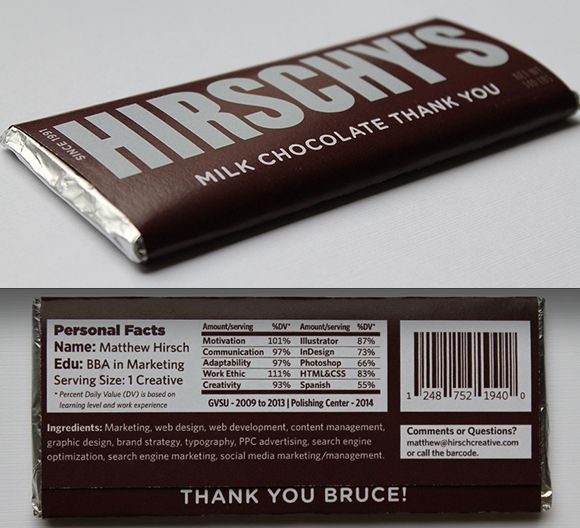 7. The Designer's Resume
If you are a designer who does not love much graphics but more concerned about simplicity, the Designer's resume is capable of stealing your mind. It lists out everything about the individual such as work experience and recognition in easily noticeable manner that interviewers or employer will be impressed.

8. Comic Strip Resume
If you think use of comic will make your dull CV seem more impressive, this resume is a great work of creativity to be inspired from. In this strip, everything about the individual is conveyed as the conversation between hero & reader — simple as that. However, make sure that your employer does not hate comic before you send it.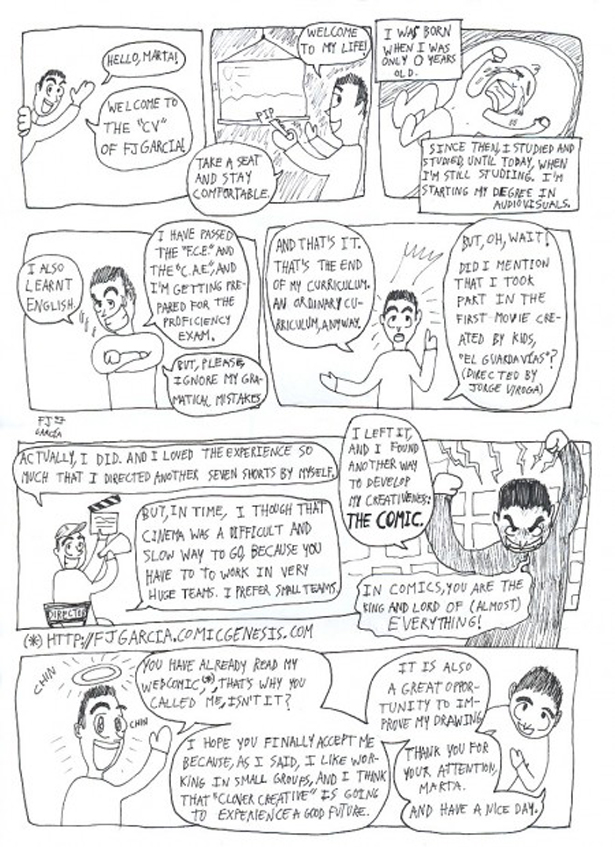 9. The Chocolate Box Resume
Well, this is a bit different from Chocolate Bar, but you will definitely love this resume that was created by designer Rob Jervis, as he was fed up with conventional modes of resumes out there. And, who would not love to have some chocolates while checking out resume of candidate?
10. The Medication Resume
This is one of the most creative resumes we have ever come across, given that Jon Ryder describes himself in a quite impressive manner, with his ingredients and other aspects listed beautifully. Of course, it will create an impression, not always bringing you a job — not everyone may like medication!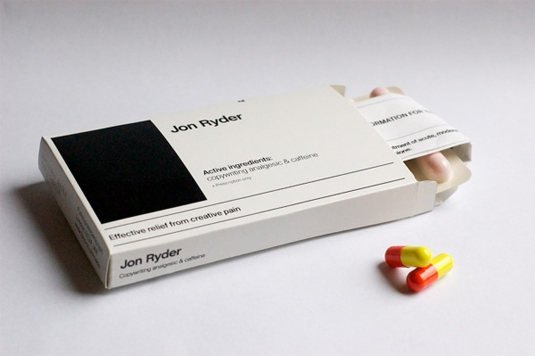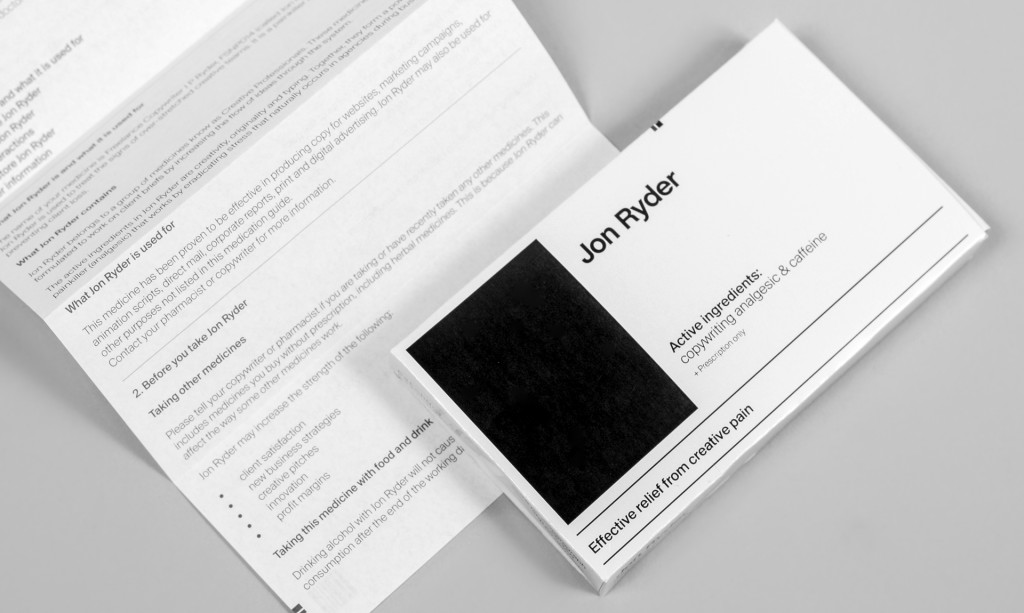 11. The Sewn Fabric Resume
When Melissa wanted to show her expertise in sewing to those employers out there, she did not think much to have a sewn resume for her, with her experience and qualifications listed inside the sewn thing. Although she doesn't get the job, the resume will never be in trash, we are sure.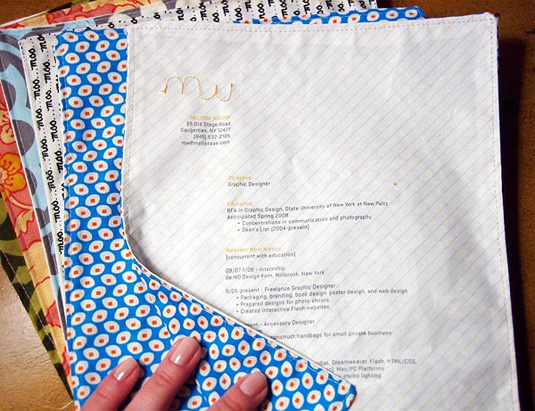 12. The Vintage Pixar Resume
When no other ways work, it makes enough sense to create an impressive and creative resume for Pixar Animations to have a CV by taking inspiration from Vintage! With a film case, a notebook that housed impressive portfolio of the designer and lots more, this resume was powerful enough to satisfy those who are inside Pixar, but we do not know whether it did.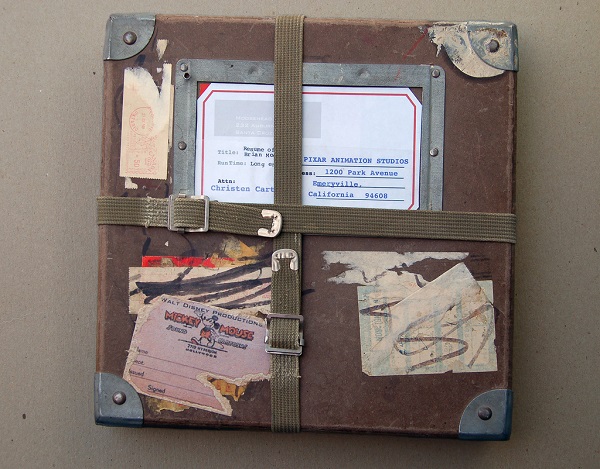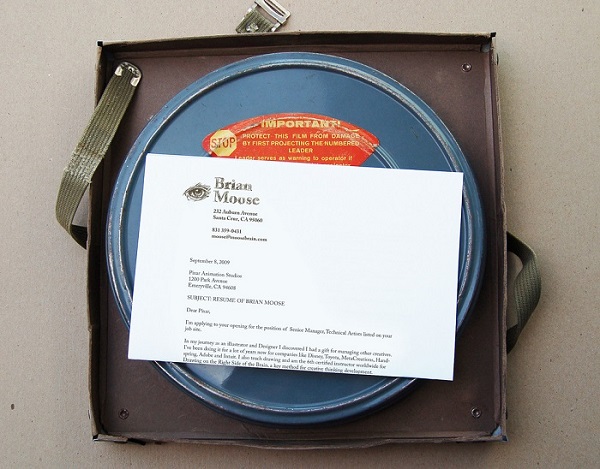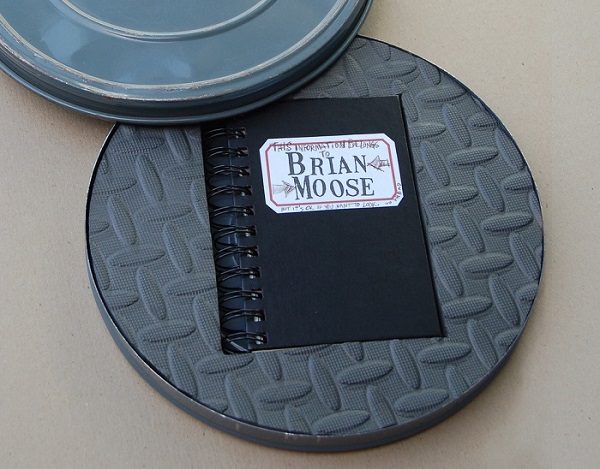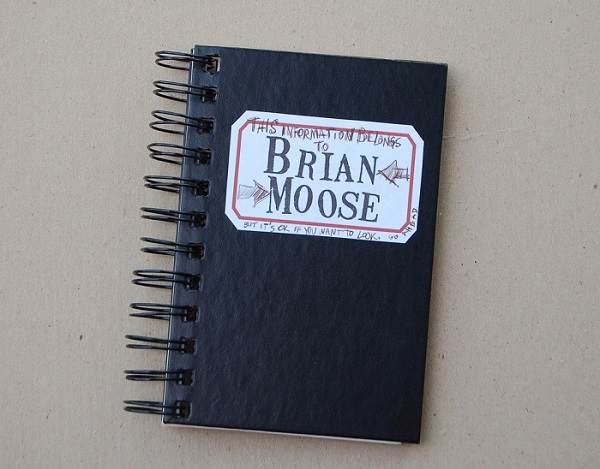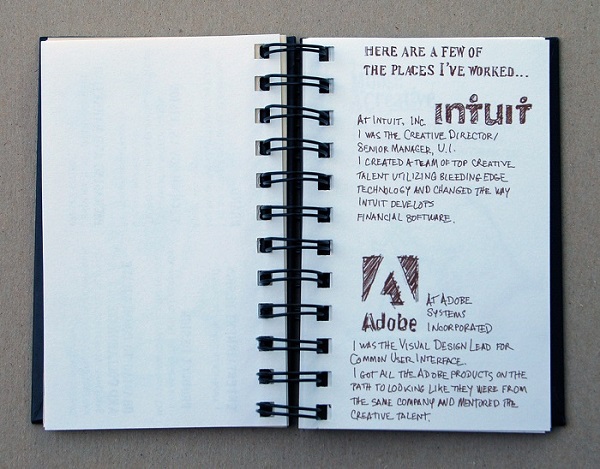 13. The Google Map Resume
This might sound a bit weird but the Google Map CV created by Ed Hamilton is brilliantly creative. The resume made use of My Maps feature offered by Google Maps and the candidate used place markers, explanatory text and much more to explain about himself and his capabilities inside the map page.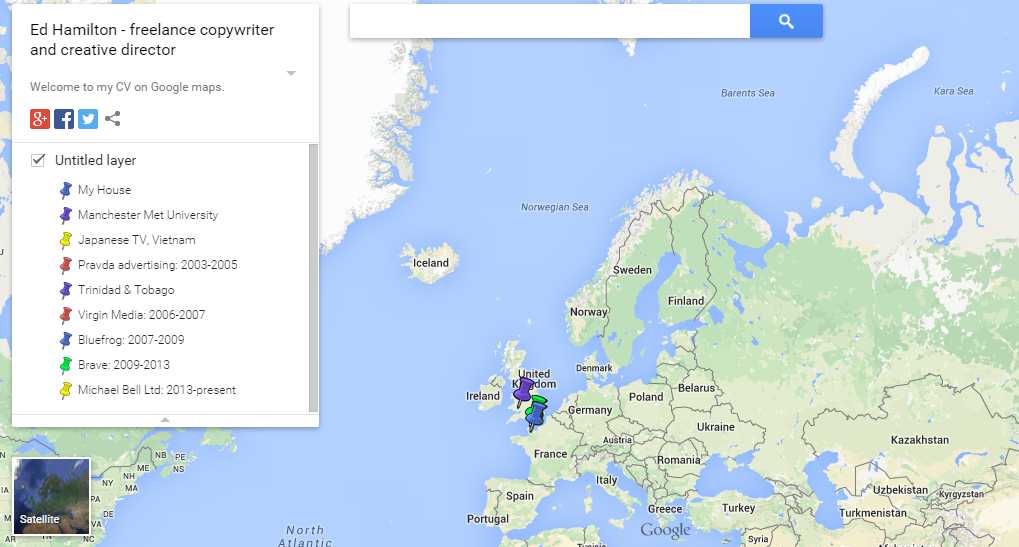 14. The Notepad Resume
The Resume design created by Matthew Vilalvos is truly impressive, as it takes advantage of minimalistic design and layout in such a way that almost everyone will love it. The design is simple enough — it includes objective, history of employment and skills.
15. Google Please Hire Me Resume
What would someone do when he wants to be hired by Google? Sending a lot of requests? No! What Matthew has done will impress you — he created a site, www.googlepleasehire.me. An aspirant that wants to work in the product marketing team of Google, Matthew Epstein has made his resume quite a creative one, we bet.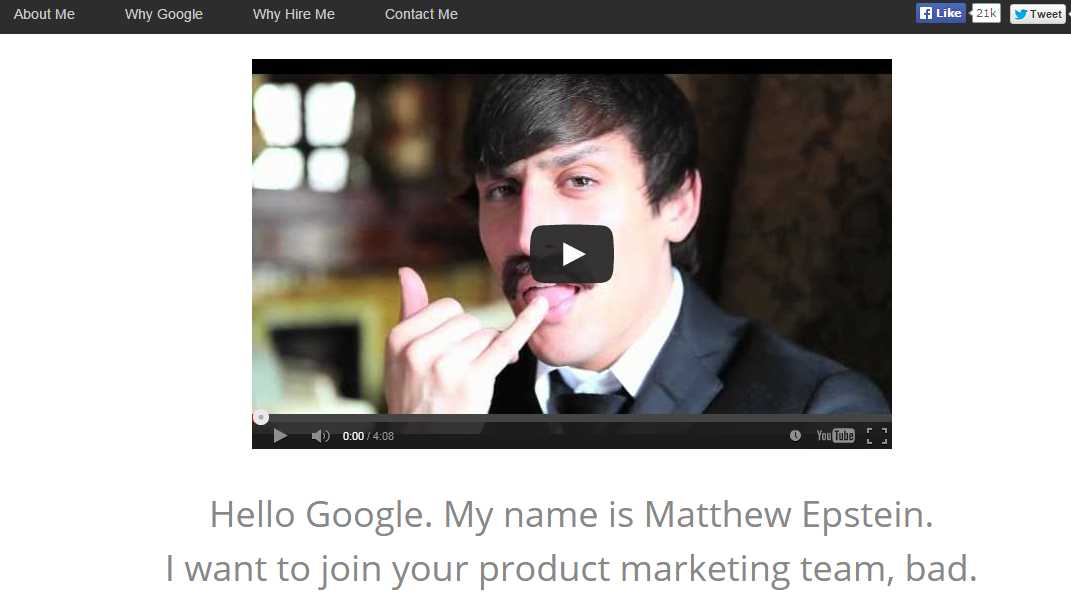 SEE ALSO: 14 Creative And Intelligent Print Ads
So, we hope you now have an idea on how to present yourself to the employers in a creative way! Using these types of creative CVs does not mean that you can get the job, but it surely shows your creativity — well, unless the employee has read our post 😉
---
Load More