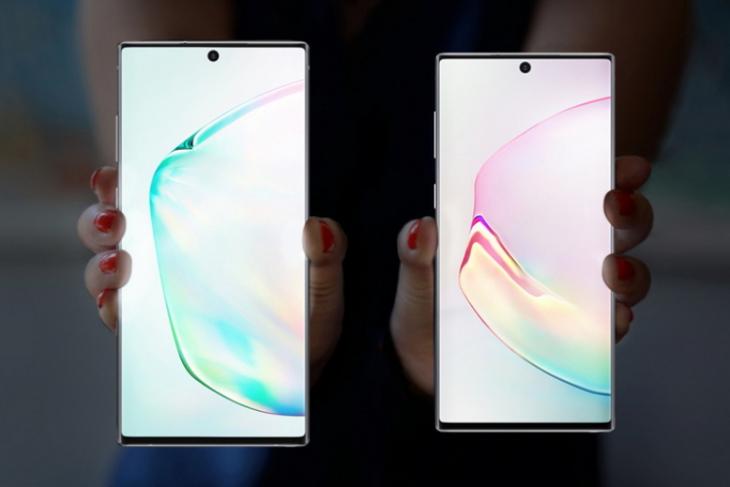 Samsung on Wednesday unveiled its Galaxy Note 10 and Note 10+ phablets, neither of which sport the 3.5mm headphone (AUX) socket, making them the first Note-series devices to lack the feature. While a multitude of rumors in the lead-up to yesterday's event had already confirmed as much, many users are still upset at the idea of not being able to use their favorite headphones with the new device out-of-the-box.
Anticipating a possible public backlash over its decision to do away with the feature, Samsung has released a statement, saying it was done to accommodate larger batteries in the two devices. According to the company, doing away with the AUX port allowed it to include an extra 100mAh worth of battery in the phones, resulting in a 3,500mAh battery instead of a 3,400mAh one in the Note 7, and a 4,300mAh one instead of a 4,200mAh unit in the Note 10+.
If that doesn't sound like a good enough reason to deprecate the much-wanted feature, Samsung further claimed that removing the headphone socket allowed it to equip the devices with improved haptic feedback. While's it's not immediately clear as to how valid the second reason is, the first one, at least, doesn't seem to hold much water, given that smaller phones from other vendors sport similar-sized batteries without having to compromise on the headphone jack.
While the legacy 3.5mm audio port has long been deprecated by Apple, most Android vendors were still offering it in their phones until recently. However, over the past year, more and more companies have started doing away with it, especially in their premium models, much to the chagrin of buyers around the world. While Google dispensed with it in the Pixel 3 and 3XL (before bringing it back in the Pixel 3a), OnePlus this year removed the functionality for good from its OnePlus 7 and 7 Pro.
Image Courtesy: Samsung