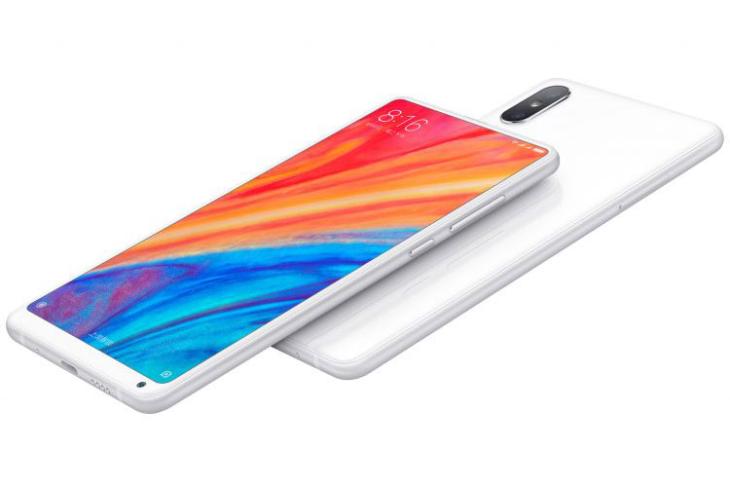 Xioami invigorated the trend of truly bezel-less smartphones with its flagships Mi MIX, which was followed by Mi MIX 2 and the MIX 2S. Now, as other companies including Vivo and Oppo are vying to grab a bigger share of the pie by launching their own innovative offerings, Xiaomi seems to be preparing a refresh of its MIX series.
An alleged image of the Mi MIX 3 has surfaced online, hinting at Xiaomi's ambitions of not giving up on its lead. From the image, it appears that the updated device will have no chin, unlike the previous models. If the image is authentic, this will give the Mi MIX 3 a higher screen-to-body ratio compared to Mi MIX 2 or MIX 2S.
Since there is no front camera directly visible in the image, it is possible that Xiaomi is trying its hands at a pop-up or slider mechanism for the selfie camera – albeit not necessary something similar to what Vivo did with the NEX or Oppo with the Find X.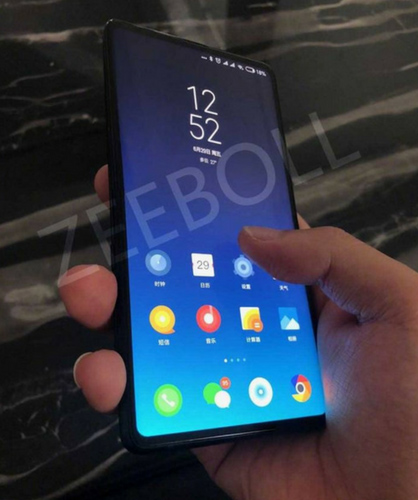 There is no other information available about the purported Mi MIX 3 but it is safe to say that Xiaomi would stick with the ceramic back, a couple of 12-megapixel sensors, rear fingerprint scanner, as well as wireless charging. Inevitably, Xiaomi is not wasting its efforts in carving out a notch at the top of the screen, although the company finally embraced the notch trend recently with the Mi 8 series and the Redmi 6 Pro.
As for the specifications, the Mi MIX 3 should come with the Snapdragon 845 in 6 and 8GB RAM variants. Xiaomi could aim for a bigger battery and probably a 512GB storage this time, but these are pure speculations. Considering the lack of a chin, the screen is expected to be bigger than the 5.99-inch panel on the MIX 2S.
This is the first leaked image of the Mi MIX 3 and we'll keep you informed as we learn more about the device.