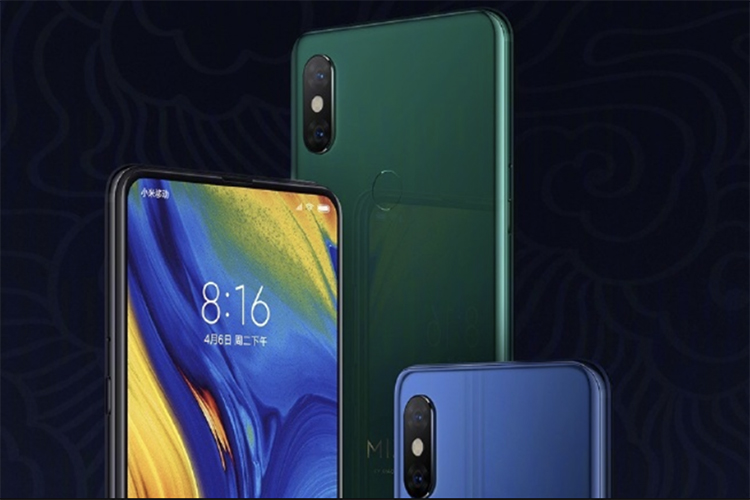 Year after year, device after device, Xiaomi has announced devices which offer great value for money. Yet again, it has introduced another stunning device – the Mi Mix 3 – which comes in an attractive ceramic design, metallic colors, and a slider mechanism that is meant to increase the size of the screen.
The Mi Mix 3 features a massive 6.39-inch display with a resolution of 1080×2340 pixels. It starts at only 3,299 yuan or approximately Rs 35,000 and while we're yet to learn more about its availability outside China, you can already download some of the official wallpapers. Shout out to DroidViews for uploading these wallpapers.
Xiaomi also announced a special "Forbidden City" edition, highlighting the lion statues that grace the ancient royal palace in reality. The special edition also gets its own wallpapers which you can see below:
You can open download these images directly or find all of these Mi Mix 3 wallpapers at one place at this link.
Besides the stunning display, the Mi Mix 3 gets dual cameras on both the rear and the front. In spite of the same hardware specifications as the Mi 8 and the Mi Mix 2S, the Mi Mix 3's cameras have been improved over these devices. This is because Xiaomi has optimized the image processing and improved the quality with the help of AI. DxOMark has rated the Mi Mix 3 with a respectable Photo Score of 108, which is close vicinity to what iPhone XS has scored.
The smartphone is powered by Snapdragon 845 and you get RAM options up to 10GB – although that option is limited to the Special Edition model and the more easily available variants will have options between 6GB and 8GB of RAM. In terms of storage, the Mi Mix 3 will be available either in 128GB or 256GB options.
Units of the Mi Mix 3 sold after the first quarter of 2019 will also support 5G. We're pretty excited about it, especially because of that manual slider design and wish Xiaomi launches it in India soon.
---