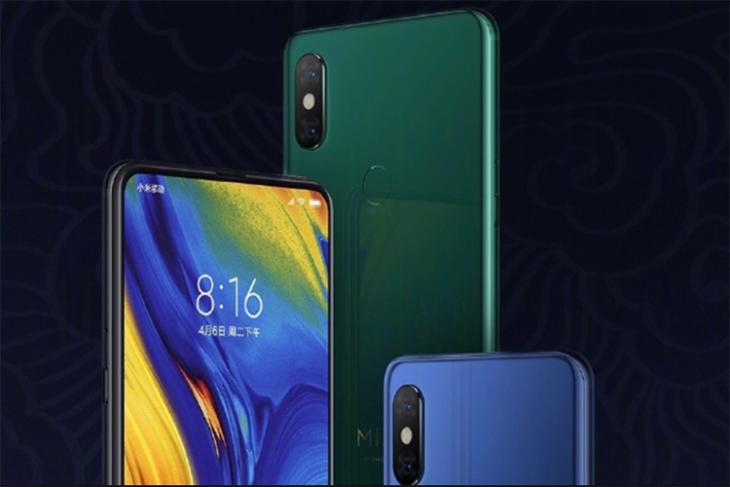 In between Xiaomi's announcement of the freshly announced flagship – Mi MIX 3, reputed camera examiner DxOMark announced that its scores. In most of the tests, Mi MIX 3 passes with flying colors and even beats slightly older sibling Mi 8 with an overall rating of 103 on DxOMark's tests.
DxOMark calls the Mi MIX 3 an "excellent all-rounder" which shouldn't be taken lightly given its reputation. On Photo test, Mi MIX 3 gets a high score of 108 which brings it close to conoreted devices like iPhone XS Max and on par with the Galaxy Note 9 (we're expecting scores of the Pixel 3 and the Huawei Mate 20 Pro to come out soon).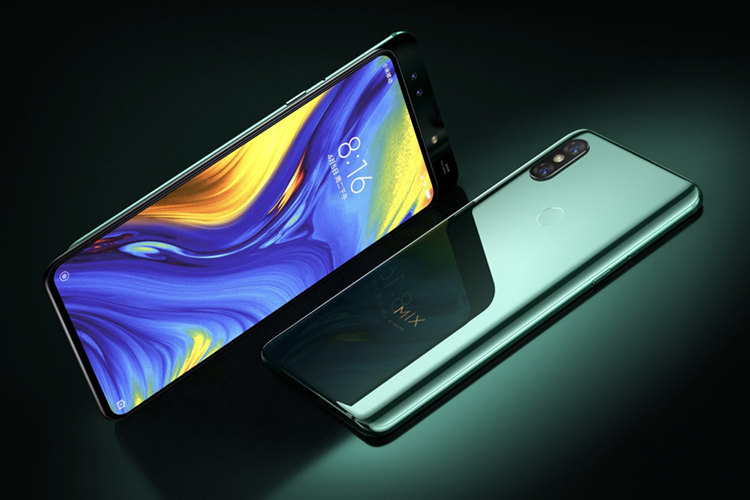 The Mi MIX 3 uses the same dual 12MP sensor array as the Mi 8 and the Mi MIX 2S but software improvements seem to be highlighting its better capabilities. Talking first of the specifications, the primary 12MP sensor has an aperture of f/1.8 and comes with wide-angle capabilities as well as OIS. The secondary sensor with 2X telephoto support comes with an f/2.4 aperture and it does not feature OIS.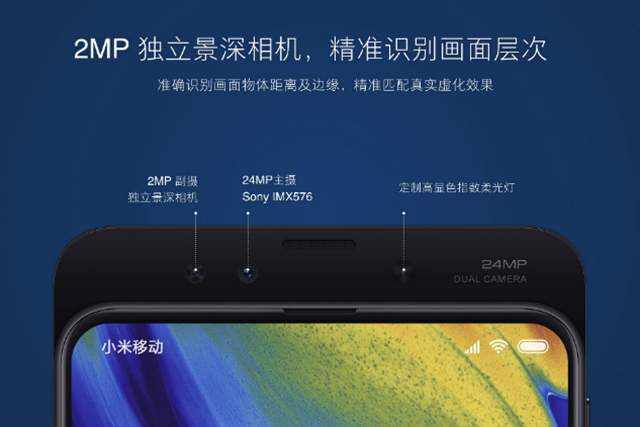 On the front too, is a dual camera setup with 24MP f/1.8 and 2MP f/2.4 sensors. Additionally, there is AI support to enhance images while there slow-motion video support at up to 960fps. Let's take a look at various tests that DxOMark has used and its conclusion for them.
Firstly, the Mi MIX 3 is capable of capturing colors with "exceptional" accuracy irrespective of the lighting condition. With accurate white balance and reliably fast autofocus, the Mi MIX 3 is capable of taking some stunning shots with close-to-natural colors and great contrast.
Indoors, too, the images are well-saturated and even with flash, the phone offers a good amount of details, limited noise, and "accurate white balance." There is no flash fall-off, meaning there's adequate and uniform lighting with only slight variation with the distance of the object from the smartphone. The images, overall, are decently lit, well-contrasted, and accurately colored and the results are more-or-less consistent in all lighting conditions.
While clicking images with high contrast between the foreground and the background, Mi MIX 3 does an appreciable job by using frame stacking or using a pile of frames at different exposure levels to maintain proper lighting. However, areas with dark shadows often lose details and the overall HDR might not be as good as some more expensive flagships. The amount of details in low light is good enough and better compared to the iPhone X and the Huawei P20 Pro.
The secondary 2X telephoto lens preserves details well in close-range shots but details are lost when the camera is used for long-range shots. Further, there's an increase in the noise. At 4X magnification, similar results are produced in well-lit situations, although the details are completely lost at 8X.
For bokeh, the Mi MIX 3 does a good job with respectable depth sensing. The blurring is accurate and the transition from foreground to background is smooth and not blunt in any sense.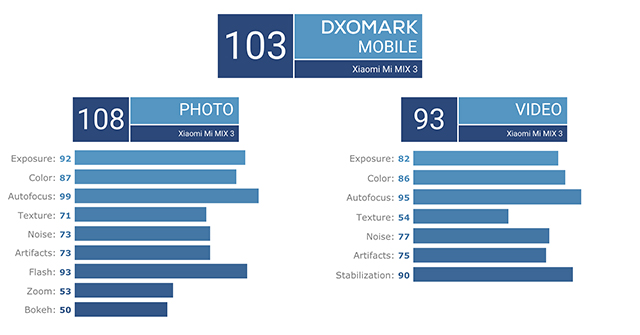 When it comes to videos, EIS and OIS add to the stability of the videos shot in day or night. In terms of video, the Mi MIX 3 scores 93 which is respectable given the iPhone XS gets 96. Mi MIX 3 might not be on par with the latest iPhone, but its doing a great job.
Overall, the improvements in software-based image processing ensure that in spite of the same sensor as the MIX 2S and Mi 8, there's an improvement in terms of color reproduction, HDR, flash utility, and the texture of images. "In short, the new Xiaomi is an excellent all-rounder."