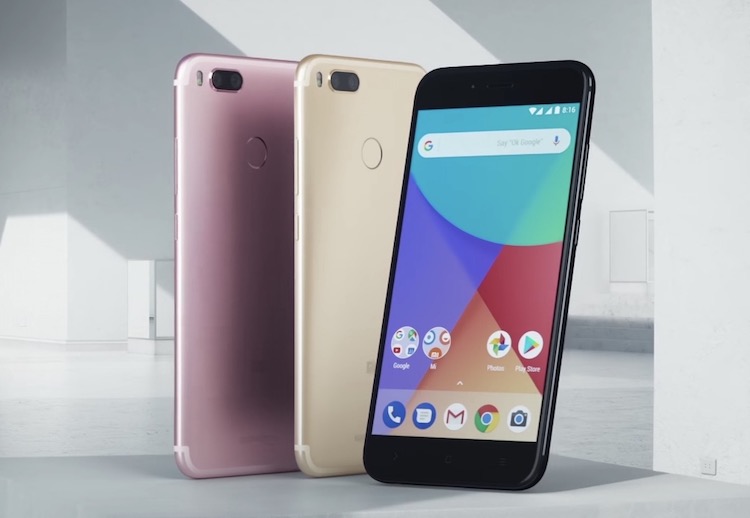 We recently published an article covering all the deals that are coming with the Flipkart's Big Shopping Days Sale. In that article, we informed our users that Flipkart is teasing customers by revealing the deals one-by-one before they go live on December 7. The first deal that was revealed yesterday was for the Google Pixel 2. Flipkart is offering a huge discount of Rs. 20,001 on the Pixel 2, allowing you to buy one for just Rs. 39,999. However, if that's still out of your budget, Flipkart has a great deal for you which they revealed just now. On December 7, which marks the start of the Big Shopping Day Sale, customers will be able to buy Xiaomi's Mi A1 for just Rs. 12,999.
That is certainly a jaw-dropping discount as the device has just been launched. Xiaomi's Mi A1 is hands down one of our favorite budget smartphones of 2017. Mi A1 is Xiaomi's first Android One device. It means that with Mi A1, you are getting a stock Android ROM, instead of the MIUI ROM. You are basically getting the best of both worlds. On the one hand, you get Xiaomi's best in class hardware, and on the other, you are getting a stock Android experience.
Xiaomi is known to produce great hardware at very competitive prices and Mi A1 is no exception. It sports a full-metal body with a 5.5 inch full HD display. It also sports a 12-megapixel dual-camera sensor at the back along with a 5-megapixel front-facing shooter. It comes with 4GB of RAM and 64 GB of onboard flash storage. All this is powered by Qualcomm Snapdragon 625 chipset which is an octa-core processor. As you can see the hardware is very impressive. However, what makes this device stand way above its competition is the fact that this is an Android One device. This basically means that you are getting stock Android experience with a promise of faster updates. The device launched with Android 7.1.2 Nougat and the Android Oreo update is expected sometime before the end of the year.
To conclude, Xiaomi Mi A1 was a steal even at Rs. 14,999 price tag with which it was launched. Now, Flipkart is offering Rs. 2,000 discount on its launch price allowing customers to get it for just Rs. 12,999. That makes the decision to buy this device a no-brainer. If you are looking for a good budget device, look no further. As mentioned, the deal will go live on December 7. There is a limited stock, so buy it the moment the deal goes live if you don't want to miss out on this opportunity.
---