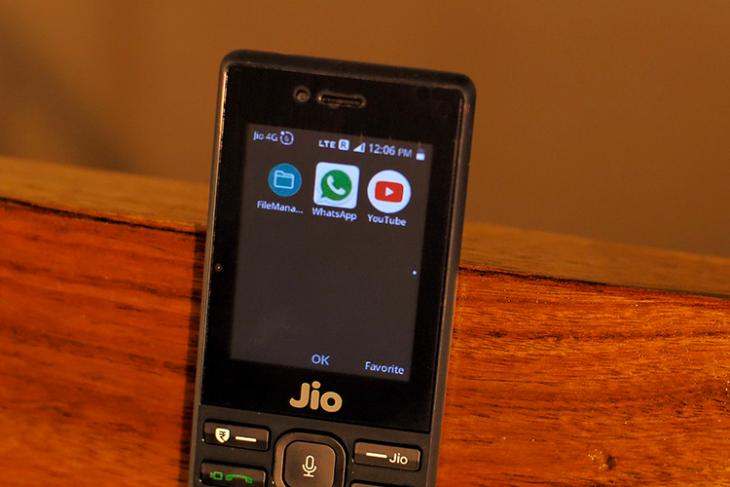 Within just a few months of its launch last year, the first-gen JioPhone became the market leader in the feature phone category, replacing Samsung as the undisputed leader of the segment. Now, the latest report from IDC suggests that the device continued to dominate the market during the quarter ended June, 2018.
Reliance Jio, the telecom operator and the main driver of the 4G feature phone segment with its JioPhones, remained the top vendor in the overall feature phone market in India in the second quarter of this year, according to data from International Data Corporation (IDC).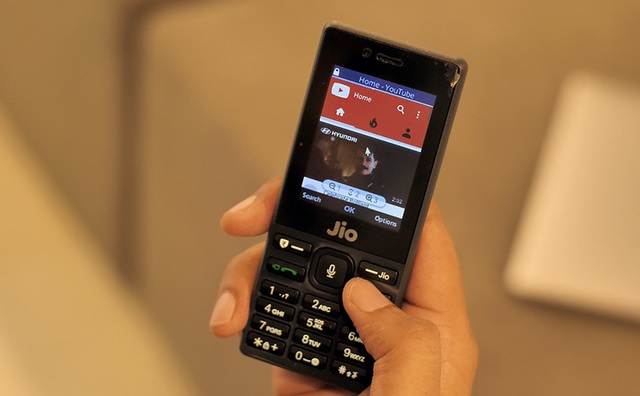 The feature phone market remained resilient with shipments of 44 million units in the second quarter of 2018, registering a growth of 29 per cent over the same quarter last year, showed IDC India's 'Quarterly Mobile Phone Tracker' report on Monday.
However, with 19 million units, the 4G feature phone market saw a decline of 10 per cent quarter-over-quarter, according to IDC which believes that this drop is due to JioPhone inventory buildup from first quarter of 2018.
Reliance Jio, in a bid to clearing its inventory, recently introduced the "Monsoon Hungama" feature phone exchange offer and brought popular apps like WhatsApp, YouTube on JioPhone.
The company also launched the JioPhone 2 that costs significantly more than the first-gen device, but also comes with a number of changes and improvements, with the most striking change being the QWERTY keypad like older BlackBerry devices.
Meanwhile, the 2G feature phone segment continued to decline further as local players struggle for survival in this segment which is losing relevance due to the aggressive push in the 4G feature phone segment by Reliance Jio, the report said.
The entry of Reliance Jio changed the face of the Indian telecom sector with super-fast 4G connections, ultra-affordable data charges and free voice calls and text messages. Once the urban middle classes were hooked onto its 4G services, the company introduced the now-iconic 1,500 rupee 4G feature phone in an attempt to bring 4G connectivity to those left behind by the LTE revolution in the country.
With inputs from IANS