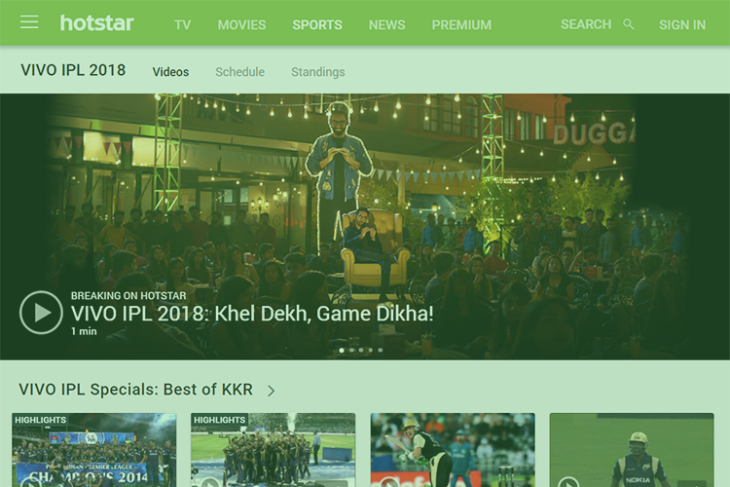 The Delhi High Court has asked Bharti Airtel to respond to Reliance Jio's contempt plea, which alleges that the former had failed to comply with the court's order regarding an ongoing tussle over IPL ads.
According to Jio's complaint, Airtel's hastily-added caveat in its IPL advertisements was insufficient, and violated the court's earlier order that required the latter to add disclaimers to its ads about the free streaming of IPL matches.
The Delhi High Court earlier this month had asked Bharti Airtel to modify its ads about the free streaming of IPL matches following a complaint by Reliance Jio, alleging deceptive advertising practices. According to Jio's complaint, the Airtel ad that claims IPL matches can be streamed free on its network is deceptive because the only thing that's being offered for free is the Hotstar subscription, while the streaming itself would still incur charges for data consumption.
While Airtel did add disclaimers to its ads in an apparent bid to comply with the court ruling, Jio now contends that they are neither legible nor audible, and in some cases, may not even be there at all. Justice Yogesh Khanna agreed with that contention, and observed that the disclaimer wasn't prima facie in compliance with the earlier order.
The court, in its April 13 ruling, had directed Airtel to display a disclaimer in a bold, legible font, stating that the streaming would, in fact, incur data charges, and won't actually be 'free', as was being advertised.
Airtel, on its part, said that it had modified the advertisements and complied with the original order. The company also said that it has already filed an affidavit to that effect. The Delhi High Court asked Airtel to provide the affidavit and file a reply to Jio's contempt allegations. The next hearing will now be on Friday, April 27.
Labeling Jio's allegations as 'false and frivolous', an Airtel spokesperson told ET, "We have already filed an affidavit of compliance in the Court on April 23, 2018. A copy of the same will be provided to Jio during the course of the day". Jio didn't respond to to ET's request for a comment.