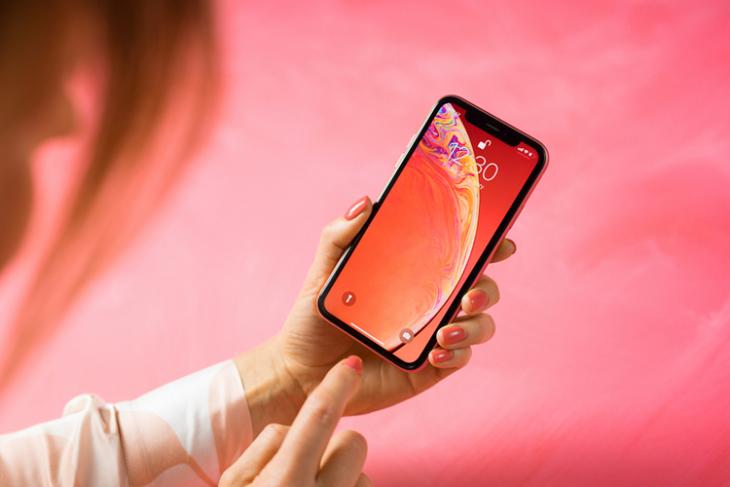 iPhone XR was the reportedly world's largest-selling smartphone in 2019. That's according to latest data from market research firm, Omdia, which claimed that Apple shipped around 46.3 million ‌iPhone XR‌ units in 2019 putting it at the pole position ahead of the second device on the list, the iPhone 11, which managed to ship 37.3 million units. The data backs up a Counterpoint report from last December which also claimed that the iPhone XR was the best-selling smartphone of 2019.
It's worth noting, though, that the iPhone 11 was only unveiled late last year, while the XR was launched back in 2018 and was available for purchase for the whole of 2019. Meanwhile, Samsung was the only other company in the top-5, with its Galaxy A10, A50 and A20 mid-range smartphones coming in at numbers three, four and five, with shipments of 30.3 million, 24.2 million and 19.2 million units, respectively.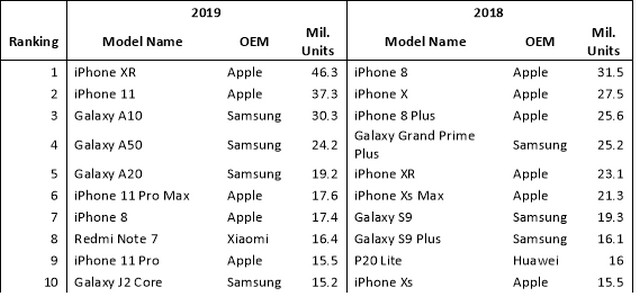 In fact, there's only one non-Samsung, non-Apple device on the top-10 list – Xiaomi's Redmi Note 7, which came in at number eight with shipments of 16.4 units globally. The other devices on the list include the iPhone 11 Pro Max at number six with 17.6 million units, iPhone 8 at number seven with 17.4 million units, iPhone 11 Pro at number nine with 15.5 million units and the Galaxy J2 Core at number ten with 15.2 million units.
The price-reduction of the iPhone XR has seemingly helped Apple gain millions of customers who might have otherwise opted for an Android handset. With the company all set to launch an iPhone SE successor as an 'affordable' alternative to Android handsets this year, it will be interesting to see whether it will be able to keep up the momentum of the iPhone XR and help increase Apple's market-share in developing economies like India.