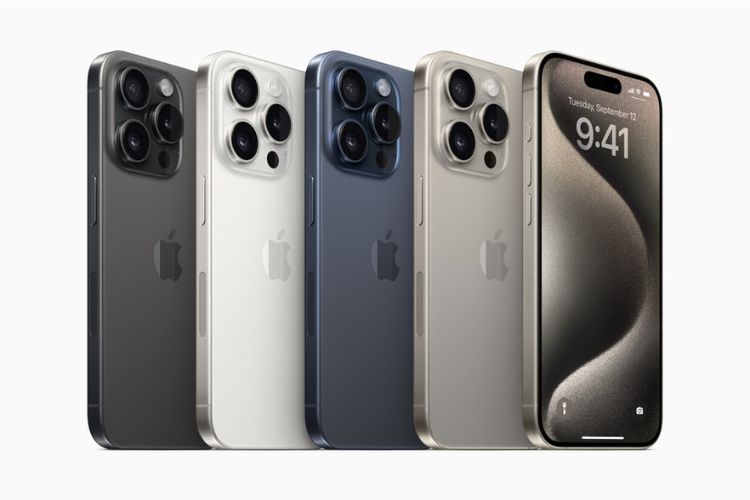 The iPhone 15 series is finally available and if you are planning to buy either the iPhone 15 Pro or the iPhone 15 Pro Max, there's something you need to know. Apple has some information regarding how the 15 Pro models' titanium chassis can change colors. Here's what this is about.
iPhone 15 Pro Colors Can Change, Here's Why!
Apple, in a recent support document, has warned that the iPhone 15 Pro and the iPhone 15 Pro Max can see a change of color of the outside band due to your fingerprints. The iPhone 15 Pro models have a titanium chassis, which is a first for an iPhone and was first seen with the Apple Watch Ultra (first gen).
It is revealed that the oils from your skin can cause the alteration. Although, this won't be permanent. Apple clarifies that if the iPhone 15 Pro gets a lot of fingerprints, you can simply clean it with "a soft, slightly damp, lint-free cloth" so that the phone can get back to its original form.
Apple's statement reads, "For iPhone 15 Pro and iPhone 15 Pro Max, the oil from your skin might temporarily alter the color of the outside band. Wiping your iPhone with a soft, slightly damp, lint-free cloth will restore the original look."
Some people have taken to X (formerly Twitter), highlighting the issue. Have a look at some tweets regarding this.
We checked out our iPhone 15 Pro Max for the same but this change of color doesn't happen instantly. So maybe it happens due to multiple fingerprints and when you use it for a longer time.
While there's nothing to worry about, Apple has sent a disclaimer and in case you end up facing the same issue, you just need to clean it up properly so that the phone remains intact. This method is, of course, recommended for all iPhone models, and if your iPhone comes in contact with dust, dirt, or any stain, you should always clean it with a soft and damp cloth.
The iPhone 15 series is now available to buy and starts at Rs 79,900. You can get up to Rs 6,000 off if you purchase via Apple's website or offline store. One thing to note is that the shipments for the iPhone 15 Pro models are delayed and there's a chance you might not get them right away! Do let us know if you are planning to buy any of the iPhone 15 series in the comments below.
---