The iPhone 15 series will be launching in a few days, although, an official word on the date is still awaited. While we know this will happen soon, here's some information on the color options for the iPhone 15 Pro models to check for the time being. This has leaked in the past and we have some new details now. Check them out below.
iPhone 15 Pro Color Details Appear
It is revealed (via 9To5Mac) that the iPhone 15 Pro and 15 Pro Max won't come in a gold color, which has been a color option for the Pro variants for a while now. Even before the iPhone X, the standard and Plus variants of the iPhone had this as an option.
As Apple plans to adopt a titanium chassis for the iPhone 15 Pro models, we might see it bidding goodbye to the Gold color, which has been combined with stainless steel since Apple introduced the iPhone XS with the same materials back in 2018. This is said to be replaced by a new Titan Gray option, which will better complement the titanium build. You can also expect Space Black and Silver colorways too.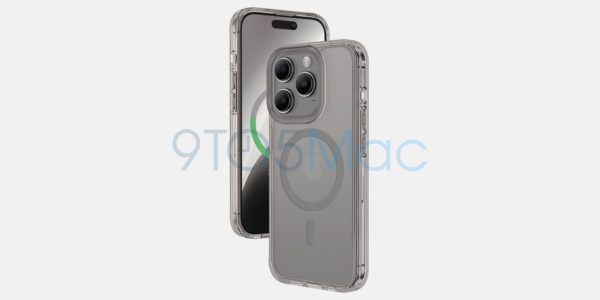 And if we talk about the Cupertino major's ritual of introducing a special color with the iPhone Pro models, this will continue to happen this year too and we might see a Dark Blue color, as opposed to the previously leaked deep red option. This will replace the Deep Purple color, which has been a standout color for the iPhone 14 Pro and the 14 Pro Max. We have already seen Midnight Green for the iPhone 11 Pro, Pacific Blue for the 12 Pro, and Sierra Blue for the 13 Pro. As for the non-Pro iPhone 15 and the 15 Plus, we might get a new cyan color, along with more vibrant options. There's no word confirmation on this yet, though.
Other than this, the iPhone 15 Pro is highly expected to arrive with several design changes like thinner bezels, a bigger rear camera hump, a new Action button to replace the alert slider, and how can we forget the highly rumored USB Type-C port. This will be true for the iPhone 15 too. Also, expect Dynamic Island and a 48MP camera for the entire series, along with a number of upgrades. We are also expected to see new colored and braided cables, which might be included in the box.
A lot of exciting additions are awaited with this year's iPhone 15 series and I am already intrigued to see the official announcements. The launch is just around the corner, hence, it would make sense to wait for proper details. We will keep you posted regarding the new iPhone 15, so, stick around! Also, what are your projections for the iPhone 15 colors? Let us know in the comments below.
Featured Image: iPhone 14 Pro