We all know Imgur, don't we? For people who don't, Imgur is a totally free image hosting website that lets you upload, share or embed your images even if you don't have an account. Imgur has gained a lot of popularity and it is the go-to website, if you want to quickly share a picture , GIF or a funny meme. It started off as an image sharing tool for Reddit and as it turns out, it is presently bigger than Reddit. The best thing about Imgur is it's totally free and there's no catch to that. The company did introduce a paid subscription with Imgur Pro but it was phased out soon with all the Pro features becoming available for everyone.
While Imgur has worked hard to bring us some great features for free, there are some limitations. These limitations are the reason we have been looking for alternatives and well, we found some. If you have been looking for Imgur alternatives too, then you'd be glad that we are listing down the best Imgur alternatives you can use.
Why we need Imgur alternatives?
Imgur is a great service and we totally love the way the company has made sure to bring equality among users by not having any paid subscriptions. But as we mentioned, there are some limitations with Imgur. Firstly, while Imgur offers unlimited photos, there is a limit on the picture size. If the picture size is more than 1 MB, Imgur compresses it and while it says the compression doesn't degrade the quality, we believe it does even if it's slight.
Secondly, Imgur doesn't really have any editing features and while some might say it's not required, we believe that would make Imgur even better. Moreover, Imgur doesn't give you the ownership of an image. So, if you upload a picture taken by you on Imgur, you cannot claim a right on it later on. The last but not the least, Imgur uses popular Reddit images in its "Most Viral" section, which irks some Imgur users. Even with its limitations and the issues we just talked about, Imgur is a great service but it's always good to have some options, right.
Image-hosting websites similar to Imgur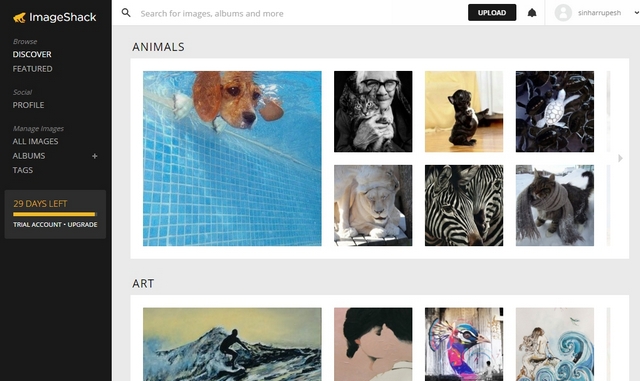 ImageShack is a popular and premium image hosting website, which makes for a great alternative to Imgur. The image hosting and sharing website comes with a number of notable features like image discovery, which brings you great pictures from across the globe in various categories. The service also supports albums, privacy features, tags and basic editing. However, a free account does not have access to all the features and there's a limit of 10 GB per month usage.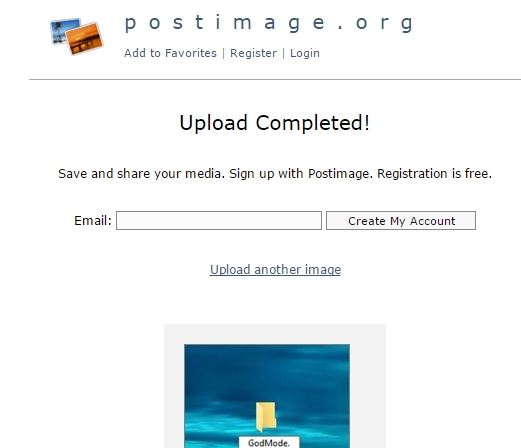 Postimage is a pretty simple image-hosting website, which lets you upload your images quickly. Once your image is uploaded, you get various types of links to share. There's direct link, hotlinks, thumbnail sharing and more. Postimage also gives you a deletion link, which allows you to delete an image from the server. While the feature list is pretty small, Postimage works if you want to upload something quick and without any registration.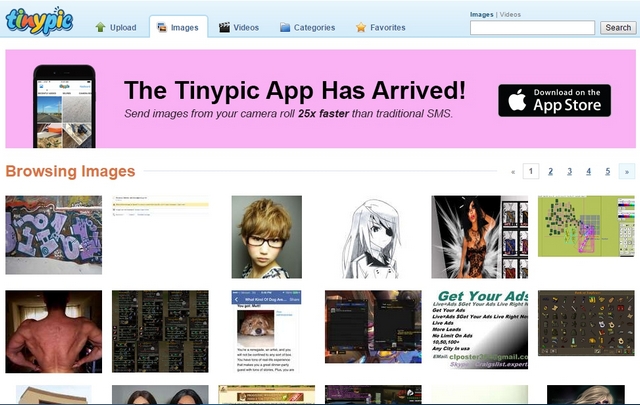 TinyPic is another image-hosting client that delivers on most features. It uploads your pictures quickly and there's ability to resize it if you want. Along with a URL, it also gives you a direct link, IMG code and an embed code to share. The website also features a tab for image and video discovery. The website's sharing feature is a little outdated but other than that, it's a pretty able image-hosting service.
Imgreview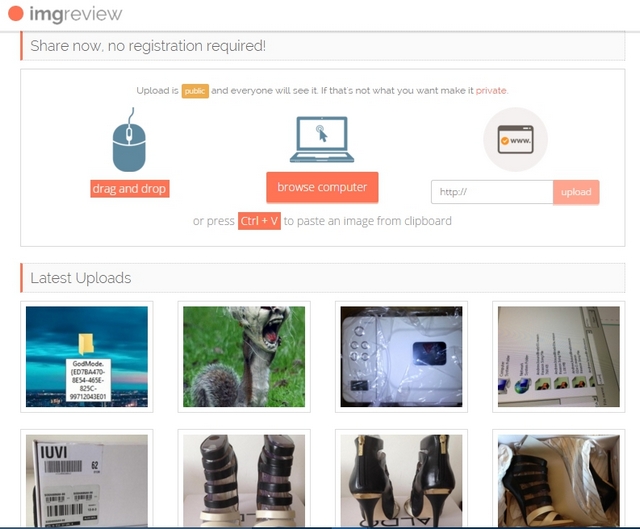 Imgreview might not be as popular as others in the list but its features make it a worthy Imgur alternative. It lets you upload pictures quickly and share without any registration. Imgreview also lets your discover images from other users based on your preferences. Another cool feature of Imgreview is that it allows you to extract text from images. The developers behind Imgreview are also working on adding new features like annotations, editing and more.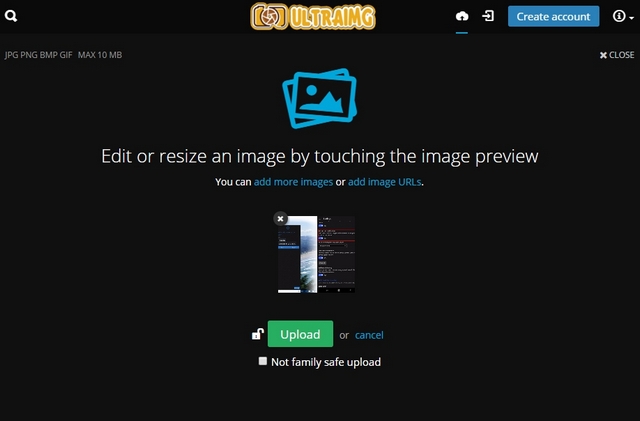 UltraIMG is another great Imgur alternative and it packs a ton of solid features. It supports various image formats, hotlinking and lets you upload pictures without any registration. If you register, you unlock a lot of cool features like Albums & Galleries, image views counter, easy social network sharing through integration and more. UltraIMG also offers cool user profiles to registered users and this way you can have your own URL that showcases all your public pictures.
FunkyIMG is a pretty simple image-hosting website and unlike its name, there's nothing funky about it. It lets you upload images with drag & drop or you can choose to browse and select an image. Your images load up quickly and you get various links and embedding codes for your picture. It's pretty simple and that works for it.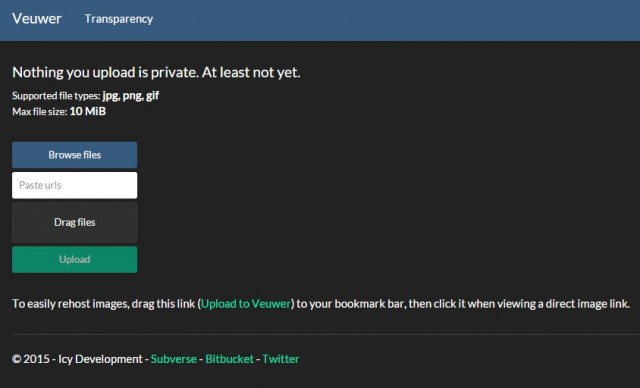 What Imgur is to Reddit, Veuwer is to Voat. While Veuwer is fairly new and it does not pack any extra features, it works as a simple and fast image-hosting website. It lets you quickly upload a picture and you get a link and a direct link to share. Veuwer is also preferred by many people because of its transparency. The website has a transparency tab, which displays their expenses among other things that matter.
Imgur Alternatives for Photographers
While Imgur is a great platform for pictures, it isn't really aimed at photographers or artists. Imgur has always been the home of funny pictures, GIFs and memes. The aforementioned alternatives are very similar to Imgur but what if you need something which focuses more on photography. Well, don't you worry, as here are the Imgur alternatives to use if you want advanced editing tools, ownership of pictures, high-quality uploads and if you have ever thought about selling your pictures: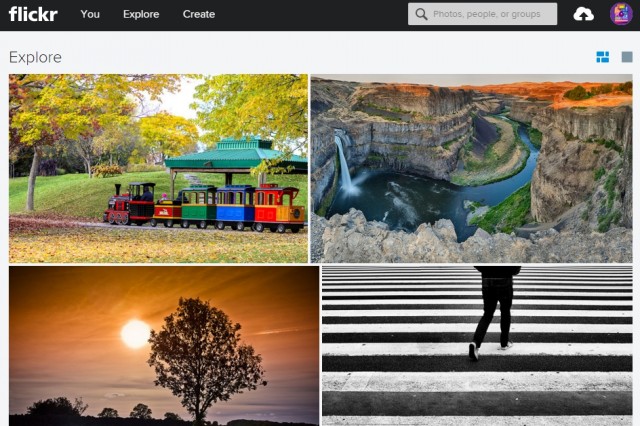 Yahoo's photo sharing platform Flickr has been a popular platform for photographers and general people alike. Flickr gives you 1 TB of free storage along with unlimited photos on display. The size limit per picture is 200 MB along with unlimited resolution, which should be more than enough for even professional photographers. There's also the cool "Discover" feature, which shows you some amazing pictures taken from people around the world. You can also check out our list of Flickr alternatives, if you want options similar to Flickr.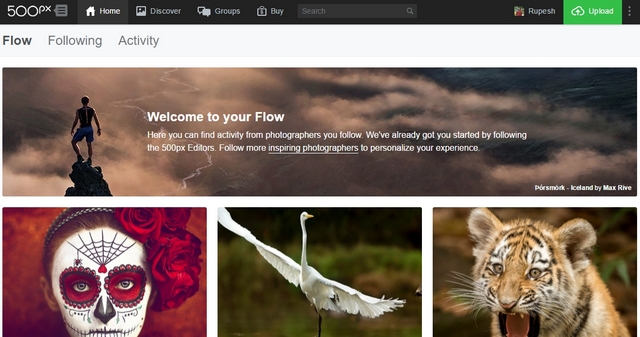 500px, the "premier photography community", as the company likes to call itself is another great photography platform. 500px has always been known for its great community and it remains as strong as ever. You can log into 500px and see some amazing photos, vote your favourite and share your own. 500px comes with some great features like portfolio building, advanced editing tools, intuitive user experience and more.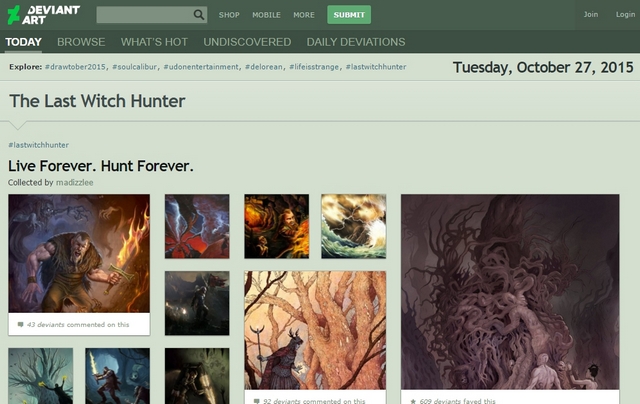 If you always had a thing for art galleries, DeviantArt should be the perfect site for you. While DeviantArt is for artists and not really for photographers, it's a great place if you want to witness some amazing pictures and art. The popular art gallery website lets you check out some amazing art along with socializing with the amazing community they have built over the years. The profile and gallery features are some great additions and they make DeviantArt stand out.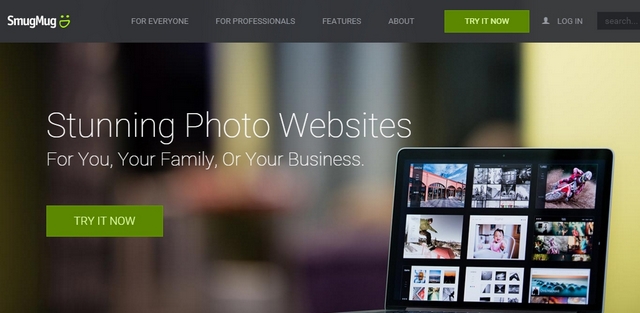 While SmugMug does not have a huge community like Flickr or 500px, it does have some amazing tools if you are a photography professional. If you have been seriously thinking about putting your pictures on sale, SmugMug should be the best way to go. It lets you create custom galleries to showcase your pictures in the most amazing way. Its free trial is limited but you should definitely get the paid subscription, as it is totally worth it.
SEE ALSO: 10 Free Stock Photo Websites
Well, these are our favourite Imgur alternatives. Do give them a try and let us know how you like them in the comments section below.
---
Load More