Reddit is one of the most popular websites on the internet. It has a large user base and you can find information and useful discussions around everything from the latest happenings to old retro tech. However, it's not without its problems. There are lots of trolls on Reddit, and people frequently face harassment on the platform. So, if you've deleted your Reddit account because you're bored of Reddit, or simply annoyed with the users on the platform, here are the 15 best Reddit alternatives you can check out.
1. Lemmy
Lemmy is probably one of those alternatives that come very close to functioning exactly like Reddit. You can upvote and downvote, like on Reddit. In addition, you can join various forums to have discussions with like-minded folks. What makes Lemmy one of the best alternatives is its versatility.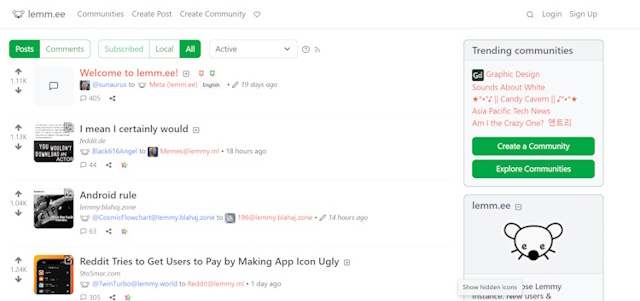 Lemmy's instances are very nicely in sync with the Fediverse. Now, if you are wondering what is Fediverse even, I understand. The entire concept of Fediverse is a hard pill to swallow at first. Way too overwhelming. However, once you get a proper grasp of the concept, the possibilities are endless. That is also where Lemmy shines, because of its interoperability within the Fediverse. Hands down, a great alternative to Reddit, indeed.
| PROS | CONS |
| --- | --- |
| Availability of Dark Mode | Lemmy instances can get confusing for new users |
| Minimalistic and lightweight | |
| Mobile-friendly | |
2. kbin
If you give Lemmy a try, kbin will be easy to understand and use. Both basically work the same way and it all comes down to how you want your website aesthetics to look, the green on Lemmy or the purple-ish mask of kbin. One key difference would be that Lemmy has more instances than kbin. That's it.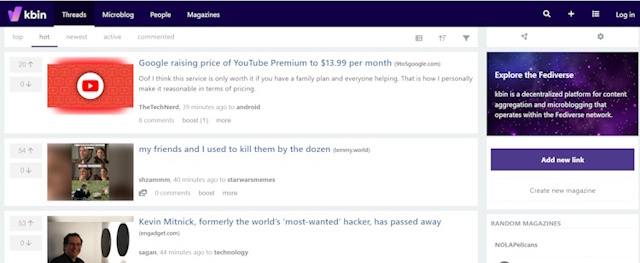 The good thing is that unlike a lot of other platforms that are basically just an extension of Reddit's open source code, these are standalone. So, you are actually getting to work with a true Reddit alternative, in every sense of it.
| PROS | CONS |
| --- | --- |
| Dark Mode comes in handy | Could use a dedicated app |
| Ad-free interface | |
| Works very well alongside Lemmy | |
3. Saidit.net
If you are tired of the insane amount of rules on each of Reddit's subreddits, Saidit will be a breath of fresh air. What makes Saidit one of the best Reddit alternatives is the fact that you can pretty much say anything and everything here. Yes, I know. That seems problematic. But, you will be surprised by how mature the Saidit community is, allowing you to actually have full-fledged healthy arguments on the platform.
Most importantly, getting into it is pretty easy as well, thanks to Saidit's amazing user interface. The website design sure could use some enhancements, but if you look past that, this is one hell of a Reddit alternative. A no-filter, no-crazy-strict-moderation version of Reddit. Sounds good? Feels good as well to be on the platform.
| PROS | CONS |
| --- | --- |
| Uncensored free speech website | Outdated UX |
| Minimalistic design and UI | |
| Snappy | |
4. Hive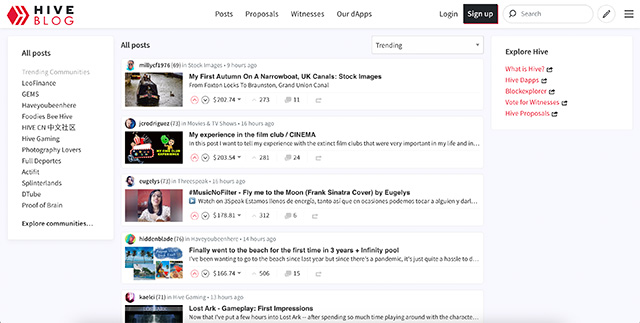 Where earlier there used to be options like Ruqqus, Hive now exists as a forum like Reddit for all your discussions over various topics. Though it's not nearly as big as Reddit, the overall UI of the website will make Redditors feel right at home, with its similar post layout and UX elements.
Further, similar to Reddit, Hive also supports upvotes and downvotes, and there are communities — essentially subreddits — that you can join and be a part of. There are communities for a variety of topics on Hive, so you should be able to find whatever it is you're looking to discuss.
As a forum, Hive works pretty well, and it's a solid choice for people looking for a social media site like Reddit. All in all, Hive is a good option to check out.
| PROS | CONS |
| --- | --- |
| Responsive website | May seem complex at first |
| Lots of other platforms and games to explore in the Hive Ecosystem | |
| Amazing for promoting content | |
5. Quora
Quora is more of a Yahoo! Answers rival than Reddit but it has been a great place for intelligent conversations that have sprouted from just a simple question. Quora lets its users ask questions on the site and other users can answer those questions if they feel they have an idea about the topic.
You can either keep asking questions and have them answered by experts or you can write the answers yourself if you know a lot about the topic. Just select what topics you're interested in and you will receive all the questions and queries related to the topic, you can then choose to answer as many as you want.
Answering questions will increase your expert level in the community. You can follow other experts and have others follow you as well. Quora gives you an entire community where you can have intelligent and healthy discussions with your peers without having to deal with any spammy posts.
| PROS | CONS |
| --- | --- |
| An intellectual community to interact with | Not the easiest to navigate through for beginners |
| Great platform to engage in healthy discussions | |
| Becoming a Quora writer is pretty fun | |
6. 4Chan
One of the most popular communities out there. 4Chan is an imageboard that lets its users post images on their favorite boards and post comments on other people's shares as well. Anyone and everyone can share their images and post comments on their favorite boards without needing an account at all. You can participate in your favorite communities without having to register an account.
4Chan has different boards for everything you can think of that include but are not limited to, music, video games, movies, technology, Japanese anime, etc. The board also has an adult section where all the NSFW pictures and stuff are posted for the adults.
You can post anything anonymously by using any name you want when publishing your content. Overall, it's a solid Reddit alternative for almost anything you want to discover.
| PROS | CONS |
| --- | --- |
| Lightweight image sharing platform | Figuring out the website layout is tricky at first |
| Discussions on anything and everything | Website seems outdated |
7. Steemit — A Forum like Reddit for Crypto-focussed Discussions
Steemit is actually the original Reddit competitor and for the longest time, it was one of the biggest ones as well. However, there are reasons why Steemit is not at the top of our list for forums like Reddit, even though it's filled with a fairly passionate user base.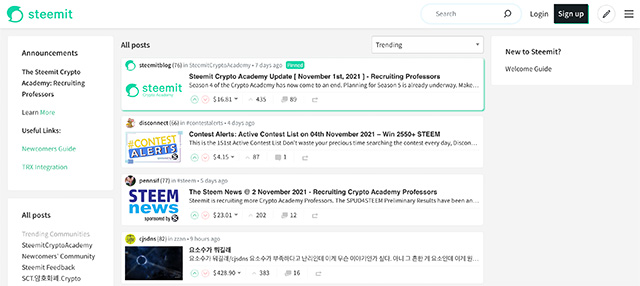 Just like Reddit, you can post here, and leave comments on posts, as well as make upvotes and downvotes to register your opinion about any topic. However, unlike Reddit, Steemit actually incentivizes upvoted posts and pays users for the number of upvotes their posts get.
Though it's a good idea, many posts on Steemit tend to be clickbaity or spammy, resulting in a less appealing environment. That said, if you're into the world of cryptocurrency, Steemit is probably the best Reddit alternative that you can be a part of.
| PROS | CONS |
| --- | --- |
| Best Reddit alternative for full-fledged Crypto-centric discussions | Niche and may not appeal to anyone and everyone |
| Good website design | Pretty confusing at first |
8. Hacker News (Y Combinator)
Hacker News is the most simple and straightforward news aggregation site you will ever see on the internet. There are no flashy signs, no sidebars, and no widgets at all. All you get is simple news from around the world related to technology. All the news that caters to hackers, tech enthusiasts, geeks, Entrepreneurs, and Startup enthusiasts is available on the News Y Combinator channel.
The popularity of the news item is judged by the points. Each user can upvote a news story to grant it a point and take it up on the table. The most popular stories with the most points end up at the top of the table. All these news items are sourced from credible publications like The New York Times, Washington Post, etc.
Each user can submit a story by utilizing the submit button on the top. You need to register an account before you can submit a story, comment on a story or even upvote a story. You can comment on a story to participate in the discussions regarding that certain story and express your opinion regarding that specific matter. News Y Combinator is a place for the hackers, by the hackers.
| PROS | CONS |
| --- | --- |
| UI is very easy to understand | Looks very outdated |
| Great to stay up-to-date on latest news | |
9. Raddle
Don't confuse this with the other Raddle, which is something different entirely. Now, talking about Raddle as a Reddit alternative, it is pretty good. Why? First things first, the platform does not beat around the bush and gets right into it. As soon as you visit Raddle, you do not get any annoying pop-up that asks you to log in or sign up first. You can just browse, explore and see for yourself if you want to be a part of the community.
Raddle users are pretty chill and you can have some amazing healthy arguments about your topic of interest. Whether you are into avid reading or video gaming or just a binge watcher of TV shows, you will find some discussion or the other to be a part of.
However, do be careful about what you type on Raddle. Content moderation is way too strict and your account can get suspended if you type anything remotely demeaning, even if you didn't mean for it to be interpreted in that way. That is probably the only downside to using Raddle.
| PROS | CONS |
| --- | --- |
| Lightweight and easy to use | Content moderation needs a lot of work |
| Very clean UI | |
| Privacy-friendly website | |
10. Imgur
Imgur isn't exactly a forum like Reddit. However, if you're primarily looking for an almost infinite source of images, Imgur is the place to be. In fact, most images on Reddit are shared as Imgur links. Since the website behaves pretty much like a repository of images of different types, you can easily look for the things you want to find.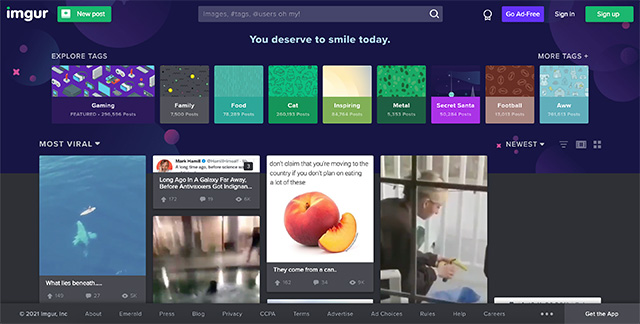 Whether it's images about a sport, a piece of technology, or even memes, Imgur pretty much has it all. While it doesn't have a feature like the subreddits within Reddit, Imgur does have tags that are used to collect images. So you can explore tags for things like food, cats, pets, and more.
| PROS | CONS |
| --- | --- |
| Very aesthetic, being an image-driven platform | Not for uploading big files |
| Snappy website | Upload limit of 50 images per hour |
| Dedicated app comes in handy | |
11. Matrix
Before you think that it is anything like the cult classic movie, let me tell you that it is not. However, one thing that I can say is that it indeed is one of the best Reddit alternatives out there. Pretty underrated too. This particular platform offers multiple clients as well as the ability to host your own home server. If you ask me, I'd suggest going with the Element client as it is the easiest to understand. Matrix themselves have stated that on their website, and it's true.
Now, things get interesting here. You can download a dedicated app for all these clients on your Windows, MacOS, Android, iOS, and even Linux. How cool is that? Most importantly, if you don't want to download the dedicated application, just get right into having great discussions using the browser version of these clients. Overall, this is a very cool Reddit like site that you should give a try.
| PROS | CONS |
| --- | --- |
| Dedicated apps for the different "clients" are great | Takes some time to get used to |
| Seamless experience | Hard to come across active communities |
| User experience is amazing | |
12. Slashdot
We have not forgotten about the geeks out there. If you're looking for a Reddit alternative to get the latest technology news out there, you better bookmark Slashdot on your browser. Slashdot offers the latest technology news from thousands of sources, however, finding each news story and reading it on different websites is a real pain.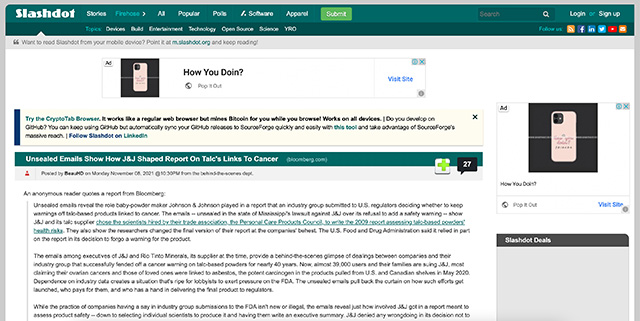 Slashdot makes it really simple for everyone to get the latest news. You can just visit this single site and get all the technology news from hundred different sources right on the front page. You can then take part in the discussions and comments to tell everyone what you think about the said story.
| PROS | CONS |
| --- | --- |
| Website UI is great | User experience could use some work |
| Offers latest information on science, technology, entertainment and more | Not for everyone |
13. 9Gag
It's not entirely a Reddit competitor but it's definitely the most funny place on the world wide web. 9Gag started as a simple website where different users submitted internet memes and funny images just for the laughs, however, recently it has turned into a big community of amazing people.
Users have started posting useful things and discussion-worthy content that actually starts a lot of discussion in the comment section. Actually, the comment section is even more funnier than the actual posts.
9Gag is the perfect place to be if you want to let off some steam and laugh your heart out. 9Gag has added a lot of new sections that cater to people with different interests. There's something for everyone out there.
| PROS | CONS |
| --- | --- |
| Never-ending library of memes | Dedicated app has too many ads these days |
| Easy to use | |
14. Discord — A Good Reddit Alternative for Gamers
If you're a gamer, chances are you have heard of Discord. However, while most gamers use Discord for voice chat and in-game comms, it's also a great Reddit alternative for game-related discussions.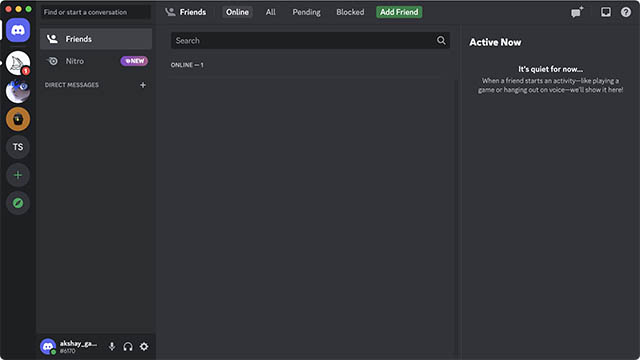 There are thousands of servers on Discord that you can join to discuss your favorite games, as well as fan theories and pretty much anything under the sun. What's more, with all the amazing Discord bots you can make your experience even better and more interactive.
| PROS | CONS |
| --- | --- |
| Best Reddit alternative for gamers, with lots of gaming-centric features | May seem too gamer-y; may not appeal to non-gamers |
| Dedicated app is super snappy | |
| Amazing interface | |
15. Digg
Even though Digg is more of a place to share links to other websites rather than have open-ended discussions, it's still a solid Reddit alternative for people who want a Reddit-like platform for finding the latest happenings in various categories.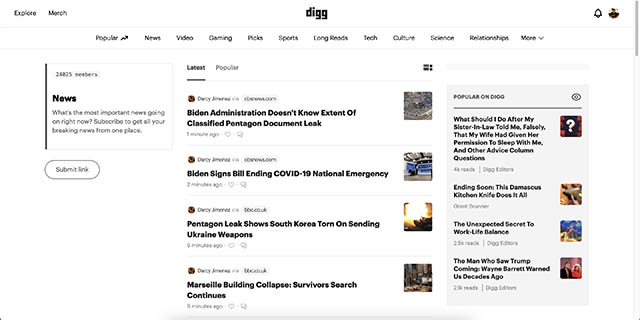 You can browse Digg without signing up for the service, which is useful, but you can also create an account to start sharing links to websites, blog posts, and other interesting things you find on the internet.
Digg's user base is quite small, especially when compared to the massive audience on Reddit. However, you can rest assured that your posts will reach a great many people who frequent the website.
| PROS | CONS |
| --- | --- |
| Good news feed to go through and stay updated | Can get annoying to be constantly redirected to other websites |
| Great to increase traffic on a website | Not exactly the best Reddit alternative, as it prevents open-ended conversations |
---
Load More