Reddit is the most popular place on the internet for discovering what's new happening on the Internet. It's fast, always updated and certainly defines its tagline 'front page of the Internet'. The Internet world, technology sector, entertainment, cool inventions, politics and the most celebrated AMAs of famous personalities is what drives Reddit a huge audience. Also, being anonymous helps everyone have free discussions on hundreds of different topics. It offers an open platform for everyone to participate and talk about different things, share their views on different topics, etc. However, recently Reddit has been on a decline and many users are leaving the service for various reasons. All these users are looking for different websites like Reddit where they can start having similar discussions to quench their thirst for healthy discussions. So, if you have deleted your Reddit account and are looking for alternatives, here are the 10 best Reddit alternatives that you can check out.
10 Best Reddit Alternatives that Every Redditor Should Know
Within this article, we have included websites like Reddit that are either general-purpose (like Reddit), or aimed at specific niches such as image sharing, and more. Basically, you will be able to find sites similar to Reddit for whatever your use-case is. Plus, to make things easier, you can use the table of contents below to navigate between the various options on this list.
1. Hive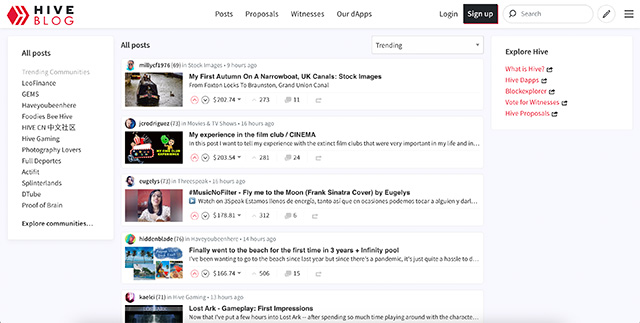 Where earlier there used to be options like Ruqqus, Hive now exists as a forum like Reddit for all your discussions over various topics. Though it's not nearly as big as Reddit, the overall UI of the website will make Redditors feel right at home, with its similar post layout and UX elements. Further, similar to Reddit, Hive also supports upvotes and downvotes, and there are communities — essentially sub-reddits — that you can join and be a part of. There are communities for a variety of topics on Hive, so you should be able to find whatever it is you're looking to discuss. As a forum, Hive works pretty well, and it's a solid choice for people looking for a social media site like Reddit. All in all, Hive is a good option to check out.
2. Quora
Quora is more of a Yahoo! Answers rival than Reddit but it has been a great place for intelligent conversations that have sprouted from just a simple question. Quora lets its users ask questions on the site and other users can answer those questions if they feel they have an idea about the topic. You can either keep asking questions and have them answered by experts or you can write the answers yourself if you know a lot about the topic. Just select what topics you're interested in and you will receive all the questions and queries related to the topic, you can then choose to answer as many as you want. Answering questions will increase your expert level on the community. You can follow other experts and have other follow you as well. Quora gives you an entire community where you can have intelligent and healthy discussions with your peers without having to deal with any spammy posts.
3. 4Chan
One of the most popular communities out there. 4Chan is an imageboard that lets its users post images on their favorite boards and post comments on other people's shares as well. Anyone and everyone can share their images and post comments on their favorite boards without needing an account at all. You can participate in your favorite communities without having to register an account. 4Chan has different boards for everything you can think of that include but not limited to, music, video games, movies, technology, Japanese anime, etc. The board also has an adult section where all the NSFW pictures and stuff is posted for the adults. You can post anything anonymously by using any name you want when publishing your content. Overall, it's a solid reddit alternative for almost anything you want to discover.
4. Steemit — A Forum like Reddit for Crypto-focussed Discussions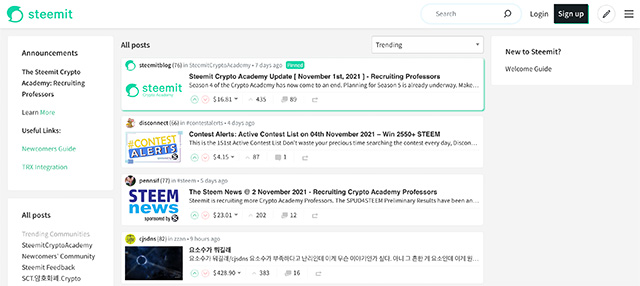 Steemit is actually the original Reddit competitor and for the longest time it was one of the biggest ones as well. However, there are reasons why Steemit is not at the top of our list for forums like Reddit, even though it's filled with a fairly passionate user base. Just like Reddit, you can post here, and leave comments on posts, as well as make upvotes and downvotes to register your opinion about any topic. However, unlike Reddit, Steemit actually incentivises upvoted posts and pays users for the number of upvotes their posts get. Though it's a good idea, many posts on Steemit tend to be click-baity or spammy, resulting in a less appealing environment. That said, if you're into the world of cryptocurrency, Steemit is probably the best Reddit alternative that you can be a part of.
5. Hacker News (Y Combinator)
Hacker News is the most simple and straightforward news aggregation site you will ever see on the internet. There are no flashy signs, no side bars, and no widgets at all. All you get is simple news from around the world related to technology. All the news that caters to hackers, tech enthusiasts, geeks, Entrepreneurs, and Startups enthusiasts is available on the News Y Combinator channel. The popularity of the news item is judged by the points. Each user can upvote a news story to grant it a point and take it up on the table. The most popular stories with the most points end up at the top of the table. All these news items are sourced from credible publications like The New York Times, Washington Post, etc. Each user can submit a story by utilizing the submit button on the top. You need to register an account before you can submit a story, comment on a story or even upvote a story. You can comment on a story to participate in the discussions regarding that certain story and express your opinion regarding that specific matter. News Y Combinator is a place for the hackers, by the hackers.
6. ProductHunt
Product Hunt is exactly what its name implies, it's the hunt for the perfect products available in the market. From the latest and greatest in tech to the most amazing games, Product Hunt delivers the best of everything. You can get a list of great products that include, best websites designs, top mobile apps, the hottest games, and much more in the technology sector. People can create their own lists and share them with the world. You can comment on other people's creations of create something of your own to share with everyone on the website. People share amazing tech related stuff with everyone in the community, so everyone can jump in and give their opinion regarding the tech in question. If you want to discover something new, be it a mobile app or just a simple game then Product Hunt is the perfect place for you to hunt for the next big thing in the tech space.
7. Mix (Previously StumbleUpon)
If it's discovering the latest and greatest stuff on the internet that you seek then nothing beats Mix because it's the best app to find amazing stuff submitted by different people from around the world. Previously known as 'StumbleUpon' and now a part of Mix, it helps you actually stumble upon some amazing content provided by different users. Users submit different news, stories, discoveries, etc on the site and all the submitted content is shown within the mobile app. All this can be browsed through the Mix mobile app, or browser extension. Honestly, Mix is considerably different from Reddit. However, if you're looking for a user-curated selection of websites and articles to visit online, Mix.com is probably one of the best at that.
8. Imgur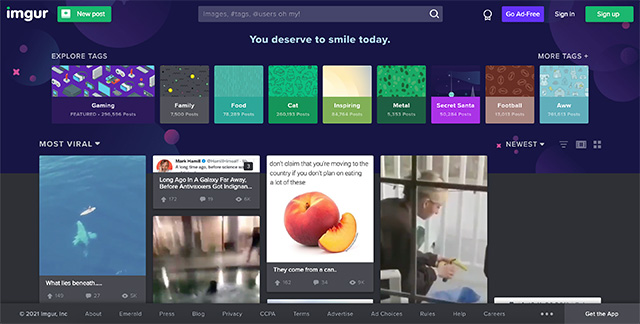 Imgur isn't exactly a forum like Reddit. However, if you're primarily looking for an almost infinite source of images, Imgur is the place to be. In fact, most images on Reddit are shared as Imgur links. Since the website behaves pretty much like a repository of images of different types, you can easily look for the things you want to find. Whether it's images about a sport, piece of technology, or even memes, Imgur pretty much has it all. While it doesn't have a feature like the subreddits within Reddit, Imgur does have tags that are used to collect images. So you can explore tags for things like food, cats, pets, and more.
9. Slashdot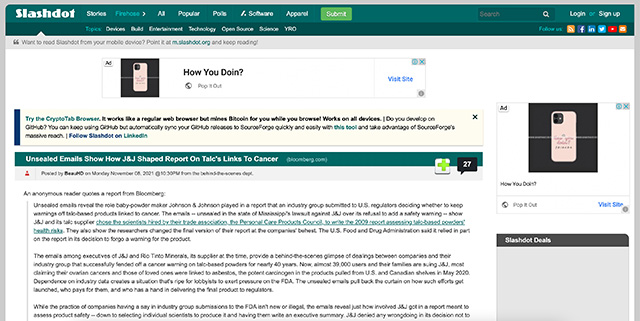 We have not forgotten about the geeks out there. If you're looking for a Reddit alternative to get the latest technology news out there then you better bookmark Slashdot on your browser. Slashdot offers the latest technology news from thousands of sources, however, finding each news and reading it on different websites is a real pain. Slashdot makes it really simple for everyone to get the latest news. You can just visit this single site and get all the technology news from hundred different sources right on the front page. You can then take part in the discussions and comments to tell everyone what you think about the said story.
10. 9Gag
It's not entirely a Reddit competitor but it's definitely the most funny place on the world wide web. 9Gag started as simple website where different users submitted internet memes and funny images just for the laughs, however, recently it has turned into a big community of amazing people. Users have started posting useful things and discussion worthy content that actually starts a lot of discussion in the comment section. Actually the comment section is even more funnier than the actual posts. 9Gag is the perfect place to be if you want to let off some steam and laugh your heart out. 9Gag has added a lot of new sections that cater to people with different interests. There's something for everyone out there.
Use these Reddit Alternatives
All these Reddit like sites are the perfect alternatives and if you are really looking for something new then these sites will definitely come in handy. If you have any other sites that are similar to Reddit then don't forget to let us know in the comments below.