Huawei recently unveiled the Huawei Mate 9 flagship at CES 2017 and it has been garnering a lot of news, thanks to its Amazon Alexa integration. The $599 smartphone comes with top-notch specs and the latest Android 7.0. The phone runs on Huawei's custom Octa-core Kirin 960 processor, packs in 4 GB of RAM, 64 GB of storage and a dual-lens 20 MP+ 12 MP Leica camera module. All those exciting internals are packed in a beautifully finished metal body and it would be a bad thing to let it accumulate scratches and dents in daily usage.
So, if you are getting the Mate 9, it would be good idea to get a case for the high-end device. Well, here are the 7 best Huawei Mate 9 cases and covers you can buy:
1. Spigen Rugged Armor Huawei Mate 9 Case
Spigen is a well-known name when it comes to smartphone cases and their offering for the Huawei Mate 9 isn't disappointing at all. This shock-absorbing bumper case uses air cushion technology to prevent the shock being transferred to your phone's body. The case features raised lips on the front to protect the screen from shattering in the event of a drop. The best part though, is its carbon fibre pattern look along with glossy accents that make it look classy. Also, the side button housings provide a solid feedback on touch. Overall, this should be a nice and secure addition to your Mate 9's accessories list.
Buy from Amazon.com ($12.99)
2. Perstar Case for Huawei Mate 9
If you want an all round military-grade protection for your Mate 9, then look no further. The Perstar Case Cover not only straps a back cover to your phone but also provides protection to the front. You have to keep the phone inside and attach various parts of the cover with the provided screws and screwdrivers. There is a front glass protection available and the shock-resistant TPU layer on the sides prevent damage to the body, as well as the internals. With an all round housing, it also offers water resistant capabilities, thus letting you go carefree with your Mate 9.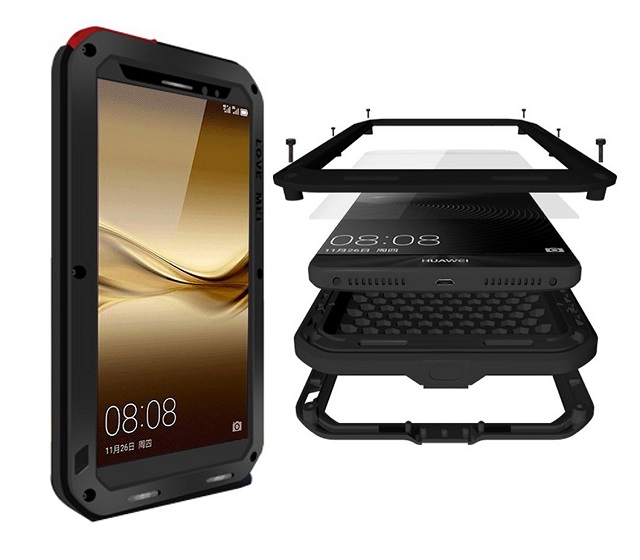 Buy from Amazon.com ($26.99)
3. 
Ringke FUSION Cover for Huawei Mate 9
The Ringke FUSION cover is a beautifully made transparent hard TPU bumper case. This see-through case comes with accent colors to choose from and lets you see the gorgeous finish of the Mate 9's metal body. That said, it is not to be confused for being fragile. The case offers a military grade drop protection with the help of TPU corner cushions. The lips on the side of the screen are raised to prevent scratches and shattering in the event of a drop. If you want to admire your Mate 9's craftsmanship without compromising its safety, you should get this one.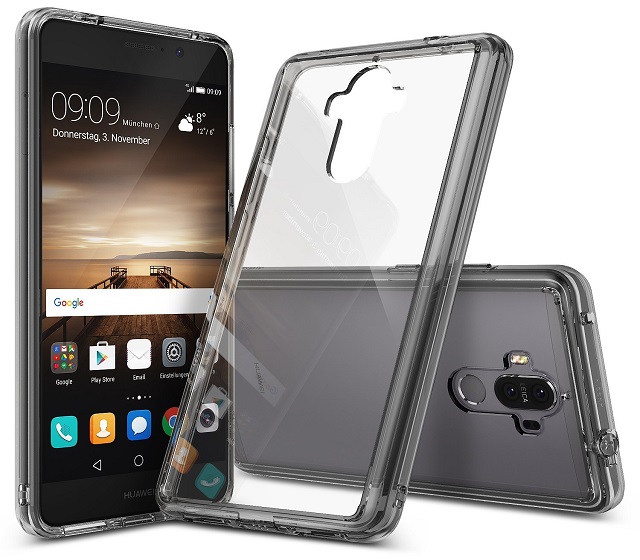 Buy from Amazon.com ($11.99)
4. 
Qoosea Crystal Clear Case
If you'd prefer to put silicone based clear covers on the Huawei Mate 9, then you should definitely try out the Qoosea Crystal Clear cover. This ultra slim 0.6 mm transparent TPU case is virtually invisible and lets you admire the phone's design without compromising the protection. The case in itself is lightweight, easy to grip and protects your phone from scratches, dirt and bumps. You can also easily remove it and place it back without causing any scratches on the body.
Buy from Amazon.com ($7.79)
5. 
Feitenn Leather Flip Wallet Case
Every smartphone user knows that leather flip cases give an elite look and feel to your phone along with natural drop and scratch protection. The Feitenn leather flip cover provides those properties in an even more elegant package. The texture of the case is nice to touch and it has well cut out camera openings. It also has a transparent hard plastic screen in the front that can help you see the caller ID, battery status, messages, missed calls and more. You can also use the case as a makeshift stand to watch movies or photos on your Mate 9's gorgeous display.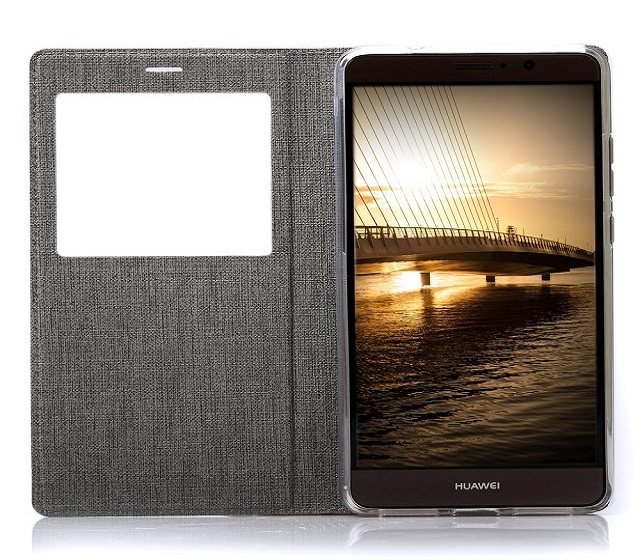 Buy from Amazon.com ($11.99)
6. 
LWGON 3D Bumper Case for Huawei Mate 9
The LWGON 3D Bumper Case is forged from aircraft grade aluminium to provide the ultimate protection for your Huawei Mate 9. It has been perfectly designed with an opening on the rear for better signal reception, minimizing the impact of the metal frame's influence to the cellular signal. The lips on the edge are 0.2 mm thick, which prevent the screen in the front and the rear metal surface to accumulate scratches. The case comes with screws and a screwdriver to install the case on the phone. The case is available in multiple color options on the amazon website.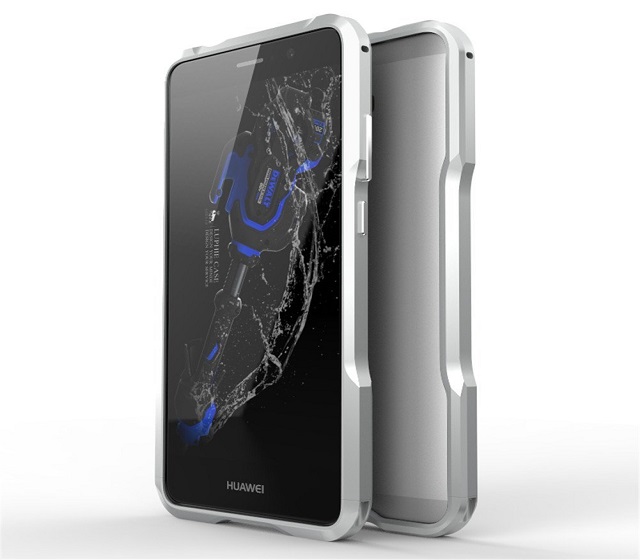 Buy from Amazon.com ($19.99)
7. Nillkin Frosted Shield Matte Case
If you like matte finished accessories for your phone, you will be happy with the Nilkin Frosted Shield Matte Case for the Huawei Mate 9. The texture of the case is wear-resistant and can prevent skidding of the phone from glossy surfaces. Nilkin claims it to be dust-proof too. The matte texture will be a boon for you if you hate fingerprints on your phone. The case is slim and doesn't add any inconvenience to everyday usage of the phone. Plus, Nilkin provides a screen protector to protect the display from scratches and dust. Overall, this seems to be a bargain for the price it is selling.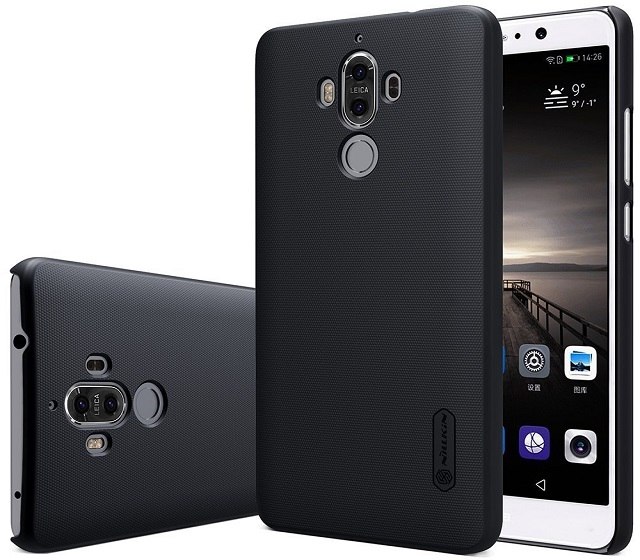 Buy from Amazon.com ($9.69)
SEE ALSO: 7 Best Honor 6X Cases and Covers You Can Buy
Protect your Huawei Mate 9 with these Cases and Covers
The Huawei Mate 9 is a flagship smartphone and it deserves flagship treatment from its owners. These cases and covers will ensure that your Mate 9 continues to look as good as when you unboxed it. So, if you have just bought a Mate 9, let us know which case you have bought or planning to buy. Sound off in the comments section below.
---
Load More