Huawei recently launched its new mid-end smartphone dubbed Honor 6X globally at CES 2017 and like other affordable devices from the company, the Honor 6X is a great value for money smartphone. The device packs in some great specs and a very cool dual-lens camera. All of that in a beautiful and slim metal body. While the metal design does make sure that the budget smartphone looks premium, we are pretty sure it'll be susceptible to scratches and dents. So, if you have just ordered an Honor 6X or if you are planning to buy one, we suggest you get a case to go along with it. Well, here are the 7 best Honor 6X cases and covers you can buy:
1. SPARIN Crystal Clear Honor 6X Case
The Honor 6X might be an budget smartphone but it looks as premium as one of the high-end devices. So, if you are someone who does not want to hide the beautiful metal design of the Honor 6X, the Sparin Crystal Clear case should be a good buy. The case features a soft coating and rounded edges to make up for a comfortable grip. It's very thin and offers some great scratch resistance properties. Plus, the sleek case is washable and is available in a 2-in-1 pack, so you always have an extra case.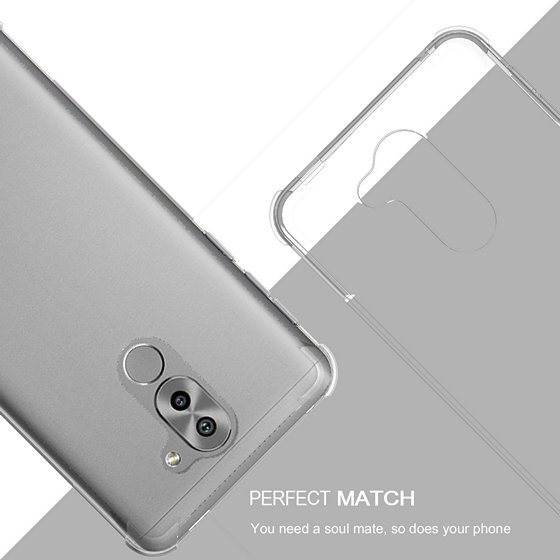 Buy from Amazon.com ($7.99)
2. TUDIA Heavy Duty Matte Case
The Tudia Heavy Duty Matte case for the Honor 6X offers you the best of both worlds. You get rugged protection for the device, along with premium looks, thanks to the slim matte design. It features dual layers, with the interior featuring a soft TPU and the exterior featuring polycarbonate, which makes up for great drop protection. The rugged case features raised edges to protect the Honor 6X's display and since it's a snap-on case, you can easily put it on or take it off. It's available in multiple color and styles like Matte Black, Metallic Slate, Mint and Rose Gold.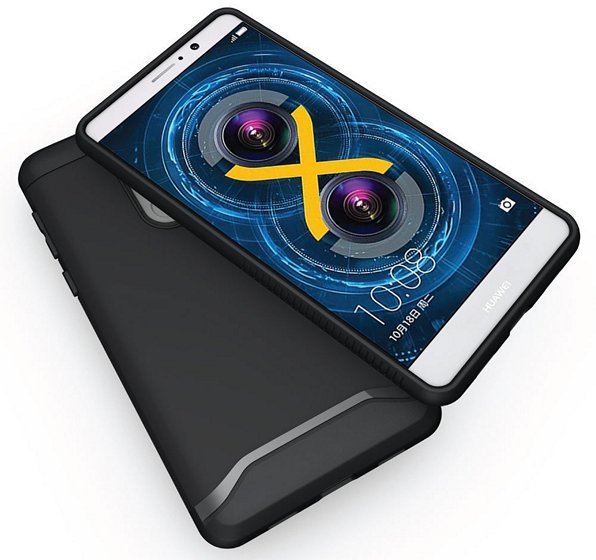 Buy from Amazon.com ($12.90)
3. Dretal Brushed Texture Honor 6X Case
There are some cases and covers that not only protect your device but also add personality to it. The Dretal Brushed Texture case is one such case for the Honor 6X. The case is made up of plastic and anti-stretch TPU rubber, which offers shock resistance. Along with the protection, it looks very stylish, thanks to its brushed metal-like texture on the back. It's available in different colors like Black, Blue, Gray and Red and trust me when I say, they all look very classy.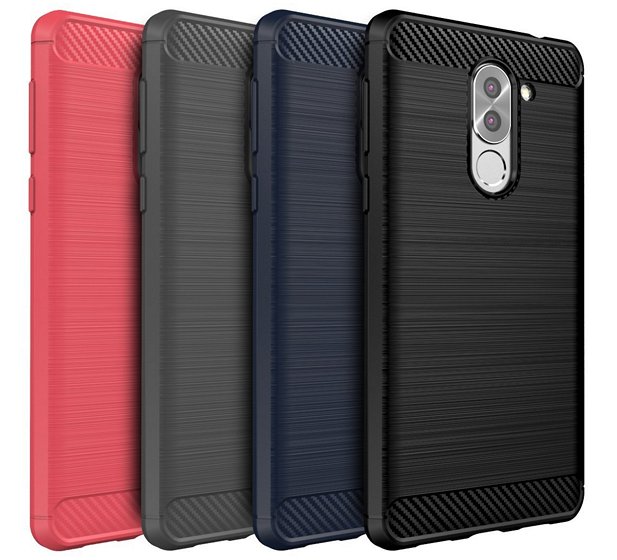 Buy from Amazon.com ($8.98)
4. BDEALS Leather Flip Cover and Wallet Case
If you are looking for a leather wallet case for the Huawei Honor 6X, then you should check out BDEALS Leather Flip Cover and Wallet Case. The premium looking folio cover is shock absorbent and features high quality TPU for drop protection. The cover's leather looks premium and it packs in pockets, where you can easily store your credit cards or even some amount of cash. It's available for Black, White and Red. We especially like the White one.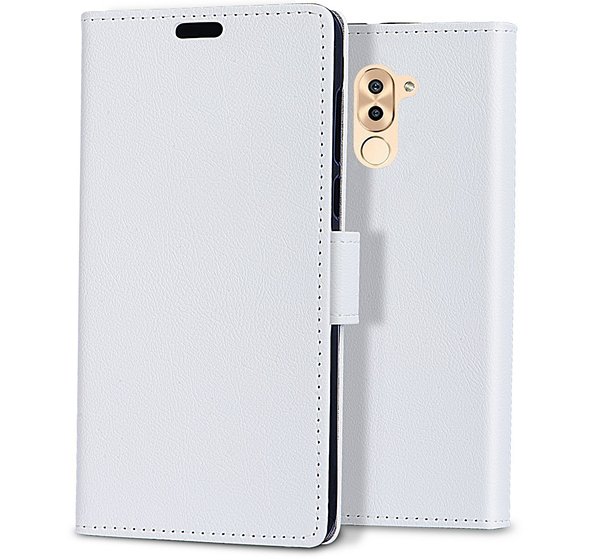 Buy from Amazon.com ($10.99)
5. OMOTION Dual Layer Bumper Case for Honor 6X
It's no surprise that there are many who prefer bumper cases for their phones, considering these cases bring protection to edges, which are the prone to dents, while also showing off the device. The Omotion bumper case brings dual layer protection in an ultra thin profile. It's made of soft TPU, which makes up for a great grip and the edges are covered with shock absorbing layers for better protection. The bumper case is available in a 2-in-1 pack and you can get it in Dark Gray or Rose Gold variants.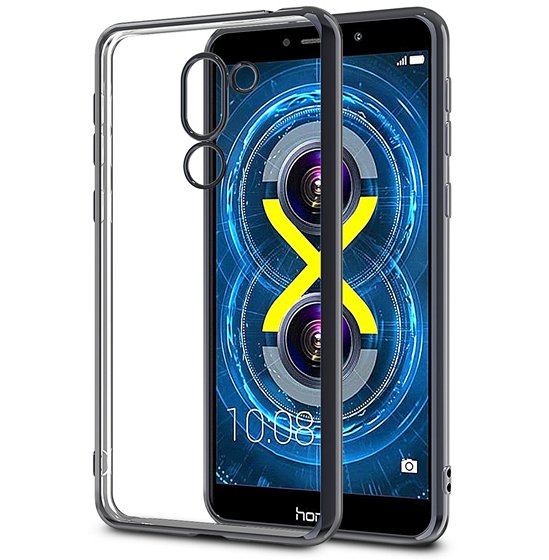 Buy from Amazon.com ($7.99)
6. SPARIN Rugged Kickstand Honor 6X Case
The SPARIN rugged case for the Honor 6X provides great protection to the device, while making sure it does not look too bulky. The dual layer, tough case offers protection against drops, knocks, scratches and scrapes. Apart from great protection, the best thing about the case is the fact that it looks premium and slim, unlike many other heavy duty cases. It also features a 360-degree rotating kickstand, which can come in handy when you want to watch movies on your Honor 6X with ease.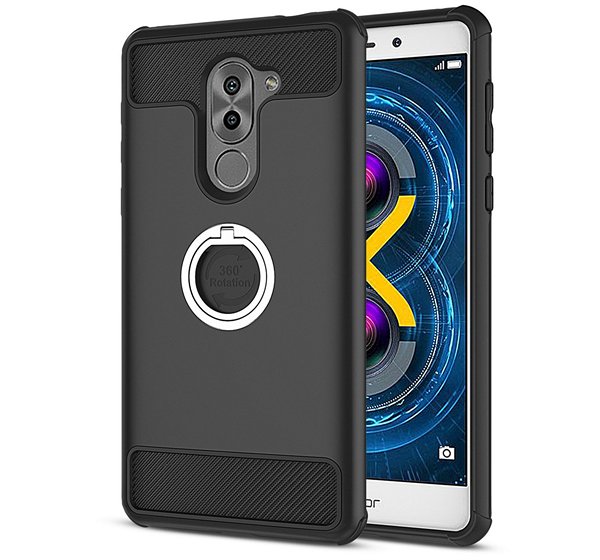 Buy from Amazon.com ($7.99)
7. Mama Mouth Heavy Duty Combo Case
If you want the ultimate protection for the Honor 6X, you should get the Mama Mouth Heavy Duty case. Even though it's a rugged case, it makes sure that you have easy access to all the buttons and ports on the Honor 6X. It features a dual layer design, with the exterior featuring textured polycarbonate and the interior featuring shock absorbing TPU. The textured design makes up for great grip and the case also features a kickstand. The case is available in various colors like Black, Blue, Green, Orange, Magenta etc.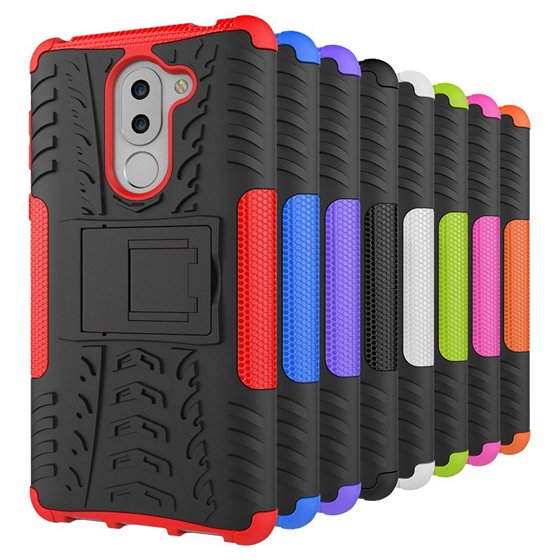 When you buy the Mama Mouth case, you get a lot of additional gifts in the package like Stylus Touch Pen, Fish Headset Wrap, microUSB Anti-Dust Plug and a Heaphone Jack Anti-Dust Plug, which make it a really sweet deal.
Buy from Amazon.com ($8.88)
SEE ALSO: 18 Essential Smartphone Accessories You Can Buy
Protect your Honor 6X with these Cases and Covers
These are some of the best Honor 6X cases you can buy right now. We can't expect new Honor 6X cases and covers to arrive soon, considering the device is still pretty new. Don't worry, we will make sure to update this page with more Honor 6X cases and covers. Having said that, the aforementioned cases are pretty great, so you should get one of them to protect your Honor 6X. Do let us know your choice in the comments section below.