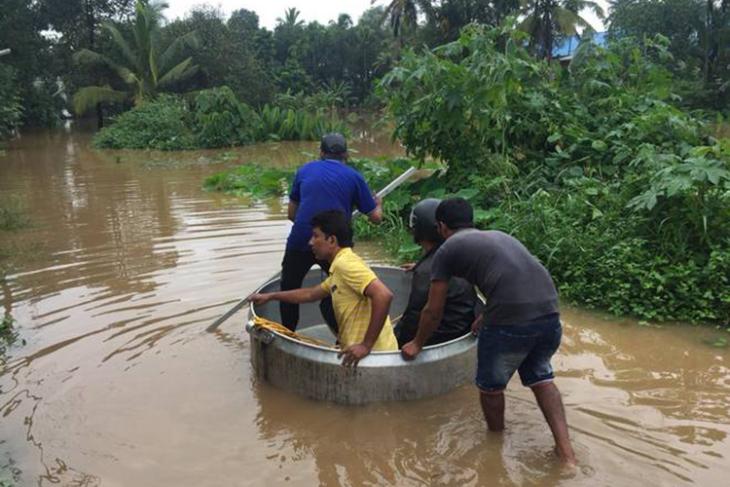 In its own good way of assisting the people of Kerala in healing from the wrath of the recent state-wide floods, Huawei and sub-brand Honor have announced free service to all devices damaged because of water. Huawei and Honor have also alerted technical teams across all of their service centers in Kerala to offer timely service to a large number of customers.
As per information shared by Twitter handles of Huawei and Honor, the devices will be waterlogged devices will be repaired free of cost. Consumers bringing in devices will be offered free repairs without any questions.
Huawei is offering a first-ever special support across all it's Service Centers in #Kerala!

If your phone has taken damage due to water, we will repair it free of cost. For more details please call at 1800-209-6555

Together, let's #MakeItPossible pic.twitter.com/0Oq3GeH0Kg

— Huawei India (@HuaweiIndia) August 24, 2018
This offer will be valid on all water-damaged devices brought in for repair between August 21st and 31st. "We will be providing free of cost service to Huawei smartphones damaged due to water logging. With support pouring in from everywhere, we are confident that Kerala will soon recover from this disaster", said Allen Wang, the Director of Huawei India's Product Centre.
Earlier this week, Xiaomi had opened up a similar relief support program, offering free service to devices damaged by water. The company had clarified that while no service charges will be applicable to users in Kerala, they will have to pay for the spare parts. Xiaomi also announced that it will extend a discount of up to 50 percent on replacement parts.
#Honor stands with the residents of Kerala in these tough times. We are offering 100% free repair to our customers whose phones have been damaged due to the floods at our service centres from 21st Aug-31st Aug. Reach out to us at 1800-210-9999 . #HonorCares #KeralaSupport pic.twitter.com/profKIhIGw

— Honor India (@HiHonorIndia) August 25, 2018
Huawei and Honor, on the other hand, have not clarified in their social media posts if similar conditions apply to their act of benevolence. We reached out to the companies and were told that users will not have to pay a single penny for the repairs.
Meanwhile, in case you're in Kerala and looking to get your water-logged Huawei or Honor smartphone repaired for free, you can call on toll-free numbers 1800-209-6555 (for Huawei) and 1800-210-9999 (for Honor) to get more information about service centers in the state. Please make sure to carry your invoice when you taking your smartphone to the service center.
If you're looking for ways to contribute, you can check out ways in which you can donate for the rehabilitation of people in Kerala.