If you live within the Apple ecosystem, there are a lot of apps that let you unlock your Mac with your iPhone. Conversely, things are not so pretty if you side by Google's mobile operating system. Fortunately, some developers are working hard to ensure that your Mac plays well with your Android device. Unlocking your Mac with your Android device's fingerprint scanner adds an extra layer of security to your Mac and surpasses the hassle of typing any password. So, today I'll walk you through DroidID, a free app that lets you unlock your Mac with your Android's fingerprint scanner.
Pre-requisites
An Android device running 6.0 Marshmallow or above. On Samsung devices, it works on Android 5.0 Lollipop or above.
macOS El Capitan 10.11 or above. We tested in on our MacBook Air running macOS Sierra.
DroidID uses Bluetooth to pair your Mac with your Android, so Bluetooth must be enabled at all times on both the devices. As it uses Bluetooth low-energy (BLE), the battery drain is minimal.
How to Setup DroidID on macOS and Android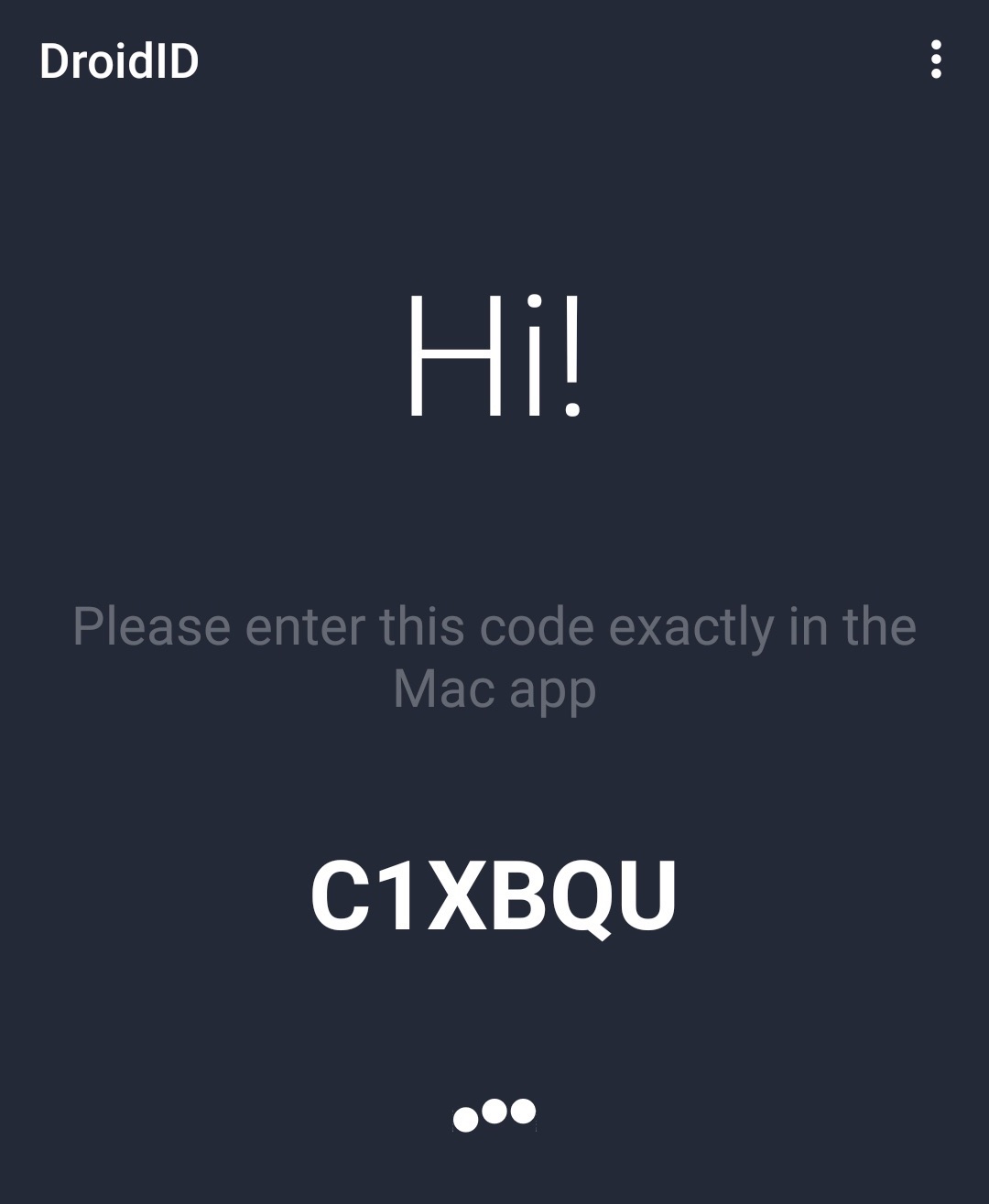 2. Open DroidID for Mac and enter the code from the Android app here. Just below it, enter the password which you use to login to your Mac and click on "Connect". This password is stored securely in the keychain and you can verify the same by going into Keychain access.
3. You should see a "DroidID is ready" message on your Mac. Click on "Close".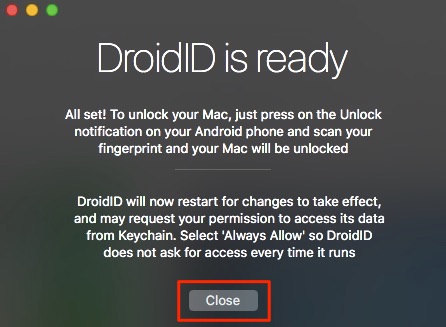 Simultaneously, on Android, it'll ask you to authenticate your fingerprint, which is already registered with your device.
You have now successfully configured DroidID and it is ready to use.
Using DroidID
Once you've set up DroidID, using it is really easy. Whenever you Mac goes to sleep automatically, or the screensaver begins, just open DroidID on Android and scan your fingerprint. The Mac should let you in automatically without having to type in a password. I emphasized the word "sleep automatically" because DroidID does not work when you manually lock your Mac by pressing on your account name from the menu bar and clicking on "Login window…".
Also, while not necessary, it's a good idea to configure DroidID to start automatically every time your Mac restarts. To do so, go to "System Preferences" by clicking on the Apple logo from the menu bar.
Click on "User and groups".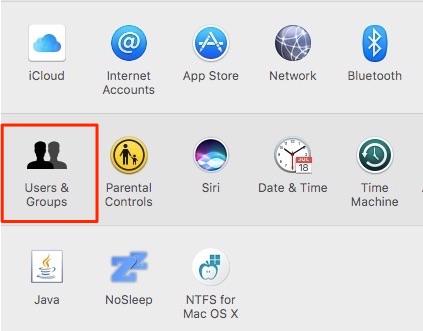 Navigate to the "Login items" and click on the "+" icon.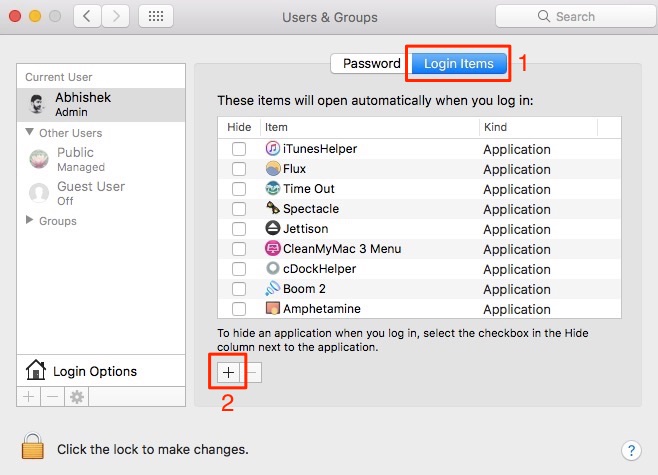 Locate where you the DroidID.zip was downloaded and click on "Add".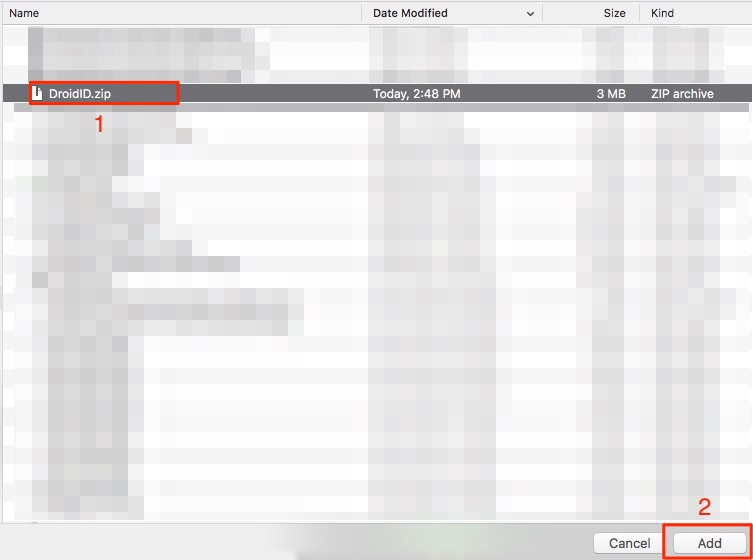 Now it'll start automatically every time your Mac restarts, thus eliminating the need to start it explicitly every time. DroidID works like a charm, as long as you're within the Bluetooth range.
SEE ALSO: How to Transfer Files Between Android and Mac
Unlock Mac Automatically Through Android Device
DroidID does just one thing and does it pretty well — it pairs your MacBook with your Android over Bluetooth and unlocks it automatically using your Android's fingerprint scanner. This is the closest you can get to the new MacBook Pro's touch bar with TouchID functionality on your older Macs. Do you use your Android's fingerprint scanner to automatically unlock your Mac? And since there aren't a lot of Android apps in this category, I'd love to hear in the comments section below if you happen to find one.
---
Load More