PlayStation 4 users, if you're a regular user of PlayStation Messages, we suggest you to immediately stop using it and close a gaping privacy hole to save your PS4 console from being bricked.
There's a malicious message, first reported by users on Reddit, that's currently making the rounds and causing consoles to crash and which requires a factory reset to rebuild and gain access to your games and data. Affected users also urge others to delete the malicious message from the PlayStation Messages app, before restarting the PS4 and logging into your PSN account after the crash.
This malicious message bug is quite similar to the one that was faced by iMessage users earlier this year, where a Telugu character was leading the messaging app and device to crash. Same is the case with the PS4 right now (seen in the screenshot attached above) and here's you can protect your console before it soft bricks due to this bug:
Steps to Protect PlayStation 4 (PS4) From Message Bug
1. Download the PlayStation Messages app on your Android or iOS device, log into your account and navigate to the 'Settings' section. We're using the Android app on the OnePlus 5 to change the settings.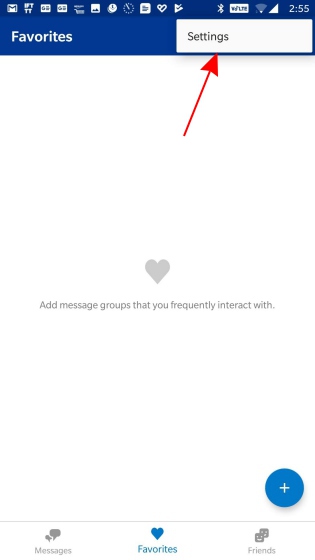 2. Under the settings, go to 'Privacy Settings' and then tap on the 'Personal Info | Messaging' option to get to the most important steps of the process.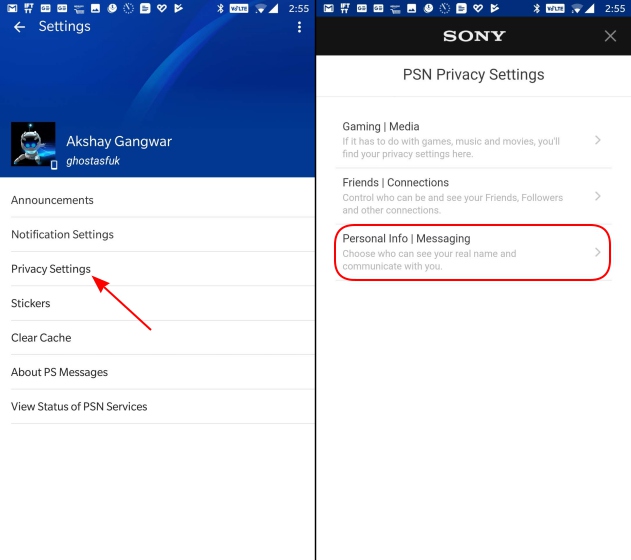 3. The PlayStation Messages app will then ask you to re-authenticate your identity before you can tweak the privacy settings. Once in, you need to tap the 'Edit' button next to the 'Messages' option.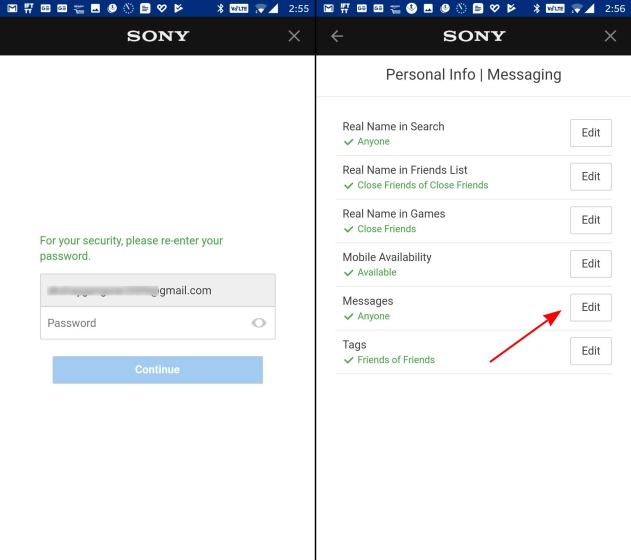 4. Here you'll need to change the default messaging setting, which is Anyone, to your most obvious choice, i.e "No One" to avoid receiving a malicious message. You can choose 'Friends Only' if you trusted those who you regularly enjoy a game or two with.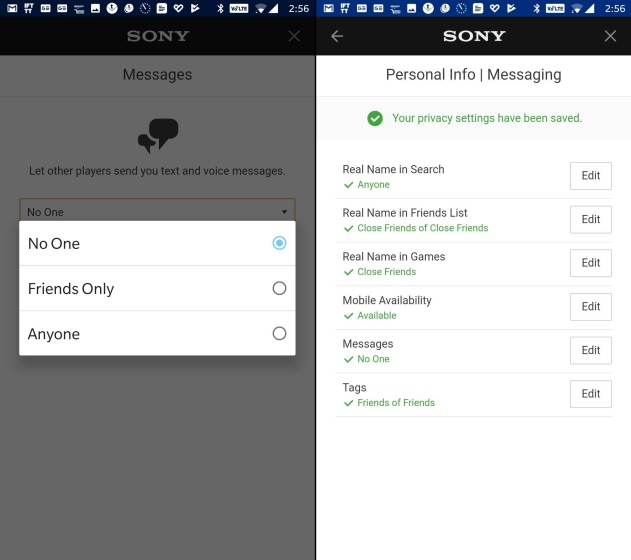 You can follow the aforementioned steps from your PS4 console or the web as well. You simply need to navigate to your profile (from the top right) and jump into the 'Privacy Settings' to get access to the 'Personal Info | Messaging' option and protect yourself from any malicious messages.
On the PlayStation 4 (PS4) console, you have to go to the "Settings > Account Settings," followed by the privacy settings to stop messages from anyone.
We would recommend you to set it to "No One" to avoid any chances of your PS4 getting bricked, even as a prank by your friend.
Hope you find this method helpful for protecting your PS4 console from a message bug that's trapped a myriad of users. If you've got any other tricks up your sleeve, do let us know in in the comments section.