Spotify is one of the best music streaming services on the market. Not only it offers a vast collection of songs, but it also has a plethora of features that make the app more useful. For example, the streaming giant offers a 'folders' feature to let users efficiently manage playlists. The idea is to group similar playlists so that you can easily access them later – saving space in the left playlists side menu in the process. If you've never heard of Spotify folders, here's how you can create and manage them.
Make Folders on Spotify (2021)
To create folders on Spotify, you need Spotify's desktop or web app. In other words, you can't use the mobile app to create Spotify folders. I've mentioned what you can and can't do with Spotify folders on the company's mobile app in a separate section below, so read on till the end to know everything about Spotify folders.
Create and Manage Spotify Folders
1. Open Spotify Desktop/Web and right-click a playlist from the list of playlists in the left sidebar. From the list of options that appear now, choose 'Create Folder.'
2. A new folder will now be created. You can now assign a folder name relevant to the playlists you're planning to add for quick access.
3. Now that you've created the folder, it's time to add playlists to the folder. To do this, all you have to do is drag and drop existing playlists into the folder. You'll see visual feedback when you drag and drop to the folder.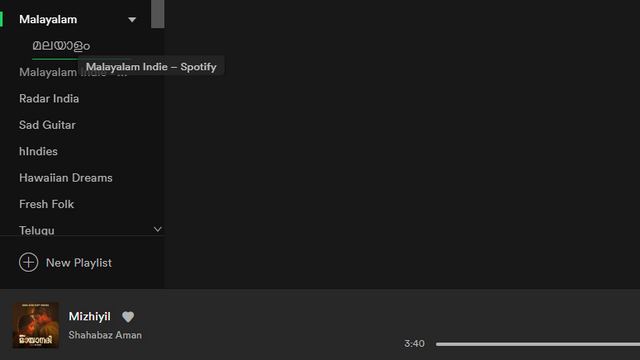 4. Once you've added playlists to a folder, you can click on the folder name for easily accessing them. Use the arrow key next to the folder name to expand or shrink the playlist folder from the view. You can even create a folder within a folder – just right-click on a folder and click 'Create Folder.'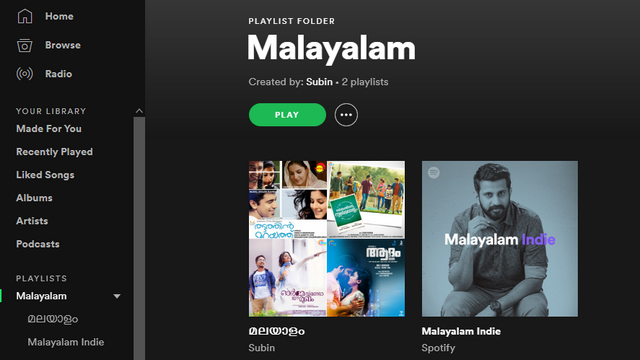 5. In case you change your mind, you can always drag playlists outside the folder and delete the folder. However, do keep in mind that deleting the folder permanently deletes all playlists present inside. Before deleting a Spotify folder, make sure that you've moved all your essential playlists outside it.
Spotify Folders on Mobile App
Unlike its desktop and web counterparts, you can't create new folders on Spotify's mobile app. The mobile app, however, lets you create new playlists in a folder you've already created using Spotify web or desktop. That said, you can't add existing playlists to a folder from Spotify mobile. Another limitation on mobile is that you can't move a playlist out of a folder. You can't delete a Spotify folder from mobile either. In case you're wondering why there are too many limitations, that's because Spotify doesn't officially support the feature on mobile.
Try Spotify Folders to Organize Your Playlists
So, that's how you can use Spotify's folders feature to manage and group your playlists. If you found this useful, you should consider checking out our guide on creating radio stations on Spotify. While you're at it, you may find something you were not aware of in our article on the best Spotify tips and tricks.