We have all had embarrassing Amazon purchases we would prefer the outside world to never know of. Whether it is after a drunk shopping spree or to make a surprise gift for someone you know, you have the option to hide up to 500 purchases from your Amazon order history. In this article, you will learn how to hide orders from your Amazon account with ease.
Hide Orders on Amazon in a Few Easy Steps (2021)
The ability to hide orders is limited to the Amazon website. You can't archive your purchases from Amazon's mobile app. Hence, make sure you follow these steps from your PC or mobile through a browser. That said, here's what you should do to archive an Amazon order.
How to Archive Your Amazon Order
1. Sign in to your Amazon account on the web and click on 'Returns & Orders' from the top-right corner of the screen.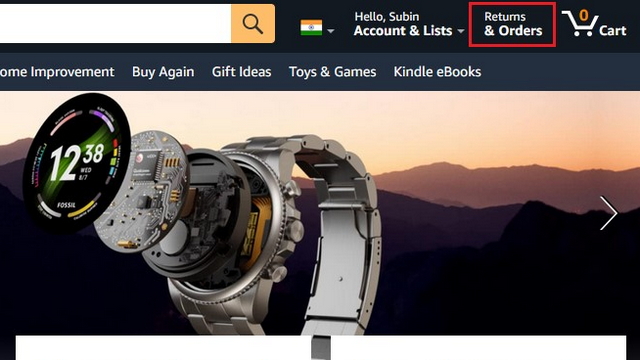 2. From the list of purchases available under the 'Your Orders' section, locate the order you would like to hide and click on 'Archive order'.
3. When the confirmation prompt appears, click on 'Archive order' again. You have successfully archived the order, and it will no longer show up in your Amazon order history.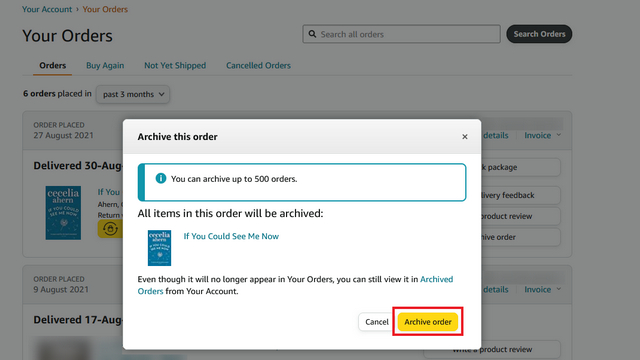 How to Unarchive Your Amazon Order
1. If you would like to see the hidden purchase back in the complete list of your Amazon orders, click on 'Account & Lists' from the homepage and choose 'Your Account' from the dropdown menu.
2. Click on the 'Archived orders' section to manage your archived orders. Notably, you may not see the archived orders section on Amazon India. However, you can use this direct link to browse all your hidden orders.
3. Next to the product listing, you will now see the 'Unarchive Order' button. Click on it, and your order will get listed again in your Amazon order history.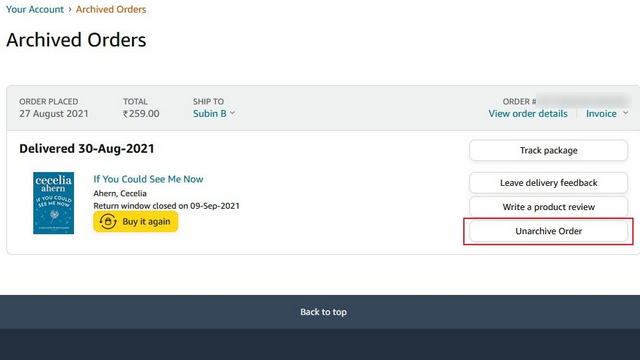 Frequently Asked Questions
Q. Can I delete Amazon order history?
Unfortunately, you can't delete your Amazon order history. However, you can choose to archive and hide up to 500 orders from your order history.
Q. How to check archived Amazon orders?
You can check hidden Amazon orders from the Archived orders section. To access archived orders, go to Your Account -> Archived Orders on the Amazon website.
Q. Can I hide all Amazon purchases or orders?
No, but you can archive a total of 500 orders on Amazon.
Q. How to hide orders on the Amazon app?
You can't hide orders on Amazon's official app on Android, iPhone, or iPad. You should use the Amazon website to archive or unarchive your past orders.
Hide Orders from Your Amazon Account
So, that brings us to the end of our guide to help you archive your Amazon orders. While an option to directly delete the orders would have been sweet, it could potentially lead to misuse if someone else accesses your Amazon account. Hence, the ability to archive orders is surely an ideal middle ground to help protect your privacy if you share your account with other family members or friends. While you are at it, we also suggest you tighten your privacy on Amazon for a safer shopping experience.