When Apple introduced Touch ID with iPhone 5S, the world was divided into two camps. One considered it to be useful and the other deemed it to be just a gimmick. However, not even a single person (apart from the folks at Apple of course) could predict the resounding success it is going to achieve. Looking back now, the choice seems to be so simple. Touch ID not only enhances your iPhone's security, but it also makes unlocking your phone so much more convenient. It's that golden mixture that has made Touch ID a no-brainer these days. Now, every high-end smartphone is expected to include some or other form of biometric authentication. With its latest version of iOS 11, Apple is taking its usefulness to the next level by allowing you to temporarily disable Touch ID on your iPhone easily.
The statement might seem counterintuitive at first, but it's really not. In today's article, we are going to tell you everything about it. We will find out why this feature should have been included from the start, and why it is imperative to have it now more than ever. Lastly, we will teach you how to use this feature to temporarily disable Touch ID on iOS 11.
Understanding The Need Of Disabling Touch ID
There's no one denying the fact that Touch ID is a very secure and useful feature, however, there are times when you need to disable it temporarily. Here is a simple scenario when you might need it. Suppose due to your adverse health issues or any external factor, you are going to pass out. Now, if you are out in the open, anyone can grab your iPhone and unlock it using your finger. Or, you can be in a situation where someone can physically force you to unlock your iPhone.
If that seems improbable to you, you should understand that it doesn't have to be that extreme. It can be as simple as a sibling trying to get into your phone while you are sleeping. Suddenly the Touch ID feature is not feeling so much secure, is it? If you take these scenarios into consideration, you can see why a simple and quick way to disable Touch ID feature is really necessary.
Why The Need Is Even More Urgent Now
While it would have been good to see this feature along with the launch of Touch ID, its importance will increase exponentially in the coming months with the launch of the new iPhones. If you have been following the recent leaks and rumours surrounding the launch of the new iPhones, you might know that it is all but confirmed that the new generation iPhones will sport an edge to edge screen with a digital home button. Now, since the technology to embed the fingerprint sensor below the screen has still been elusive, Apple is going to replace Touch ID with a new biometric authentication called Face ID.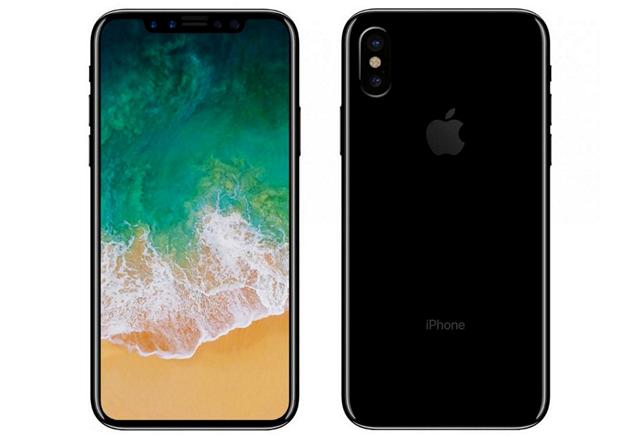 The rumours have all but confirmed it. The new iPhones will carry infrared sensors which will help you unlock your iPhone with your face. Now, with this feature in place, people won't even need to force you to open your iPhone, they can just point it towards your face and it will automatically unlock. For that reason alone, the ability to temporarily disable Touch ID (Or Face ID) is very important. I am glad to see Apple taking a preemptive step in this situation.
Temporarily Disable Touch ID in iOS 11
Now that we have clearly understood the importance of temporarily disabling the Touch ID feature, let us see how to use this feature. As this feature has been introduced with the latest version of the iOS 11 developer beta (version 6), you should update your iPhone before you try it. One thing to note here is that, in my testing, the feature is not working on the public beta at the time of writing this article. If you don't want to run the beta, you will have to wait for the final public release of the iOS 11. Conversely, if you are looking to try it out, we have a very good tutorial covering the same.
1. The first step is to make sure that, you are on the latest (6th) version of the developer beta. To do that, go to Settings->General->Software Update and check if any update is available. If there's no update, then you are good to go. However, if there is one, you need to update your device.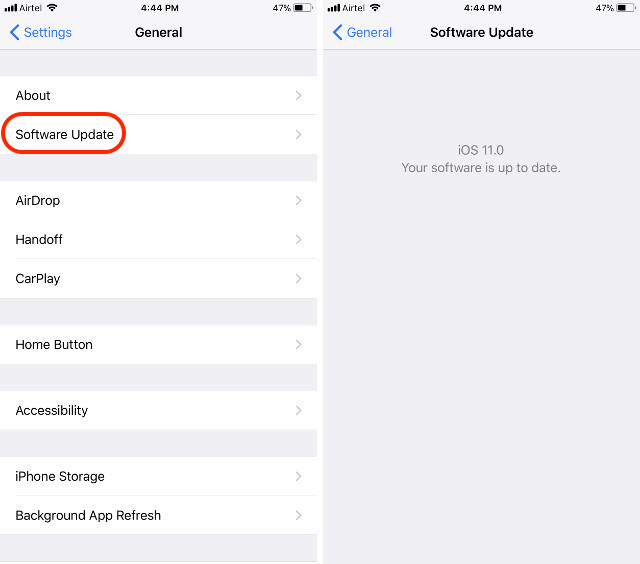 2. Now, lock your device and initiate SOS protocol. If you don't know how to do that, just push your power button 5 times rapidly.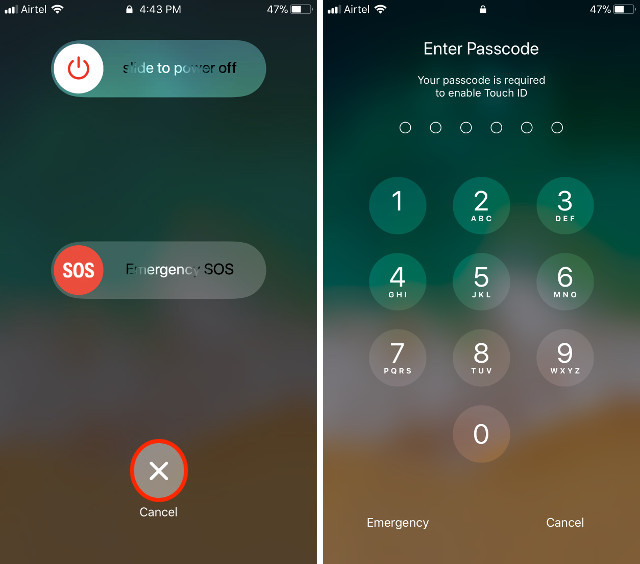 3. Here, you don't have to choose any of the options. Just tap on the cross button to quit out of the SOS. Now, if you try to unlock the phone with Touch ID, you will see that your iPhone is asking for a PIN.
SEE ALSO: How to Disable High Efficiency Image Format in iOS 11
Temporarily Disable Touch ID to Secure Your iPhone
Now that you understand the use case scenarios of Touch ID disabling feature, do you think it is important for you? For me, I feel like this is a very important feature, one which I was missing from Day 1. I just hope that this feature makes it to the final release of iOS 11. Considering the switch to Face ID with iPhone 8, the feature has a high probability of staying in the final release. But, nothing can be sure as the developer beta is always a place to test new features and not all of them make the final cut. Do you want this feature in iOS 11? Let us know your thoughts on the subject in the comment section below.