Windows 11 comes with a new design language, and I really like most of the visual changes. But the annoying language switcher present in the Windows 11 Taskbar ruins the whole minimal look for me. That's why I prefer to hide the Taskbar in Windows 11 or use the TaskbarXI app to get a macOS-like Dock in Windows 11. Now, if you are also annoyed by this little UI change and want to simply remove the language switcher from the Taskbar on Windows 11, follow our tutorial below.
Remove Language Switcher from Windows 11 Taskbar (2022)
To remove the language switcher option from the Taskbar on Windows 11, you need to follow a few simple steps. We have added multiple methods below in case the initial method does not work. Here is how to go about it.
Ensure You Have Just One Primary Language
1. First, make sure that only one language is added to your Windows 11 PC. Press the "Windows + I" keyboard shortcut on Windows 11 to open Settings. Here, move to "Time and language" and open "Language and region".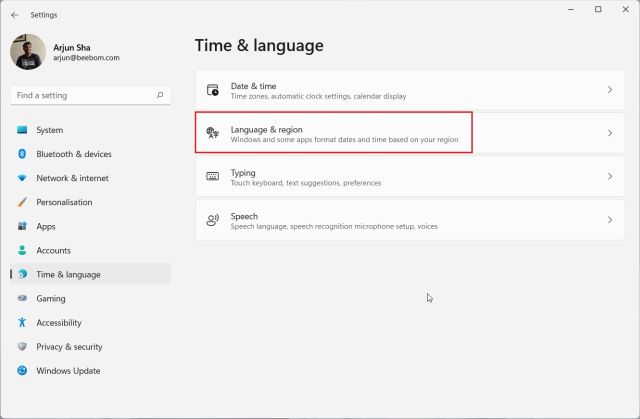 2. Here, make sure your primary language is only available. If you have more than one language, click on the 3-dot menu and remove it. This will disable the language switcher on Windows 11's Taskbar.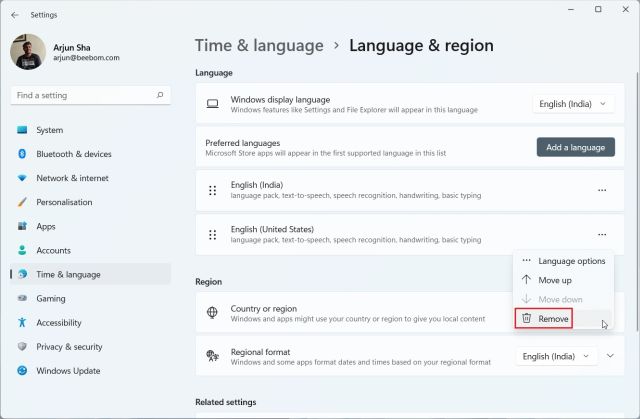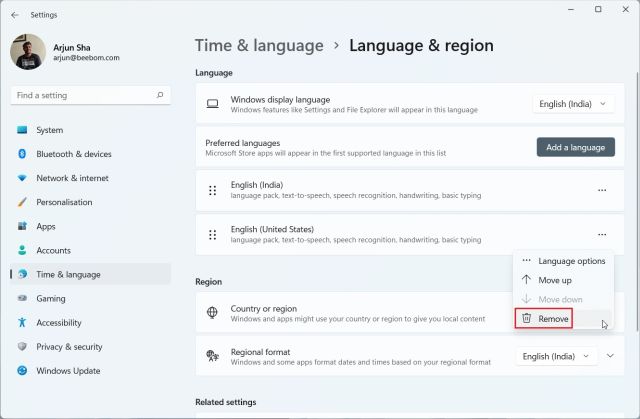 Change Typing and Language Bar Settings
1. If the above method does not work, move back to the "Time and language" menu and open "Typing".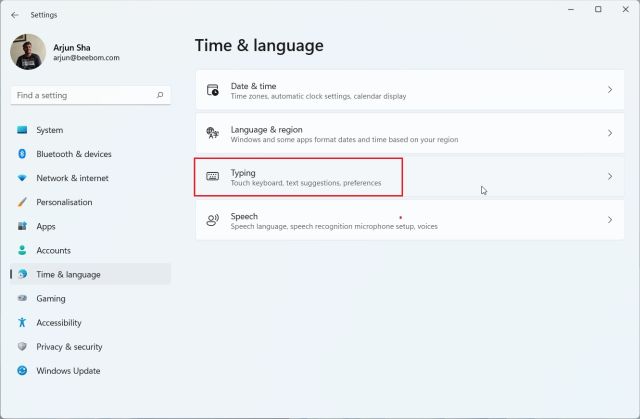 2. Next, click on "Advanced keyboard settings".
3. After that, enable the checkbox for "Use the desktop language bar when it is available". This will remove the language switcher from the Taskbar on Windows 11, but you need to change one more setting to disable the floating language bar.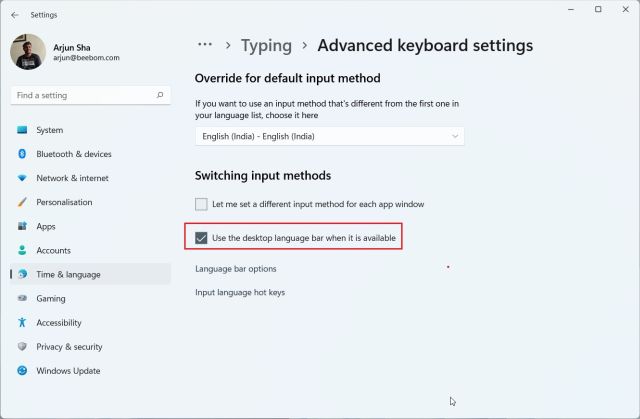 4. Right below, you will find "Language bar options". Click on it to open the mini window. Here, choose "Hidden" and click on "OK". Finally, the language switcher will be gone from the Taskbar on Windows 11.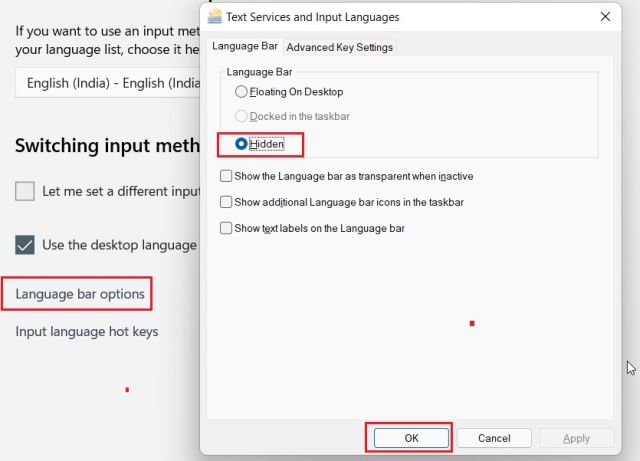 Get Rid of the Language Option in Windows 11 Taskbar
So this is how you can remove the language selection option from the Windows 11 Taskbar. Generally, keeping just one language fixes the issue, but if it's not working, the desktop language bar will surely remove the annoying language option from the Taskbar. Anyway, that's pretty much it for this tutorial. Furthermore, if you want to customize the Taskbar in Windows 11, head over to our linked tutorial. Apart from that, you can also change the lock screen clock format in Windows 11 and set Windows 11 Taskbar icons to "Never combine". Finally, if you have any questions, let us know in the comments section below.