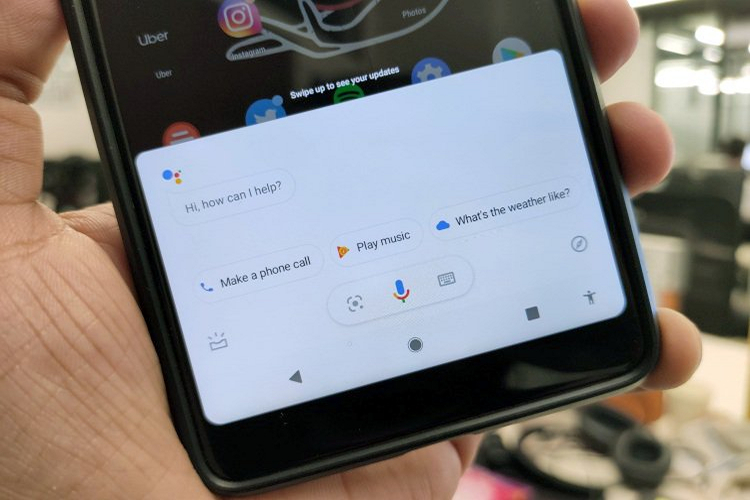 Imagine it's midnight and you want to know the agenda for the next day. As anyone who adds and regularly adds events to Calendar, you will ask Google Assistant to list them. While Assistant helps you get a complete picture regarding the plan for the day, you may end up waking up your roommates or loved ones if you don't have headphones plugged in. Also, nobody likes to hear the loud voice of Google Assistant when they're half asleep, right? Well, Google is aware of this problem and has added a "Hands-free mode" that will let you mute the voice output of the Assistant.
Enable Hands-Free Mode on Google Assistant
1. The first step for turning off hands-free mode is to go to Assistant Settings. To do so, simply trigger Google Assistant by saying the hotword "Hey Google" or "OK Google" or long-press your home button.
2.  Now, tap on the symbol that appears on the bottom right corner of the Assistant to gain access to Explore tab and tap on your avatar that appears on the top right corner of the screen.
3. From the options that are shown on screen after tapping on your profile picture, press Settings. Take a look at the below screenshot for better understanding.
4.  Swipe left or tap on the Assistant tab and scroll down until you find Assistant devices and tap on "Phone".
5. Inside your Phone settings, find "Speech output" under Voice and Speech section.
6. You will be seeing two options here. "On" and "Hands-free only". Choose "Hands-free only" and you're all set to ask queries to Google Assistant without getting annoyed by the Assistant's voice.
Bonus Tip: If you don't want Google Assistant to keep waiting for your voice or if you prefer typing in your queries rather than speaking it out, you can switch Preferred input to Keyboard from Voice. The option to do so is just above Speech output.
So, that's how you silence Google Assistant responses in your smartphone. Do let us know if you found this helpful in the comments.
---