Ever since Elon Musk took over Twitter and made some controversial changes, including the recent Twitter rate limit, the user community has been looking for an alternative. Sensing an opportunity, Mark Zuckerberg released Threads by Instagram, a text-based micro-blogging app similar to Twitter. Users are now moving to Threads en masse and so far, it has accumulated over 50 million users in just one day. That said, if you want to protect your Threads account, you should enable two-factor authentication (2FA) on Threads. Follow our quick tutorial and set up 2FA on Threads.
1. Open the Threads app and move to your profile.
2. Tap on the menu icon in the top-right corner.
3. Next, go to Account -> Security. This will take you to the Meta Account Center.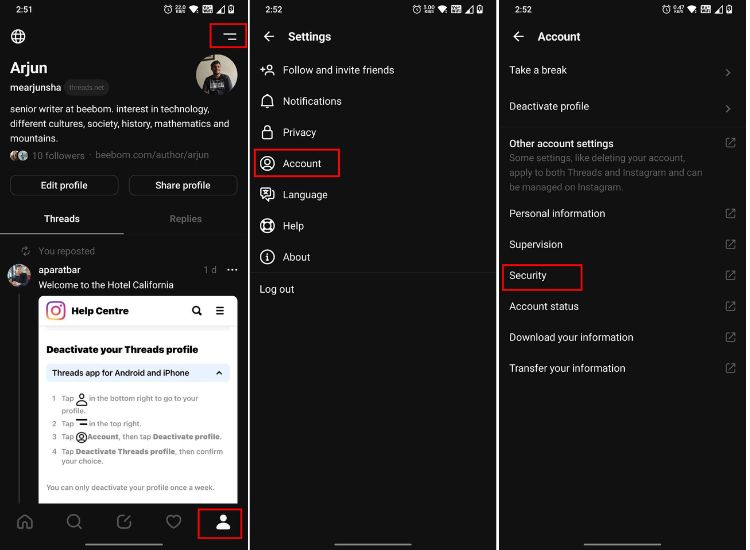 4. Here, tap on Two-factor authentication.
5. Now, choose your Instagram account. As Threads uses your Instagram account as the identifier, you will need to enable 2FA for your Instagram account and that will enable two-factor authentication for Threads too.
6. Here, choose one of the security methods. Here, I have selected SMS as it's easier to set up, but you can also use an authentication app or WhatsApp for extra security.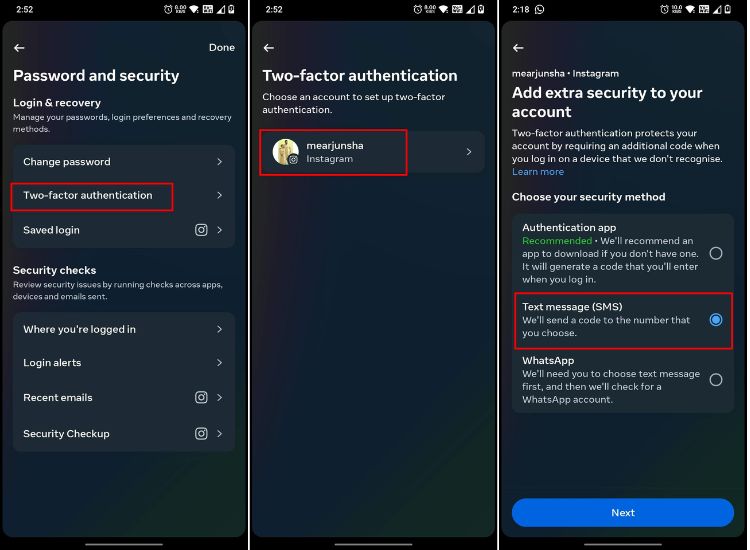 7. Now, enter the one-time PIN you receive on your phone number.
8. And you are done. Two-factor authentication is now enabled on Threads and Instagram too.
9. I will also strongly recommend generating backup codes in case you lose access to your phone number. Tap on "Additional methods".
10. Now, select the "Backup codes" option.
11. Save the backup codes to a safe location. In case you don't have access to any of the authentication methods, you can use one of these codes to sign into your Threads or Instagram account.
Besides that, you can learn how to delete or deactivate your Threads account in case you had enough of the new social media app. Apart from that, you can also change your Threads username, and we have a dedicated guide for you. Also, if you are not happy with Threads, check out some other Twitter alternatives while you are here.