There is no doubt that WhatsApp is the world's most widely used messaging application. And to hold onto this position, the Meta-owned messaging platform keeps working to improve the user experience, either via new features or enhanced privacy protection. The WhatsApp group chat feature is one of its most used ones as it enables users with similar interests to connect and communicate. Therefore, WhatsApp has introduced Communities and is bulking up on new privacy features to give admin more control over groups. One thing that concerns a lot of group admins is that anyone can join a group using an invite link. It is a major security concern as an uninvited participant could be detrimental to the group's privacy. To combat this problem, WhatsApp has rolled out a new update that allows group admins to have better control over those willing to join a group. So in this guide, we have explained how to use the new "Pending Participants" feature to approve who can or cannot join a group.
Enable Approve New Participants Feature on WhatsApp
In this article, we have shared how group admins can enable the "Approve New Participants" feature on WhatsApp groups. But before that, we have explained what is this new feature and why is it important for users.
What is the "Approve New Participants" Feature on WhatsApp?
Earlier, any user with an invite link could join a WhatsApp group. This was believed to be a privacy issue as many groups are made to have intimate or confidential conversations. Admins need to have power over who could and could not join a group. The new WhatsApp update focuses on this aspect, as a new "Participant Participants" feature has been introduced.
With this feature, group admins can now allow or deny anyone from joining the conversation. When this feature is enabled, even if a user has an invite link to a group, they will now have to wait for approval from the group admin.
How to Enable Approve New Participants Feature on WhatsApp Groups
This new approval feature is useful for the admins of the groups as joining links are sometimes shared online or on social media platforms, leading to an influx of people. This feature helps you weed out individuals you didn't invite or don't wish to join your group. Here's how you can enable it:
1. Open WhatsApp Messenger on your phone. Tap on the group's name for which you want to enable the feature.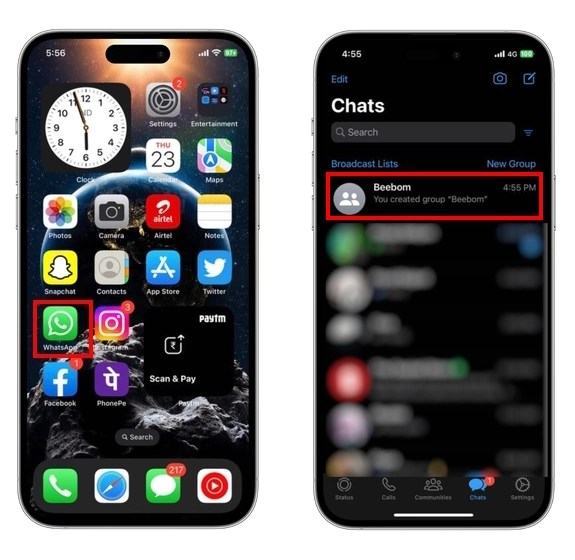 2. Now, tap on the WhatsApp group's name at the top to open the "Group Info" screen.
3. Scroll down the group info screen until you find the "Group Settings" option, and tap on it.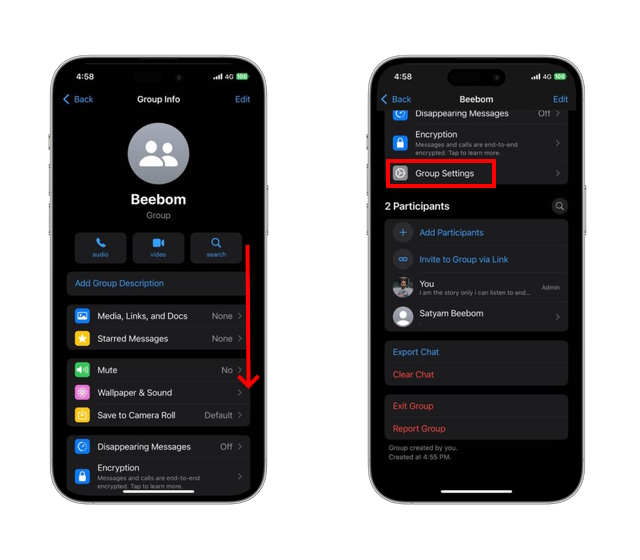 4. Under group settings, you need to enable the "Approve New Participants" option. It is set to off by default.
5. Tap on "Approve New Participants" and select the "On" option from the pop-up to turn on the admin approval feature in WhatsApp.
Note: The pop-up window that appears includes a text saying, "When turned on, admins must approve anyone who wants to join the group." The group admins now have complete control over who can and cannot join the group.
How to Approve or Deny Participation Requests in WhatsApp Groups
Now that you know how to enable Approve New Participants setting in a WhatsApp group, it is time for you to learn how this feature works. Below, we have detailed how the admins can approve or deny users from joining a WhatsApp group.
1. Before we look at the approval process, let's quickly see what the user who receives the group invite link sees when this feature is enabled. Once you tap the "Join group" button, you will see a pop-up with the "Request to join" button. It also includes the text – "An admin must approve your request."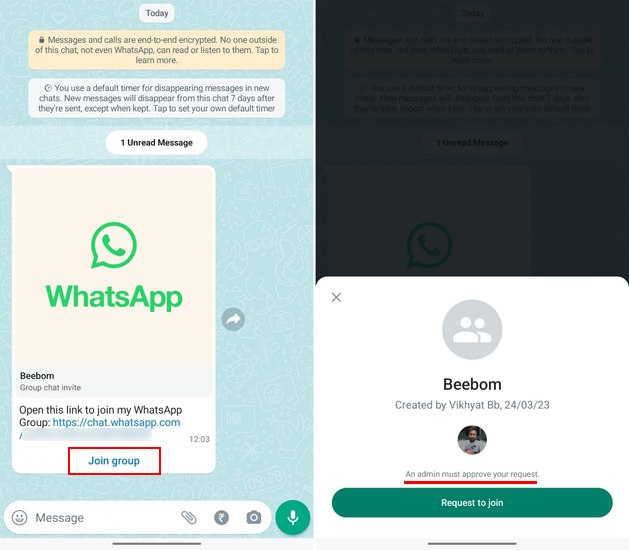 2. Moving back to the admin's device, you will have a "pending request" notification for review when someone wants to join the group via the invite link. Tap this notification to review the requests. Alternatively, tap the group's name to move to the "Group info" screen, scroll down until you find the "Pending Participants" option and tap on it.
3. On the following screen, you can accept or reject the pending participant requests as per your preference. And it is done. The WhatsApp group admins now have complete control over who can join a group and who can not.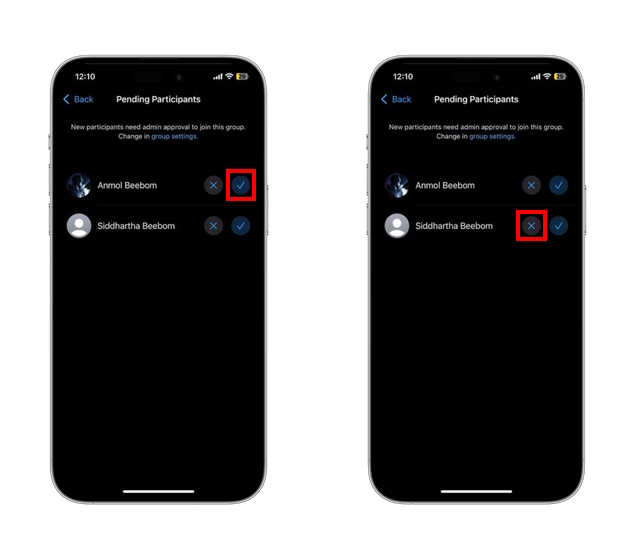 WhatsApp Admin Approval Feature for New Participants
So, this is how admins can enable and use the all-new "Approve New Participants" feature to improve the safety and privacy of a WhatsApp group. This feature will especially be beneficial for large intellectual groups, those working on office or college projects, and many others. If you are interested in the AI hype, adding ChatGPT to WhatsApp will also greatly benefit you. Furthermore, WhatsApp now supports emoji reactions for messages and a fingerprint lock feature for enhanced privacy. That said, are you a group admin who has already enabled this feature? Let us know your experience in the comments below.