Google is all set to host its I/O 2022 developer conference next month. Unlike last year, where the event was entirely virtual, this year's event will take place in front of a limited live audience. As the name suggests, I/O 2022 will primarily be developer-focused, but we also usually see a few hardware and software announcements at Google's keynote. Considering that the event date is inching closer, we have compiled a list of everything we expect to see at the Google I/O 2022 developer conference.
Google I/O 2022: What to Expect from Google's Annual Event
Google I/O 2022 Event Date and Time
As announced last month, the annual Google I/O 2022 developer conference is scheduled to run from May 11 to May 12. The keynote with new announcements is expected on May 11. Like last year, the event is completely free and virtually open to everyone. Held at the Shoreline Amphitheatre in Mountain View, I/O 2022 event will be broadcast in front of a limited live audience.
You can register for the event from Google's dedicated I/O 2022 website right here. Registering for the event will grant you access to save content, get recommendations, or chat in I/O Adventure virtual experience.
Where to Watch Google I/O 2022
You can watch Google I/O 2022 live from Google's official YouTube channel. At the time of writing this article, the exact link for the event is not live. If you are interested in developer-focused keynotes instead, keep an eye on the Google Developers YouTube channel and the I/O website.
Google I/O 2022 Expectations
Android 13
As is always the case, we expect Google to unveil the latest iteration of Android — Android 13 Tiramisu – at the event. Thanks to developer previews, we have a rough idea of the top Android 13 features ahead of the release.
Key highlights of Android 13 we know so far include themed icons for third-party apps, app-specific languages, redesigned media player and output picker interface, and a weekly view in the privacy dashboard. That said, do keep in mind that Android 13 brings incremental changes over Android 12, and you shouldn't expect drastic changes like we saw last year.
We have seen two Android 13 developer previews so far. Looking ahead, Google will release four beta builds before the final release sometime in the third quarter of the year. Here are the Pixel phones that will receive the Android 13 update:
Google Pixel 4
Google Pixel 4 XL
Pixel 4a
Google Pixel 4a (5G)
Google Pixel 5
Pixel 5a (5G)
Google Pixel 6
Google Pixel 6 Pro
Pixel 6a
Google Pixel 6a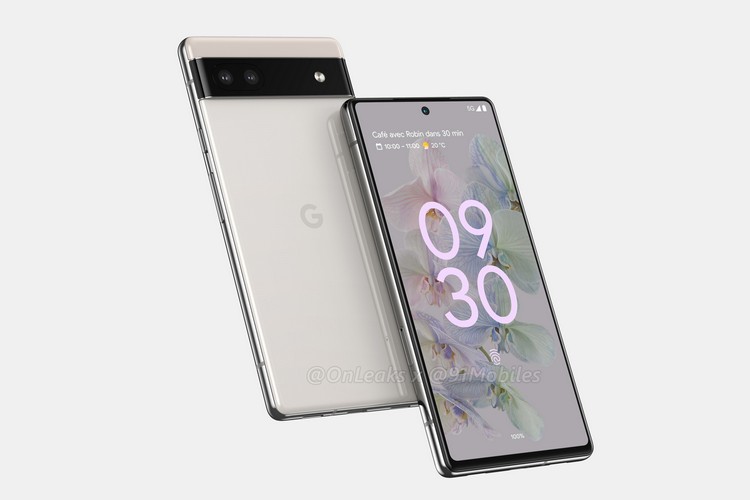 Over the past few months, there have been multiple leaks and rumors regarding Google's next budget smartphone, the Pixel 6a. And the rumor mill suggests that it will be unveiled at the Google I/O 2022 conference.
Based on the leaks, we could expect a 6.2-inch OLED display, first-gen Tensor chipset, Pixel 6's design, 12.2MP primary + 12MP ultra-wide rear cameras alongside 8MP front camera, 6GB of RAM, and 128GB of storage. According to tipster Jon Prosser, Google will announce the Pixel 6a at the event, with availability set for July 28. Moreover, this will be the first Pixel phone in the a-series to launch without a headphone jack.
Will Pixel 6a Launch in India?
Last year, Google announced that it will make the Pixel 5a 5G available in only the US and Japan. The Pixel 5 didn't launch in India either. The only Pixel phone that Google is officially selling in India right now is the Pixel 4a, which launched back in October 2020. Since it's been a while since Google launched a new budget Pixel phones in India, there is a possibility that the company could bring the 6a to the country. However, there is no official confirmation on this yet, and it's better not to keep your hopes up on this one.
Pixel Watch
Also expected to be unveiled at the I/O 2022 event is Google's long-rumored Pixel Watch. Speculated to run Wear OS 3, the smartwatch is likely to offer a round bezel-less screen with Orange, Gray, and Blue watch straps. Features expected in the Pixel Watch include a heart rate monitor, a SpO2 monitor, ECG monitoring support, and more. Fitbit integration is also said to be in the works. One supposedly unique feature of the Pixel Watch is the option to control the smartwatch with skin gesture controls.
New Nest Hub Devices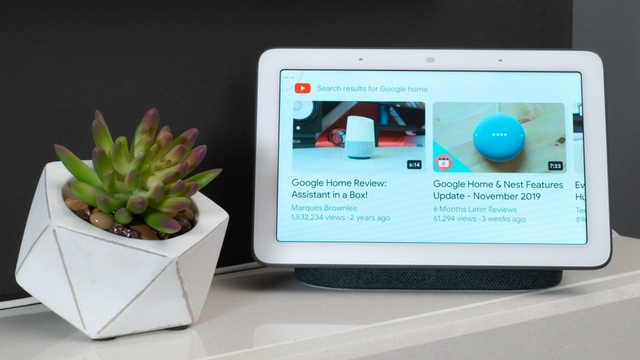 Going by a recent report on 9to5Google, Google may launch a new Nest Hub with a detachable tablet form factor. According to the report, the Nest smart display will have a removable screen that you can use as a tablet. Meanwhile, the base portion equips the speaker. We could also expect newer versions of the company's existing smart speaker lineup, such as the Nest Audio speaker and Nest Mini.
Pixel Fold / Pixel Notepad
To wrap up the list, we have Google's long-rumored foldable Pixel Fold. It is now expected to launch as the Pixel Notepad. Google may offer us a first look at the compact design of the Pixel foldable, which will have the Tensor chip under the hood. As 9to5Google reports, Google may price the Pixel Notepad lower than the Galaxy Z Fold 3 at around $1,799.
Although we doubt Google would launch the foldable at the event, we could expect to see at least a teaser. Google will rival the likes of Vivo X Fold, Oppo Find N, Xiaomi Mi Mix Fold, and Samsung's foldable offerings.
Get Ready for Android 13 and Pixel Hardware at Google I/O 2022
With less than a month to go, Google I/O 2022 is right around the corner. As always, we will be covering the conference as it happens to bring you updates on what Google has planned for this year. Hence, stay tuned for further updates. So, what are your expectations from Google I/O 2022? What announcement are you most looking forward to at the event? Do share your thoughts with us in the comments.