Clash Royale has been enjoying its time as one of the most popular games on mobile devices. It combines the goodness of card games with a touch of strategy to create something more unique and exciting for the casual gamers out there. The game offers a unique deck building and card battling system that makes it much more exciting for new players and even veteran card game players. If you have been looking to try out some new games that are similar to Clash Royale in terms of gameplay elements, then you've come to the right place. We have the best Clash Royale alternatives (free and paid) that you can try out right now and enjoy the unique gameplay on your device.
Best Games Like Clash Royale in 2020
1. Hearthstone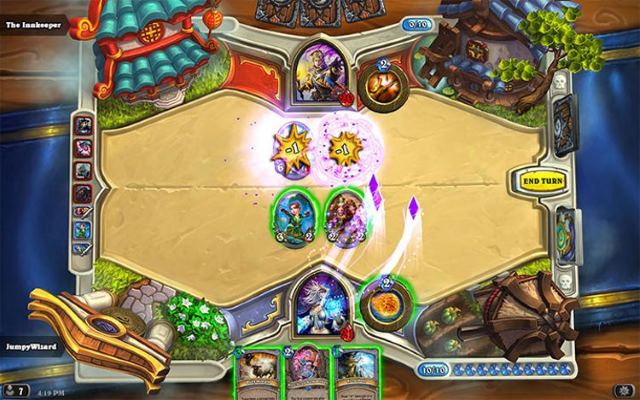 What is it? Strategy Card Game
Why You Should Try it? Originally launched as Hearthstone: Heroes of Warcraft, Hearthstone is a card-based strategy game, in which you collect cards to create a powerful deck. Your objective is to form a roster and take control of a dynamic battlefield. The game also lets you cast magical spells on your friends to create a chaotic environment.
The best of Hearthstone is the fact that it features some of the iconic heroes from the world of Warcraft like the Lich King, Illidan, Thrall, and more. You can also craft your own powerful cards and compete in real-time PvP games. And if you are not someone who likes to play online, then you can also indulge in rich single-player missions. Overall, Hearthstone is a really good card-based strategy game if you are looking for a title that requires you to think and act quickly.
Download Hearthstone: Android (Free); iOS (Free)
2. Urban Rivals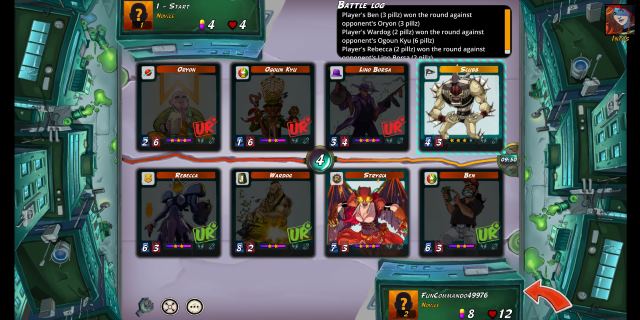 What is it? Strategy Card Game.
Why you should try it: Urban Rivals is a cool mixture of collectible card games and role-playing games. This game combines the elements of both these genres to deliver the best experience for casual users. Unlike other trading card games, Urban Rivals has a lower learning curve, perfect for casual mobile gamers. There are only 8 cards required in a deck to compete in this game which gives every user be it new or old, an equal chance to compete against each other. Make each individual card stronger by giving it experience points and unleash chaos upon your enemies. Fight your way through toughest opponents and become the champion in this simple card game.
Download Urban Rivals: Android (Free); iOS (Free)
3. Order & Chaos Duels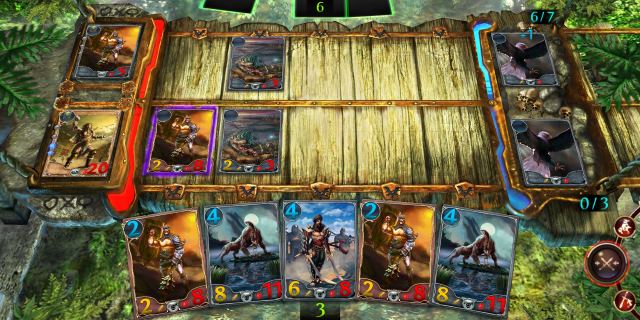 What is it? Card-trading game
Why You Should Try It: Order & Chaos is a collectible trading card game that lets you take on your friends or other players for leaderboard supremacy. The game has a ton of cards that you can collect and they all have the heroic fantasy art style of the Order & Chaos games. Order & Chaos has a great power-packed online multiplayer mode to indulge in. You can also optimize your deck for battle in solo or online multiplayer PvP modes. The game has a bit of a learning curve, but it's a lot of fun once you get used to it.
Download Order & Chaos Duels: Android (Free); iOS (Free)
4. Badland Brawl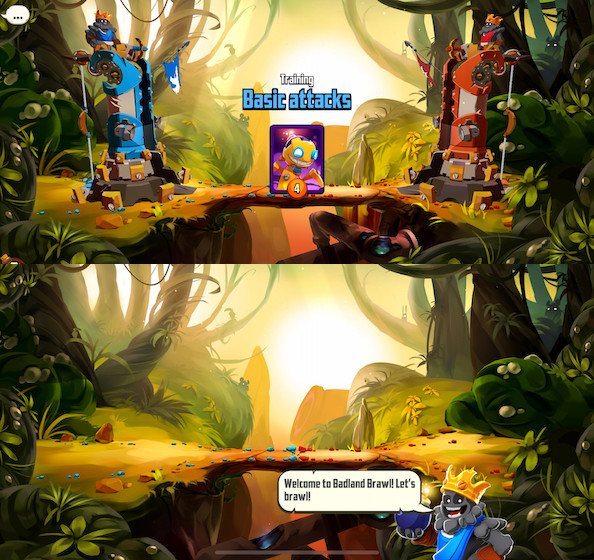 What is it? Strategy Game
What makes Badland Brawl an able alternative to Clash Royale is an intriguing physics-based gameplay wherein you can battle with your friends and other players from around the world. So, if you find Clash Royale's gameplay a bit less fun-loving, it can be a great substitute. The game demands you to build unique chain reactions to outsmart your rivals. Just like Clash Royale, it also allows you to create a tribe and build your own community.
If you don't like to indulge in an epic war, you can challenge your tribemates to private duels. With a ton of mysterious Badlands eggs to grab and dozens of crazy characters to choose from, the gameplay has got enough twists to keep you hooked for more. Even on the mind gaming aspect, Badland Brawl comes quite close to Clash Royale as you need to craft tactical brawl parties and use them smartly to outwit your rivals.
Download Badland Brawl: Android (Free), iOS (Free)
5. Spellbinders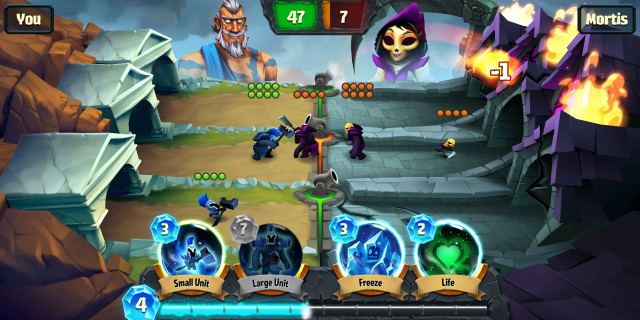 What is it? Strategy game.
Why You Should Try It: Spellbinders is a strategy game that closely resembles Clash Royale. Instead of collecting cards to form a powerful deck, Spellbinders lets you directly jump into the battlefield and destroy your opponent's base before they can destroy yours. So, think of it like Clash Royale without the cards.
You can choose your favorite Titans and command an army of minions to dust off your favorite spell book. You can also climb the ranks in the weekly leagues and put your skills to test for the grand trophy. It's a really good Clash Royale alternative if you are bored of the card collecting experience.
Download Spellbinders: Android (Free); iOS (Free)
6. Deck Heroes: Legacy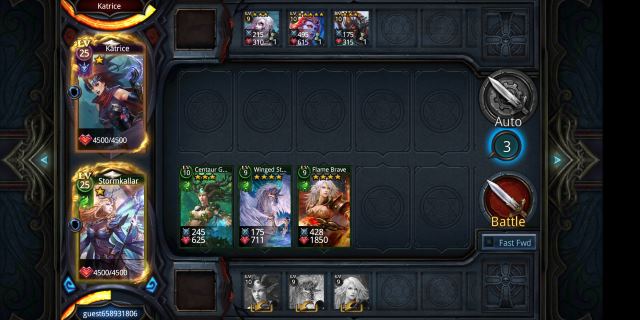 What is it? Trading Card Game.
Why You Should Try It: If you are looking for a Clash Royale-like game with a storyline, then Deck Heroes: Legacy is the one to play. Your objective in the game is to try and build a kingdom. But wait, it's not as easy as it sounds. You'll be constantly attacked by various opponents, and you'll have to recruit heroes and mighty creatures to protect your kingdom. The graphics and animations of Deck Heroes: Legacy are far better than the original 'Deck Heroes' title. It's truly one of the most visually appealing titles in the list. However, you truly have to play the game for an extended period of time to unlock more cards and opportunities.
Download Deck Heroes: Legacy: Android (Free); iOS (Free)
7. Cards and Castles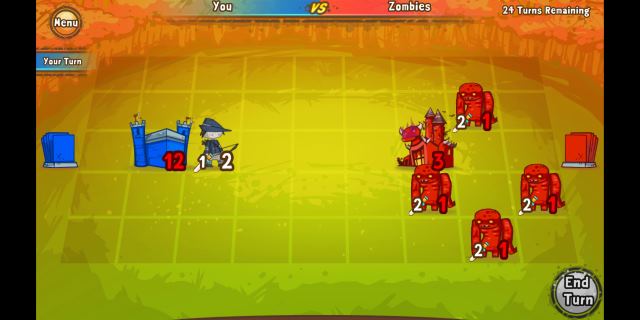 What is it? Strategy Card Game.
Why you should try it: If you are looking for a card game that does not require a lot of thinking and strategy then you should try Cards and Castles because this game is developed for the casual mobile gamers out there. The game offers a lighthearted cartoon theme where you build your castles and battle against other players in a card fight. Use your spells and powers to defeat your enemies in exciting and fast paced card battles. Get ready to take on tough opponents in single player mode or go against other players from around the world in head-to-head multiplayer mode. Bring your army in the form of cards and go to war.
Download Cards and Castles: Android (Free); iOS (Free)
8. Tower Conquest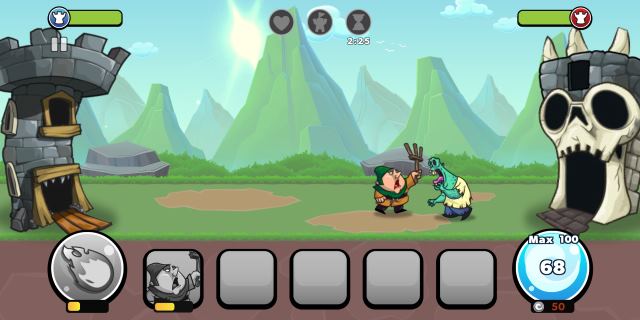 What is it? Strategy Game.
Why You Should Try It: Much like Clash Royale, the basic premise of Tower Conquest is to gather your army and resources to fight the enemies. The game has over five factions, and you get to choose over 70 unique characters, towers, heroes, and more. Tower Conquest revolves around mana pool in which you can use to summon units to the battlefield. Be the first one to take down the tower to emerge as a winner. It's a great alternative to Clash Royale as the overall idea of the game is similar, and the gameplay is super-addictive. You can unlock more units, level up and get numerous achievements to keep the game fresh and relevant for an extended period of time.
Download Tower Conquest: Android (Free); iOS(Free)
9. Gears POP!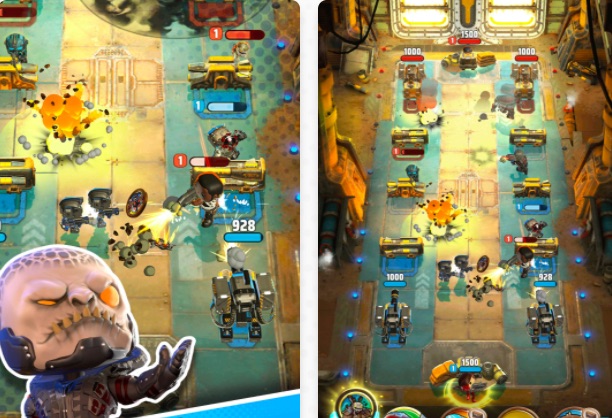 What is it? Tower Assault Game
Simply put, Gears POP! is one of the most exciting tower assault games like Clash Royale. In this game, players have the option to choose from 30 gears of war characters, build a mighty squad, and then take on rivals. Packed with challenging arenas and major leagues, it's designed to test your mettle both as a mighty warrior and a killer strategist. In terms of customization, the app lets you customize your Funko Pop avatar with cool body armor, stylish t-shirts and of course fun-loving stickers.
Based on how well you perform, you will be ranked on the leaderboard. With a myriad of upgrades on offer, you get a lot of opportunities to empower yourself and also upgrade the skills. Oh yes, the game also rolls out coveted rewards and epic bounties so that you will remain motivated to wreak havoc in the rivals' camp and reign supreme at the leaderboard.
Download Gears POP!: Android (Free), iOS (Free)
10. League of Wonderland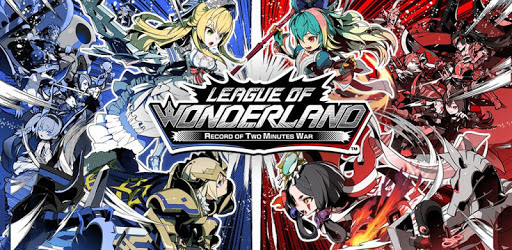 What is it? Real-Time Strategy Game
If you love to indulge in epic battles, chances are high that "League of Wonderland" may win you over right away. The game is packed with characters from fairy tales, myths, and history. And with plenty of customization into the mix, you have the needed freedom to personalize the deck to your heart's liking. Just like Clash Royale, League of Wonderland also requires killer strategies to excel. So, you will need to use heroes smartly to eliminate your rivals' towers. What's more, you can also use the viewer to watch other players battle and bet on the winner to grab lucrative rewards.
Download League of Wonderland: Android (Free), iOS (Free)
Games Like Clash Royal You Should Play
These are the best alternatives to Clash Royale in terms of gameplay and other features. I love tower-defense and card trading games, and I hope you will also enjoy the games we have listed. If you think there are other games that deserve a spot in the list because of their similarity to Clash Royale then feel free to post them below and let us know in the comments section.
---
Load More