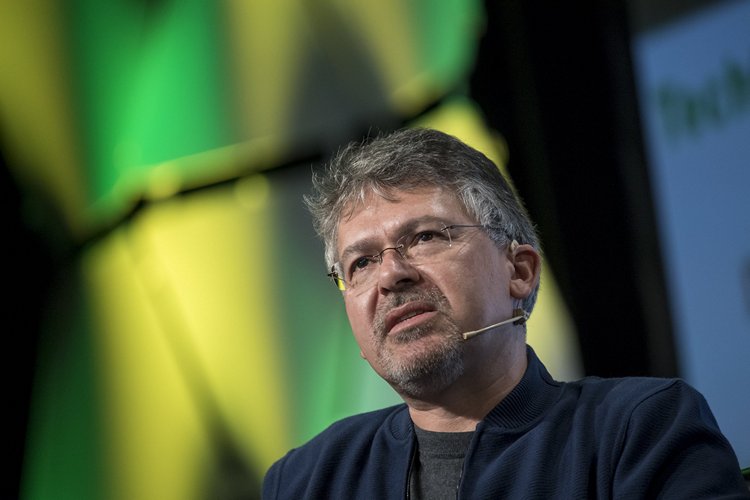 Apple has appointed Google's former head of search and AI, John Giannandrea, as its 'Chief of Machine Learning and AI Strategy'. In his new capacity, Giannandrea will lead a combined Artificial Intelligence (AI) and Machine Learning (ML) team at Apple, and will report directly to the company's CEO, Tim Cook. The development comes just over three months after the former Google exec joined Apple in a move that's expected to help the iPhone-maker enhance its AI capabilities.
In an e-mail sent to all Apple employees at the time of Giannandrea's hiring, Cook had expressed hope that the new recruit will be a great addition to the company. According to him, "Our technology must be infused with the values we all hold dear. John shares our commitment to privacy and our thoughtful approach as we make computers even smarter and more personal".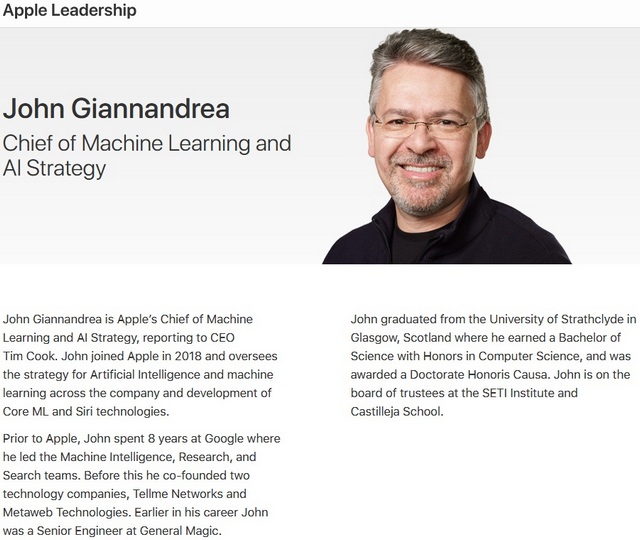 Giannandrea joined Google in 2010 when the search giant acquired a startup called Metaweb, where he was the CTO. At Google, he was in charge of implementing various AI-powered features in Gmail, Search and Assistant as the search giant started its transition towards its stated goal of becoming an 'AI-first' company. He had earlier worked as a Senior Engineer at General Magic.
Meanwhile, Giannandrea's expertise is expected to help Apple enhance the AI capabilities of its voice-based smart digital assistant, Siri, which is still believed to be lagging behind its main rivals, Amazon Alexa and Google Assistant. With Microsoft's Cortana also fast catching up, Apple is said to be aggressively hiring AI engineers to staff its Siri team with a view towards making it a more viable alternative for its more capable rivals.
Featured Image Courtesy: Bloomberg
---