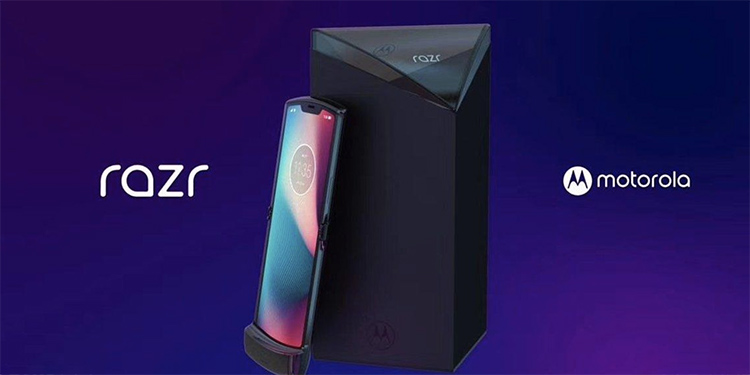 It's 2019, and it looks like every smartphone company is trying to build a foldable phone with their very own twists to it. While Samsung's Galaxy Fold didn't fare too well and the company had to ultimately postpone the launch, others are still going forward with their plans, including the Huawei Mate X. However, if there's one phone that everyone wants to see re-invented, it's the Moto Razr, the classic flip-phone from back in the day, that according to leaks and rumors is being redesigned by Moto to become a foldable phone, with the same flip-design that was all the rage.
While details about the foldable Moto Razr (2019) have been few and far in between, images of the device have now reportedly leaked out on Weibo. Unfortunately, the Weibo post has since been deleted, but Slashleaks has posted the leaked images showing off not only the Moto Razr V4, but also its box, and the accessories that come with it.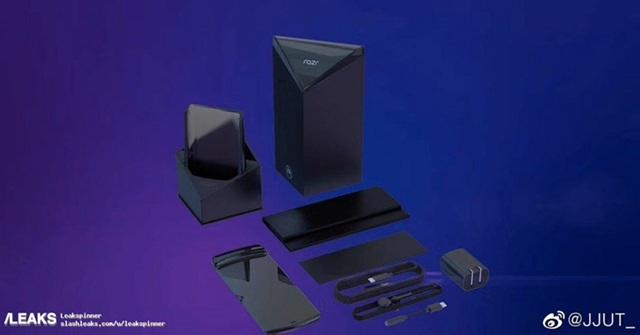 If the images are anything to go by, the Moto Razr V4 does look striking and mean, and Moto has apparently made a box that goes with the sleek and sharp aesthetic of the phone itself. From what we can see in the images, the Moto Razr V4 will come with the usual stuff inside the box including a USB-C cable, a headphone dongle, and earphones. There's also what looks like a case for the phone in the box, which would be interesting to see.
Anyway, we're pretty hyped about the possibility of a folding Moto Razr V4, even though the Galaxy Fold has us a little worried about the durability of foldable phones in general. What about you though, are you excited? Do you think foldable phones are the future? Let us know in the comments.
Featured image courtesy: Slashleaks
---