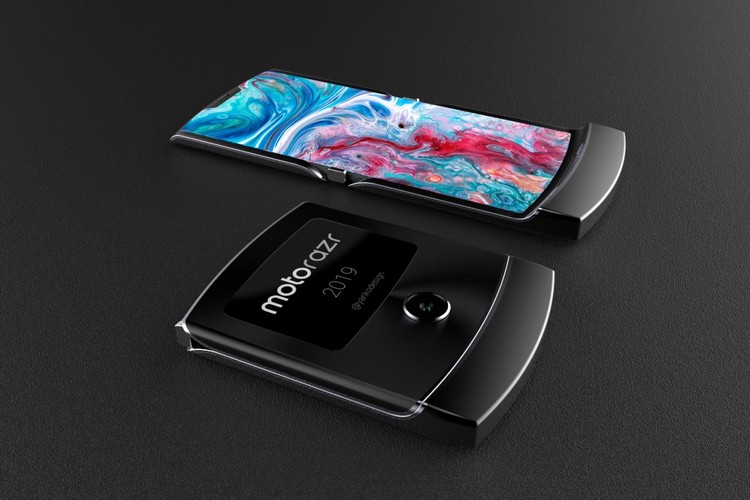 Lenovo is all set to revive Motorola's Iconic 'Razr' brand with an all-new clamshell handset that may well upend the smartphone industry for good. The device, which is said to feature a horizontally folding display, was earlier rumored to launch exclusively on Verizon in the US, but a new report on Dutch tech blog, Let'sGoDigital, now suggests that it will also be available in Europe for €1,500 (around Rs. 1.15 lakh, $1,660), starting this fall (December 2019 / January 2020).
As can be seen from the concept renders by Yanko Design, the device will fold much the same way as regular clamshells phones, but with a folding display that stretches from top to bottom, replacing the physical keypad on standard clamshell devices. As is to be expected, it will convert into a standard smartphone when flipped open. Much like the beloved Razrs of yore, it is also said to have a smaller screen on the outside to show notifications and status icons.
While the latest report doesn't reveal anything about phone's tech specs, earlier rumors seemed to suggest that it will be more of a novelty device that will offer more style than substance in terms of its hardware. According to leaks from earlier this year, the Moto Razr 2019 will come with the Snapdragon 710 SoC, up to 6GB of RAM, up to 128GB of storage and a 2,730 mAh battery.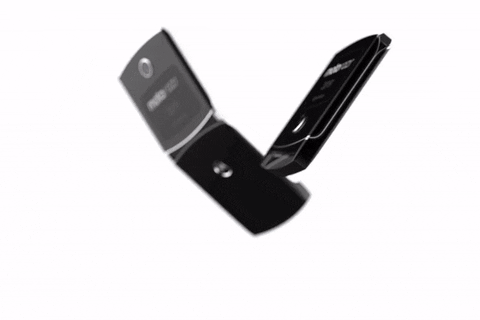 As for the all-important folding screen, it will reportedly be a 6.2-inch panel with a 2142 x 876 resolution, while the outer panel will reportedly be 600×800 pixels. If the rumors hold true, the device will only offer mid-range performance, but its cutting-edge form-factor is already making it a much-awaited device, given that most observers aren't really enthused by how Samsung and Huawei implemented the folding technology in the Galaxy Fold and the Mate X, respectively.
---