Today, I am in conversation with Manish Karnatak, the creator of hugely popular YouTube series Bollywood classroom under the channel name Maniya Ki Duniya. With more than 145k subscribers and 9.7 millions views, Maniya Ki Duniya have won millions of hearts. Though everyone loves Maniya Ki Duniya but very few people know back-story of this channel.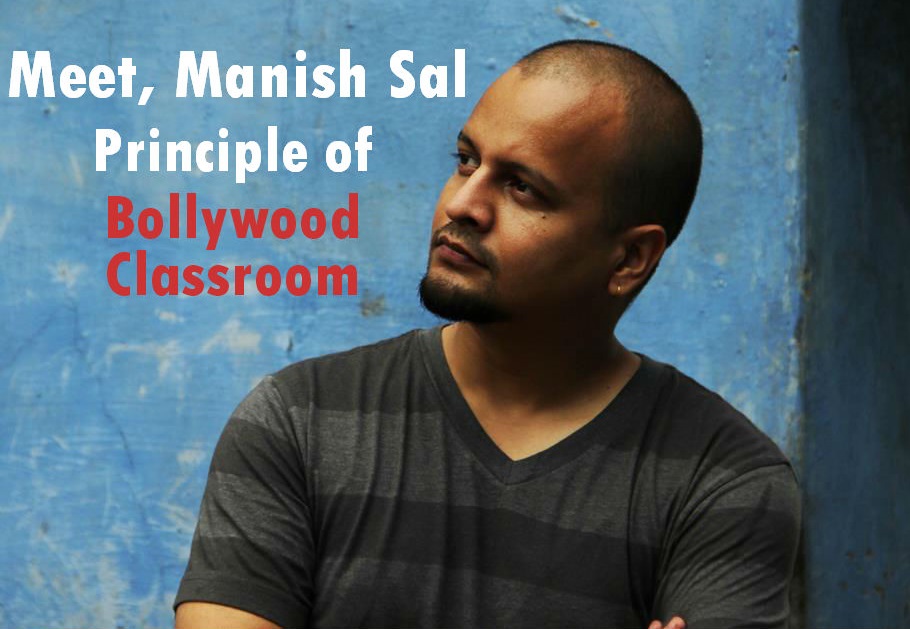 After watching a couple of episodes of Bollywood classroom, I was curious to know a lot of things like who's creating these videos, is it a team activity or managed by one person only, how it got its start, what exactly does it take to create one complete video from beginning to end and many more questions like these.
If these questions keeps you awake in the night, I am going to get you some sleep tonight because today I am going to interview Manish Karnatak who is behind the movement of entertaining masses by creating hilarious YouTube videos.
So, let's just begin.
1. Sal, Please tell us something about yourself, where do your come from, your education, profession etc.
After completing my 12th from Pithoragarh, I joined classes for learning 3D animation and later did a full time course in advertising & design. After completing my education I worked in advertising field for a couple of years and now I work for Radio Mirchi and create Bollywood Classroom videos.
2. Why did you choose to stay so discreet about the identity of the creator of Maniya Ki Duniya?
I haven't kept myself hidden from everyone out of choice, it is like that only. A lot of media coverage has already happened and I am accessible to everyone who's Googling 'Maniya Ki Duniya creator' :P. But being at the backstage and enjoying fame of the characters that i have created is a great feeling.
I want my characters and content to be the main heroes. If you will see comments on the Facebook page or below the videos, you will understand the great connection that the viewers have developed with the characters of BC. Here's an example,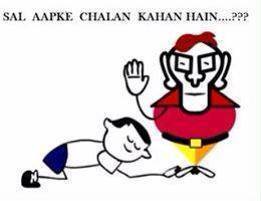 3. What was the inspiration behind Bollywood Classroom (BC)?
Actually, I used to crack jokes like these with my friends where I used to break hindi movie songs to dig deeper meanings out of them and my first video, which was Duniya mein Ayi ho to kya karna chahiye was a part of these jokes only. One day, I created the sketch and uploaded the video on YouTube. I didn't even care to track the number of views on the video. After a couple of days, one of my friend sent me this video on WhatsApp without even knowing that I was the one who created this video.
He was like, 'Ye dekh tere favorite song pe kisi ne mast video banaya hai'
At that time the first video reached 5k views and i thought of creating one more video, people enjoyed that too and started expecting more of these videos. After third video people started asking about YouTube channel link, Facebook page, Twitter handle in comments below the video and that's when i thought of continuing this project.
Since, Maniyakiduniya name was already taken on YouTube so i had to choose ManiyakiduniyaHD.
In one sentence if you will ask me, I'll say its the people who loved and supported Bollywood classroom have inspired me to create these videos one after the other.
4. What was the idea behind the character of the student and the teacher? Have you drawn inspiration from any real life people?
First thing that hit my mind when I thought of creating the video was that it had to be short and sweet and for that I wanted to create a particular format. The classroom format synced well with what I had in my mind because everyone can relate to it. The characters are sketched with a rough hand because I wanted to create the look of the classroom little rusty.
After designing the whole scene, when it came to the voice and other activities of a character, I took it from some real life experiences of mine. For instance, the taunting behavior of the teacher in the video resembles a school time teacher of mine.
But all other characters such as Sanpas, Dhunki and Gullu were developed with the flow only. They weren't taken from any of my real life experience.
5. How do you make these videos? Please take us through the process, right from ideation to execution
The whole process of ideation, animation, voicing and final uploading on YouTube is done by me only.
However, the new project which is Dhunki self defense classes is not handled by me alone. One more guy whose name is Pankaj has voluntarily joined with me on this project.
6. Are you planning to hire fresh talent like yourself?
That depends. For instance, If a brand wants to join with Bollywood Classroom, or want us to create content for them then I can think of hiring people based on the requirement and talent.
However, If a fresh talent wants to join in voluntarily, and have some great idea on which we can work together, then I am always open for that. Actually, It's like a platform where fresh talent can show their creativity in front of an already connected and loving audience.
7. What is the business model of BC? How are you planning to monetize your content?
As you might have seen that SnapDeal has already started sponsoring our videos, apart from SnapDeal many other brands have approached me for promoting their brands in the videos. But why I have selected SnapDeal and not others because they don't interfere in the content, and that's why we could work it out so well and as long as advertisements or promotions stay out of the story-line, I am ready to collaborate with brands for promotions.
For me, foremost thing is the quality of the videos, monetary benefits or business model comes later.
8. A recent trend is collaboration of digital content creators. For instance AIB had collaborated with Superwoman for a video. Can we expect any such integrations from BC?
Yes, I have had talks with both AIB and The Viral Fever, regarding collaborating on a few projects but nothing substantial has happened as of now. The main reason is that I don't have a team here, It's just me who manages everything from beginning to end and on the other hand these channels have a dedicated team of people.
Sometimes, It makes me happy that Mania Ki Duniya is one of the top 3 comedy YouTube channels in India, unlike other two channels having a proper team. But at the same time it restricts me from doing things which I really want to do like collaborations and producing more quality content.
But, you will see some collaborations soon. 🙂
9. Tell our readers 5 things about yourself that nobody else would know
First is that Maniya is my nickname.
I love to wear colorful undergarments. 😛
I am not much fond of hair on my head, so i remain bald.
My relationship status might change this year. From single to ..
I make very good shakes and cook delicious food.
I hope you enjoyed the interview and got answers to your questions which you had in your mind. If you still have any question, feel free to ask in comments below the post. I'll try to get them answered for you.
SEE ALSO: 20 Hilarious Indian Memes (Pics)
Also, don't forget to share this interview with your friends on Facebook, Twitter etc.