YouTube is one of the most popular platforms out there and unarguably the most popular video platform, but you already know all this. And you also know that there are many other useful features like subscriptions and watch history that can be used when you have signed in to YouTube. But to do that, you need a Gmail account, right? Well, not really. You can create a YouTube account without ever needing a Gmail account. This can come in handy especially when you are worried about privacy concerns while using Google products. You can also create multiple YouTube accounts without creating a corresponding number of Gmail accounts. So without further ado, here is how to create a YouTube account without Gmail:
Create YouTube Account Without Gmail
This method allows you to use YouTube and all its features without needing to use any other Google product. You can use any other email address – work or personal – for this method. Here are the steps for that:
Firstly, make sure that you aren't logged in to a Google account anywhere else on the same browser. Then go to YouTube and click on "Sign in" on the top-right of its homepage.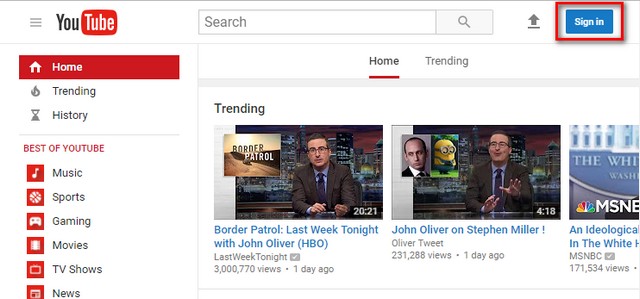 This will take you to the Sign In page. Here, click on "More options".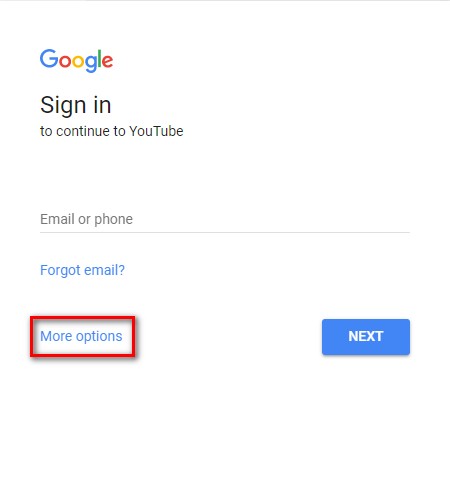 You will now see two options. Click on the one that says "Create account".
You'll now land on the "Create your Google Account" page. The form that you see on this page will be different from the one that you see when you create a new Gmail account. The difference – under "your email address", you will see a link that says "I would like a new Gmail address". Clicking on this will take you to the usual page and the text will change to "I prefer to use my current email address". Fill this form with the email address that you want to use for YouTube and then click on "Next step".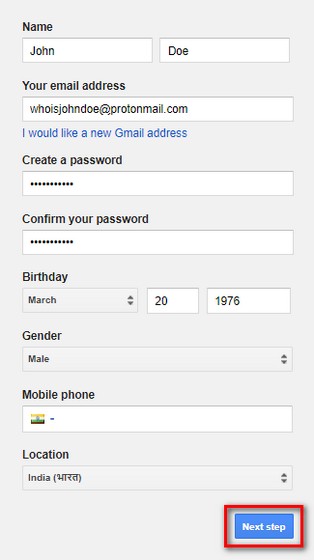 On the "Privacy and Terms" pop-up, click on "I Agree". You'll have to scroll to the bottom of that pop-up to be able to see that button.
You'll now have received a verification email from Google on the email address that you used to sign up. Open that email and click on the link given.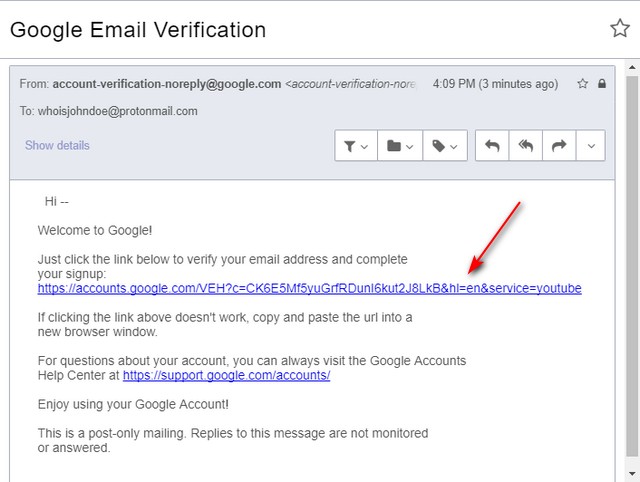 Clicking on that email will open a new tab that has a button called "Continue to YouTube". Click on it.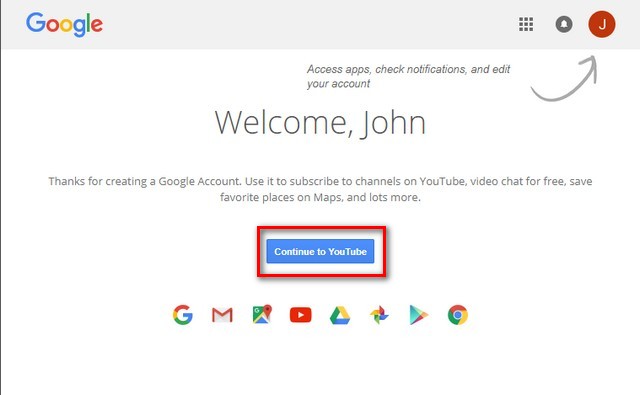 Now you will be taken to YouTube signed in with your email address that is not a Gmail one.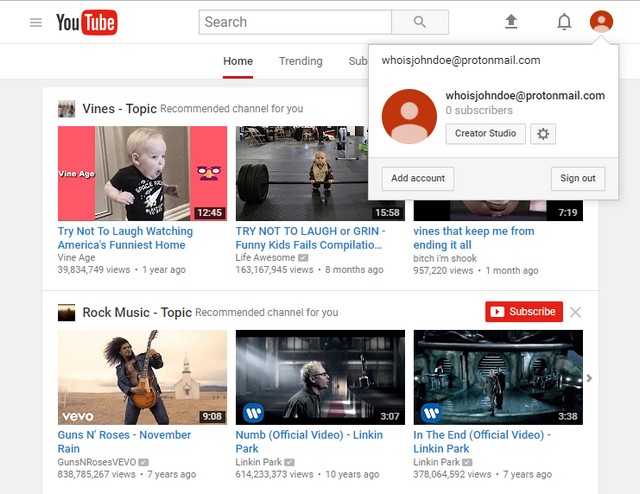 You can use this method to create as many YouTube accounts as you want – without ever needing a single Gmail account.
SEE ALSO: How to Play YouTube Videos With Screen Off
Create YouTube Account Without Gmail With Ease
Now that you know how to create YouTube accounts without Gmail, you can use any other email address to access all the features of YouTube. While there may be a few other ways to do the same task, this is one of the easiest and the most reliable ones that you can use. Regardless, if you know of any other way, I would love to hear from you in the comments section below.