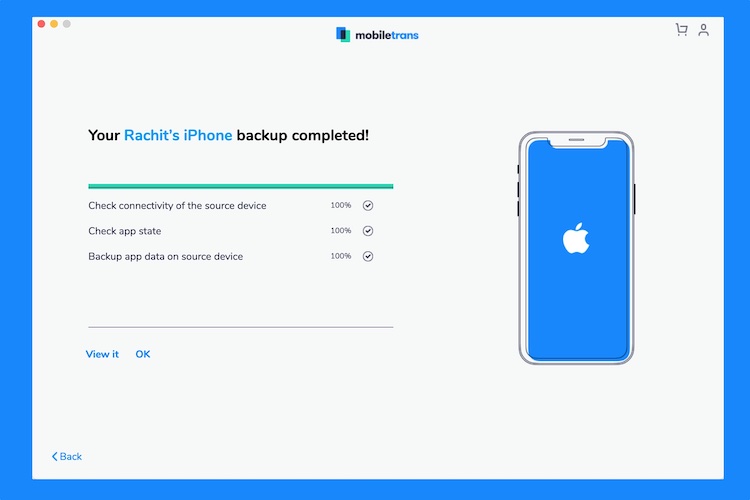 Line is a popular chatting application that lets people send messages, make phone calls, video calls, and more. My favorite feature of Line chat is the extensive selection of stickers that are not available on popular chatting applications like WhatsApp. That's why I use Line as my messaging application. And for safety purposes, I create and keep a local backup of my line chats, so I don't lose them even if I lose or brick my phone. In this article, I am going to show you how you can create a local backup of Line chat on iPhone and Android devices.
Create Local Backup of Line Chat on iOS and Android
Just like other messaging apps, Line allows users to create cloud backups. Whether you are using Android or iOS devices, there are multiple methods that you can use to backup Line chats on Google Drive and iCloud.
To create cloud backup of Line chats on iOS, open Line and go to Settings -> Chat -> Chat history backup, and tap on "Back up now".
On Android phones, go to Settings -> Chats -> Backup and restore chat history, and tap on Backup to Google Drive.
But I don't use either of these methods for Line and all my chat applications. It's because while messaging apps like Line offer end-to-end encryption, your online backups are not encrypted. So, theoretically, anyone with access to your Google Drive or iCloud account can read those chats. I, for one, am a little bit hesitant and thus like to keep an offline backup of my chats.
Creating Offline Backup of Line Chat Using MobileTrans
To create a local backup of my Line chats, I use a third-party backup manager app called, MobileTrans. You can download it by going to Wondershare MobileTrans website for free. It is available for macOS and Windows devices. Note that the free version has limited features, and you will have to unlock the paid version to get all the features. What I like about their website is that they have official guides for all the features that the app has to offer.
Okay considering, you have downloaded and installed the app, the process of backing up your chats is pretty easy. Just follow the steps, and you will be done in no time.
1. Launch the app and then connect your phone to your computer. I am using MobileTrans on my Mac to take a backup of line chat on the iPhone.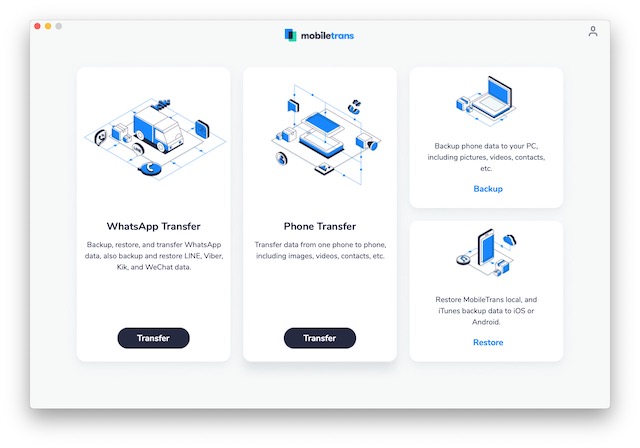 2. Here, click on the Transfer button under the "WhatsApp Transfer" menu.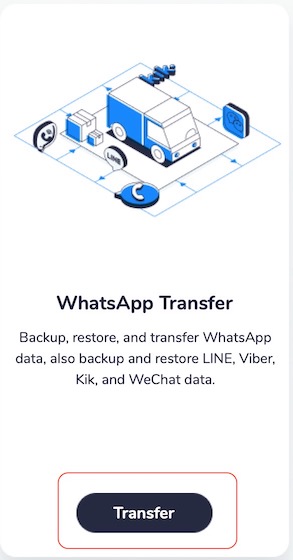 3. Now, select Line and click on the "Backup" button.
4. Finally, click on Start to start the backup process.
5. A backup screen will appear that will show you your backup progress. Depending on the amount of data, it can take several minutes, so be patient.
Create Offline Backup of Line Chat
The biggest benefit of creating a backup like this is that you can transfer the backup to a new device. That means you can change devices without losing access to your old chats. I mean, how cool is that. As you can see, MobileTrans makes it easy to create an offline Line chat backup. So download the app and try it for yourself.
---
Load More