We've already brought you some of the best games for PlayStation Portable (a.k.a PSP) and if you are rocking the next version of the console, PlayStation Vita then we've got you covered as well. Today, we bring you some of the best games that you can enjoy on the go on your PS Vita. These games will make your experience with this powerful handheld even more amazing than before. So, make sure to check the best games for PS Vita. Below are 15 of the most amazing games available on PS Vita. If you want to have a good time then you should definitely check these games out.
1. Final Fantasy X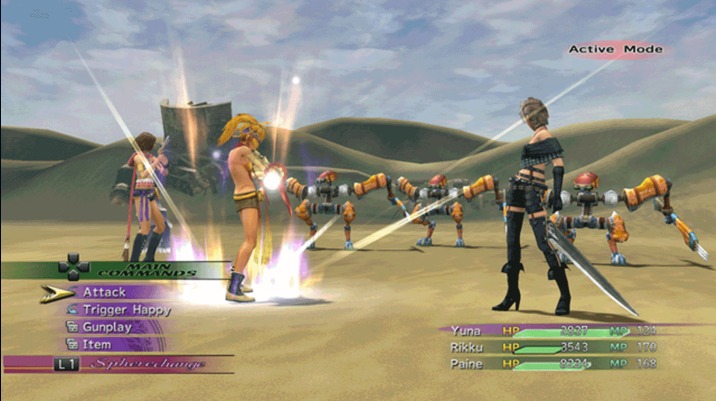 What is it? RPG.
Why you should try it: Released originally on the PlayStation 2, Final Fantasy X is a remaster of both Final Fantasy X and X-2 for the PlayStation Vita. The game combines the stories of both these amazing games. You get to experience the amazing story and gameplay of these classic games on your PS Vita on the go. The graphics have been completely revamped and the game looks extremely beautiful on the handheld. Everything else is still the same including the controls and the gameplay. The music has been retouched and refined a little to make the gameplay more immersive. If you haven't played the FFX and FFX-2 then you need to pick this up as soon as possible and enjoy the genre defining gameplay.
Buy from Amazon: $30.99
2. Spelunky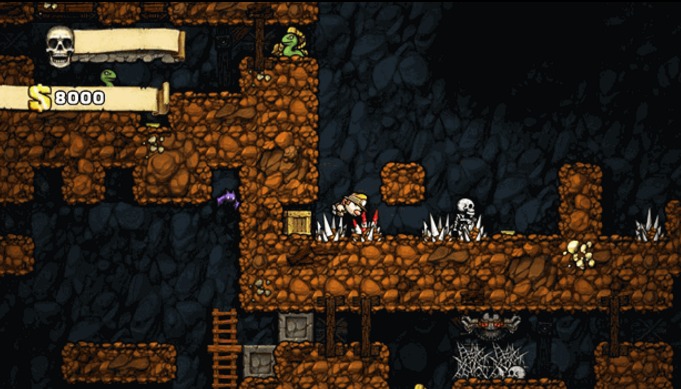 What is it? Platformer, Adventure.
Why you should try it: Some games just want to watch you pull your hair out with agony and frustration but you still can't stop playing them. Spelunky for PS Vita is one of these games that tests your patience and virtue. You are gonna die in this game and by die, I mean die a lot. At every possible turn, you will die and you will regret it but the game will keep you hooked. This dungeon crawling adventure is all about trial and error. You will die here, you die there but in time, you will figure out how to clear the level. The game sounds frustrating but it's pretty fun and addictive once you start playing. So you better start this deadly adventure right now.
Buy from the PS Store: $14.99
3. Terraria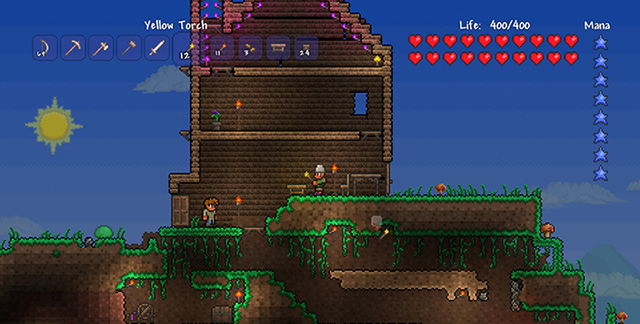 What is it? Adventure, Sandbox.
Why you should try it: If you're a fan of Minecraft like sandbox adventures then you should definitely try out Terraria, an action adventure sandbox game developed by Re-Logic. The game, which was initially released for Windows devices back in 2011, was ported to a number of popular consoles, including the PS Vita, allowing you to go forth on your pixelated adventure on the go. Explore, dig, fight, and build in this action packed adventure which offers over a dozen different environments, a detailed crafting system and a plethora of enemies that you'll encounter. The game has also been optimized for PS Vita's touch screen controls so you won't face any issues on that front either.
Buy from Amazon: $24.00
4. LittleBigPlanet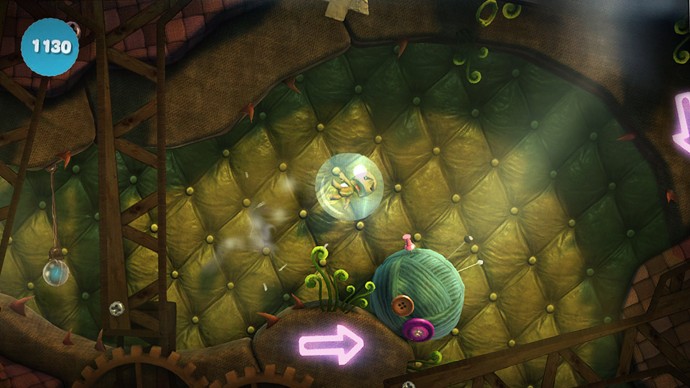 What is it? Platformer.
Why you should try it: One of the PlayStation's most loved games on both PSP and PS Vita. If you haven't played LittleBigPlanet before then this version is the perfect one for you because it offers amazing graphics and fluid controls. The game looks extremely good on the PS Vita. Start your exciting adventure with your little wooly friend. Explore the vast world of LittleBigPlanet and solve all the puzzles. Help Sackboy in his little adventure and play with up to 4 other players in an online multiplayer mode to make the gameplay even more exciting.
Buy from Amazon: $34.99
5. Mortal Kombat
What is it? Action, Fighting.
Why you should try it: The evergreen fighting game, Mortal Kombat, is also available on the PS Vita and you should definitely try it out if you want to get your fix of the most gruesome action-packed combat on the go. Mortal Kombat for the PS Vita features most of the franchise's beloved characters which you can choose to take on a one-on-one fight till the death. Each character comes with its own unique set of special moves, finishers and fatalities that you can use to take down your opponents. Whether you wish to play alone against AI or against a friend, Mortal Kombat is a must have for all PS Vita users out there.
Buy from Amazon: $24.99
6. Hotline Miami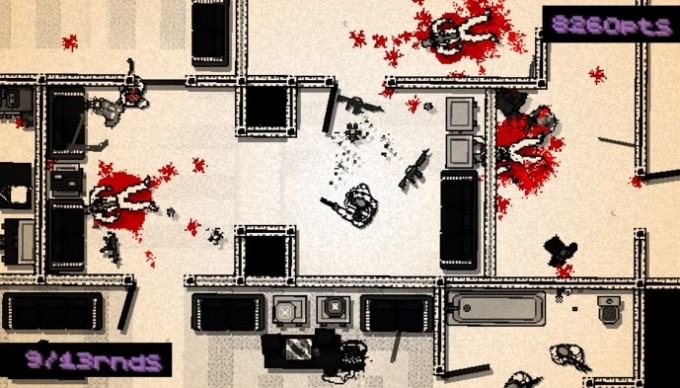 What is it? Action.
Why you should try it: Experience the brutal world of Hotline Miami on your PS Vita. You are on a mission to eliminate the underworld from Miami and nothing is going to stop you. You are going to use brutal methods, skull crushing close combat, and deadly guns to make sure that no criminal elements are left alive. Figure out the most suitable way around enemies and take out your most deadly foes with perfect planning. Get ready to punish those who are running the underworld in your city. You are out for blood and blood is what you will get in this violent game.
Buy from Amazon: $64.11
7. Killzone: Mercenary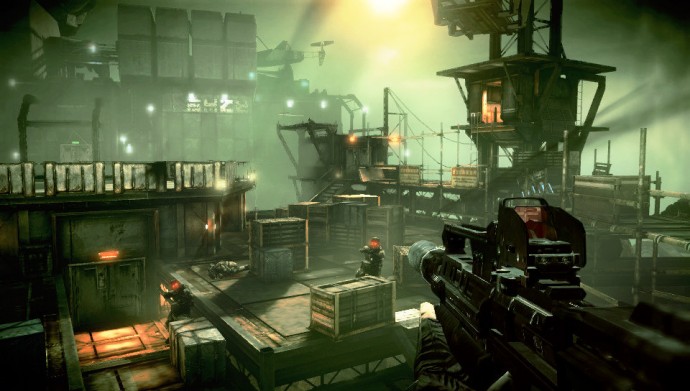 What is it? First-Person Shooter.
Why you should try it: Bring the war to your PlayStation Vita with Killzone: Mercenary. Become the ultimate mercenary and take down your enemies, sometimes even your friends. Sell your talents to the highest bidder and make your name as the deadliest mercenary in this game. Killzone lets you utilize the PS Vita's touch screen to launch weapons and hand-to-hand combat. You can also go head to head against a team of other players in online multiplayer.
Online shootouts are even better with friends where you can test your mettle and see who is the best mercenary out of all of you.
Buy from Amazon: $30.98
8. Tearaway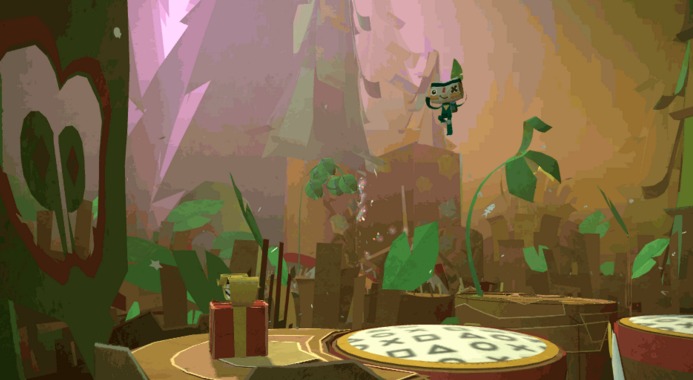 What is it? Adventure.
Why you should try it: Embark on a complete new adventure from the same developers who brought you LittleBigPlanet. Take the unique new character who has travelled from a different dimension to deliver a very important message to you. Tearaway utilizes all the amazing features that are only available on PS Vita which makes it one of the most immersive games available on PS Vita. If you liked LittleBigPlanet then you are going to find yourself falling in love with this game because it takes the same idea and turns it into even more exciting and interesting game for you.
Buy from Amazon: $19.99
9. Uncharted: Golden Abyss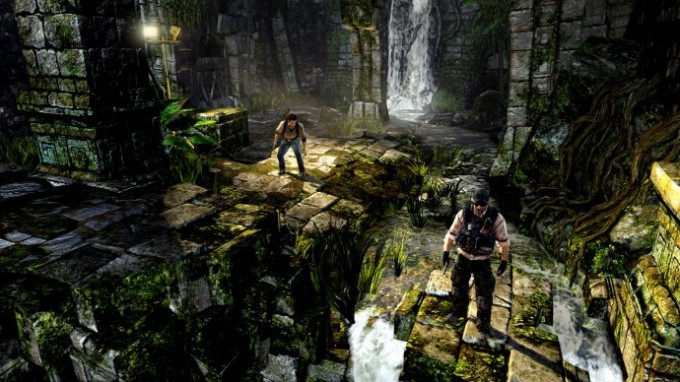 What is it? Action, Adventure.
Why you should try it: Delve right into the action-filled journey of Nathan Drake who is exploring the secrets of a mysterious Spanish sect that has left tons of dead bodies behind it. Drake is exploring the vast jungles, dark caverns, and temples in search for this bloody sect. Get ready to experience the Uncharted land in a way that you have never seen before. Touch, tilt, and steer your PS Vita to get the most out of this amazing game. The rich storytelling of this game looks even better on the sharp OLED display of your handheld. Enjoy the spectacular graphics and rock solid controls of Uncharted: Golden Abyss on your Vita.
Buy from Amazon: $17.49
10. Rayman Legends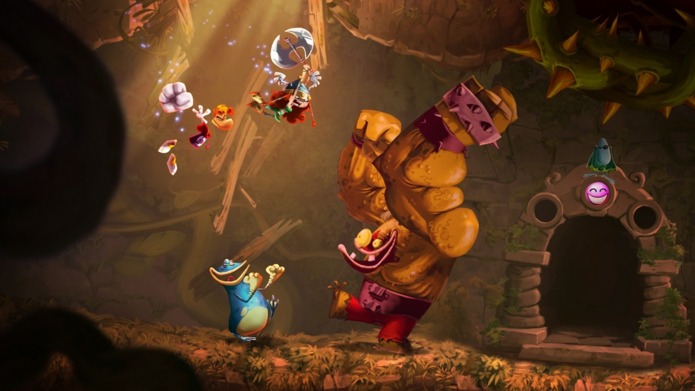 What is it? Platformer.
Why you should try it: Rayman is back and this time he's coming to your PS Vita with an all new adventure along with his trusted friends. Rayman Legends is the biggest Rayman game ever and it features a vast world filled with endless possibilities. This is the same game as available on home consoles. It offers numerous modes and features that will surely keep you interested in the game for a long time. Play the missions or beat the score in online modes, it all depends on your mood. You can even tag with your friend in co-op mode and complete the levels in an all-new way. Get ready for exciting new adventure and action packed gameplay with Rayman Legends.
Buy from Amazon: $39.95
11. Guacamelee!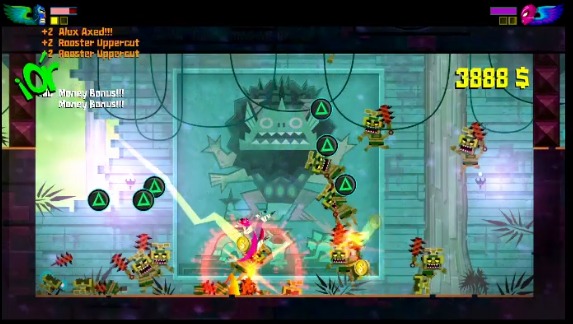 What is it? Action, Platformer.
Why you should try it: Get ready to rumble with the legendary luchador. You are a regular farm guy until you find the legendary luchador mask. Now, it's your responsibility to save the kidnapped girls and defeat the evil boss before he merges our world with that of the dead. Get ready to perform the insane wrestling moves and combos on your enemies. Uppercuts, super slams, flying elbows, everything's a go in the Guacamelee. Use your fists to battle evil throughout the Magical Mexican realm where living and the dead are against you. Getting the PS Vita version of the game also grants you access to the PS3 version, so go get it before it's gone.
Buy from the PS Store: $14.99
12. Persona 4 Golden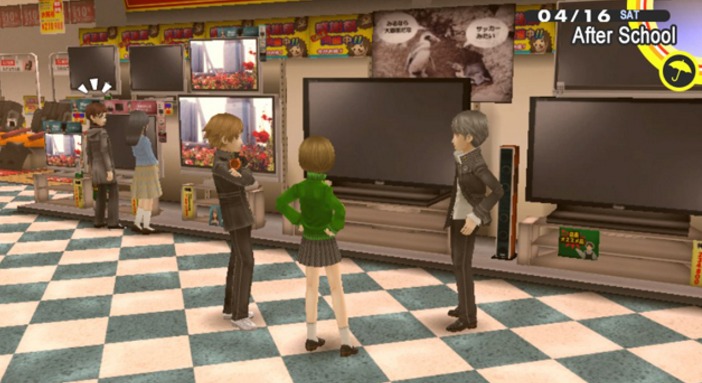 What is it? RPG.
Why you should try it: One of the most popular and highly celebrated RPG is now available for the PlayStation Vita system. You can enjoy the rich storytelling, fluid combat, persona management, and heavy RPG elements directly on your PS Vita on the go. Persona 4 Golden brings all the awesome elements of the series to your handheld so you can experience the intricacies of the persona world. Solve the mystery of all these murders happening in this peaceful city of Japan.Solve the puzzles and make sure you catch the culprit before they bring more devastation to this community.
Buy from Amazon: $23.40
13. Velocity 2X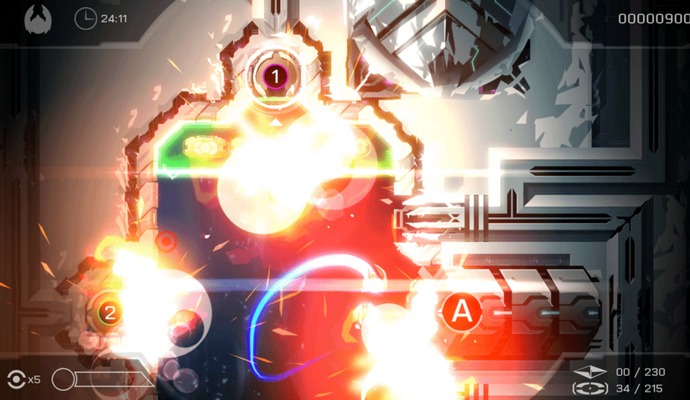 What is it? Shooter, Platformer.
Why you should try it: Fast paced space shooting action meets exciting platforming adventure in Velocity 2X. Fly around space and outsmart your enemies in a spaceship combat and then get out of the ship and kick some alien butt with your guns. Experience the explosive action, spectacular graphics, and a rich background music in this game. Get ready to blow things up and save the galaxy from the evil race of Vokh. Solve some puzzles and pass from level to level in order to keep this galaxy safe.
Buy from Amazon: $18.88
14. Rogue Legacy
What is it? Action
Why you should try it: If you find yourself getting bored of games quite easily, then you should take a look at Rogue Legacy – an action platformer in which each run is a bit different, keeping the game interesting even if you're at it for hours together. The game offers a procedurally generated castle for each successive run, unique character traits in every play through, over 60 different enemy types, and an absolute ton of customizability options to equip your heroes with powerful weapons and armor. Rogue Legacy is like Mario on steroids and I'm sure you'll have a ton of fun playing it on your PS Vita.
Buy from the PS Store: $16.99
15. Grim Fandango Remastered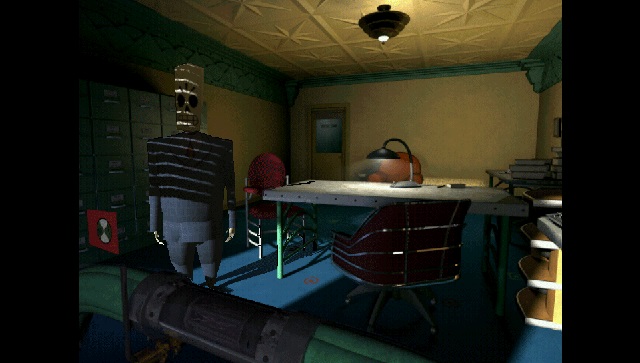 What is it? Adventure, Puzzle.
Why you should try it: Grim Fandango, one of the most acclaimed adventure puzzle games of all time, is also available on the PS Vita for you to play. The game has been remastered for the handheld console, offering high-resolution character textures, dynamic lighting, a re-recorded background score, and over 2 hours of exclusive developer commentary. Set in the land of the dead, the game follows the story of Manuel Calavera, a travel agent for the dead, who attempts to save the new arrival Mercedes Colomar on her journey through he land of the dead. The highly acclaimed game is definitely worth checking out if you're a fan of adventure titles and since it's also available on the Nintendo Switch, you can give it a go in case you have the newer handheld console.
Buy from the PS Store: $14.99
SEE ALSO: 15 Best Shooting Games for PS4 You Must Play
It doesn't matter if you play your PS Vita on your way to the office or on picnics or all the time. You can enjoy these amazing games anywhere you want because these are some of the most exciting games you will ever play on your handheld. If you haven't already tried these games on your PS Vita then you should seriously start playing them one by one. You will be happy for a very long time and then you can replay these games again. Let us know about your favorite games on the PS Vita in the comment section below.