If you have been looking for some amazing role-playing games but don't have the time to play games on your desktop or laptop then you're going to love this list. We're here to tell you about some of the most amazing and entertaining RPGs available on Android that you can play on the go. Taking the train to work? No problem! Stuck in the elevator? Awesome! You can play these great games anywhere and everywhere because your Android device is your new RPG machine. Below are the 20 best RPGs for Android you can play in 2020.
Note: The games in this list are not mentioned in any particular order as each game offers something unique that serves to differentiate it from the rest.
Best RPG Games for Android in 2020
1. Final Fantasy XV Pocket Edition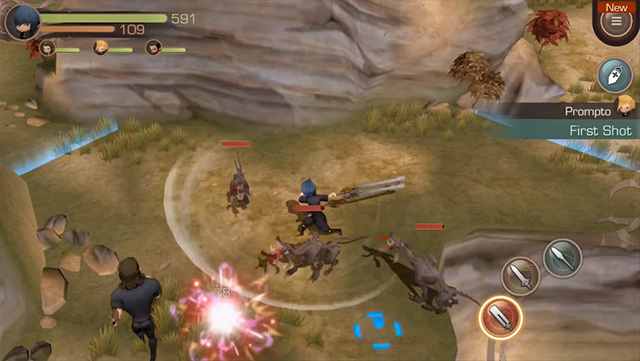 Experience the expansive world of Final Fantasy XV on your Android smartphone with Final Fantasy XV Pocket Edition – a great action RPG optimized for touchscreen devices. The Android game offers an abridged version of Final Fantasy XV, doing away with quite a few features from the original, including the open world, and adding a couple of unique side quests like treasure hunting and fetch quests. The plot line, however, remains the same, as does the music and voice acting. Changes are also quite apparent on the graphics front, with the mobile RPG opting for less resource intensive 'chibi' style graphics. Final Fantasy XV Pocket Edition has been divided into 10 chapters, with the first chapter available for free and all subsequent chapters available for purchase from within the game.
Get it on the Google Play Store (Free with in-app purchases)
2. Eternium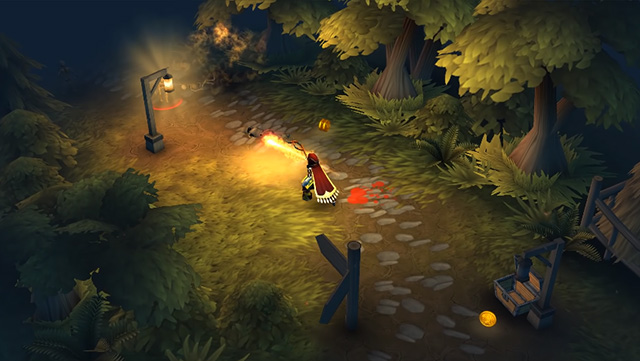 Eternium is another great action RPG that you can play on your Android device, offering almost all of the features you'd commonly find in other games in the genre. In the game, you can play as a mage, warrior or bounty hunter and wield a number of different weapons and abilities to take down skeletons, zombies, demons and other monsters. Eternium features three exceptionally crafted worlds which you can explore along with your companion, who you first have to rescue as part of the main story line. On top of that, the game also features a Trials of Valor game mode which offers randomly generated levels that you can play once you're done with the main story line. The best part about Eternium however, is that you can play the entire game offline, only connecting to the internet to download game resources and updates when available.
Get it on the Google Play Store (Free with in-app purchases)
3. Kai Chronicles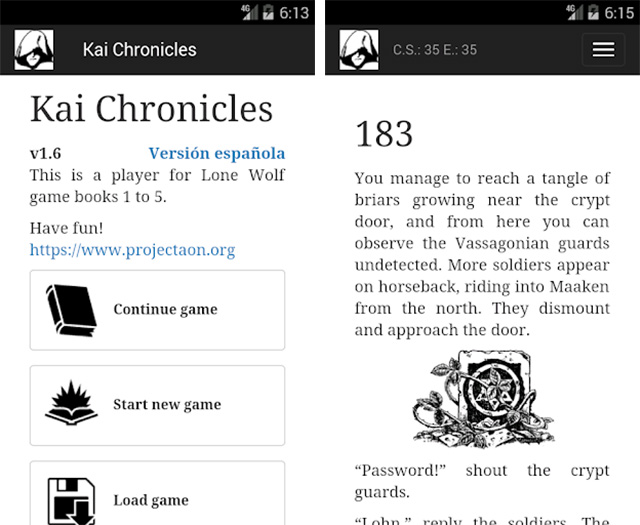 If you've never played an old-school, choose your own adventure RPG before, then you should definitely try out Kai Chronicles. Based on Joe Dever's Lone Wolf series of books, the game gives players the opportunity to become part of the narrative and influence the course of actions with the decisions they make. Kai Chronicles features all of the original artwork and writing from the original books, allowing you to take the role of a Kai warrior who's on a quest to save the kingdom from an invading horde. The game relies heavily on the decisions a player makes, giving them the complete freedom of taking up or leaving missions as they see fit. The combat, much like older RPG titles, is completely based on dice and an unlucky roll can push you back to the start. Fair warning, Kai Chronicles isn't for those of you who don't like to read.
Get it on the Google Play Store (Free) 
4. Reigns: Game of Thrones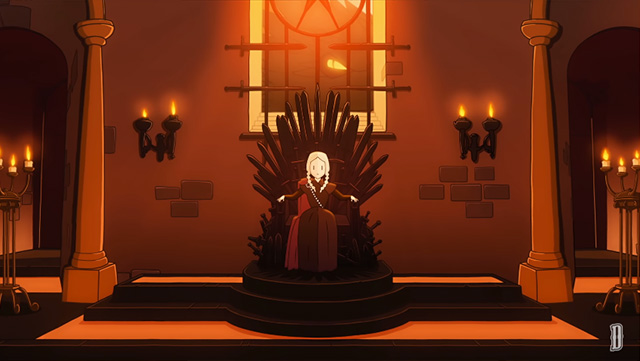 Reigns: Game of Thrones is a simple card-based RPG set in the same universe as the popular TV series, which allows you to assume the role of one of the popular characters in the series. The game then presents you with a narrative and questions (in the form of cards) pertaining to that narrative, along with two options. You can choose either one of the available options, but it's best if you give it some thought because your choices will have their consequences. Each card will loosely indicate what effect your choice will have, but it won't exactly specify what will happen. All choices will have an impact on four factors – military strength, religious favor, domestic popularity and state wealth – so choose wisely.
Get it on the Google Play Store ($3.99) 
5. Darkness Rises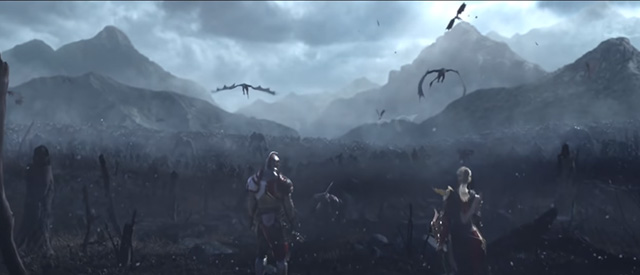 Fans of hack and slash games should try out Darkness Rules – an action RPG that features a hack and slash combat mechanic. Other than that, the game offers most of the common features you'd find in other RPGs, including character customization, different character classes, PvE dungeons, epic boss battles, and a lot more. Add to that the game's console level graphics and you've got an impressive RPG that should be on every RPG lovers phone. Try it out and I'm sure you'll get hooked.
Get it on the Google Play Store (Free with in-app purchases) 
6. Almost a Hero
Complex touchscreen controls stopping you from picking up an RPG? Try Almost a Hero, a self-proclaimed idle RPG which has limited all of the controls to simple tapping, making it really simple to pick up. Another feature that distinguishes Almost a Hero from other games on this list is its light hearted story line. The game tells the story of 15 'useless idiots' who are on a quest to become almost heroes, hence the name. You're tasked with training said idiots in battle skills and magical powers to help them on their quest. Are you game?
Get it on the Google Play Store (Free with in-app purchases) 
7. VERSUS: The Lost Ones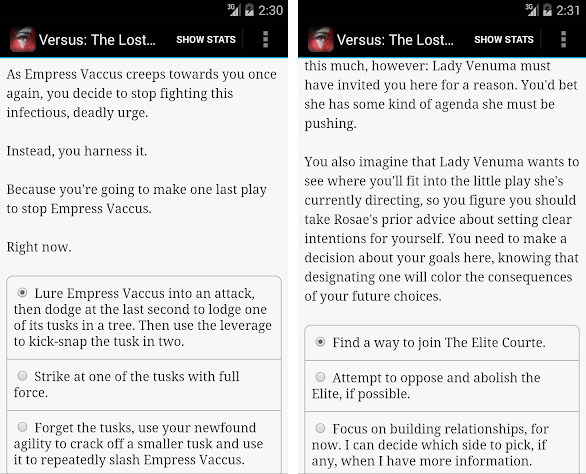 Another engrossing narrative-based role-playing game, VERSUS: The Lost Ones is based on a 123,000 word interactive novel by Zachary Sergi with you as the player at its helm. The game is entirely text based, with no graphics or sound effects, but you'd be surprised to know that it offers quite an immersive experience nonetheless. In the game, you play as an interstellar warrior who's blessed with the power to ransack the thoughts and abilities of others, and has to rely on his abilities to survive in an unfamiliar world.
Get it on the Google Play Store ($3.99) 
8. Knights of Pen & Paper 2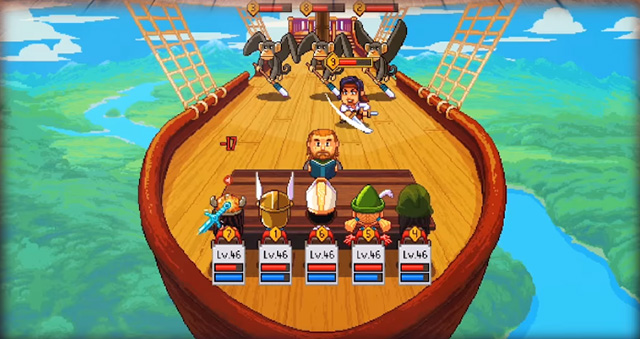 Based in the fictional world of Paperos, Knights of Pen & Paper 2 is a tabletop RPG conveniently packed into an app. The game features a turn based combat system in which you play as both the party and the game master. Knights of Pen & Paper 2 features charming retro-style graphics, customizable players, characters, equipment, along with an in-depth crafting system that will keep you hooked for hours on end. The game also features a ton of different locations, side quests and dungeons, which really add on to the overall gameplay.
Get it on the Google Play Store (Free with in-app purchases)
9. Sproggiwood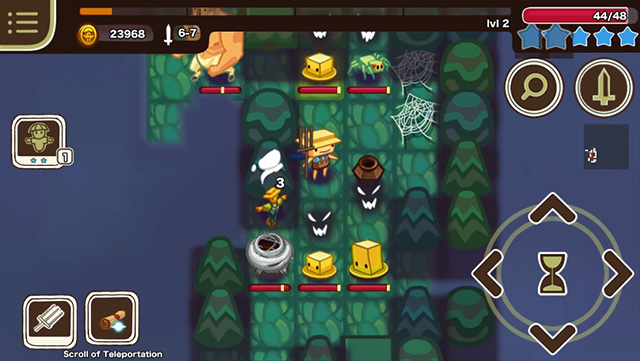 In Sproggiwood, you can play as a farmer, warrior, archer, thief, wizard or vampire, who's trapped in a realm run by a mischievous forest spirit called Sproggi. Inspired by Finnish mythology, Sproggiwood is a fun and light hearted RPG that features mind-bending tactical combat, along with an assortment of monsters and traps that you need to overcome. The main objective of the game is for you to tame the wild creatures in Sproggiwood while visiting a number of procedurally generated dungeons that will give you access to items that will help with the main quest.
Get it on the Google Play Store ($4.99) 
10. Harry Potter: Hogwarts Mystery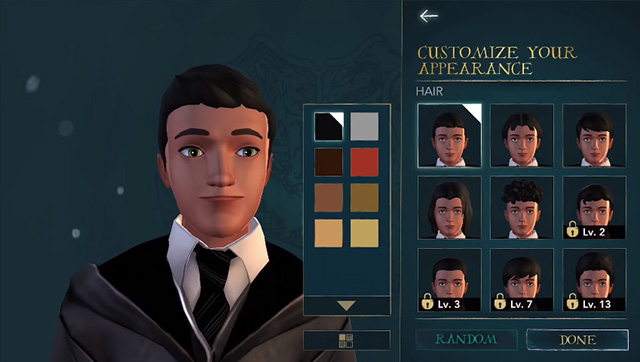 Embark on your very own magical adventure in Hogwarts with Harry Potter: Hogwarts Mystery, a casual role-playing game in which you start off as a student at the legendary school of witchcraft and wizardry. Learn magic spells, duel rivals, and explore the castle in this fairy tale of a game that's won many accolades since its release. Harry Potter: Hogwarts Mystery is a must have for any self-proclaimed Potterhead who wished that they received their acceptance letter when they turned eleven, but didn't.
Get it on the Google Play Store (Free with in-app purchases) 
11. Iron Blade: Medieval Legends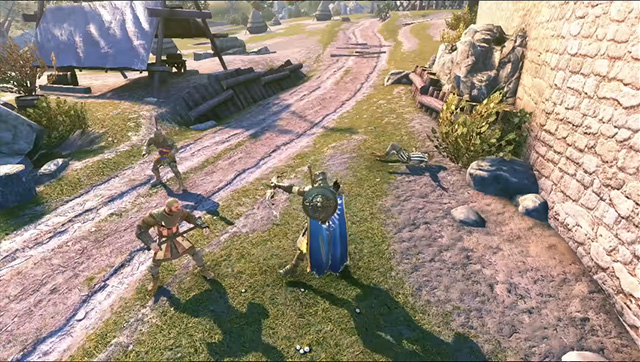 Set in medieval Europe, Iron Blade: Medieval Legends takes players on an epic adventure with console-quality graphics right on their Android devices. The game features a lore heavy story line with the player preparing for the arrival of a demonic army that threatens to harm everything that comes in its way. Create your character, venture into dungeons, upgrade your equipment and prepare for battle. Other than the usual PvE elements, Iron Blade: Medieval Legends also offers players the opportunity to test their skills against other players in a PvP mode, which is definitely worth a shot.
Get it on the Google Play Store (Free with in-app purchases) 
12. Bladebound: Immortal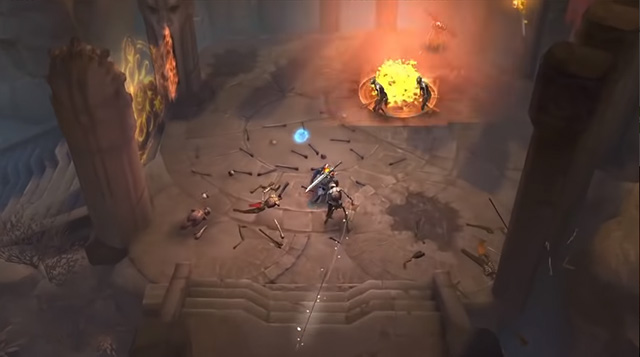 Another great hack and slash RPG to make it to this list, Bladebound: Immortal is a dynamic action RPG in which players can learn and use thousands of combinations of attacks and spells to clear dungeons. You play as the last of the Bladebound who has been summoned in an ancient ritual to save people from their doom. The game gives players the power of six elements, which they can combine according to their own playstyle, over 500 different swords and armor, a detailed crafting system to upgrade your gear, and much more. Try out Bladebound: Immortal if you're on the lookout for a riveting action RPG for your Android device.
Get it on the Google Play Store (Free with in-app purchases) 
13. Final Fantasy VI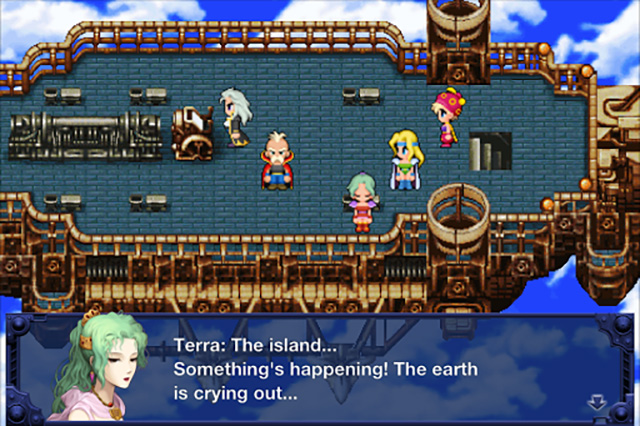 First released back in 1994, Final Fantasy VI is one of the most popular RPG titles out there and you'd be glad to know that it has also been remastered for touchscreen devices. Final Fantasy VI for Android follows the same story line as the original game and as such offers players a massive, traditional single-player RPG with at least 40 hours of gameplay. As you'd expect from a game of this caliber, it includes most of the elements of a classic RPG, including several playable characters, both turn based and real-time combat, and a dozen of items you can wield to take down your enemies.
Get it on the Google Play Store ($15.99) 
14. Monster Hunter Stories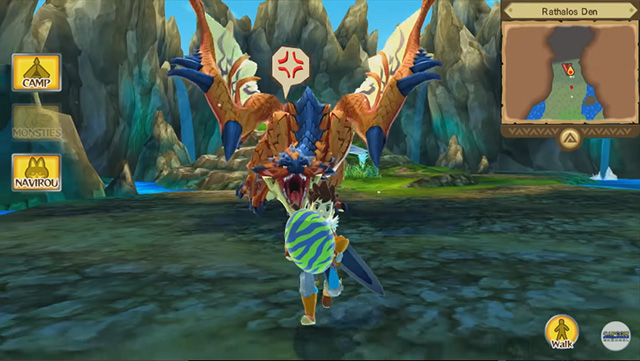 Feeling rich? Try out Monster Hunter Stories, a compelling RPG which costs a lot up front, but doesn't come with any in-app purchases or ads. In the game, you play as a Monster Rider in a vast world filled with a variety of monsters. You main objective is to explore the world, complete dungeons, tame as many monsters as you can and then take them into battle against other riders. As you'd expect, the game features an extensive multiplayer mode in which you can battle other riders in real-time, but in order to ensure a level playing field, the multiplayer mode is locked until you save a certain amount of game progress.
Get it on the Google Play Store ($19.99) 
15. Hero Wars: Ultimate RPG Heroes Fantasy Adventure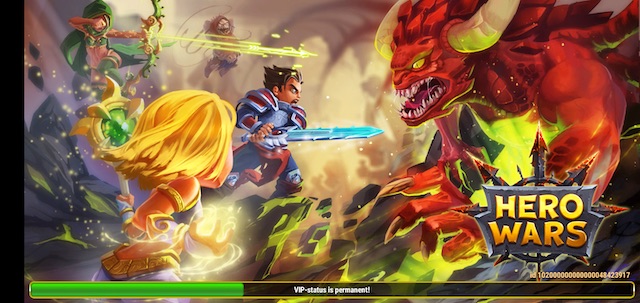 Should you wish to give a shot to an action-packed role-playing game wrapped in a fantasy adventure, do not give a miss to Hero Wars. The game is all about creating a robust army, training your heroes, and then fighting out the epic multiplayer wars. Along the way, you get a chance to unlock a lot of smart skills and power-ups to bolster your arsenal. What I have loved the most in this exciting RPG adventure game is the epic PvP arena battle where you can go your all out to fight your rivals. Not just that, training and sharing the army guilds is also plenty of fun. Everything considered; Hero Wars is one of the best RPG adventure games for Android and I'm sure you would enjoy having a go at it!
Get it on the Google Play Store (Free with in-app purchases) 
16. Epic Heroes War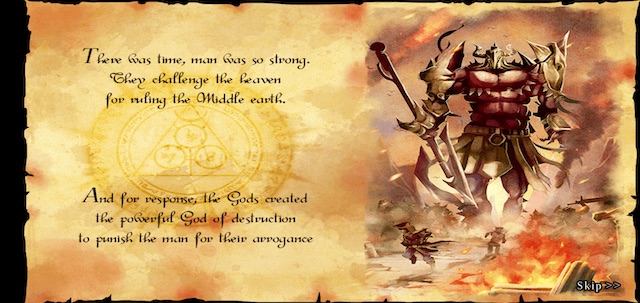 If you love to showcase your heroics in epic battles, chances are pretty high that you will find "Epic Heroes War" right on the money. What puts this game ahead of the curve is a great mix of action, RPG, strategy, and PvP. That means you will get the taste of multiple games in one package. In this real-time role-playing game for Android, you will need to build a huge army and empower them to eliminate enemies. The game features several unique heroes with special skills and offers you a chance to fight with endless world bosses. Not just that, there are also a lot of campaign levels where you can put your valor on full display to win rewards. But what has appealed to my fantasy is the boss party that brings plenty of fun into the play. And I bet it may bowl you over as well.
Get it on the Google Play Store (Free with in-app purchases) 
17. Avakin Life – 3D Virtual World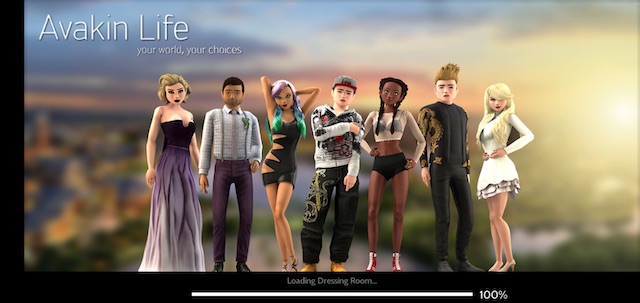 Just in case you are looking for a life beyond nerve-wracking battles, I would recommend you to try out Avakin Life. In this interesting role-playing game for Android, you can live your life to your heart's liking. Whether it's meeting nice people, designing an amazing mansion, or visiting a paradise where everyone would love and admire you, it's got the ideal life simulation to win you over. That's not all, the game also lets you choose your favorite character and even design your looks just the way you want. You guessed it! Avakin Life can even let you find a sweetheart who can offer you a ton of love – of course in reel life. If you are after a top-notch role-playing life simulation game for Android, look no further than Avakin Life.
Get it on the Google Play Store (Free with in-app purchases)
18. Postknight
A great mix of role-playing and adventure, Postknight is the sort of game that you will relish playing – time and time again. The game revolves around the adventure of a Postknight – a well-known warrior who is tasked with challenging deliveries. While taking on deliveries in the kingdom of Kurestal, the knight meets several characters with different backgrounds. Lashed with powerful armor and a variety of weapons, the game ensures your arsenal always has something out-of-the-box to wreak havoc on enemies. Moreover, intriguing gameplay coupled with the beautiful environments keeps you engrossed for more. In short, if a light-hearted role-playing game with plenty of adventure is in your mind, Postknight won't let you down.
Get it on the Google Play Store (Free with in-app purchases)
19. Dungeon Hunter 5
If the time is ripe to get into a thrilling action-RPG game, you would be hard-pressed to find a better alternative to Dungeon Hunter 5. In this hack-and-slash adventure game, you get a chance to lock horns with players from around the world online. As for the gameplay, it's all about showcasing your heroics and rescue the world from chaos and darkness. But be warned not to take the endless monsters and bandits for granted as they can rip you apart if you fail to make the most of opportunities coming your way. Featuring a massive library of over 900 pieces of weapons and more than 90 deadly missions at the disposal, Dungeon Hunter 5 will hardly give you any room to breathe. Long story short, it's a fantastic action RPG game that you will never get tired of playing on your Android device.
Get it on the Google Play Store (Free with in-app purchases)
20. Day R Survival
Just in case you are itching up for a serious survival game, Day R Survival can be a top bet. And rightly so, as in this role-playing game you will need to pull all sorts of battle tricks to survive in the post-apocalyptic world where hunger, disease, and radiation will be lingering all around. Going against all odds, you will have to save your family which is on the verge of destruction. Can you unravel the secret of the apocalypse and save your loved ones? It seems really tough, doesn't it? Featuring a huge map, over 2700 different cities, and a ton of ammunition, Day R Survival can easily stake the claim of being one of the best role-playing survival games for Android.
Get it on the Google Play Store (Free with in-app purchases)
Try Out These RPGs on Your Android Device
That rounds up our list of the best RPGs for Android that you can play on the go. The list includes a range of different titles, each of which brings something unique to the table, so I'm sure you'll find at least one title that you'll really like. Eternium and Final Fantasy XV Pocket Edition are my personal favorites and I've spent countless hours playing these games. While I can't guarantee that you'll like them, do make sure to let me know in case you do. Also, in case you know of a good Android RPG I might have missed, link it in the comments down below, for me and everyone else to check it out.