If you have been looking for some amazing role-playing games but don't have the time to play games on your desktop or laptop computers then you're going to love this list. We're here to tell you about some of the most amazing and entertaining RPGs available on the Android platform that will provide you with an immense amount of fun and excitement anywhere you want. Taking the train to work? No problem! Stuck in the elevator? Awesome! You can play these great games anywhere, everywhere because your android device is your new RPG machine. Below are the 15 best RPGs for the Android platform.
1. Final Fantasy III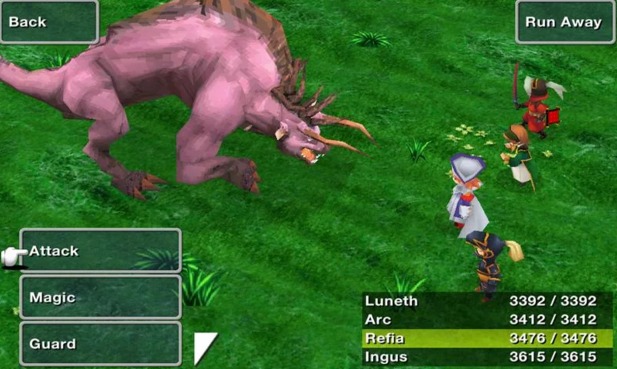 What is it? RPG, Fantasy.
Why you should try it: One of the best games in the entire Final Fantasy series is none other than Final Fantasy III that brought amazing new traits and features to the game. If you are an avid RPG player and a fan of the genre then you must have already played this classic gem, however, if for some reason you have not tried out this game then you should definitely pick this up because you are going to enjoy it a lot. The android port of the game feels and plays a lot like the Nintendo DS version barring the second screen. The first one in the series to introduce the job system and you can change your jobs by changing it from the menu. You gain experience and levels for your jobs when after combats. The combat system is still the same, so you get to choose your actions in a turn-based combat. If you want to experience how amazing RPGs used to be in the classic old days then this is the perfect game to get you started.
Install: Play Store (Paid: $15.99)
2. Final Fantasy IX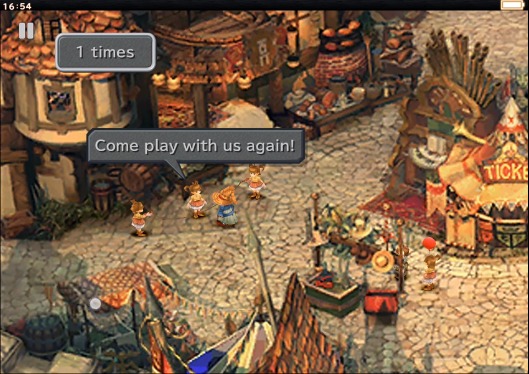 What is it? RPG, Fantasy.
Why you should try it: The recent Final Fantasy to make its way onto the Android platform is none other than the famous, Final Fantasy IX. First introduced on the PlayStation, this game quickly rose to the top with its intuitive new storyline and an amazing gameplay that's only matched by other game in the same series. The graphics are outstanding for its time, the storyline is immersive, the gameplay is interactive, and almost every aspect of this game is well-polished. This 15 year old RPG is most certainly one of the most advanced games for its time. It brings a lot of new features to the series that have become the key elements of the entire series. If you want to enjoy a deep storyline with an amazing and detailed group of characters then Final Fantasy IX is the perfect game that you can enjoy on your Android phone or tablets.
Install: Play Store (Paid: $20.99)
3. Shadowrun: Dragonfall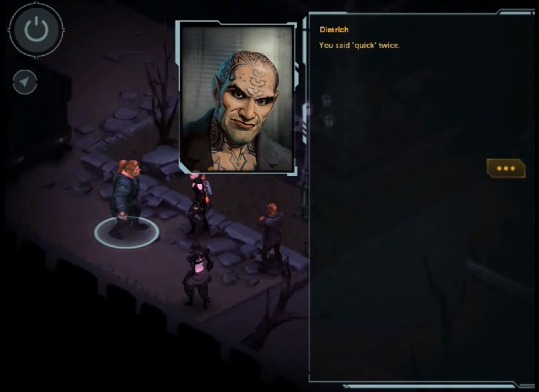 What is it? RPG, Tactical.
Why you should try it: Shadowrun Dragonfall was first released as a DLC for the original Shadowrun Returns but quickly the developers realized that it should be a game on its own because everyone loved it so much. The combat in this game is the real winner, it's action packed and highly tactical. There are different classes and each class comes with its unique abilities and powers. The fast-paced combat system makes it much more exciting. Different guns and the explosive action takes the whole combat experience to a whole new level. The AI in the game is very intelligent and this makes for a rich gameplay experience. If you want to play a mobile RPG that offers advanced action gameplay and intense fight scenes then you need to try out this game on your Android device right now.
Install: Play Store (Paid: $2.99)
4. Star Wars: Knights of the Old Republic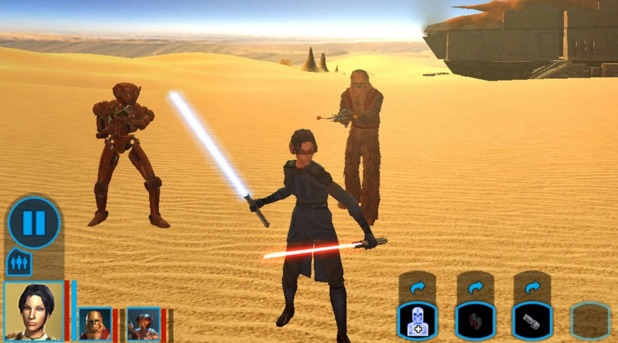 What is it? RPG, Action.
Why you should try it: May the force be with you in this amazing Star Wars Roleplaying game that brings both sides of the force to your android device. This is the complete Star Wars: Knights of the Old Republic game ported over to Android and delivers the complete experience that you have always wanted from a Star Wars game. If you have already played KOTOR then you must be familiar with the gameplay, however, if you're new to the game then you are going to love the action in this game. Controller support has been added so you and enjoy the game in all its glory ass before. You also get achievements that have been added for the first time in the game. If you want to live the life in a galaxy far far away then this is the game you need to try out on your android.
Install: Play Store (Paid: $9.99)
5. Evoland
What is it? RPG, Action-Adventure.
Why you should try it: If you have been looking for a complete history of all the action-adventure and Roleplaying games then Evoland is what you should play. This game takes you back and forth in gaming eras and lets you enjoy the key elements of all the amazing games from old-school 2D games to full 3D adventures. The game starts as an old-school pixelated adventure and it keeps evolving into a beautiful RPG the more you progress. There are subtle and humorous hints to amazing games within the game. Take your character on an amazing adventure filled with great turn-based battles to real time boss fights. Live through the entire historical era of all the amazing action, adventure, and roleplaying games with Evoland.
Install: Play Store (Paid: $4.99)
6. Doom & Destiny Advanced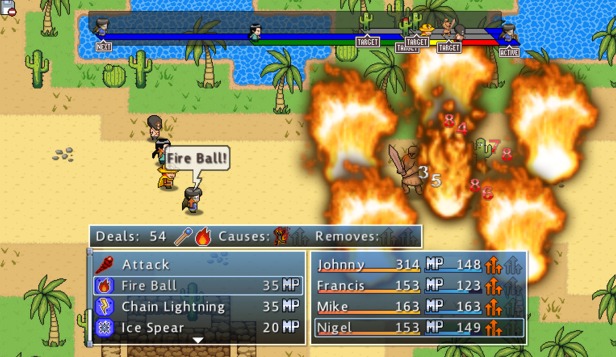 What is it? RPG, Action.
Why you should try it: If you want an ever-expanding storyline in your roleplaying game then you need to check out Doom & Destiny Advanced for your Android. This is the sequel, prequel, and reboot of the original Doom & Destiny game which launched. You will never get enough of this game because the developers keep launching regular updates that add new storylines to the game so you can play it more and more without ever getting bored. The game takes you on a modern world adventure where you fight against a corrupt Entrepreneur who wants to take over the world. Your party of nerds is the only thing that can stop this evil businessman from taking over the world. Use your nerdy skills and bring peace to out world in this exciting game.
Install: Play Store (Paid: $0.99)
7. The Bard's Tale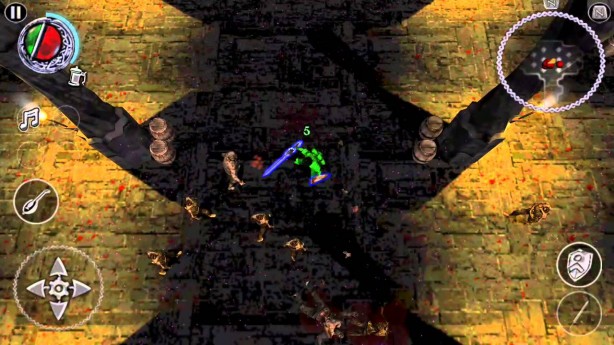 What is it? RPG, Adventure.
Why you should try it: Get ready for the funniest adventure of your life because The Bard's Tale is one of the most hysterical and funny roleplaying games out there. You are the selfish rogue and questing adventurer known as Bard. All he wants is riches and women in his life but he gets a lot more than he asked for in this amazing game. This is a full 3D role-playing adventure available for your android device. There are amazing character interactions, a hilarious storyline, more than 50 unique monsters, and a plethora of evil monsters that you have to fight during quests. Get your equipment and start your amazing adventure in this funny game.
Install: Play Store (Paid: $1.99)
8. Baldur's Gate
What is it? RPG, Adventure.
Why you should try it: You lost your family, your empire, your kingdom, and everything you had in an upsetting turn of events. Now is the time to get back what you actually deserve and bring peace and prosperity to your beloved kingdom. This is a classic game launched in the late 90s. Now you can enjoy this classic RPG on your Android along with some amazing expansions that add extra gameplay elements to the game and extend the overall gameplay of the game. Baldur's Gate lets you recruit allies, customize your character, and search for the truth in an epic adventure that unfolds gradually. If you want to play an RPG with a deep storyline then this is definitely one of the must-have games for you.
Install: Play Store (Paid: $9.99)
9. The Banner Saga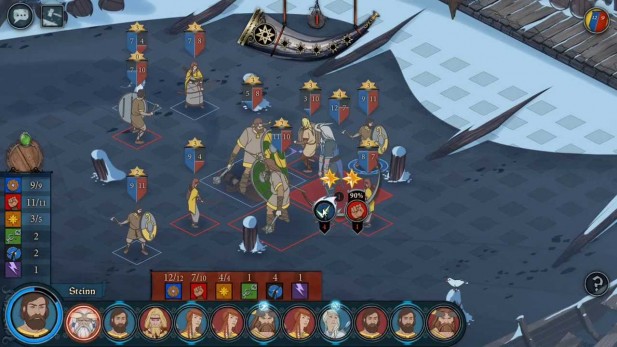 What is it? RPG, Tactical.
Why you should try it: This is a critically acclaimed RPG that has made its way onto multiple platforms and it is considered one of the best roleplaying games out there in the market. Live in the mythical world of the Vikings and lead your troops to glory in this tactical and strategic game. You can embark on an all new adventure with more than 25 different characters, each having their own unique traits and abilities that come in handy during different scenarios. Every aspect of the game is directly affected by the choices and decisions you make during the game. Choose wisely and you may live long enough to see your empire bask in the glory.
Install: Play Store (Paid: $4.99)
10. Order & Chaos Online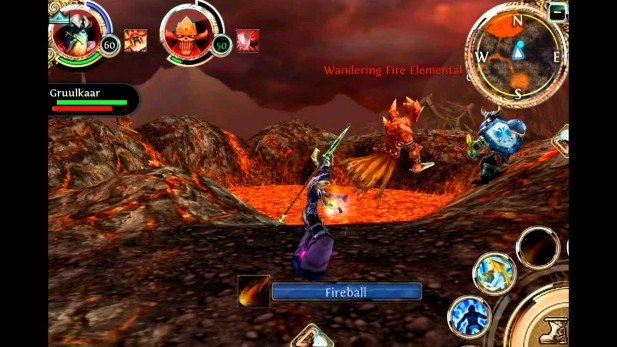 What is it? RPG, Fantasy.
Why you should try it: If you have ever wanted to play World of Warcraft on your android device then Order and Chaos Online is the closest you will ever come to playing WoW on your Android. Choose one of the 5 playable races in the game and jump right into the heart of the action. Experience true MMORPG on your android device and enjoy the amazing quests along with your friends. Customize your character to the very last detail and make it very personal. Complete over 1500 different quests and compete in the PvP arena to show your might. Gather your friends and perform the best raids in this fantasy world of Order & Chaos on Android.
Install: Play Store (Free with in-app purchases)
11. Heroes of Loot
What is it? RPG, Adventure.
Why you should try it: Roleplaying games sometimes become boring over the long haul because you end up learning everything about the maps and dungeons in the game. However, if you are playing Heroes of Loot then things are different because every time you play this game, all the dungeons and maps are randomized which means that you will always get to explore an entirely new dungeon adding to the overall replay-ability of the game. Insane amount of fun with hundreds of quests, amazing gear, 4 different races, and a plethora of pixelated monsters to fight. Get ready to hoard all the loot in this exciting game for your android.
Install: Play Store (Paid: $3.99)
12. The World Ends with You
What is it? RPG, Fantasy.
Why you should try it: RPGs don't always have to be about old times and medieval themes instead The World Ends with You takes you into the modern world where you use the superhero abilities of your characters to survive 7 days of a dangerous game. Get ready to fight your way through epic boss battles and use your psychic powers to destroy the enemies. Explore a major city in Tokyo with vivid colors and HD graphics. Exchange friend codes with other people and you can interact with their avatars in your game. Get ready for the ultimate mystery quests in this amazing game.
Install: Play Store (Paid: $17.99)
13. The Forest of Doom
What is it? RPG, Fantasy.
Why you should try it: Have you ever wanted to try out the gamebook roleplaying games? If that's a yes then you're in pure luck because The Forest of Doom is the complete revamped Android version of the famous gamebook by Ian Livingstone. Relive the amazing roleplaying experience from the classic days directly on your android device with this game. The book has been revamped and brought to life with this game. You don't need to keep track of stats and inventory manually now because this game does that for you automatically. Just enjoy the amazing adventure in the Forest of Doom without any distractions experience the sheer pleasure of taking part in a roleplaying adventure.
Install: Play Store (Paid: $1.98)
14. Sorcery! 2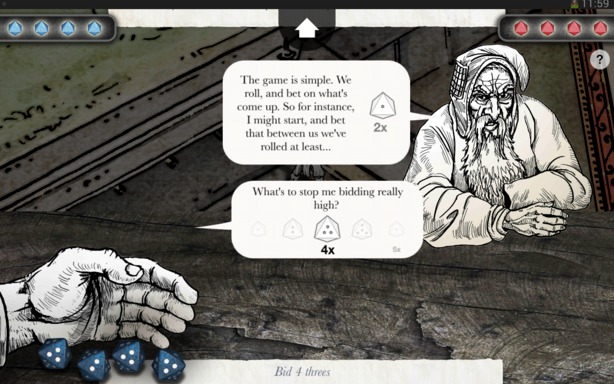 What is it? RPG, Fantasy.
Why you should try it: Another great gamebook adventure that will take you into the magical realm of Khare: City of Traps. Sorcery! 2 is even more polished than The Forest of Doom, maybe, because it's a recent release. This game includes everything you need to start your gamebook adventure without needing any extra stuff. The game combines the book experience with a lot of on-screen elements that keep you immersed in the gameplay. Make your choices and let the story unfold depending on all the choices that you make. This game will keep you hooked for hours with its massive content.
Install: Play Store (Paid: $5.00)
15. Battleheart
What is it? RPG, Action.
Why you should try it: The perfect mix of RPG and RTS elements make Battleheart is one of the most fun and addictive game out there on the Android platform. If you want some lighthearted RPG fun on your android device then this is the perfect game for you. The graphics are cartoonish and the gameplay is interactive. Battleheart focuses mainly on letting you have fun with a plethora of different characters and hilarious abilities. Create your party and take them into battle against the evil undead forces. Use strategic moves to overpower your enemies and destroy them in battles. It's all about having the biggest heart in the battle (Some pun intended).
Install: Play Store (Paid: $2.99)
SEE ALSO: 10 Best Google Cardboard Games for Android and iOS
Get ready for extreme amounts of fun and enjoyment because now your android device serves as the best roleplaying games experience that you can take everywhere with you. If you think there are some other games that deserve to be on the list then feel free to share them with us in the comments section.