If you happen to own the original Sony PSP then you're in luck because we bring you some of the golden games that you can play on your PSP. These are must have games so if you haven't played them already then you should definitely pick them up and give them a try. Don't worry if you don't own a PSP because you can also play these games on your PC or Android. Check out our best emulators for android or best emulators for PC lists to download the PSP emulator on your device of choice. Below are the 18 best PSP games that you should play before you throw your handheld away.
1. God of War: Chains of Olympus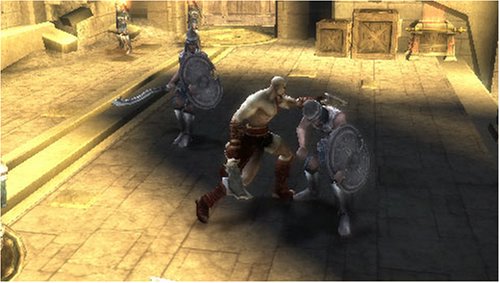 What is it? Action.
Why you should try it: God of War: Chains of Olympus is actually a prequel to the first 2 games in the series released for the PlayStation 2. This serves as the entry point in the storyline of how Kratos started his war against the Gods. The game looks absolutely stunning on the PSP with great details and amazing graphics. The combat system has been revamped and new moves have been added so you can enjoy bashing your enemies' heads in. Explore the Greek mythology in whole new way and face epic bosses in the most deadly boss battles. Solve puzzles and make your way through some complex labyrinths. If you enjoy slashing your opponents and beating everything that moves then you are going to love this game on your PSP.
Where to buy: Amazon ($34.88)
2. GTA: Chinatown Wars

What is it? Open-World, Sandbox.
Why you should try it: The name GTA (Grand Theft Auto) does not require any introduction because almost everyone knows what it stands for. GTA: Chinatown Wars is a PSP game that lets you get into the Chinese criminal organization. The graphics are pretty decent but not as good as the console variants, of course. The gameplay is excellent, you get to explore a vast world and there are more than 70 story based missions. Take control of Huang Lee, a rich spoiled brat who has to uncover different mysteries involving the murder of his father. Take this rich kid on a journey in the Chinese organized crime. Drive exotic cars, buy expensive property, and run your own criminal organization, just beware of the cops.
Where to buy: Amazon ($22.49)
3. Shin Megami Tensei: Persona 3 Portable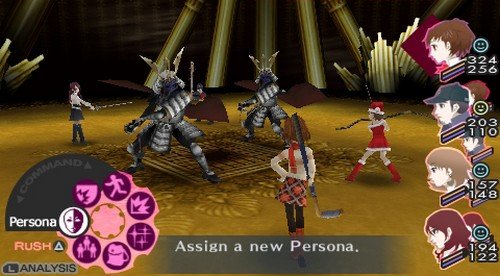 What is it? RPG.
Why you should try it: One of the most famous and polished Roleplaying game out there for the PSP. Shin Megami Tensei: Persona 3 Portable is an RPG that you would fall in love with. The characters, the storyline, and the gameplay is perfect and sucks you right into the game. The all new female protagonist in the game gives you a whole new and fresh perspective and the character development in the game is just flawless. If you are a fan of Final Fantasy-esque gameplay then Persona 3 Portable is a completely revamped version of FF mechanics. This game includes content from both the original Persona 2 and Persona 3 games from the PlayStation 2 which makes it a superior version that you can play on the go.
Where to buy: Amazon ($130.49)
4. Metal Gear Solid: Peace Walker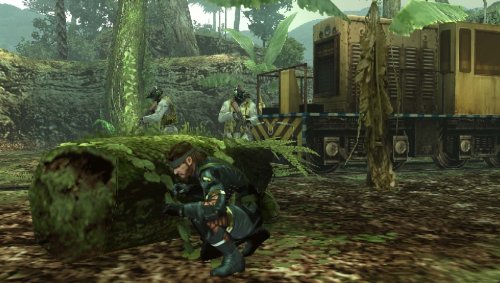 What is it? Stealth-Action.
Why you should try it: The world famous stealth action game makes its mark on the PSP as well. Play Metal Gear Solid: Peace Walker to learn about the history of Big Boss a.k.a Naked Snake. Get ready to put your enemies to eternal sleep with some stealth based moves. MGS: Peace Walker offers a fluid and smooth control scheme. Apart from the excellent single player mode with an intriguing storyline, this game also features an amazing 4-player multiplayer that lets you connect with other PSP gamers for a co-op stealth action. This game is definitely one of the best in the series and offers content as good as a full console version. Complete the same mission every time gives you extra content thus adding to the overall replay value of the game. Get ready to slay your enemies in the most mysterious ways possible.
Where to buy: Amazon ($14.99)
5. GTA: Liberty City Stories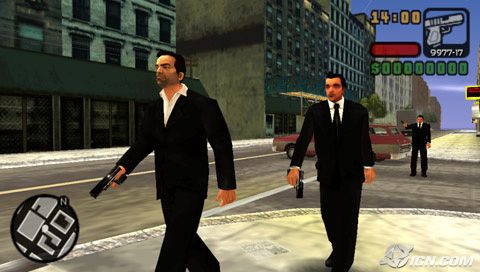 What is it? Open-World, Sandbox.
Why you should try it: If Chinatown Wars is not what you're looking for in a GTA game then worry no more because GTA: Liberty City Stories is all you need. This game brings the classic GTA 3 map back into action. If you have played GTA 3 then you will find yourself looking at familiar places and locations. The missions, however, are entirely new so you get to play the game in a completely different way. You will also see hints of Vice City and San Andreas thrown in there. The amazing visuals and the open-world of GTA makes it a joy to play it on the PSP. Do whatever you want in this Rated R game as long as you pay off the cops on time.
Where to buy: Amazon ($22.50)
6. Tekken: Dark Resurrection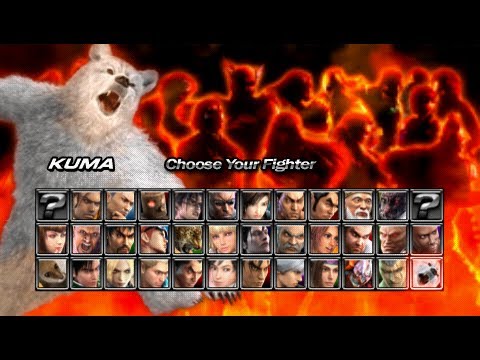 What is it? Fighting.
Why you should try it: Feel the heat in this grand fighting tournament where top fighters from around the world go head-to-head against each other. Face off against the most popular fighters in the Tekken: Dark Resurrection game that brings the explosive fighting game to the PSP. If you want to play Tekken 5 on your PSP then this is the game that you should be playing. It has the same mechanics as Tekken 5 and you can even duke it out with your friends over Wi-Fi connectivity. New characters, destructible environments, and amazing multiplayer experience makes it one of the best fighting game available for the PSP.
Where to buy: Amazon ($28.97)
7. Ridge Racer
What is it? Racing.
Why you should try it: The adrenaline pumping fast paced racing game, Ridge Racer is available on the PSP. The nitrous boosts in this game make for the ultimate racing experience that will pump you up full of adrenaline. Test your driving skills against other players in an exciting multiplayer mode via Wi-Fi. With over 24 different tracks and a plethora of cool new cars available for unlocking, you'll never get bored playing this amazing game on your PSP. Play the world tour mode and rise to the top as the best racer around the globe. Leave your mark on the racing world.
Where to buy: Amazon ($29.95)
8. Final Fantasy VII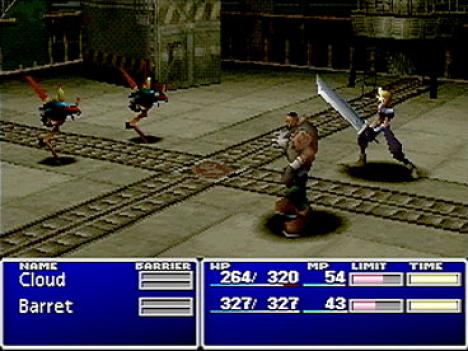 What is it? RPG.
Why you should try it: The classic role-playing hit from the original PlayStation had finally made its way onto the PSP quite a while back. This is one of the most cherished game in the series that follows the adventures of Cloud and his resistance group that are going up against the evil Shinra corporation. Help your party fight off the evil that is trying to rule the world and fight old nemesis in epic turn-based battles that define the Final Fantasy series. You are the only thing between the world and the evil mastermind, use your skills and tactics to defeat the evil and its allies, and bring peace to the world.
Where to buy: PlayStation Store ($9.99)
9. LittleBigPlanet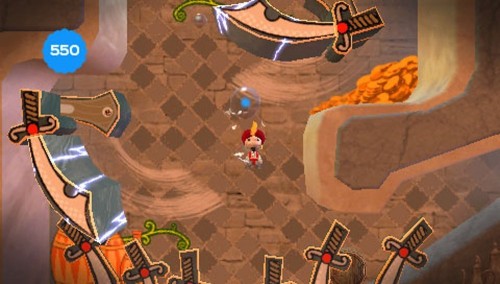 What is it? Platformer.
Why you should try it: The famous platforming adventure makes its way onto the PSP with all its amazing elements and an interactive gameplay. LittleBigPlanet is all about being creative and creating your own levels with amazing puzzles. Take Sackboy on a whole new adventure on your handheld and play through more than 35 new levels with 7 unique themes. Collect valuable items along the way and build your collection. You can even unlock hidden content by connecting with the PS3 version of the game if you happen to own one. Share your creations and play through the creations of other people in the community. LittleBigPlanet is all about having fun, so have a lot of fun while you're at it.
Where to buy: Amazon ($3.99)
10. BlazBlue: Calamity Trigger
What is it? Fighting.
Why you should try it: The fast paced fighting game is available on the PSP so you can take part in the ultimate fighting tournament. Get ready to perform insane combos and finish off your opponents with a flurry of massive attack in this 2D fighting game. The game contains only 12 fighters but each character has a far more deep personality than any other fighting game out there. The moves and combos are really unique and add a complete new layer of excitement to each character. All the modes from the console version of the game are included in this version so you can enjoy the game in the same way you always have.
Where to buy: Amazon ($16.71)
11. Monster Hunter Freedom
What is it? RPG, Action-Adventure.
Why you should try it: Get ready to hunt the most amazing monsters in Monster Hunter Freedom. Search for the most exotic beasts, from fire-breathing dragons to the electrifying Kraken, everything is hunt for you. Join your friends via the local ad hoc and hunt together. You can get together with a party of 4 members to bring down massive and powerful monsters in this game. Customize your characters in unique ways and make them powerful in their respective categories. Complete quests to earn respect and money. Explore the world in search of the most amazing beasts and battle them to show your dominance. Become the ultimate Monster Hunter in this hit game.
Where to buy: Amazon ($12.97)
12. Soul Calibur: Broken Destiny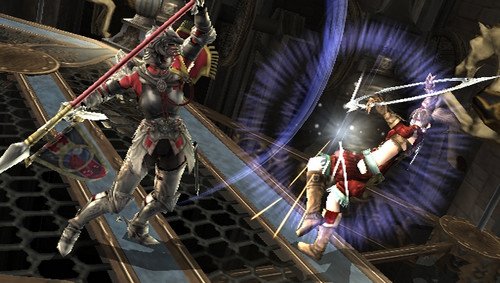 What is it? Fighting.
Why you should try it: Soulcalibur: Broken Destiny is like a more mature and complex version of the Super Smash Bros. games. You get to play as some of the most famous PlayStation characters like Kratos from God of War series. The AI in this game is very intelligent and you'll have a tough time facing advanced opponents. You can even play with your friends via the ad hoc service. The game features a large roster of fighters and you can also create your own fighter to make it even more exciting. Feel the excitement as if you were playing the console version of the game. Take the fight anywhere you go on your PSP with amazing graphics and a familiar gameplay style.
Where to buy: Amazon ($39.95)
13. Metal Slug Anthology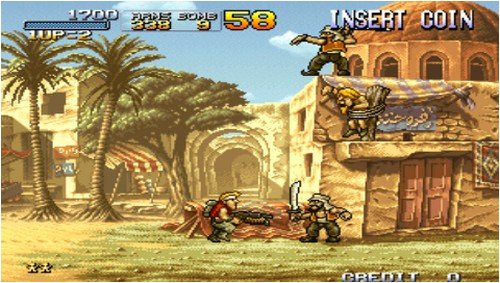 What is it? Action, Shoot'em up.
Why you should try it: Remember Metal Slug? The famous side-scrolling shooting action game that was the real deal in all the arcades back in the day? If not then you need to play this game immediately because it's one of the best games you'll ever play. Metal Slug Anthology on PSP brings all the 6 games of the series to your handheld so you can experience the greatness with just one game. This anthology includes Metal Slug, Metal Slug 2, Metal Slug X, Metal Slug 4, and Metal Slug 5. It doesn't matter if you have played it or not, you should definitely get this on your PSP because it offers an exciting gameplay experience. Team up with your friends via ad hoc and wreck some evil aliens with your heavy machine guns.
Where to buy:Amazon ($38.26)
14. Killzone: Liberation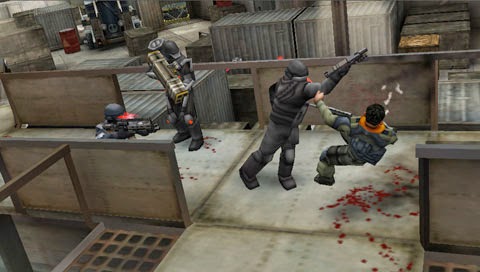 What is it? Third-Person Shooter.
Why you should try it: The famous third-person shooter, Killzone: Liberation may not offer the best single player mode but it definitely makes up for it with an amazing multiplayer mode. The single player mode is not bad but it requires you to be very careful otherwise you'll be punished with a swift death. The lack of checkpoints makes it even harder to complete levels easily. However, the multiplayer mode pits you against 8 players where the playing field is balanced and everyone has equal chance. Use your skills and tactics to outsmart other players and show the other team who's the boss around here.
Where to buy: Amazon ($9.95)
15. Star Wars: Battlefront II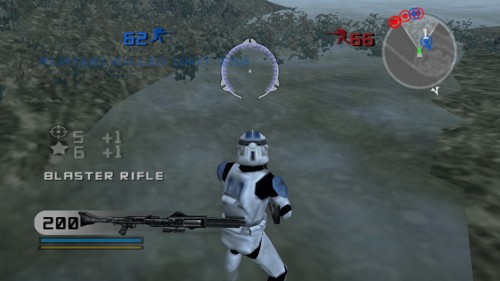 What is it? Shooter.
Why you should try it: star Wars: Battlefront II is a first and third-person shooter game that lets you play the game as your favorite characters from the movie franchise. The single player mode takes you on a journey through the galaxy while letting you interact with some of the iconic characters of the franchise. Multiplayer mode lets you duke it out with other players in an online arena. See amazing locations from the movies. The best thing about Battlefront II is the ability to battle in space. You can now have space dogfights with other players. Take your space ships and battle other players for the glory. Choose your side of the force and become the most powerful being to ever live in this action packed game.
Where to buy: Amazon ($59.55)
16. PixelJunk Monsters Deluxe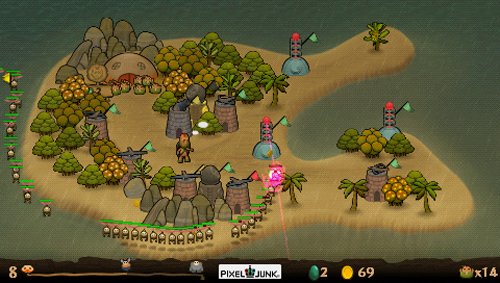 What is it? Tower Defense
Why you should try it: The second game in the PixelJunk series, PixelJunk Monsters Deluxe for the PSP is a game worth having on your console if you're a fan of tower defense games. The game features similarities to most tower defense titles, with the main objective being building towers along the enemy's path to keep them from reaching your base. The base is filled with several small creatures, each representing a 'life' and if all of these creatures are wiped out, you lose. The game features 36 unique levels offering three stages of difficulty, along with 3 special stages that unlock unique abilities for the player. What differentiates PixelJunk Monsters Deluxe from other tower defense games, however, is that in the game you control a player character who collects coins and builds towers. The game also allows a second player to join in, if you're having trouble keeping up with the enemy waves.
Where to buy: Amazon ($9.00)
17. Velocity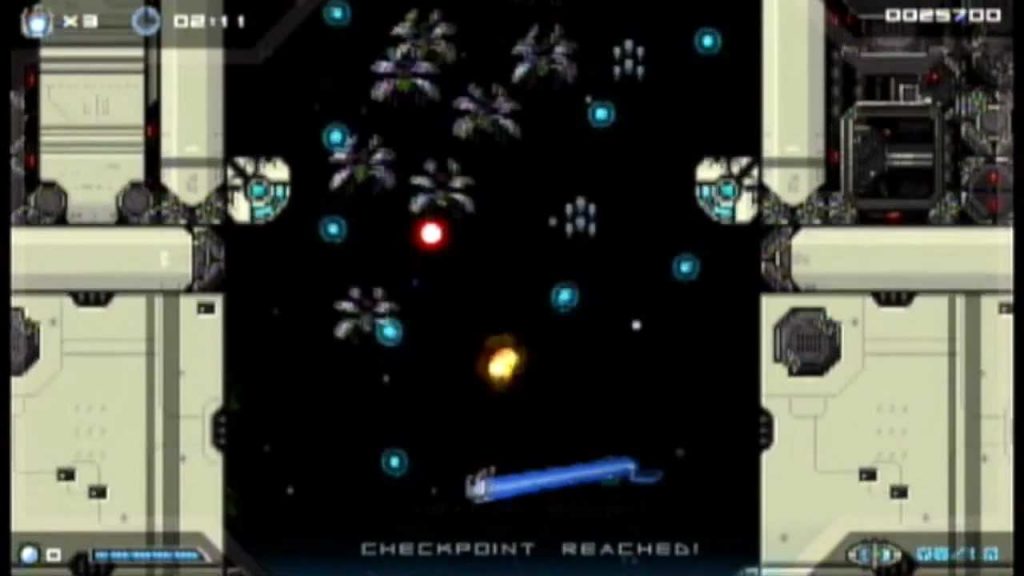 What is it? Shooter
Why you should try it: Set in the year 2212, Velocity puts you in control of a Quarp Jet, which is on a rescue mission to reach helpless survivors who are about to get pulled into a black hole. Being the first quantum teleport aircraft, the Quarp Jet allows you to teleport from one location to another to avoid enemy projectiles or reach tricky places, while taking down waves upon waves of enemy aircrafts. The gameplay might look similar to a number of games you might have played before but the teleportation mechanic, along with the action based puzzles, really give Velocity a unique twist. Do you think you have the reflexes to beat this game? Why don't you try it out.
Where to buy: PlayStation Store ($4.99)
18. Burnout Legends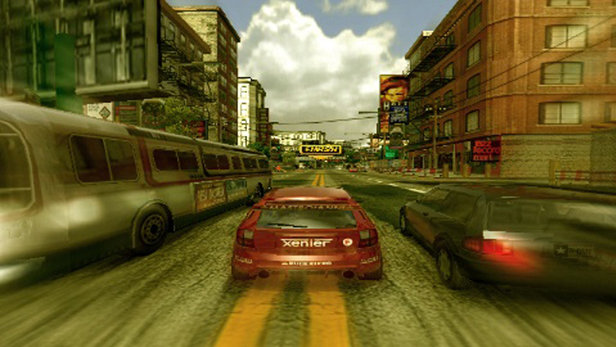 What is it? Racing
Why you should try it: If you're looking for a great racing game for your PSP, you should take a look at Burnout Legends – a great racing game from the Burnout franchise which brings content from the first three Burnout games to the handheld console. The game features 9 different game modes, including World Tour, Race, eliminator, Face-Off, Time Attack, Burning Lap, Road Rage, Pursuit, and Crash, offering players a variety of different races which they can choose as per their preference. With a roster of 95 cars, spread across various classes, Burnout Legends is a must try for any PSP owner who likes racing games.
Where to buy: Amazon ($29.49)
SEE ALSO: 45 Best GBA Games You Should Play
So you don't need anything else because the above mentioned games should be enough to keep you busy for a very long time. With a PSP, you can go anywhere and play these amazing games wherever you want. Make sure to take breaks during your gameplay sessions because constant gaming is not good for you. Also, let us know if you feel like we've missed a game or two that deserves to be on the list.