The OnePlus 3 was a brilliant smartphone and now, the company has released its upgraded version in the form of OnePlus 3T. While OnePlus 3T only brings a few changes to the 5-month old OnePlus 3, it's still a decent upgrade. The changes include the faster Snapdragon 821 chip, 16 MP front-facing camera and a larger 3400 mAh battery. There's a slight price bump as well but the OnePlus 3T is most certainly a great value for money smartphone.
So, if you have plans to buy it, you have made a great decision. To go with your brand new OnePlus 3T, you should get a screen protector to make sure the beautiful display does not get scratched by any chance. So, here are 8 OnePlus 3T screen protectors you can buy:
Note: The OnePlus 3 and 3T feature an identical design and dimensions, so you might find some screen protectors for the OnePlus 3 too but you can get them for your OnePlus 3T and they should be fine. 
1. OnePlus 3/3T Curved Tempered Glass
First up on our list is one of the official screen protectors from OnePlus. The curved tempered glass screen protector for the OnePlus 3/3T features a smudge resistant oleophobic coating and enhanced protection. It's curved on the edges, which makes sure the front is totally protected. You should not have any problems with visibility, as it comes with enhanced optical clarity and high luminosity.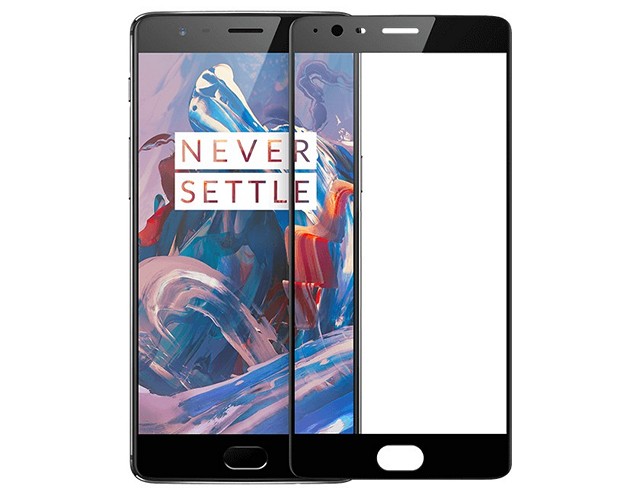 Buy from OnePlus.net ($17.95)
2. Skinomi Matte Skin Screen Protector
I love matte screen protectors due to the feel they offer and if you like them too, you'll certainly like the Skinomi matte skin screen protector. The screen protector offers a sleek satin texture, which not only feels good but also offers better responsiveness. The full coverage screen protector is anti-glare and features healing capabilities, thanks to its elastic polymer material, which makes it resistant against scratches, smudges, UV light and fingerprints. Skinomi offers lifetime warranty with the screen protector, so we can expect the screen protector to last long.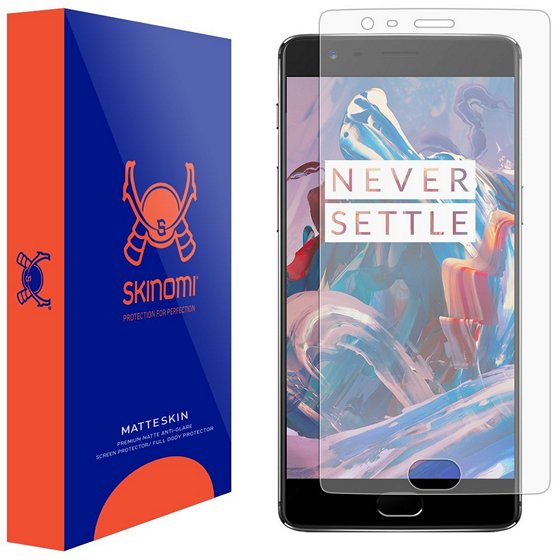 Buy from Amazon ($9.95)
3. Orzly Pro-Fit Tempered Glass (Twin Pack)
Orzly offers a full coverage tempered glass screen protector, which features a Black rim to complement the Gun Metal shade on your OnePlus 3T. The screen guard covers all the edges and offers 9H hardness and oleophobic coating, so you can easily wipe smudges. The ultra slim tempered glass has been designed to play well with a variety of cases and Orzly offers 12 months warranty on the product, so there's no reason to dislike it.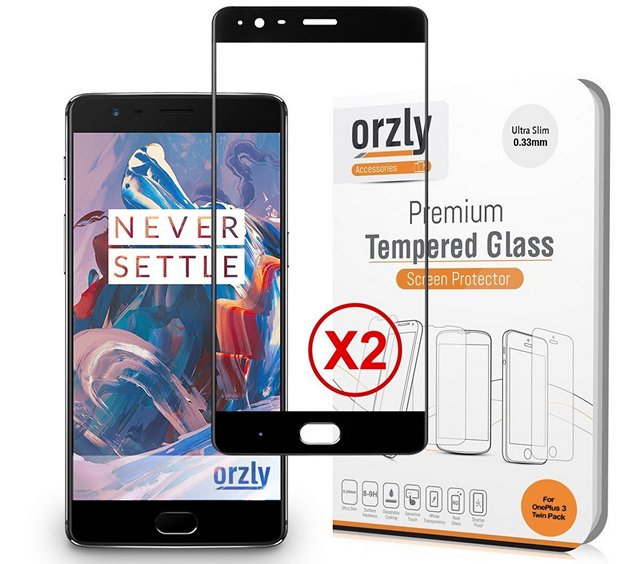 Buy from Amazon ($12.99)
4. OMOTION Clear Film (3-Pack)
If you want a screen protector that feels and looks very minimal on your OnePlus 3T, the OMotion clear screen protector is the one to get. The 0.125 mm thick screen protector is as clear as it gets, as it offers 99.99% clarity. It features an oleophobic and hydrophobic coating, which makes it resistant to sweat and oil residue. There's lifetime warranty on the screen protector and the pack includes three screen protectors, so you are covered for life.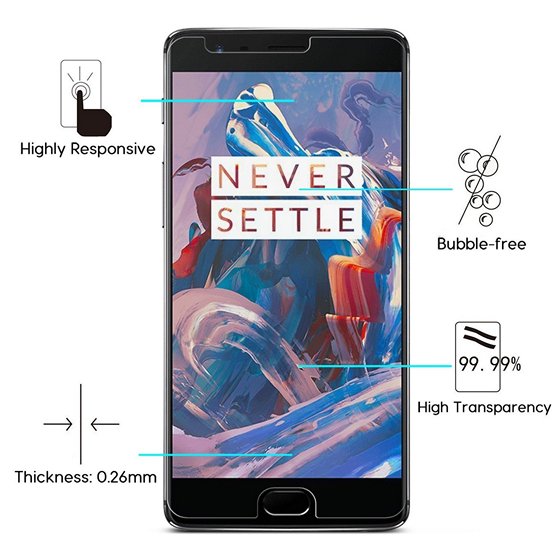 Buy from Amazon ($6.99)
5. Avidet Premium Tempered Glass
Avidet offers a premium tempered glass full coverage screen protector for the OnePlus 3T. The screen protector is very thin for a glass at 0.3 mm thickness and offers 9H hardness, 2.5D curved edges and 96% transparency. If the makers are to be believed, Avidet should easily protect the OnePlus 3T's display against scratches, dents, cracks and other common hazards.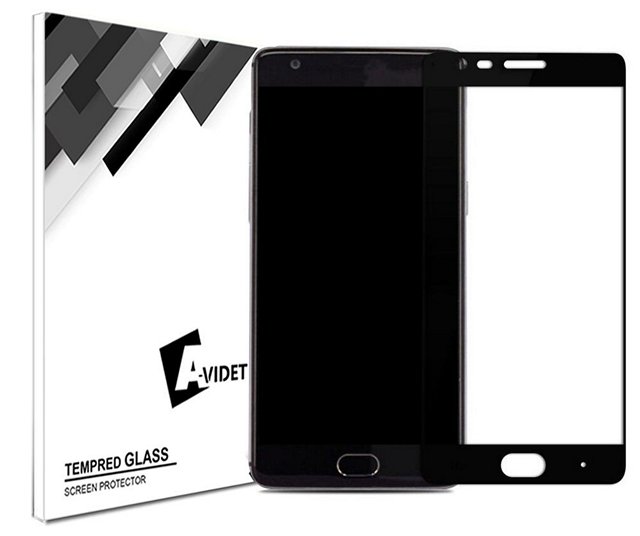 Buy from Amazon ($11.59)
6. IQShield Matte Full Coverage Screen Protector
IQShield is known for its great screen protectors and the matte full coverage screen protector for the OnePlus 3T is no different. The matte screen protector covers all the edges and features anti-glare properties. While the screen protector film looks thin, it's said to be military grade and should do good enough against scratches, dents and other hazzards. It also features a coating to make sure dust, grime and fingerprints do not stick up on the protector.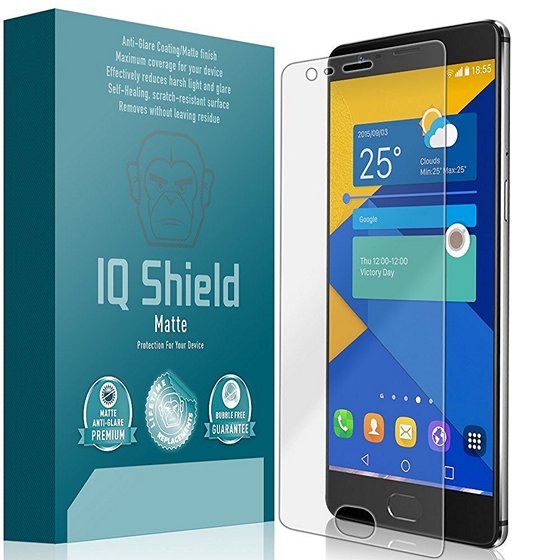 Buy from Amazon ($11.95)
7. AquaShield Ultra Clear Screen Protector
If you are not a fan of the new full coverage screen protectors, you should definitely check out AquaShield's ultra clear screen protector. The screen protector is so clear that chances are, you won't even notice it when you look at your device on a glance. While it's not full coverage, it still offers protection to the edges and features a UV-resistant layer, which results in great clarity and a matte finish.
Buy from Amazon ($7.85)
8. MicroP Thin Tempered Glass
The best thing about MicroP's OnePlus 3T full coverage screen protector is that it's available in three rim color variants: Black, White and Gold, so you can choose whatever you like. The tempered glass is pretty tough too, as according to the makers, the glass used is made using Japan ported AGC glass material. The screen protector features an oleophobic coating and offers high transmittance, so it's certainly a screen protector worth a look.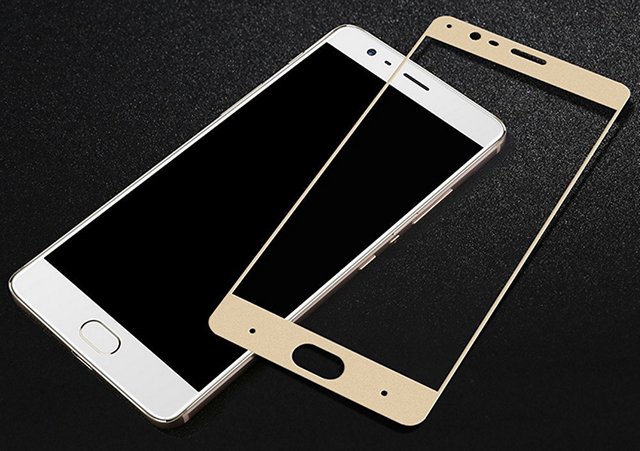 Buy from Amazon ($7.89)
SEE ALSO: 10 Best OnePlus 3T Cases and Covers You Can Buy
Get these OnePlus 3T screen protectors to protect the device's display
The OnePlus 3T is a great smartphone and while the display is unchanged from the OnePlus 3, it's still a beautiful display. So, if you are buying the OnePlus 3T, you should indeed invest in a screen protector to make sure the display looks gorgeous eternally.