OnePlus recently outed its brand new flagship for 2016 dubbed OnePlus 3 and unlike last year, this year's device seems right on the money. The device priced at $399 brings a brand new Optic AMOLED display, a brilliant 16 MP rear and 8 MP front camera, the powerful Snapdragon 820 processor and whooping 6 gigs of RAM. All of that encased in a beautiful aluminum design. Also, the company has got rid of its hate-worthy invite-only system, so good news all around.
Well, it's all impressive, no doubt about that, and that might be the reason why the device has been gaining a lot of traction in the countries where it has launched. So, if you are one of the people who have bought the OnePlus 3, we are pretty sure you love the beautiful metal design. However, as we have come to expect, metal bodies can easily get scratched, plus they are on the slipper side. Now, we wouldn't want our shiny new OnePlus 3 to take the fall, would we? Thus, here are some of the best OnePlus 3 protective cases and covers you should be buying:
1. Official OnePlus 3 Cases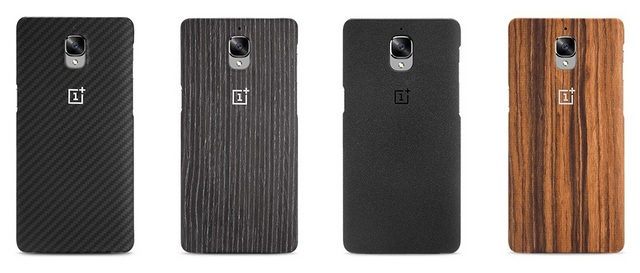 If you loved the textured "Sandstone" finish from the OnePlus One, the good news is, OnePlus is offering a case that replicates the texture for your OnePlus 3. Along with the Sandstone case, OnePlus also offers cases with different textures like Rosewood, Bamboo, Black Apricot and Karbon. Some people were disappointed when OnePlus 3 did not feature the usual textured design and if you were one of those, you can easily get the old build, thanks to these cases.
Where to buy: OnePlus.net
Price: $19.95
2. Orzly Transparent Flexible Case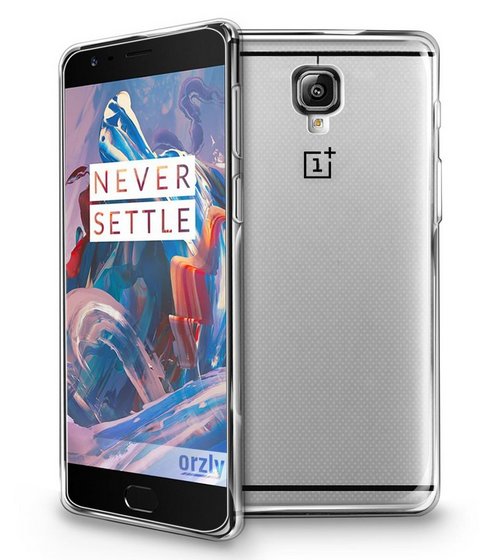 If you want to show off OnePlus 3's good looks yet want to protect it, the Orzly transparent case should be perfect. The lightweight silicon gel case adds little to no bulk to your device but adds an enhanced grip to make sure your shiny new device does not slip off your hands. The case comes with 12 months of limited manufacturer warranty, so you can be pretty much assured of the case's longevity.
Where to buy: Amazon.com
Price: $4.99
3. Tudia Rugged Dual Layer Case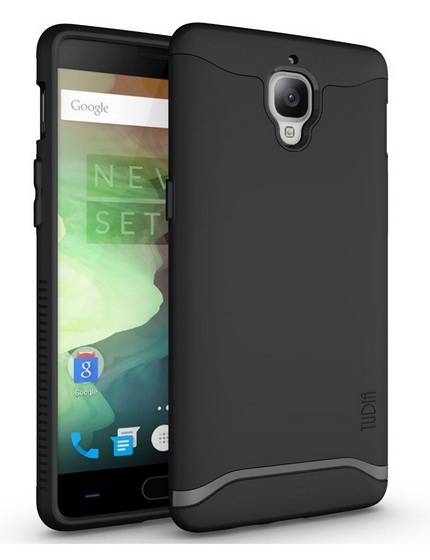 The Tudia rugged dual layer case makes sure to protect your device whilst also giving it a classy look, thanks to its polycarbonate design and rubberized texture. Along with the good looks, the case incorporates dual layers, raised edges to protect the display and precision cut-outs, so that you can easily access the buttons and ports on the OnePlus 3. It comes in different colors like Mint, Rose, Metallic slate and the usual Black.
Where to buy: Amazon.com
Price: $10.99
4. Otterbox Sleek & Slim Case
Otterbox cases have a certain reputation and the OnePlus 3 slim case lives up to that. The dual layer case is ultra slim and it brings certified drop+ protection against drops & shocks from the folks at Otterbox. The materials used for the case are polycarbonate and synthetic rubber, which also means that your slippery OnePlus 3 has a better grip. The case is available in Black, Golden Sierra and Night Fire.
Where to buy: Otterbox.com
Price: $39.95
5. Oeago Rugged Kickstand Case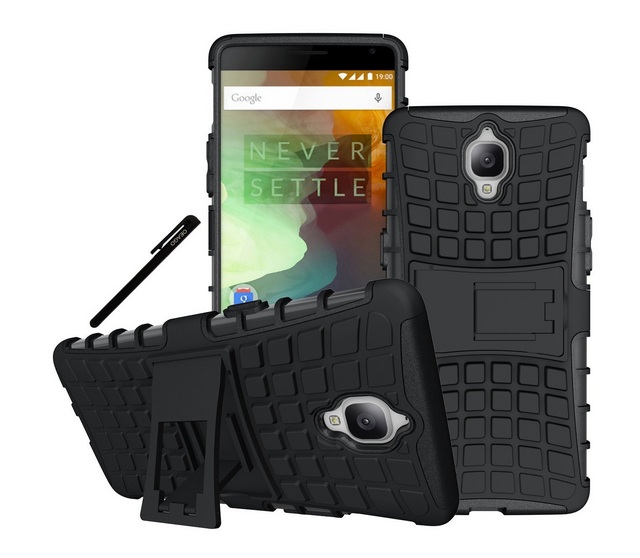 If you want the best protection for your OnePlus 3, you should give Oeago's rugged case a shot. The heavy duty case is shock proof and impact proof. Along with the shock absorbing TPU, the case also features double-thick TPU at the edges for better protection. It's not all serious though, as the case features a kickstand and also brings a stylus with it. The rugged OnePlus 3 case is available in a number of color options like Blue, Green, Purple, Orange, Red, Hot Pink and the usual Black & White.
Where to buy: Amazon.com
Price: $0.99 (plus $5.19 shipping charges)
6. Aplus Leather Flip Cover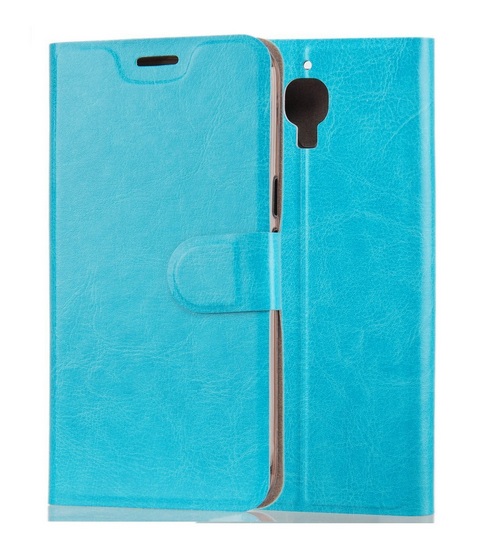 Many of us have a certain appreciation towards flip covers and if you are one of those, then the Aplus leather flip cover for the OnePlus 3 should be the right bet for you. The leather case is dust proof, anti-fingerprint and very easy to clean. The case also integrates a cool stand, so you can get watching videos or movies on the OnePlus 3 with ease. It's available in a ton of different colors like Blue, Grey, Gold, Brown, Rose Red etc. as well as color combos.
Where to buy: Amazon.com
Price: $10.99
7. LK Slim Silicone Case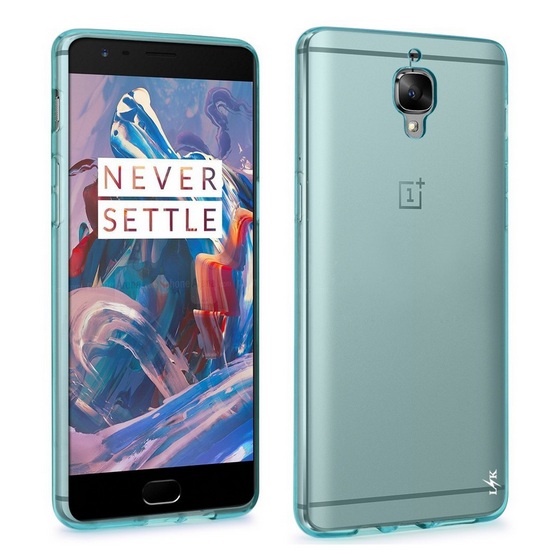 LK offers different shades of silicone cases, where you can decide to show off the OnePlus 3's design, a bit, all of it or none of it. The shock-absorbent, shatterproof and scratch resistant case features an extremely thin body and in fact, if you take a look its clear case, you'd notice that it hardly adds bulk to the device. Moreover, it's resistant to dirt and stains as well. The case is available in different color version with Black version being the only one where the OnePlus' metal body isn't visible. The other versions: Clear, Pink, Purple and Purple are all semi-transparent.
Where to buy: Amazon.com
Price: $7.99
Bonus:
Dbrand Custom Skin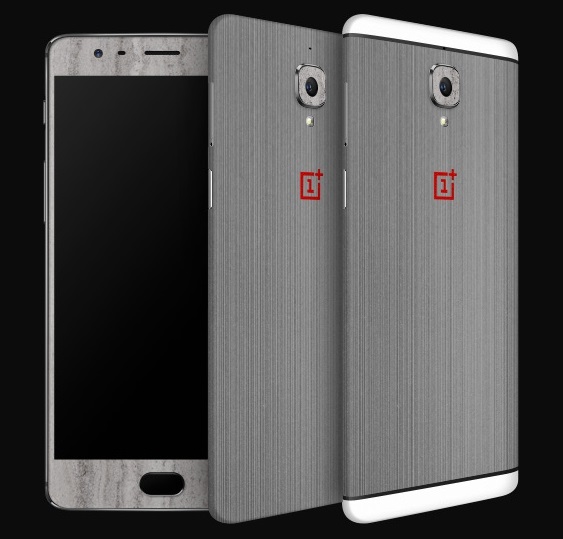 If you are just looking to add personality to your OnePlus 3 rather than giving it hardcore protection, you should check out Dbrand skins for the OnePlus 3. From Dbrand, you can get a custom personalized Dbrand skin for the OnePlus 3. You can just head over to the Dbrand website and choose to customize the device's every region. You can choose from various texture options like carbon fiber, stone, matte, metal, leather, true color or wood.
Where to buy: Dbrand.com
Price: Varies with options
SEE ALSO: 10 Best HTC 10 Protective Cases
Protect your new metal-clad OnePlus 3
Since the OnePlus 3 is fairly new, you might have noticed that the list does not include cases from other popular case makers. Well, we will be adding more OnePlus 3 cases as they arrive. Till then, we believe these are good enough cases and covers for your OnePlus 3, so check them out and let us know the one you plan on buying. Sound off in the comments section below.