The OnePlus 3T is the latest flagship offering from OnePlus. This "T" version device is an iteration of the OnePlus 3, with improved internal specs. So, it's obvious that the OnePlus 3T performs better than the OnePlus 3, and has a better battery life. However, a device as powerful as this, definitely deserves some accessories to augment its functionality. So, here are the 10 best accessories for the OnePlus 3T:
1. TechMatte Magnetic Car Mount
If you travel a lot by car, then you should definitely invest in a good car mount for your phone, and this magnetic car mount from TechMatte is one you should consider. It is easy to install, and has a very strong magnetic hold, to ensure safe and stable mounting. You can always adjust the angle of your phone when it is mounted, so you get the perfect viewing angle. Since the mount uses a cradle free design, there will be absolutely no obstructions over the screen of your phone, as well. The mount comes with a 30 day money back guarantee, and a 12 month replacement warranty.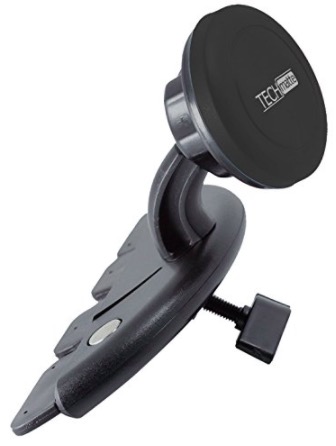 Buy on Amazon ($10.99)
2. OnePlus 3T Armband
This armband for the OnePlus 3T is a perfect companion for people who like going for jogs, or runs. This premium quality armband comes with an adjustable strap, so it will easily fit almost any arm size. It offers complete access to the touchscreen on the OnePlus 3T, so you can use your phone while it's safely kept inside the armband. If you happen to have a case on your OnePlus 3T, chances are it'll fit inside the armband, as well.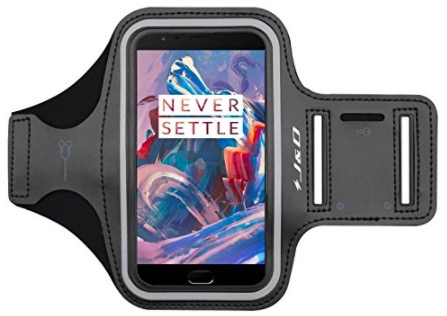 Buy on Amazon ($8.95)
3. OnePlus 3T Screen Protector
While devices these days come with really amazing screens that don't get scratched easily, it's always better to have additional security on your phone, just in case. If you're the kind of person that uses screen protectors on their devices, you should definitely check this one out. This screen protector from IQ Shield allows for easy, bubble free installation. The screen protector is also optically transparent, so you can get the full brightness of your display, even with the screen protector on. Also, you get a lifetime warranty with this screen protector, so you can rest easy.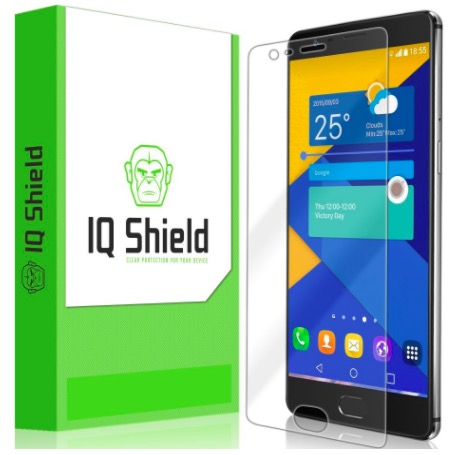 Buy on Amazon ($7.85)
You can also check our list of best screen protectors for OnePlus 3T.
4. OnePlus 3T Cable and Dash Charger
Official accessories are simply the easiest way to get quality accessories for your devices. This cable and charger combo from OnePlus, is the perfect charging accessory for your OnePlus 3T. It offers extremely fast charging, and claims to be able to charge your devices up to 60% in just 30 minutes. You can buy this combo for a variety of reasons. You might want an additional one to have, just in case. Or maybe, you needed an extra charger and cable that you carry around while travelling? Whatever your reason may be, this official cable and charger from OnePlus is great!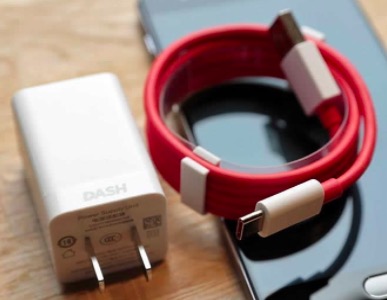 Buy on Amazon ($41.99)
5. Genround USB Car Charger
Car chargers are important. They can easily let you charge your devices while you commute to and from work, everyday. The charger also supports Quick Charge 3.0, so your compatible devices will charge up to 4 times faster than conventional chargers. It comes with 4 USB ports, out of which, two are standard USB Type A ports, one USB Type C, and one Quick Charge enabled USB Type A; so, you can easily charge up to 4 devices at the same time. If you're having doubts, the product does come with a 24 month warranty.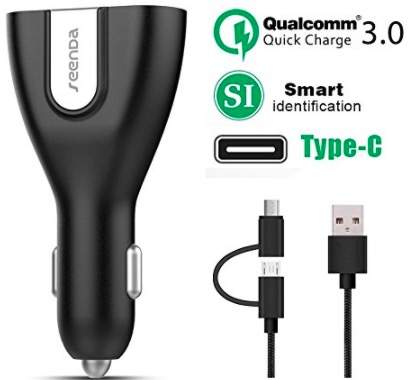 Buy on Amazon ($17.50)
6. OnePlus 3T Ebony Wood Case
The ebony case from OnePlus, is a high quality case that you can use on your brand new OnePlus3T. It is cut using the latest heat cutting technologies, and guarantees a perfect fit on your brand new phone. The case comes with an elevated shell design, which is meant to offer your phone the highest protection possible, while still keeping the case slim, and light-weight. There are a lot of other cases available for the OnePlus 3T, and you can check them out here.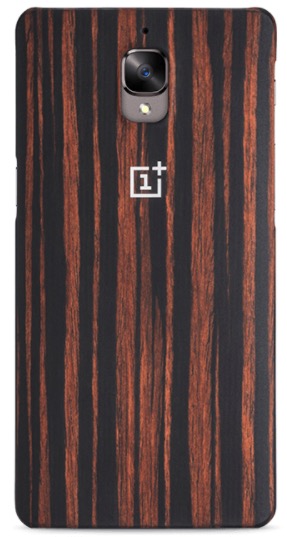 Buy from OnePlus.net ($24.95)
7. Sandisk USB C OTG 32 GB Flash Drive
Whlle the OnePlus 3T does come with a 128 GB option, if you click a lot of pictures, and videos, and if you like to watch movies on your OnePlus 3T, chances are, you'll run out of space, easily. In this case, you should definitely consider buying an OTG USB flash drive for your phone, and the Sandisk USB C OTG 32 GB Flash Drive will come in handy. It offers transfer speeds of up to 150 MBps, and comes with the Sandisk File Management app to manage files on the pen drive, easily.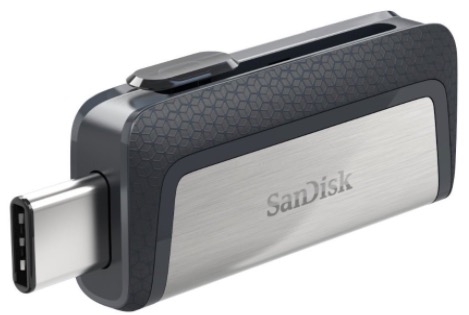 Buy from Amazon ($18.99)
8. Monoy OnePlus 3T Dock
Docks are a great way to keep your phone on a table, and still be able to use it properly at a good angle. You can use this dock to sync and charge the OnePlus 3T at the same time. You can watch movies, or take video calls easily, and the dock can accommodate your OnePlus even if it has some cases on it. If you like to keep your docked while you use it, this is definitely a dock you should consider buying.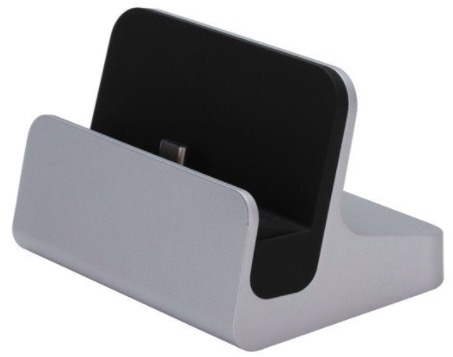 Buy from Amazon ($15.88)
9. Anker USB Type C to microUSB Adapter
USB Type C is probably going to be the standard interface of the future. However, as of now, if you have multiple devices, chances are some of them use USB Type C, some of them use microUSB to charge them. This creates quite a bit of problem when you're travelling, if you forget to carry a USB C charging cable. In such situations, this USB Type C to microUSB adapter can come in handy for you. You can easily plug in a microUSB cable into your OnePlus 3T using this adapter. It uses USB 2.0 compliant hardware, so you can use it to charge, or even sync your device with it. It is small in size, and looks minimalistic. Also, you get an 18 month warranty with this adapter.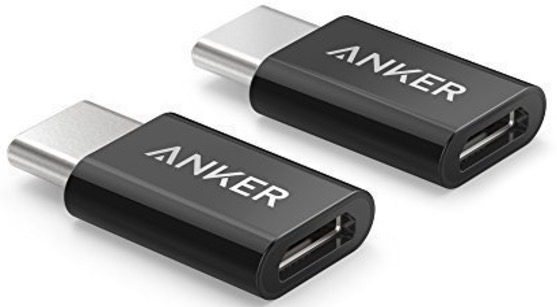 Buy from Amazon ($7.99)
10. OnePlus Power Bank
If you need extra power, especially while you're travelling long distances, then this power bank from OnePlus is a good one for you. It is sleek, stylish, and minimalistic in design. Coming with 10,000mAh of battery capacity, this power bank can charge your OnePlus devices up to 3 times. It also has dual USB ports, so you can charge two devices in one go. The power bank comes with electrostatic, overcharging, overheating, and short circuit protection. It has LEDs to indicate the power level left inside the power bank, that you can activate by gently shaking the power bank.
Buy from OnePlus.net ($17.10)
SEE ALSO: 8 Best OnePlus 3T Screen Protectors You Can Buy
Use These Accessories With Your OnePlus 3T
You can use these accessories with your OnePlus 3T to augment it's capabilities and improve the way you use your brand new device. These accessories can help you charge your device, protect it against the elements, and even get additional space for storing large media files. So, what accessories are you planning to get for your OnePlus 3T? Also, if you know of other great accessories for this device, do let us know about them in the comments section below.
---
Load More