Massively Multiplayer Online Role-Playing Games a.k.a MMORPGs have become a huge hit in the recent few years. Every gamer wants to play an online RPG where they can battle other players and create their own characters with full customization. There are hundreds of different MMORPG games available out there but we bring you the best of the best.
Below is a list of 15 Best MMORPG Games that are available for free.
1. Dota 2
Dota 2 is one of the most popular multiplayer online games. This game is the most played game on Steam; the game delivery platform developed by Valve. Dota 2 is a direct sequel to the Dota (Defense of the Ancients) mod developed for the World of Warcraft III game. The mod quickly gained a lot of attention and praise which finally led to Valve hiring the developers behind the mod and creating Dota 2. Dota 2 is a highly competitive game played by millions of people worldwide. You control a hero in the game with different abilities and your objective is to destroy the opposing team's ancient while keeping your ancient safe. Teams of 5 players battle in a beautiful battlefield filled with lush jungles. The offers in-game purchases, so you can buy extra heroes or items to gain an advantage over your competition.
Developer: Valve Corporation
Availability: Free to Play with in-game purchases
2. League of Legends
League of Legends started off as a direct copy of DotA but in a short amount of time it grew on to become the most played MMO game in the world. With nearly 70 million people playing it per month, LoL became a blockbuster hit in the world of free to play games. The gameplay is very similar to DotA and Dota 2. You choose one champion with various abilities and try to destroy your opponent team's nexus while saving your own. Two teams of 5 players duke it out on a three-lane map where each lane needs to be defended against enemy minions and champions. The gameplay requires you to be quick, agile, and a fast decision maker if you want to become a good player. LoL also offers in-game purchases where you can buy different champions or items to boost your gameplay. There are 10 free champions available and the selection of these free champions keeps changing every week so you can try all of them before actually buying them.
Developer: Riot Games
Availability: Free to Play with in-game purchases
3. Heroes of The Storm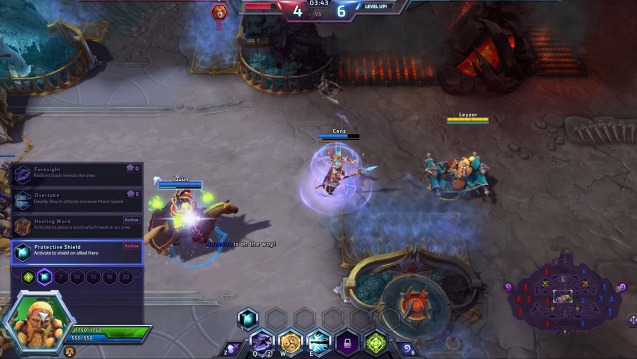 Heroes of the Storm a.k.a HoTS is a massively multiplayer online battle arena game developed by Blizzard; the developers behind World of Warcraft. Blizzard is trying to get back in the battle arena scene and give both Dota 2 and LoL a good run for their money. HoTS features heroes from different games developed by Blizzard. These heroes come from World of Warcraft (Illidan, Malfurion, etc), Diablo (Diablo, Sonya, etc), and Starcraft II (Raynor, Tychus, etc). You can choose any hero that's available in the weekly free rotation or you can actually buy a hero of your choice with actually money or in-game gold. You can collect gold by playing the game and completing daily quests. Your job is to keep your core safe while trying to destroy the enemy team's core. You can also take advantage of unique map elements that can aid you in your objectives. The game does not have items, so you don't have to worry about getting different items for your heroes at all.
Developer: Blizzard Entertainment
Availability: Free to Play with in-game purchases
4. SMITE
Smite is fairly new to the multiplayer online games scene, however, it has still managed to gather a decent amount of praise and attention in this short amount of time. The gameplay is fairly similar to other game in the genre but Smite provides a lot of different game modes that keep the players hooked and give the game a more versatility. Instead of using new heroes or champions, Smite lets players choose from gods and mythical heroes to play as their heroes. There are different gods and other deities from different cultures. The game also features a third-person perspective instead of the over the top view found in similar games.
Developer: Hi-Rez Studios
Availability: Free to Play with in-game purchases
5. World of Warcraft
World of Warcraft is the true MMORPG developed by Blizzard and it has received the highest positive reviews for its unique gameplay and amazing environment. The game lets you pick your hero, choose a class, and customize your hero in different ways. You have to complete quests to advance your level. You can complete the quests alone or you can join a group and do a multiplayer quest run. You can also battle other players in game. The game offers a subscription based model so you have to buy prepaid cards or pay with your credit card to keep playing the game after a certain period. Playing for up to level 20 is free and after that you have to buy a subscription.
Developer: Blizzard Entertainment
Availability: Free to Play for up to level 20, needs a subscription after that.
6. Skyforge
Skyforge is the latest addition to the MMORPG world that has quickly became a hit. This free to play game offers the most unique gameplay and story. You start off as an immortal in the game and you can choose any class you want. You can also change your class anytime you want with a single click unlike other MMOs where you are locked to a single class that you choose in the beginning. Your goal is to gain prestige by completing quests and ultimately transforming your hero from an immortal to a divine god granting him very strong powers. The game is still in beta phase but you can play it for free without any subscriptions at all.
Developer: Allods Team
Availability: Free to Play
7. Neverwinter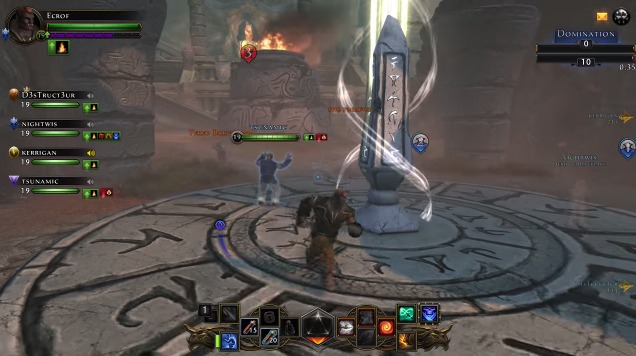 Neverwinter is a new MMORPG game as well that's only available on Windows and Xbox One platforms for now. The game is based on Dungeons & Dragons' set of rules. You can choose a character from different classes and races and assign it action points in order to boost his skills and stats. The more quests you complete, the more your character grows and become stronger. You can form groups with other players in the game and complete quests together to make it easier for each of you.
Developer: Cryptic Studios
Availability: Free to Play with in-game purchases
8. ArcheAge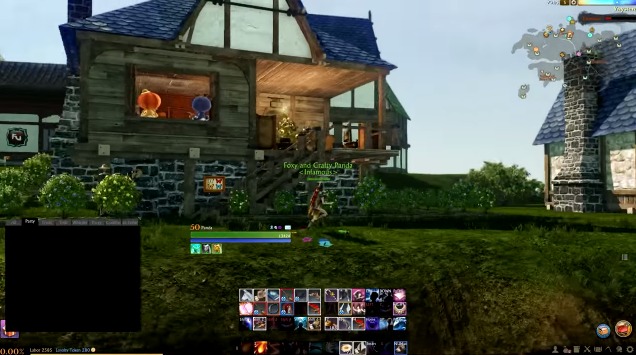 ArcheAge is a completely unique twist in the world of MMO role-playing games. This game gives the player a lot more content that keeps them hooked for a very long time. In ARcheAge you can craft different things from food to weapons, you can craft it at all. You can level up and gain prestige to get even more crafting skills. You can build ships and duke it out with other players in a naval combat. You can build siege weapons to destroy enemy forts, homes, etc. You can do almost anything that you would do in the real world. There are hundreds of choices and only you can make the decision in this exciting game.
Developer: XL Games
Availability: Free to Play
9. Path of Exile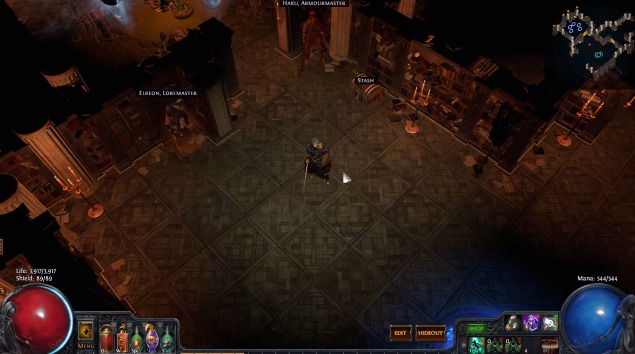 Path of Exile is heavily inspired by Blizzard's Diablo franchise. In this game you embark on an outdoor adventure exploring large areas including dungeons and caves. You fight off monsters and other evils that are present in such areas and gain experience for completing quests. You can play with others but the main focus of the game is to provide each player with an isolated large map to explore, you can do so with your party as well. The game is truly free to play and you don't need to spend any money in order to gain an advantage.
Developer: Grinding Gear Games
Availability: Free to Play
10. EverQuest
EverQuest is one of the most old MMORPG still going strong today. The game also borrows it's gameplay mechanics from Dungeons & Dragons where you have to choose your character and build it from a set of given races and classes. You embark on adventures and complete quests to gain gold and skill points. Leveling up your character brings in more skills for your character making it even more powerful. You can team up with other players, join their guild, and start fighting monsters together. The game offers a large community of role-playing lovers but since the rise of Warcraft, EverQuest has seen a huge decline in its popularity.
Developer: Daybreak Game Company
Availability: Free to Play
11. Warframe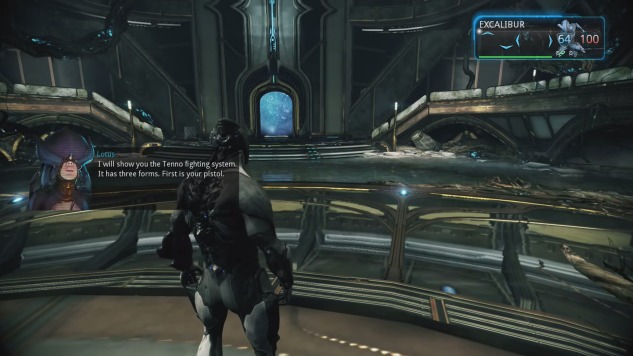 We've had enough of the medieval themed MMORPGs and now it's time to take a look at something new and futuristic like ninjas in mech-armor. In Warframe you are part of a ninja race that has awoken in the future and your job is to become the stealthiest assassin's like your ancestors. Warframe is a third-person shooter where you team up with other players and complete missions to level up your heroes. You can also buy extra weapons and stuff with in game currency or by using real cash to buy platinum that can be used to purchase in game content as well.
Developer: Digital Extremes
Compatibility: Windows, Xbox One, PlayStation 4
Availability: Free to Play with in-game purchases.
12. Aura Kingdom
Aura Kingdom is an anime styled MMORPG that has been very well received in the Asian markets like Taiwan, China, Japan, etc. You start off your story in a village where the villagers ask you for your help, you complete these quests to advance in the game and gain experience. The game is a bit repetitive and the challenges are a bit on the easy side making the overall gameplay boring over the long run. The graphics are still pretty solid and the storyline gives the game a whole new level.
Developer: X-Legend
Availability: Free to Play
13. TERA Rising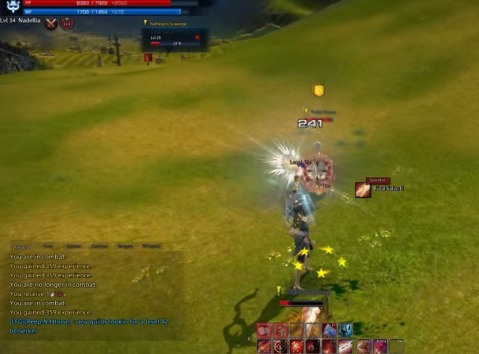 The Exiled Realm of Arborea a.k.a TERA is a popular MMORPG with a fantasy 3D theme. The game features different races with special skills that make each race unique in their own way. You customize your character and start your journey in this beautiful new world rendered in amazing 3D graphics. The combat system is pretty solid with manual controls where you have to attack and dodge on your own. The game offers a 3rd-person view and the game has finally said goodbye to the subscription model. It is now a free to play game.
Developer: Bluehole Studio
Availability: Free to Play
14. Age of Conan: Unchained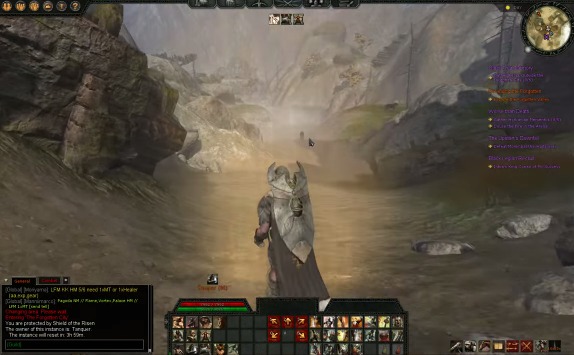 Age of Conan: Unchained is a popular MMORPG based on the famous Conan novel written by Robert E. Howard. The game takes place in the mythical world of Hyborian kingdom where you embark on an adventure either solo or with your group. Player can choose from 4 different races for their characters and each race comes with unique abilities and skills that aid the character in its journey. The combat system used in the game gives a pretty real feel where you can chain different combos to cause extra damage. The game features beautiful graphics and an intriguing storyline.
Developer: Funcom
Availability: Free to Play and Subscription model.
15. Marvel Heroes 2015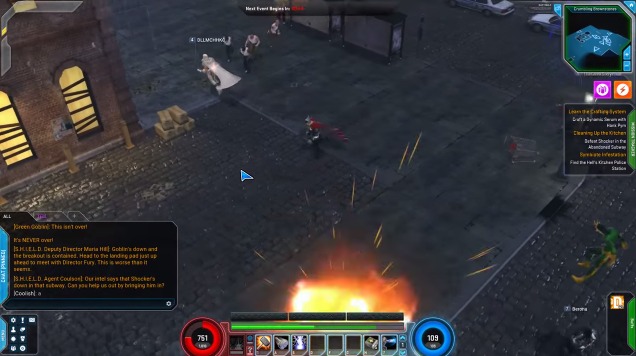 All these games with magics, spells, swords, and sorcery get pretty boring, pretty quickly. What doesn't get boring is your favorite comic book heroes duking it out in the battle arena. You can choose your character from 100 different Marvel heroes and villains in this exciting game. Form a team with your friends and get ready to destroy the evil forces of Dr. Doom and other villains in action packed combat. Marvel Heroes 2015 lets you be your favorite superhero and save the day with your skills.
Developer: Gazillion Entertainment
Availability: Free to Play with in-game purchases.
SEE ALSO: 25 Best Xbox One Games
These are all the free to play MMO Role-Playing games that you can enjoy right now on your PC or some even on your consoles. If you have any other games that you would like to see in the list then feel free to let us know by commenting below.